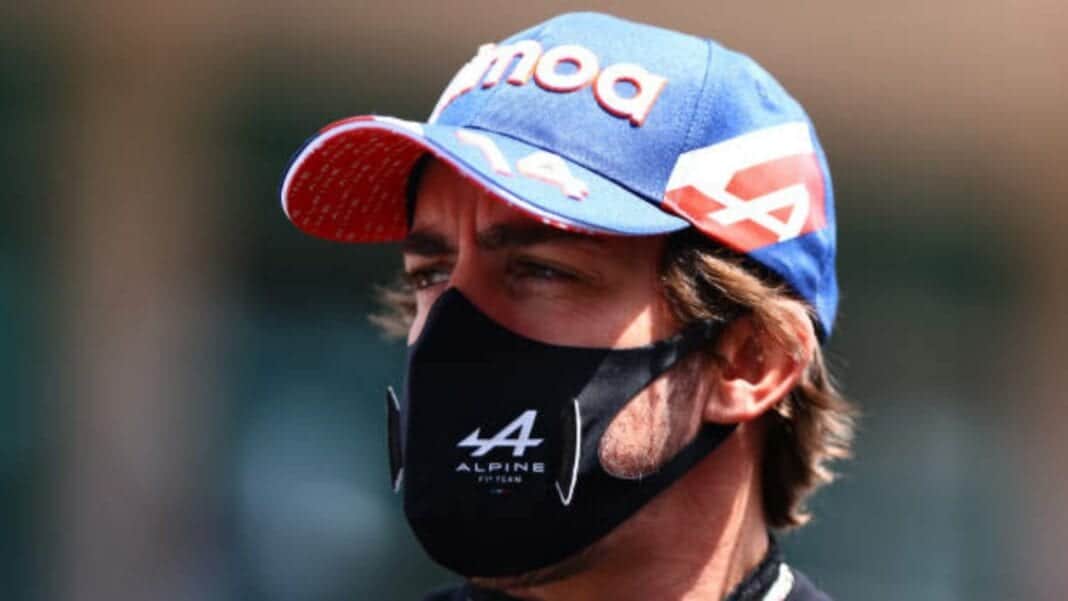 Fernando Alonso finished P7 at the British GP, as the Spaniard ended his week with an impressive performance. The two-time world champion finished P7 in the first ever sprint race on Saturday, after making up four places.
Fernando Alonso opined on the Max Verstappen- Lewis Hamilton crash at the British GP, as the two drivers engaged in fierce battle on the first lap. However, Verstappen went spinning into the gravel, which ended his race, whereas, Hamilton managed to secure the victory.
Fernando Alonso believes that it was an unfortunate accident, and none of the two drivers could be solely blamed for the incident.
"It's difficult from the outside," said Alonso, quoted by The Race. "It looked quite close. Lewis had more than half a car alongside Max. So, in a way, Lewis could not disappear from the inside line. It's not that you can vanish," he added.
Fernando Alonso refuses to blame either of the two drivers for the crash
Fernando Alonso stated that Lewis Hamilton could not be blamed for the incident, as he could not disappear from the inside line. He put it down as an unfortunate moment, and stated that it was unintentional from both drivers.
"It was an unfortunate moment of the race, but nothing intentional or nothing any of the two drivers did wrong in my opinion. That was an unlucky moment," said Alonso.
Carlos Sainz, Ferrari driver decided against giving his opinion on the crash, and expressed mixed emotions. He stated that both drivers could have done something different, but refuses to blame any one particular driver.
"I obviously had a look at it, and honestly I had a bit of mixed feelings with the accident. First of all, wishing Max a speedy recovery because I heard the crash was quite big," Sainz told Formula 1.
"The accident itself I think is very difficult to judge. Only both know what they could have done differently to avoid the crash. It was very tight, they are obviously fighting for big things and I'd prefer not to judge too much," he added.
Also Read: "Doesn't Need to Call Anymore": Jos Verstappen Furious at Toto Wolff