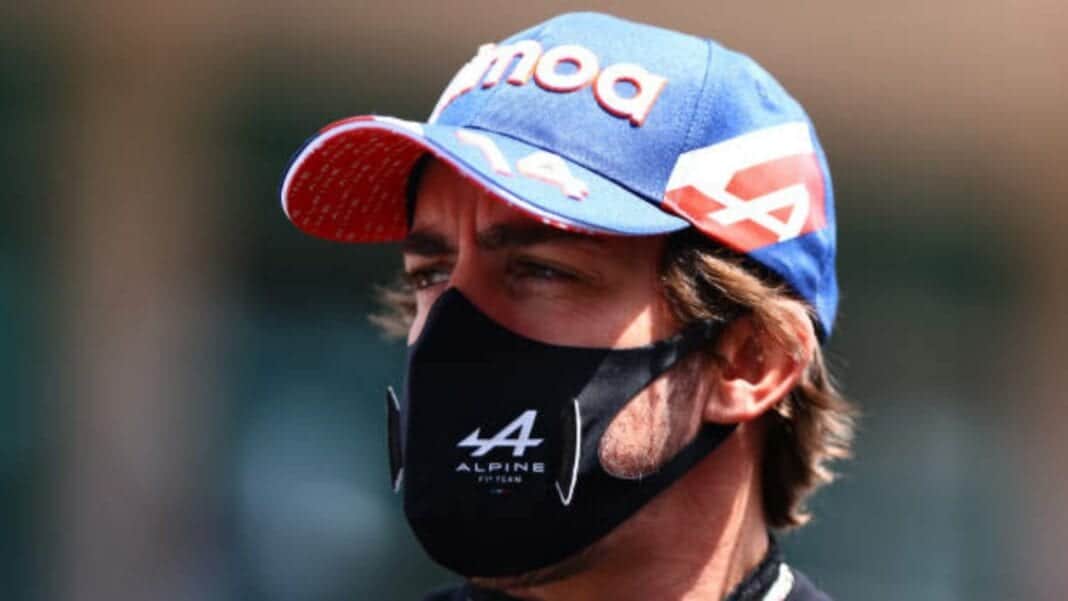 Fernando Alonso returned to the tracks this season, after a two-year hiatus. The Spaniard will drive alongside Esteban Ocon for Alpine, after he replaced Daniel Ricciardo. However, the former F1 champion has not had the best start to his Alpine career, as he has struggled to deliver consistent performances.
Fernando Alonso has failed to collect any points in the four races so far this season. The Spaniard accepts that he is still not at his 100% in terms of driving, and is getting better with every race. However, he believes that with the race weekends coming thick and fast, he will need to deliver on a consistent basis.
"I'm still not at 100 per cent, that's for sure. I think every lap I do in the car we are then fine-tuning for my preferences, so I feel more comfortable and more performance is coming from myself," he told Sky F1.
"Even with a good race there is still more to come with the team philosophy, pit stop strategies and pit stop executions, formation laps etc. It is still a little bit too stressful for me at the moment because these things don't come automatic with my hands and mind, so things will get better for sure over time," said Alonso.
"Formula 1 is not waiting for anyone to be 100 per cent. The weekends are coming [thick and fast] and you need to deliver," the former champion added.
Ferrari can be winning package in the future: Fernando Alonso
Fernando Alonso is one of the two Spanish drivers on grid this season. The other Spaniard is Carlos Sainz, who signed for Ferrari this season. Alonso, who is himself a former Ferrari driver, believes that the Scuderia can certainly win the championship in the future, and he is impressed with their progress.
"I was very happy for him and we have had a chat about it. We were sharing little tips when you get there [at Ferrari] and make sure to do this and that, where the nice restaurants are in Maranello," he said.
"Even though Ferrari at the moment are not a winning team, it can be a winning package in the future for sure," said Alonso. Fernando Alonso will next compete at the Monaco GP next week, which is one of the highly anticipated races of the season. Last year, the reason was cancelled owing to the covid-19 pandemic.
Also Read: Mercedes have quickly turned the tide: Jos Verstappen