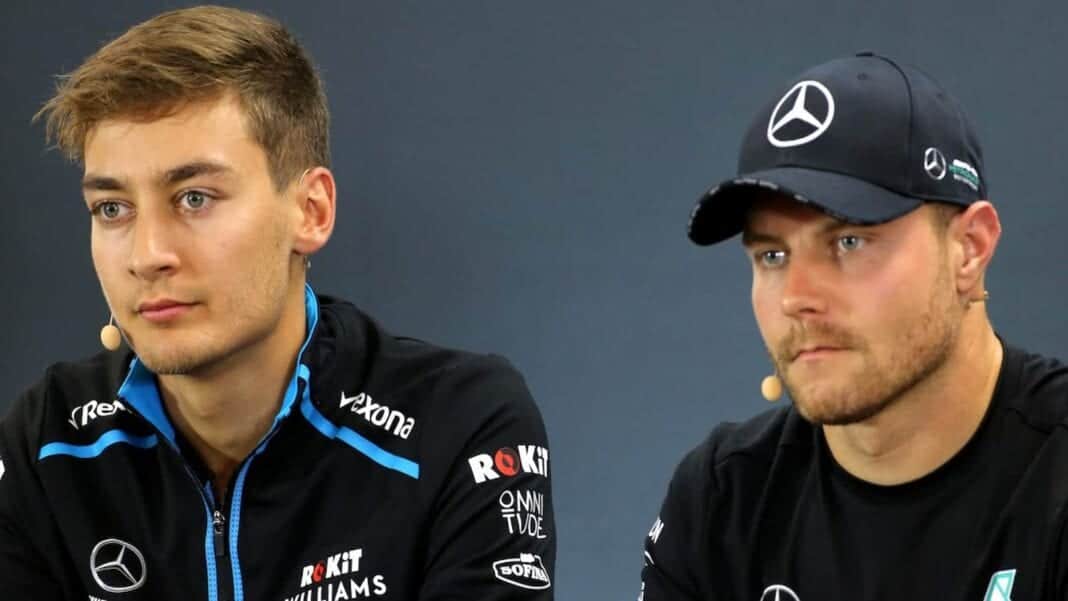 Valtteri Bottas has been enduring a poor start to his 2021 season, as the Finnish driver has failed to finish three races so far. He is currently fifth in the drivers rankings, after he failed to score points at Monte Carlo and in Baku.
Jenson Button, former F1 champion Mercedes need to start looking for alternative options, as Valtteri Bottas continues to struggle at Silver Arrows. Button stated that since the past four seasons, Bottas was scoring points on a consistent basis that helped his team. However, he has failed to live up to his standards this season.
"We all have a bad race now and again. But it seems to be mostly bad races so far this year, It's been a really, really tough year for him," Button told Express Sport.
"You can be 10 seconds behind your team-mate or 20 seconds behind your team-mate, and you can still finish second, whereas now they're in the fight a little bit more with other teams. You can see the difference in position and the points gain per race," he added.
"So I think Mercedes were happy with him not being as quick as Lewis previously, it kept Lewis calm. Lewis could fight for the championship, take victories easier," Button concluded.
Jenson Button believes Mercedes have to look at other options next season
Jenson Button believes that George Russell is the best option at Mercedes next season. Russell is in the final year of his three year contract at Williams, and is favored to replace Bottas at Silver Arrows for next season.
"And I think the reason why they were OK with that is because Valtteri was bringing home a lot of points for the Constructors', whereas now he's not bringing up a lot of points Constructors', it's actually Red Bull that has the second driver that's doing really well," said Bottas.
"The best option, even though I'm a senior advisor at Williams, I have to say the best option is George," he added. I'm sure I know that they would love to keep him, but they also understand that you can't stand in the way of someone's opportunity to be in the quickest car on the grid," he added.
Also Read: Valtteri Bottas-George Russell decision could be made in the winter