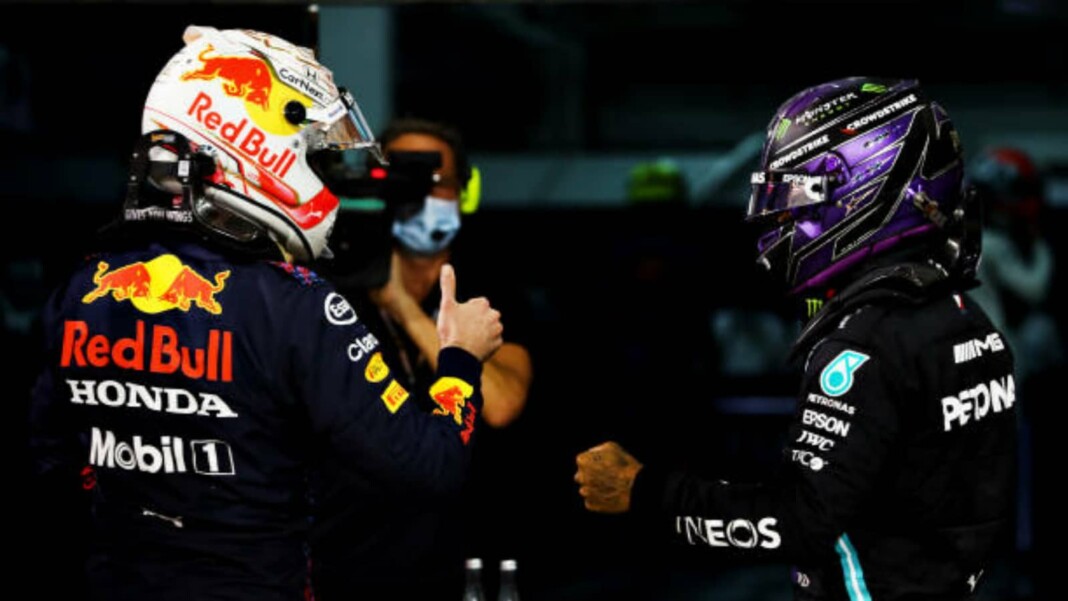 Lewis Hamilton and Max Verstappen are engaged in a close championship battle at the moment, as the duo are separated by just four points after six races. Both drivers finished outside the points at Azerbaijan GP, as Verstappen suffered a late tyre failure, whereas, Hamilton made an error after the restart.
Ex-Formula 1 driver, Gerhard Berger believes that it is easier for Lewis Hamilton to fight Max Verstappen on the tracks, as compared to his former teammate, Nico Rosberg. Hamilton and Rosberg engaged in a fierce championship battle in 2016, where the latter took home the title.
However, Berger believes that competing with some one from the other team, will make Lewis Hamilton even more motivated.
"It's a lot easier for Lewis to race against Max," Berger told Sport1. "Because it always gives you a bit of a kick up the backside when your rival is in another car. It's all about whether you finish ahead of him," he added.
"But if you don't, you don't lose your image because the other one might have the better car. But if you're beaten by a Nico Rosberg in the same team, that's more like an insult," Berger continued.
Lewis Hamilton can perform better under pressure: Berger
Gerhard Berger believes that Lewis Hamilton can perform well under extreme pressure, and his mistake in Baku, was because of a late risk that did not work out for him.
Berger added that the pressure is piling on Mercedes due to more competition from the likes of Red Bull, McLaren and Ferrari, which he believes is making the sport more interesting.
"No, under this extreme pressure Lewis is still in the clear," Berger continued. In Baku, he knew that he had to risk everything at the last start in order to win. It just went wrong," he added.
"But that can happen. It is indeed interesting that Mercedes weakens from time to time under the pressure of Red Bull. Then Ferrari comes in from the side, or McLaren, who are doing a super job with Norris. Even a Gasly with Alpha Tauri can drive in at the front. But that's exactly the tension that Formula 1 and its fans need," Berger continued.
Also Read: "I honestly hope I'm not racing at 40," says Lewis Hamilton