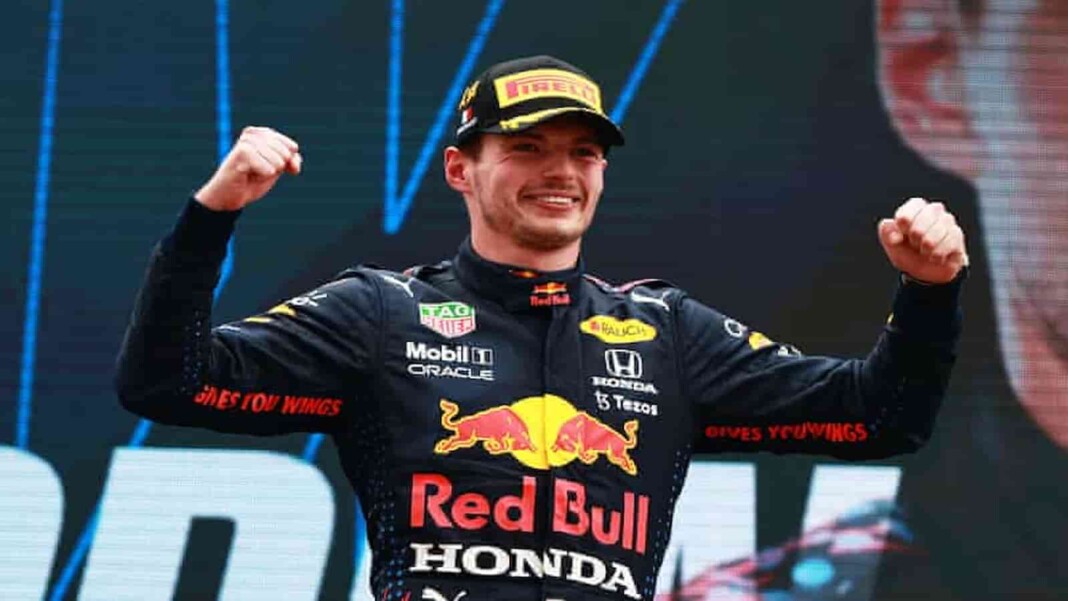 Max Verstappen secured his third win of the season, as he finished P1 at the French GP on Sunday. The Dutch driver extends his lead at the top of the championship to 12 points, as Lewis Hamilton finished P2.
However, Max Verstappen made an early error, which could have costed him significant amount of places. The Red Bull driver, who started from the pole position, led the race going into Turn 1, but managed to lose control of his car. He went off the tracks for a short period of time, which allowed Hamilton to pass him in the first lap itself.
Max Verstappen stated that he was really upset with his error, and he was caught off-guard. "I was really upset at the time but you also have to just think ahead. It was still a long race, a lot of things could happen and I just tried to follow," said. Max.
"The first stint was really difficult for us because it rained this morning and Formula 3 took the rubber away with the rain tyres. The track was just a bit too green for us with the low wing and it was very windy out there today. I think it took a while for us to actually get a grip on it," he added.
"Through the middle of the race, our pace started to pick up because the track had rubbered in and the wind was a bit calmer. That seemed to suit our car a bit better, and to win it with two laps to go is very rewarding, especially on a track like this," Max continued.
Max Verstappen does not want to dwell on Baku loss
Max Verstappen could have had another 25 points to his tally for this season, as he suffered a late tyre failure at the Azerbaijan GP a few weeks ago. More importantly, he was leading the race at that time, as Red Bull were all set for 1-2 finish for the first time in quite a while.
However, Max Verstappen does not want to dwell on the lost points, and wants to focus on the upcoming races. Meanwhile, he was also asked about whether he wanted to exact revenge on Lewis Hamilton, after Mercedes used the undercut strategy to gift Hamilton the win at Spanish GP.
"What happened in Baku you can't turn back, those points are lost. I never really want to talk about revenge – you keep on going, try to do the best you can and of course I'm very happy with this result," said Max.
Also Read: Max Verstappen lucky to win the French GP, Red Bull's Two Pit Strategy Successful