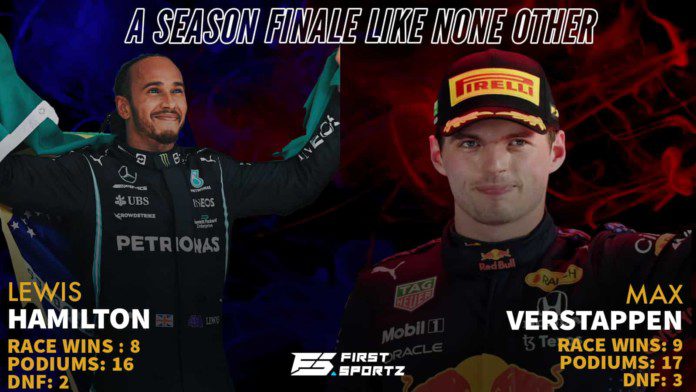 Max Verstappen and Lewis Hamilton have put on an epic show for all F1 fans this season. The 2021 season is one for the history books, and will be remembered for decades for its intense drama. The entire sporting community cried out for a driver who could push Lewis Hamilton right till the edge, something which was missing in the last four years, as Lewis kept walking away the title very comfortably.
There were glimpses of Max Verstappen in the previous few seasons, which showed us that he would eventually compete against Lewis Hamilton. After two consecutive P3 finishes in 2019 and 2020, this year was the season where Max Verstappen and Red Bull finally delivered and lived up to their promise.
The season began with a heart-throbbing race in Bahrain, which was just a glimpse of what was about to follow. Lewis Hamilton emerged victorious in Bahrain, but he was pushed right until the end by the young lion, Max Verstappen. And now after almost 22 races and 22 different locations, we are back to where it started in Bahrain, all square.
Going into the final race of the season, Max Verstappen and Lewis Hamilton are level on points at 369.5 each. Fans are bracing up for an epic finale in Abu Dhabi this weekend, as the two championship contenders are level on points for the final race of the season only for the second time in F1 history.
'Fearless driving,' Max Verstappen makes his intentions clear from the very first race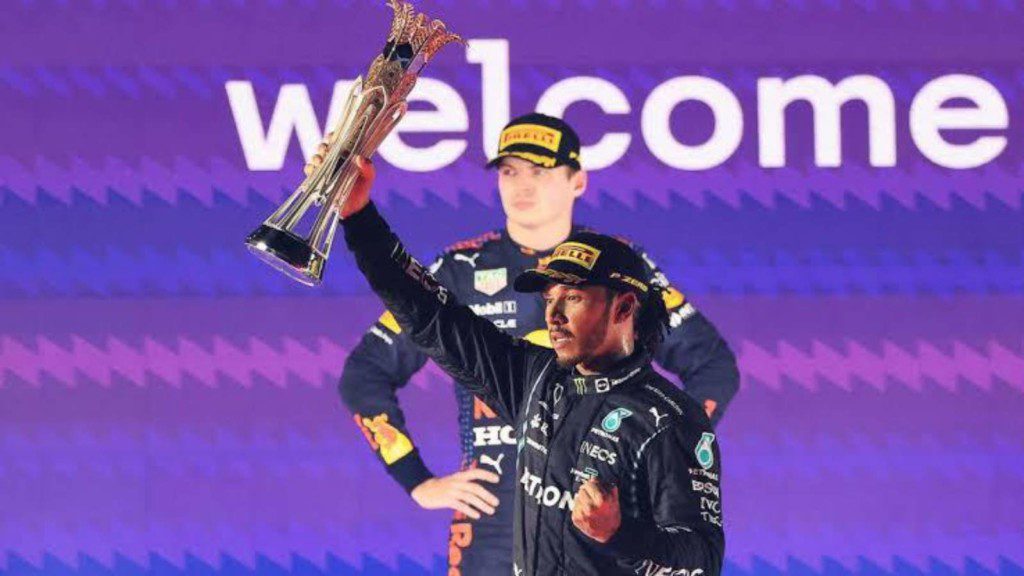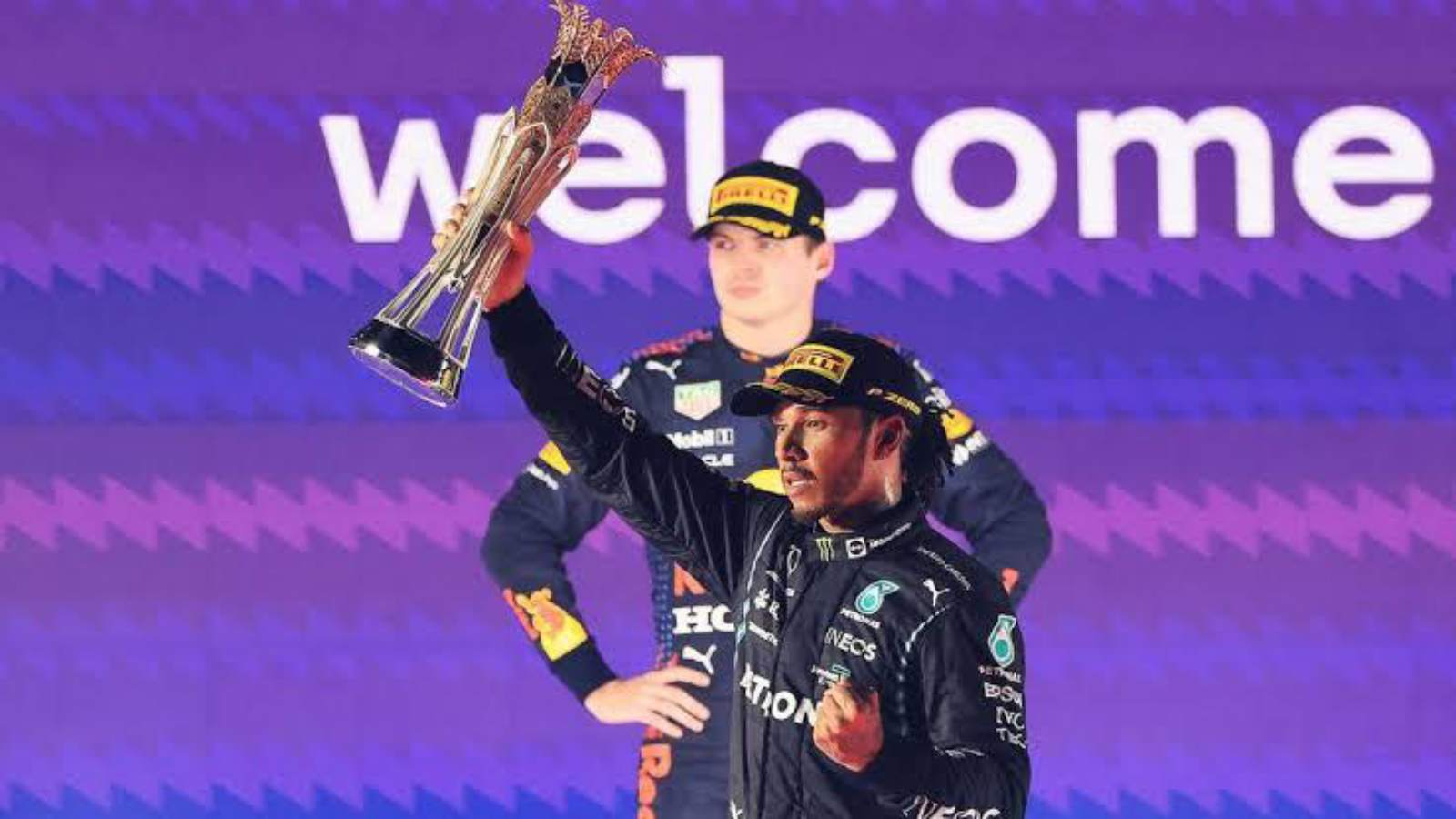 Max Verstappen is known to be a fearless driver ever since his debut in F1 as a teenager. The young Dutchman just doesn't yield track position to any driver, and could use any part of the track to defend his position. Imola GP was the first race where Lewis Hamilton had to yield to Verstappen's aggressive driving, as he had to back out on the opening lap of the race, or else it could have led to a collision.
In the first half of the season, it was Red Bull and Max Verstappen who seemed to run away with the championship. Verstappen won three back to back races in France, Austria and the Red Bull ring which put Mercedes under some serious pressure. The highlight of the season came at the Silverstone GP, where the duo collided on the opening lap, resulting in a DNF for Verstappen.
To rub salt into the wounds of Verstappen, the Briton won his home grand prix and turned the battle into an ugly war. Verstappen bounced back with a win in Spa and Dutch GP, as the pair came together once again at the Temple of Speed in Monza. However, this time it resulted in a DNF for both contenders.
With successive wins in Austin and Mexico, Verstappen opened up a healthy 19 point lead over Hamilton with 4 races to go. At one point in time, it seemed that it was only a matter of time before the championship was sealed. But, there was atleast some drama in store, much to the excitement of all F1 fans.
Lewis Hamilton and Mercedes make a commendable comeback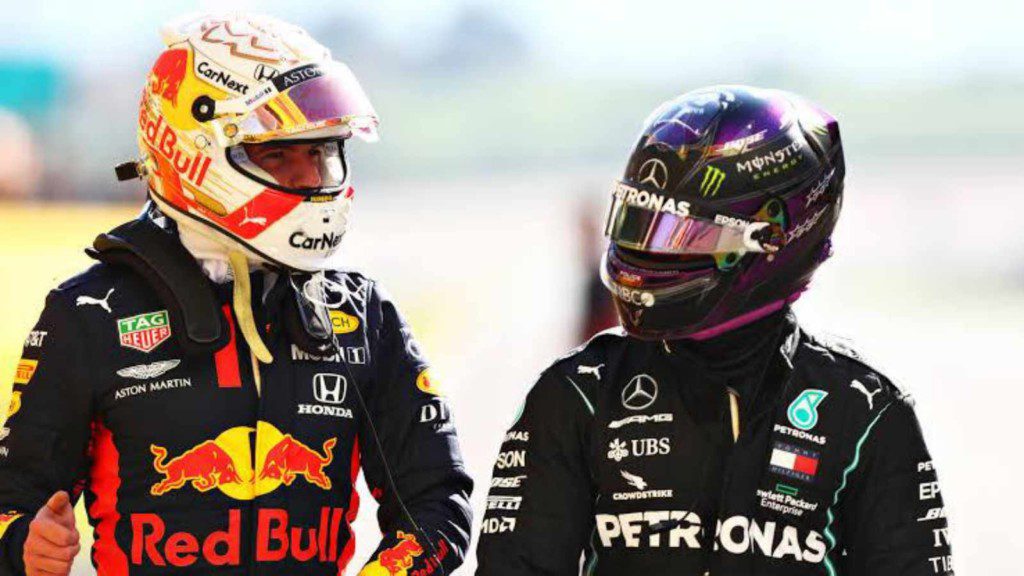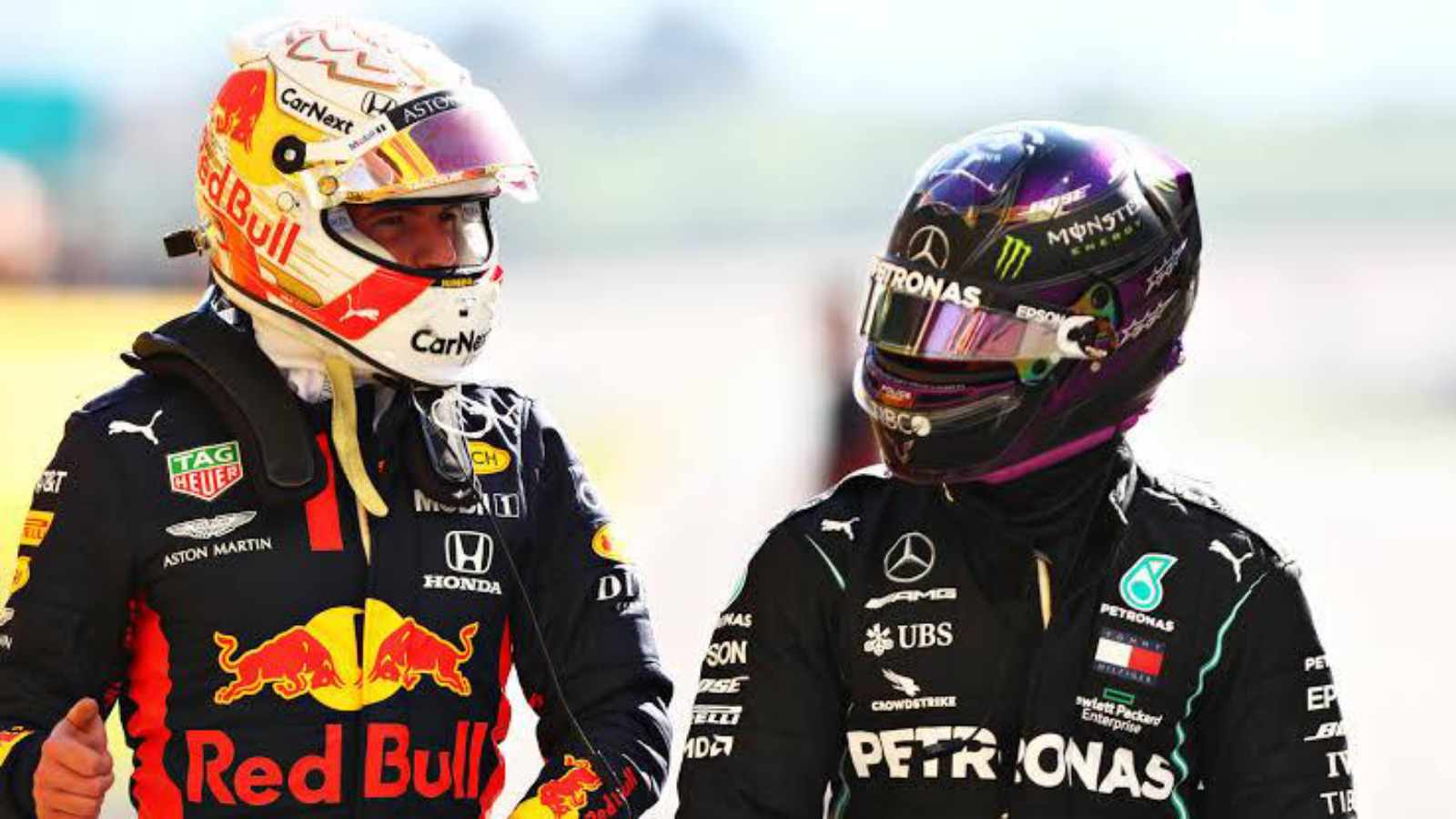 We often say that the finest dwell under pressure, and relish such moments. This is exactly what Lewis Hamilton and Mercedes have done in the last three races of the season, winning all three of them to set up a championship decider in Abu Dhabi.
It all started with Hamilton's engine change penalty in Brazil, which was coupled with a 20-place penalty for DRS infringement. Many thought that the championship was all but sealed for Max Verstappen, however, Hamilton produced a drive for the ages and virtually made up 25 places in sprint and the main race to emerge as the race winner.
Qatar GP was a rather straightforward win for Lewis, which moved him within striking distance of Verstappen. Saudi Arabian GP, held for the most time ever in history, will always be remembered for the several controversial moments. After two red-flags, plenty of yellow flags and virtual safety car, it was Lewis Hamilton who emerged victorious once again. The two contenders even collided in the latter stages of the race, as Max Verstappen was handed a 10-second time penalty for brake-testing Lewis.
The Dessert City will host a squash-buckling end to the season, as the winner remains undecided until the Abu Dhabi GP for only the fourth time in history. However, 2021 can be described as the most intense rivalry of all time. Whether its Max or Lewis who ends up winning the championship, both drivers can certainly pat themselves on their back for rekindling the excitement for which our sport is known.
Also Read: Abu Dhabi Grand Prix – List of all past winners