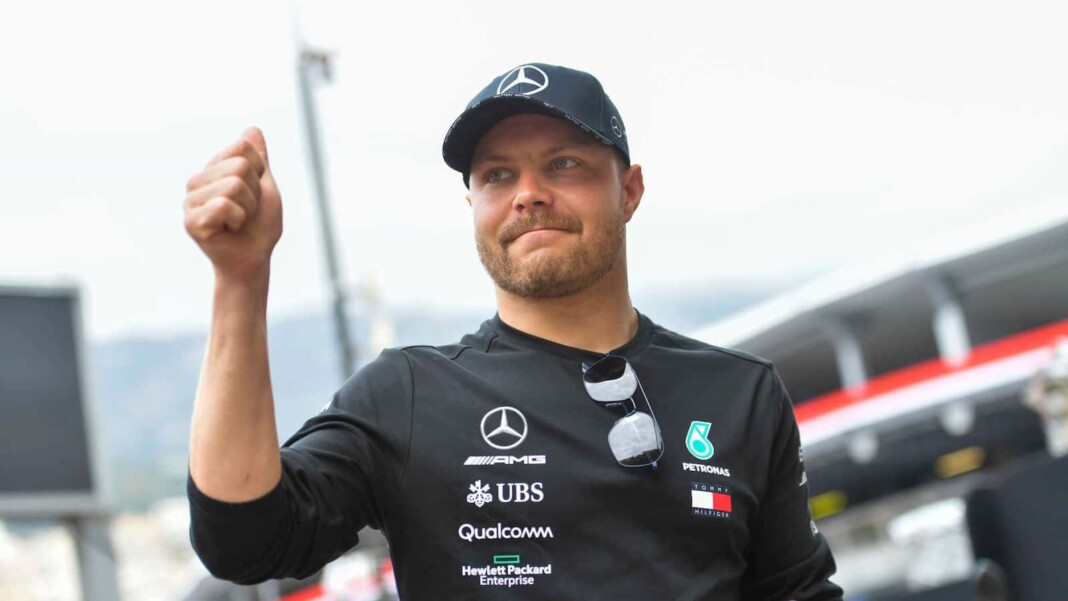 Valtteri Bottas was left frustrated after the French GP, as the Finnish driver finished outside the podium places for the third consecutive race. The Mercedes driver finished fourth behind the Red Bull driver, Sergio Perez, as Max Verstappen won his third race of the season.
Valtteri Bottas criticized his team for his a one-stop strategy which costed them the victory. However, former F1 champion, Nico Rosberg believes that it was the right strategy, as Bottas failed to defend well from Max Verstappen.
"As a driver, you can't judge the situation out there so the team obviously has to make a decision [on strategy]. It was the right decision [on Bottas] because they had to keep him out there to protect the win – it's just that Valtteri did a rubbish job, honestly, in defending," said Bottas.
"He blocked completely unnecessarily, he braked way too late, went straight on, so Max had such an easy time getting past. Maybe he would have got past anyway, but [you should] at least cost him a bit more lap time. It was not a very good way of defending, it could have been done in a much more smart way," he added.
Unfortunately it just didn't quite work out for Bottas: Paul Di Resta
Paul Di Resta, another Sky F1 pundit stated that Valtteri Bottas can make life easier for himself if he qualifies on pole position, rather than getting stuck in traffic.
Paul Di Resta also stated that on Sunday, things did not work out for Valtteri Bottas who predicted a two stop strategy to be a winning combination.
"The reality is you can't complain about where you are if you're stuck in traffic, the easiest way [for clean air] is to qualify on pole position and then you've got the free run. Unfortunately it just didn't quite work out for [Bottas] but I think he's had a very solid weekend, speed-wise," said Paul Di Resta.
"It's just whether he's going to be upset going into next week and just being frustrated from losing out to that. He did predict [a two-stop race], I heard him on the radio more than anybody else. He was actually questioning the team, but the team never came back with any answers for him," he added.
Also Read: "I Love That Valtteri Bottas Speaks His Mind Out Now": Toto Wolff