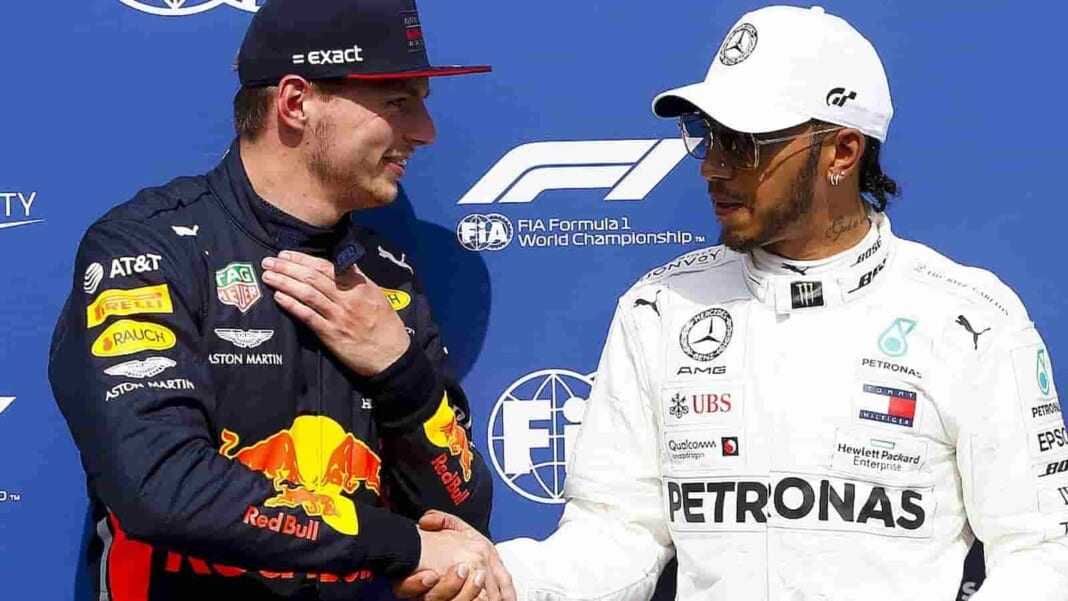 Lewis Hamilton and Max Verstappen turned a new chapter in their rivalry, as they were involved in a massive collision at the British GP a few weeks ago. Verstappen failed to finish the race, after spinning into the gravel. On the other hand, Hamilton managed to win the race, as he surpassed Charles Leclerc during the latter stages of the race.
Nico Rosberg, former F1 champion believes that the clash at British GP will be one among the several clashes to follow. Rosberg and Hamilton were involved in a fierce championship battle in 2016, as the duo clashed at the Spanish GP which raised tensions.
"Of course, you can put a little bit more blame on one or the other, but in the end it's the battle of the generations. Both will not leave the other even a centimetre," Rosberg told Sky Sports.
"We've seen that already in previous races, it's not the first time they had contact. They already had contact at Imola, turn one, and we will see more I'm sure," he added.
It's a generational battle between Max and Hamilton: Rosberg
Nico Rosberg believes that the battle between Max Verstappen and Lewis Hamilton is a generational battle, and it is following the footsteps of the great rivalry between Senna-Schumacher, Schumacher-Alonso and Alonso-Vettel.
"It's this generational battle – the best guy of the last generation, or even at the moment, and the best guy of the next generation. It's really reminiscent of Senna-Schumacher, Schumacher-Alonso and Alonso-Vettel maybe," said Rosberg.
Nico Rosberg believes that the Hungary track is similar to the one in Monaco, and Red Bull will have the advantage over Mercedes.
"Hungary is a very different track again, it's more like Monaco-style so you'd probably put Red Bull ahead there. But it's a Lewis track. It's one of Lewis' best tracks ever. Hungary, Montreal, maybe Silverstone, I would put right up there. In Hungary, Lewis is unbelievably fast so, wow, I mean who knows?," he added.
Also Read: Formula 1: Sprint Race Format Could be Permanent Admits Stefano Domenicali