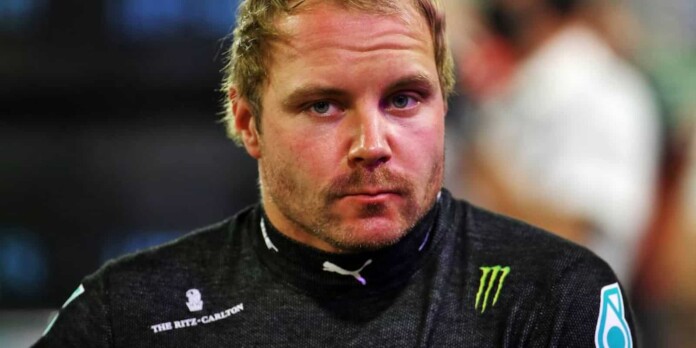 Valtteri Bottas has not had the best start to his F1 season, as he is currently third in the championship standing after four races. The Finnish driver has finished P3 on three occasions, and finds himself 47 points behind the leader, Lewis Hamilton. Max Verstappen is placed second, with 80 points.
There were rumors about Mercedes replacing Valtteri Bottas mid-season, however, those claims were dismissed by Mercedes principal, Toto Wolff. Ralf Schumacher, former F1 driver believes that Valtteri Bottas has not driven extremely bad this season, which is a reason he will not be dropped.
However, Schumacher does believe that George Russell will replace Valtteri Bottas at some time in the future.
"There was talk of Valtteri having to leave his place during the season. To do that, he would have to drive extremely badly, and he isn't," said Schumacher.
"That, though, doesn't mean he'll be a Mercedes driver for much longer with Schumacher saying his seat should go to George Russell next season. In the medium term, I would allow George Russell to drive a Mercedes. I also think the Englishman would do a better job there than Bottas because after all the setbacks, the whole thing is slowly becoming difficult for Valtteri," he added.
McLaren has to do the construction work: Ralf Schumacher
Ralf Schumacher also opined that McLaren should lay the groundwork for a successful future. Daniel Ricciardo has been outraced by Lando Norris this season, which Schumacher believes is a matter of concern.
Daniel Ricciardo won the Monaco GP in 2018, and Schumacher expects him to do well at Monte Carlo this weekend.
"McLaren has to do the construction work. Formula 1 is developing very quickly, Daniel Ricciardo is behind, and we've seen his usual smile get a little lost. Of course it stinks to him, as he was inferior to his team-mate Lando Norris until Barcelona. Ricciardo knows: Actually he, Daniel, should be the team leader," said Schumacher.
"This is a driver who feels very comfortable in Monaco. The question will be how comfortable he feels in the McLaren in order to be able to play to his full strength," he added.
Also Read: "I could give Max Verstappen and Lewis Hamilton a run for their money," says Lando Norris