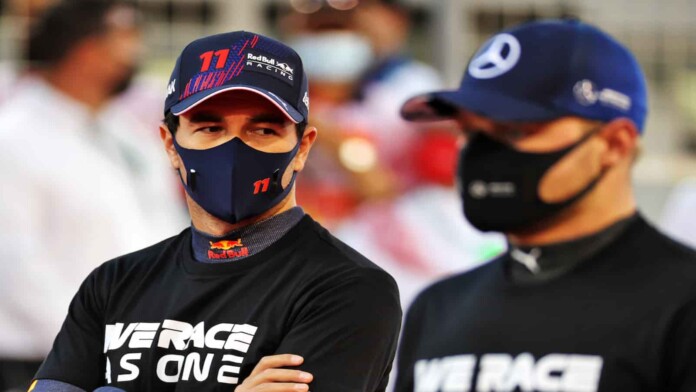 Max Verstappen and Lewis Hamilton are engaged in a tight championship battle this season, as the two drivers are just four points off each other. Verstappen leads the championship, having secured 105 points, whereas, Hamilton has 101 points to his name. However, both drivers failed to finish in the points at the Azerbaijan GP on Sunday.
Ross Brawn, F1 Managing Director believes that Valtteri Bottas and Sergio Perez have the toughest jobs in motor racing at the moment. Sergio Perez won the Azerbaijan GP, whereas, Valtteri Bottas finished outside the points, resulting in a bad day for Mercedes.
"Valtteri Bottas and Checo have the two toughest jobs in motor racing because of the quality of Lewis and Max respectively," Brawn said. There are no hiding places and your team mates don't have many off days. Checo has just dug deep, really knuckled down and he is now starting to repay Red Bull's faith in him," he added.
"Perez thoroughly deserved this win and I've always been a fan of Checo. He had a difficult start to his career when there was an enormous amount expected of him," he continued.
Ross Brawn opines why Mercedes look out of shape
Mercedes have not been at their best in the past two races. Both, Valtteri Bottas and Lewis Hamilton failed to finish among points in Baku, whereas, Hamilton finished P7 at Monaco GP. Red Bull have extended their lead at the top of the championship to 26 points, after Perez finished P1 at Azerbaijan GP.
"It could be that following their difficulties in Monaco, they decided to take a different path, and that's what put them so out of shape on Friday. If I had trouble with tyre temperatures like they did in Monaco, I would have been pushing to try a different direction. So their struggles on Friday could have been a result of that," Brawn said.
"It is possible that when we get back to races where they have more confidence and it's a known platform, Mercedes will be back to their best. They have always struggled a bit at street circuits. Those have never been their strength," he added.
Also Read: Helmut Marko: Red Bull seeds Sergio Perez to beat Valtteri Bottas