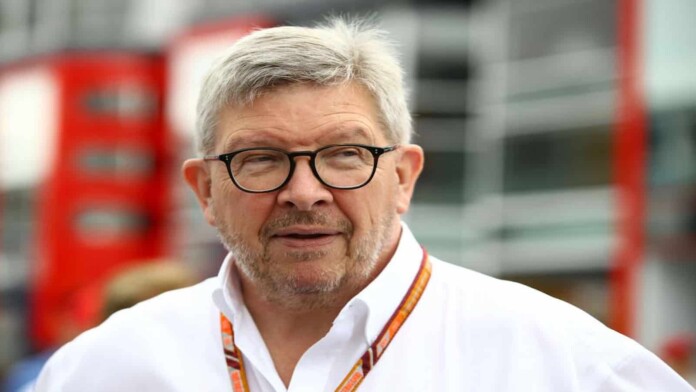 Monaco GP gave Formula One fans an unexpected result, as it featured the second youngest podium ever. Max Verstappen dominated the race right from the onset, and took the P1 spot. Carlos Sainz claimed his first podium finish for Ferrari, finishing P2. Lando Norris continued his impressive start to the season, and grabbed the second P3 finish of the season.
Ross Brawn believes that the three racers who took the podium at Monte Carlo, are the next generation of drivers. He believes that the trio will win titles in the near future.
"With Max, Carlos and Lando on the podium, we were seeing the next generation of Formula 1 world champions," he said to the official F1 site.
"Carlos delivered the kind of performance that I have come to expect from him. He has matured really well. Of all the driver changes over the winter, he is doing one of the best jobs. He has settled in very quickly and is producing very good results," Brawn added.
Ross Brawn impressed with Ferrari's progress
Ross Brawn, a former boss of Ferrari, has been impressed with the Scuderia's progress this season. Charles Leclerc was unfortunate to miss out on the Monaco GP, despite finishing on pole position. Brawn believes that a good relationship between Sainz and Leclerc is vital to push Ferrari forward.
"What I'm most impressed with is the way Charles and Carlos, as drivers, are working together to lift the team. They have recognised they have to take the team forward to get into position to win races before they start battling each other," said Brawn.
Brawn also added that Sebastian Vettel's performance at Monaco GP impressed him a lot. The German scored his first points of the season on Sunday, as he finished P5.
"It was great to see Sebastian Vettel back in the points," he said. I will openly admit I've had my doubts about him in recent times and he's been a bit lacklustre in his final years at Ferrari and then when he joined Aston Martin," Brawn concluded.
Also Read: Lewis Hamilton gets frustrated when things do not go his way: Ross Brawn