2021 Formula 1 champions Max Verstappen's partner and Red Bulls Mexican Star Sergio Perez has a new accolade on his CV following his 2021 run which showed Sergio Perez finishing 4th in the drivers' championship behind his teammate Verstappen and Mercedes pair Lewis Hamilton and Valtteri Bottas.
Perez had a good season finishing  36 points behind Bottas  who finished 3rd overall in drivers' championship . He played  good supporting role to Verstappen but failed to give a proper title challenge with 5 podiums and Azerbaijan GP in his pocket. Sergio Perez and Bottas played amazing role as partners often finding each other in fight for P3.
He certainly became Red Bull fan favourite after he show cased his amazing defensive capabilities keeping Lewis Hamilton at bay for 3 whole laps being instrumental in Verstappen's efforts to reduce the 9 second gap between him and Hamilton to 1.5 seconds. "Checo is a legend," that was Max Verstappen's reaction on Sergio Perez after winning the title.
Sergio Perez have finished ahead of his teammate and Mercedes rivals toping the drivers with more Driver of The Day awards. He topped the chart with 4 of them ahead of His teammate Max Verstappen and 22-year-old McLaren driver Lando Norris.
How did the other Drivers perform?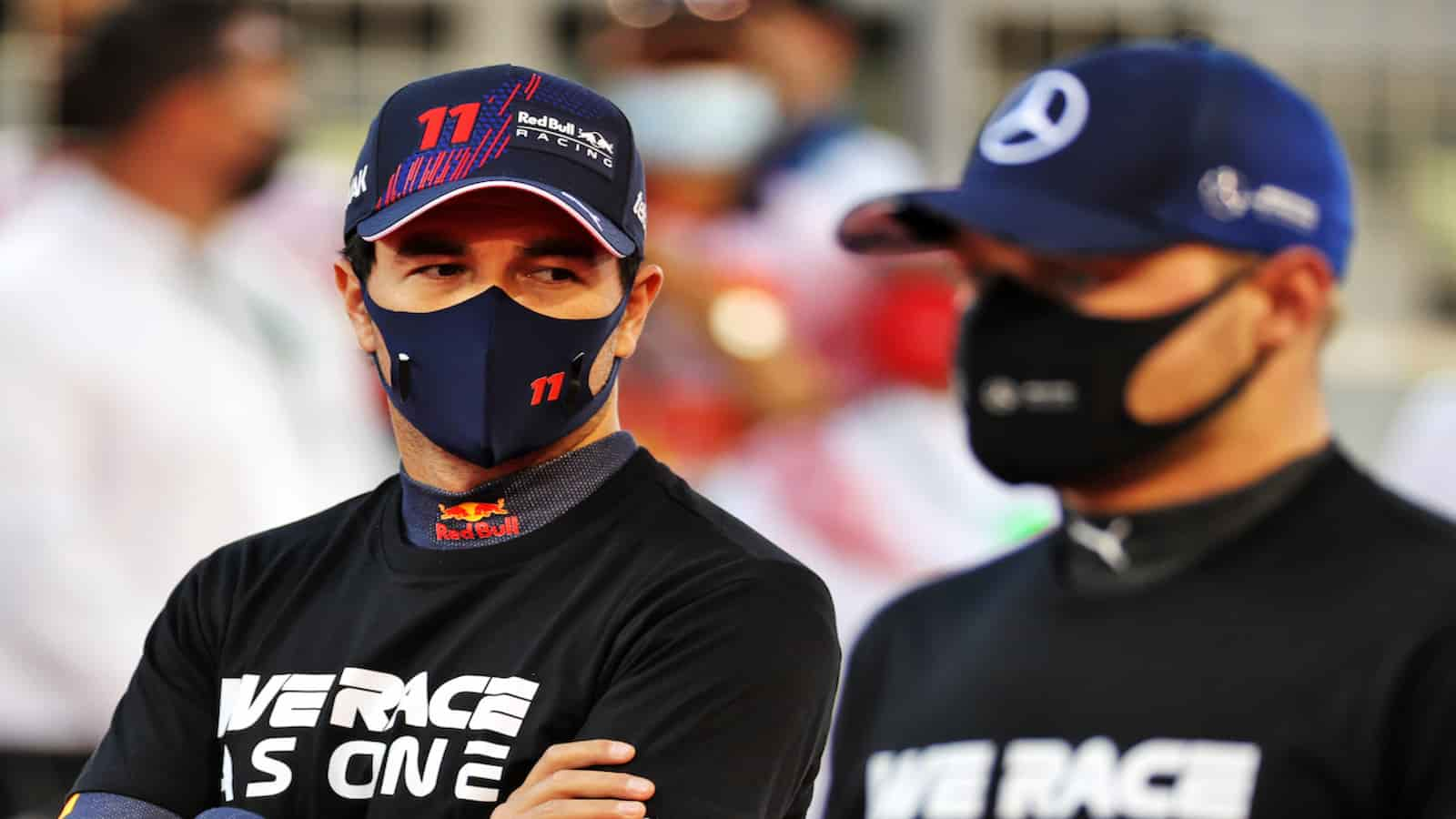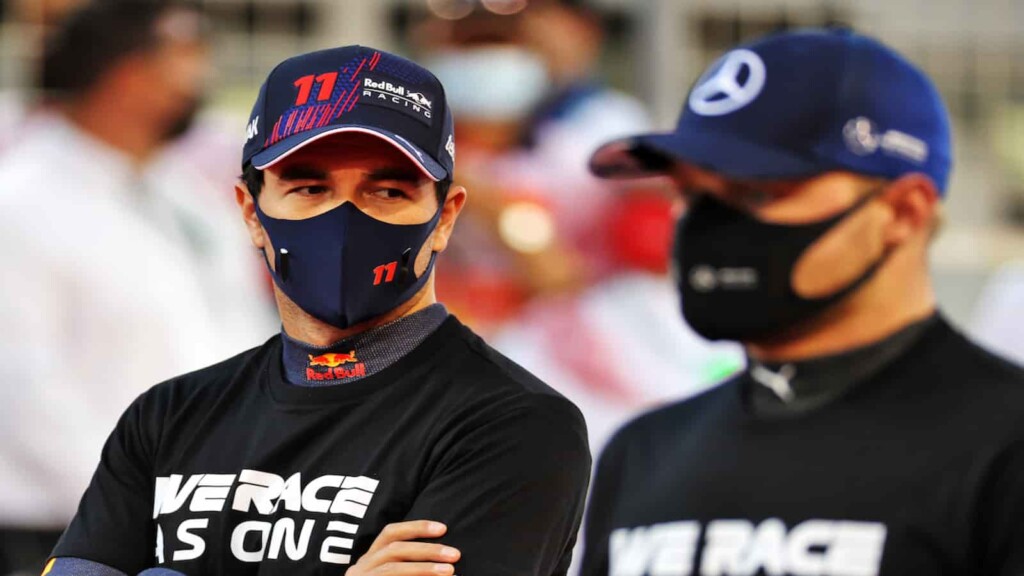 Reigning Formula 1 champion and Sergio Perez's teammate Max Verstappen and McLaren star Lando Norris shared second place with 3 wins each, third place was shared by the veteran army of Lewis Hamilton, Fernando Alonso and Sebastian Vettel, young Ferrari driver Charles Leclerc finishes the pack with 2 wins each.
The 4th place is filled by veteran Nikita Mazepin, McLarens Daniel Riccardo and Ferries Carlos Sainz. The absence of Valtteri Bottas was noticeable as he finished with one race win and 11 podiums better than Sergio Perez. Pérezes support of Verstappen throughout the year has definitely played part in him wining more as Valtteri Bottas who wasn't as successful to replicate that with Lewis Hamilton.
Also Read: How much does Lewis Hamilton's trainer Angela Cullen earn?