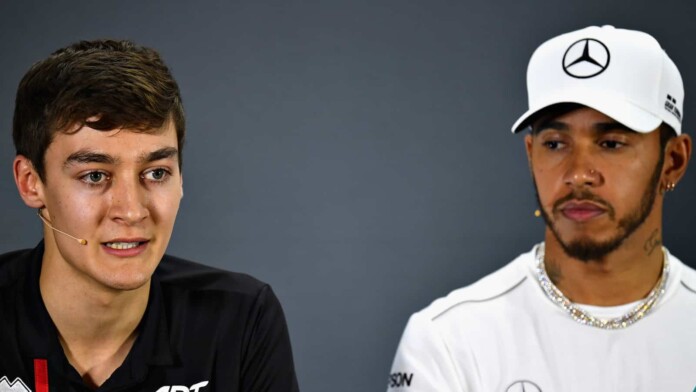 George Russell is in the final year of his three-year Williams contract, and is expected to be Mercedes' first choice driver for next season. The young Briton stepped in for Lewis Hamilton at Sakhir GP last year, after the latter came down with the covid-19 virus. Russell put in a strong performance, and almost managed to win the race. However, a pit stop mishap and a late puncture ruined his chances.
There have been rumors of a rift between Lewis Hamilton and George Russell. However, the former has denied such rifts, and revealed that all is well. "Our relationship is 100 per cent still intact. It's exactly the same," Hamilton said.
"We messaged after his incident at Imola [Russell crashing into Bottas] and I hope you can see from the message I put on [social media] I'm supportive of him. He's going through his own journey but he's a great guy. He did a great job when he came to the team [at the Sakhir Grand Prix in 2020] and he'll continue to do great jobs, so no issues," he added.
There are no hard feelings or no issues between myself and Lewis: George Russell
George Russell also denied reports of a rift between himself and Lewis Hamilton. He stated that his relationship with Hamilton is the same as with other drivers on the grid.
"I think the question towards me was 'did you speak to Lewis after Bahrain?' And we didn't speak, as we wouldn't speak after any other race. We are racing against each other. If we would see each other in the paddock, we would speak. We've seen each other this year, a little fist-bump along the way, and that's been the same since it has been since 2019," said Russell.
"My relationship towards Lewis is the same as it is with a lot of the drivers around the paddock, which is completely fine. There are no hard feelings or no issues between myself and Lewis," he added.
Also Read: WATCH: Re-visit the dramatic Monaco GP 2019 battle between Lewis Hamilton and Max Verstappen