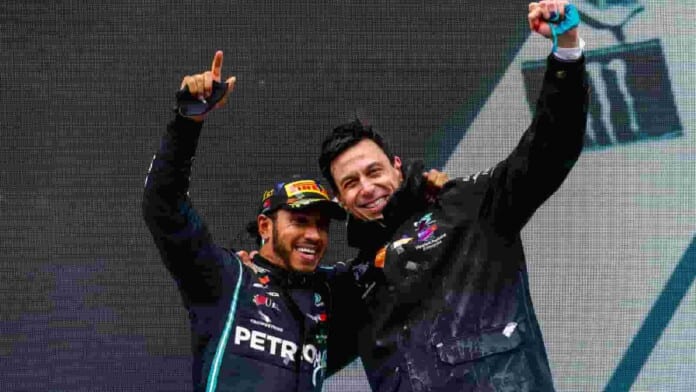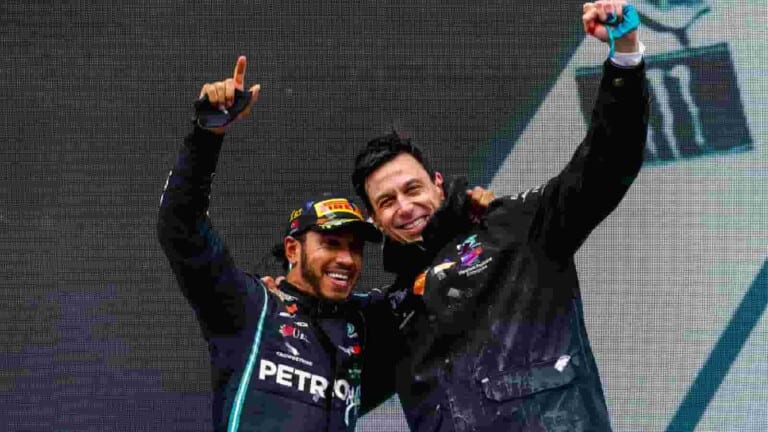 Lewis Hamilton and Toto Wolff have gone on to form one of the most successful teams in the past decade. The duo have won eight consecutive world constructors championships, whereas, Lewi Hamilton has himself won six drivers championships.
However, there was a certain point in time where the relations between Toto Wolff and Lewis Hamilton were pretty strained. Lewis Hamilton's rivalry with Mercedes teammate, Nico Rosberg divided the team into two halves. Toto Wolff had warned the duo that their place in the team would be under serious threat if they collided again like they did at the Spanish GP 2016.
As things panned out, Nico Rosberg did walk away with the 2016 drivers title, and announced his retirement just a week after. In an interview with Beyond The Grid podcast in 2018, Wolff revealed that the Christmas Party in 2016 mended ways between him and Lewis Hamilton.
"But for me the most important point in our relationship was a discussion we had after a falling-out he had with Nico at the end of the 2016 season," Wolff had said as quoted by Express UK.
"We ended up in my house after the Christmas party of the team and discussed everything, the inconvenient truths, and it ended up in a few hours of conversation. Since then our relationship has become very strong and we speak to each other many times every week and we're able to just discuss things even if they're awkward to discuss," he added.
Also Read: WATCH: Toto Wolff Caught Partying and Crowdsurfing After Disappointing Loss at Abu Dhabi Grand Prix
Toto Wolff admits relationship with Lewis Hamilton has improved on all fronts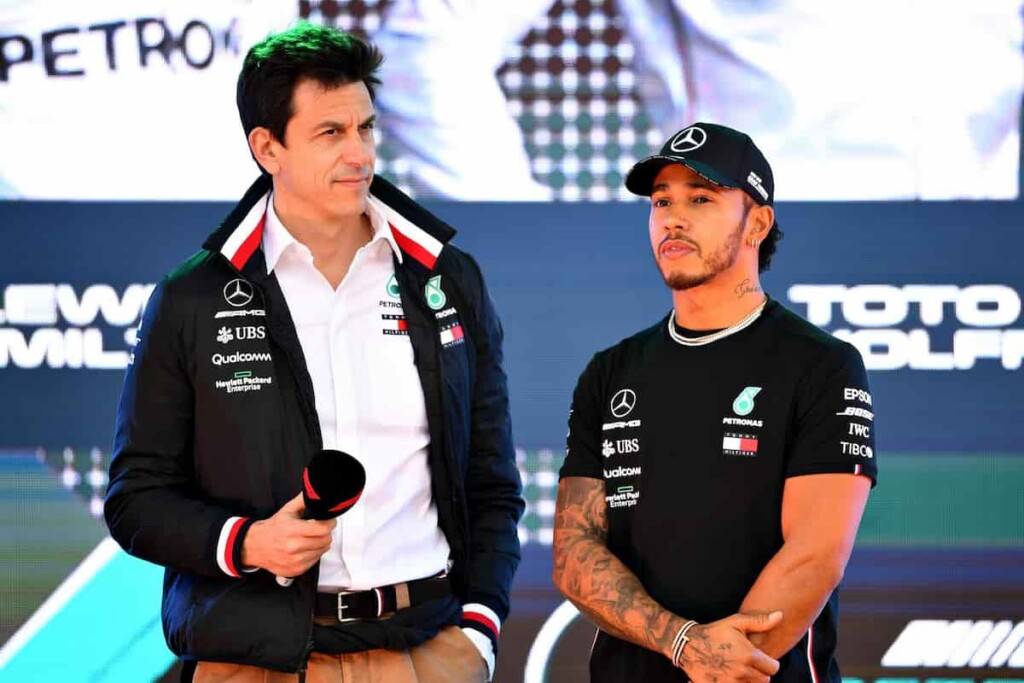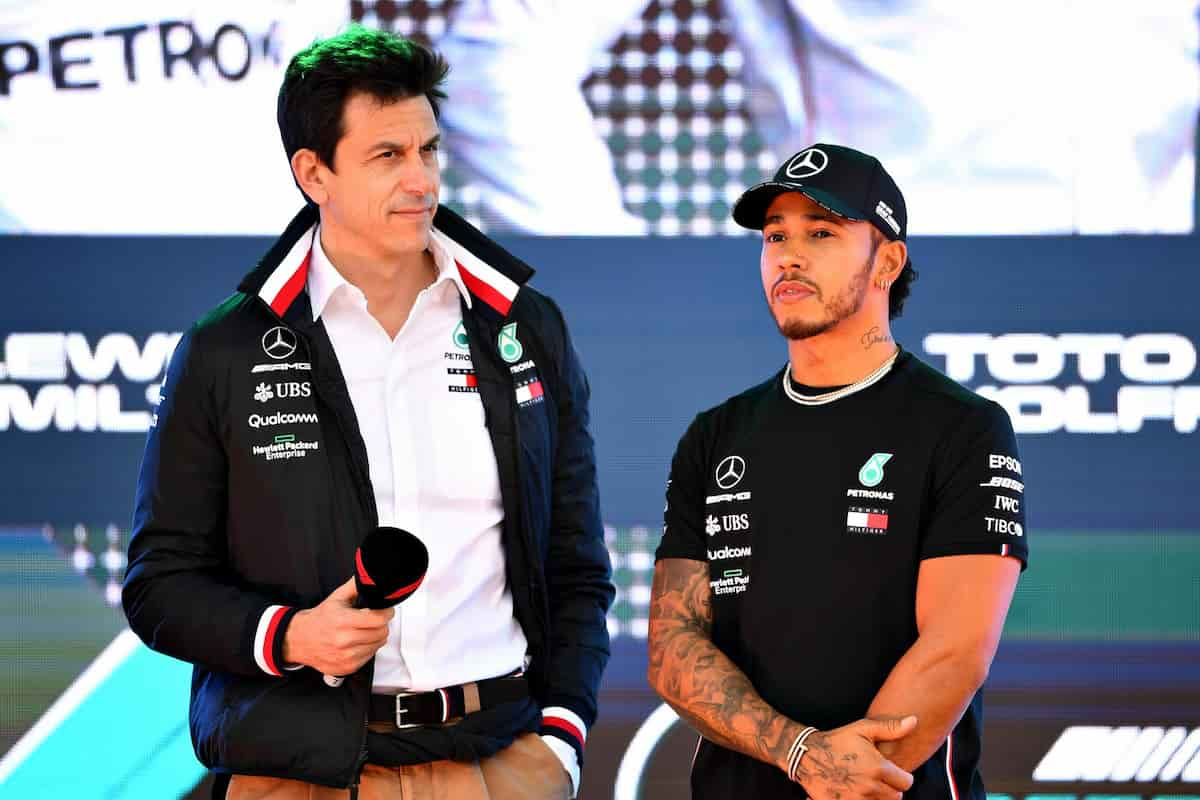 Toto Wolff stated that due to his heart-to-heart talk with Lewis Hamilton at Christmas Party in 2016, their relations have not just gotten better in terms of racing, but on all other fronts.
Wolff suggested that their relationship has become much more multi-dimensional, where they talk about fashion, investments and other things.
"Because our relationship has become multi-dimensional we're not only talking about racing and the organisation.  We talk about his fashion venture and my investments and family and this is important," said Wolff.
"The better you know the person with whom you're on the same journey, the stronger the relationship gets," he added.
Toto Wolff also praised Lewis Hamilton as a person, who tries grow himself not just on track, but also on the outside.
"What is inspirational with Lewis is that he is a personality who tries to grow on and off the track. All the time he analyses his shortcomings. Over the six years I've been working with him his personality has become stronger, he knows what he wants and he's obviously become older also," he added.
Also Read: Michael Masi 'facing sack' amid FIA overhaul after a dramatic end to the F1 season