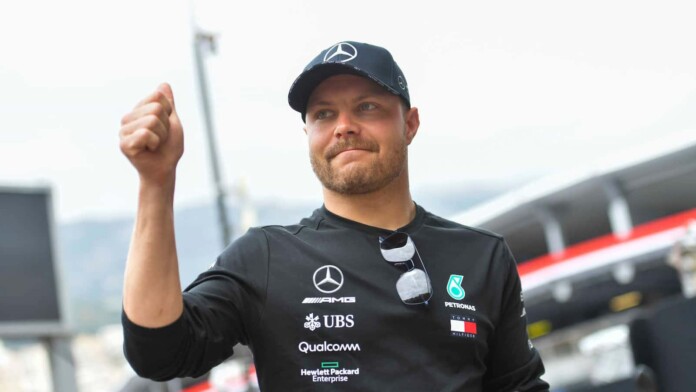 Valtteri Bottas' poor start to the 2021 season continued, as he finished P12 at Azerbaijan GP on Sunday. The Finnish driver finished outside the points for the second successive race, as he failed to finish the race at Monaco a few weeks ago.
Valtteri Bottas stated that he lacked pace in Baku, and he was confused with his performance this weekend. Bottas started from the tenth place, in the fifth row, but dropped places in the race.
"It was actually quite similar feeling to yesterday and also Friday," said Bottas. "Really the main issue was lack of pace and just not being quick enough. Today quite early on in the race I could see that I just didn't match the cars ahead, especially when one of the Aston Martins was ahead of me, I just couldn't keep up. I'm confused, and it's really weird," he added.
I can't remember this kind of weekend: Valtteri Bottas
Valtteri Bottas revealed that the weekend in Baku was one of the toughest moments of his career. He stated that on several occasions he lacked pace on Friday's and Saturday's, but managed to do well in the main race.
"I can't remember this kind of weekend. There's been weekends that I've had bad sessions, but always at point I've had the pace. But this weekend it's been all the time there, and during the weekend I haven't understood what is wrong," said Bottas.
The next race of the season will be held in France from June 18-20, and Bottas hopes to regain his form. He believes that the tracks in France are much different to those compared in Baku.
"France of course it's really different, there's very long corners, high-speed corners," he added.
"I think one big issue we've struggled with here is tyre warm-up, especially on the front axle. So that should be a bit easier in the next race at least and then we'll see. But I think lots to learn from this weekend, but also lots to forget," Bottas concluded.
Also Read: "If I was in his car, I'm Two-Tenth faster than him": Max Verstappen on Lewis Hamilton after Azerbaijan GP