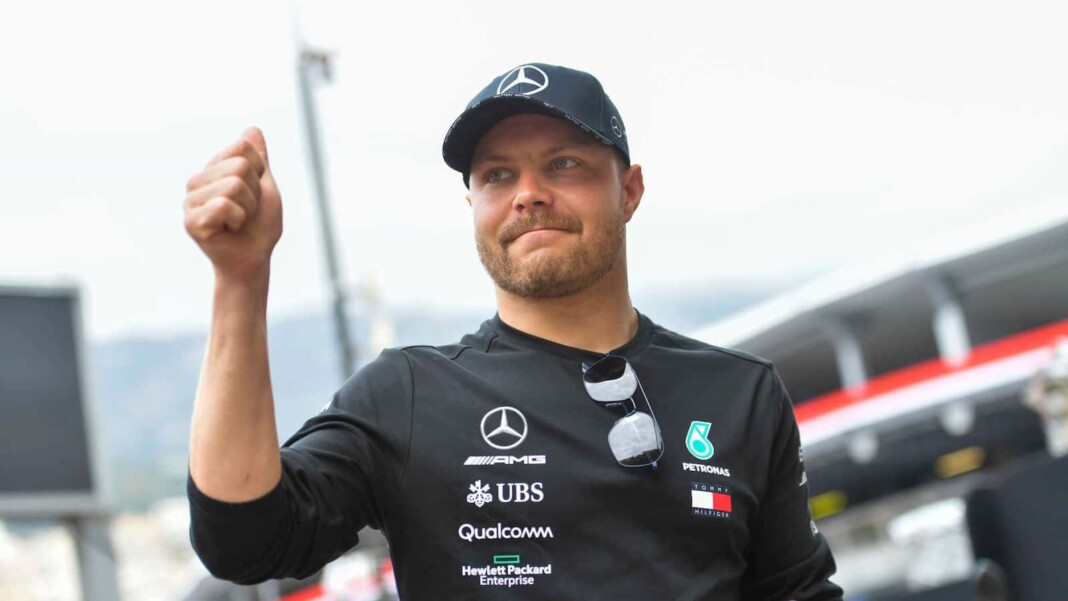 Valtteri Bottas has been one of the most consistent drivers in the past few seasons. The Finnish driver has helped Mercedes achieve unprecedented success, and he has been a great support to his teammate, Lewis Hamilton.
Valtteri Bottas will be replaced by George Russell at Mercedes next season, whereas, the Finnish driver moves to Alfa Romeo. Bottas finished fifth in the recently concluded Russian GP, after starting from the back of the grid due to an engine change penalty.
Rain wrecked havoc in the final few laps, as Bottas made up 11 places to finish fifth. His teammate, Lewis Hamilton came home to claim his 100th F1 victory, and climb to the top of the championship. However, Bottas was not pleased with the decision to change his engine in Sochi, and took a dig at Mercedes.
Valtteri Bottas 'unhappy' with the decision to change his engine at Russian GP
Valtteri Bottas posted a meme on Instagram story, which shows how frustrated he was with the decision of changing his engine. The post shows several engines behind Bottas, all of which were dumped as a waste in the end.
It is speculated that Valtteri Bottas was pushed to the back of the grid to block Max Verstappen who also took a grid penalty for his engine change. However, that did not go according to plan as the Dutchman overtook Bottas in the early part of the race with comparative ease.
Sochi has always been a happy hunting ground for Mercedes and particularly, Valtteri Bottas. The Russian GP was the best chance for the Finnish driver to win a race this season. However, his teammate, Lewis Hamilton secured all 25 points and climbed to the top of the championship.
Also Read: "I Will Bounce Back Stronger": Lando Norris Emotional Post on Social Media After Russian GP Loss