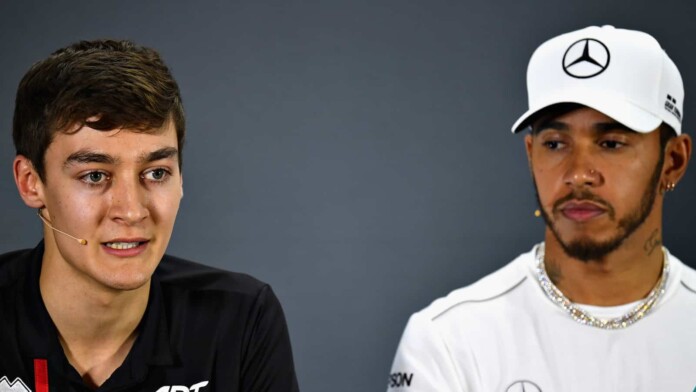 George Russell is one of the most promising drivers on the circuit at the moment. The young Briton is expected to claim the Mercedes at some time in the future. Currently, he is in his third and final year of his Williams contract, and is a top candidate to drive for the Silver Arrows next season.
Currently, George Russell is a reserve driver for Mercedes and stepped in for the German team last season at the Sakhir GP. Williams Head of Vehicle Performance, Dave Robson believes that Russell has qualities of Lewis Hamilton, and can become a champion in the future.
"I think there are definitely some similarities there," Robson said, quoted by Motorsport.com. They were obvious from the first time I met George and we ran him in the simulator at Grove. Then we went up and ran him around the airfield in a road car. Again, there was something. There was something there," he added.
"I think the talent is there. I think he is very close to Lewis and has the potential to get there. For sure," he continued.
Dave Robson heaps praise on Lewis Hamilton
Lewis Hamilton claimed the 100th pole position of his career at the Spanish GP, and recorded his 98th win of the season. Dave Robson worked with Lewis Hamilton during his spell at McLaren, and heaped praise on the seven time champion.
"I've obviously not worked with him for quite a few years but it's something he's always had, I think. There's just that something about him. That special quality that you can't really define," he added.
"Whereas most kids, when you took them to Elvington, they were just chuffed to bits to be in an F1 car – even though they were just going up and down the runway. He was different right from the beginning. He just has that talent and that tremendous attitude," the Briton added.
Lewis Hamilton has collected 94 points from his four races so far this season, and has extended his lead at the top of championship to 14 points. Max Verstappen is placed second, with 80 points in four races.
Also Read: I choose Lewis Hamilton as the GOAT over Michael Schumacher: Eddie Jordan