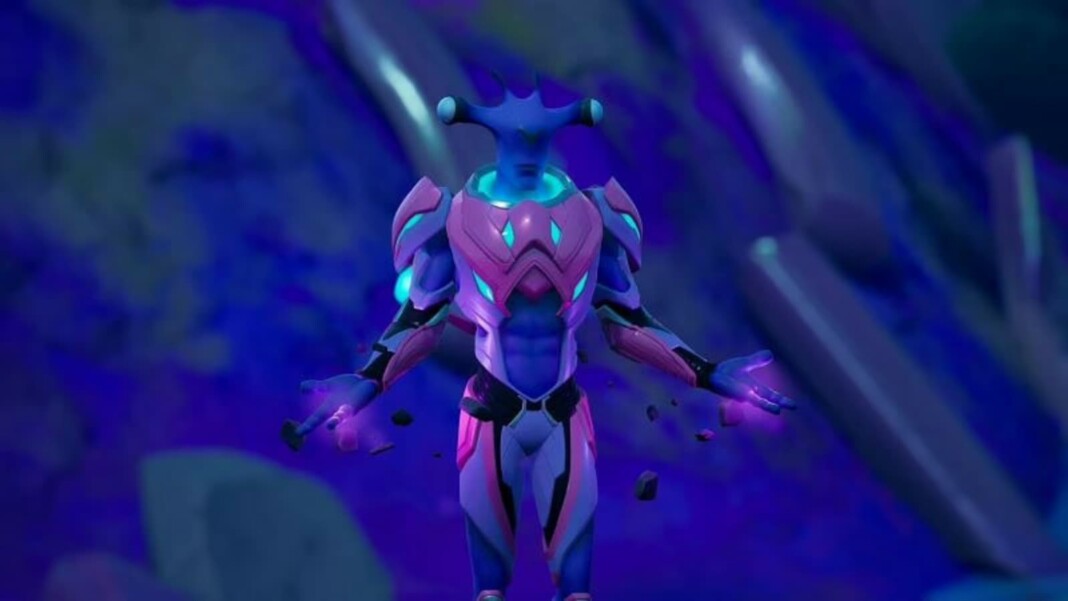 There are two kinds of alien artifacts in the game, although Epic Games is yet to add the golden variant to Fortnite Season 7. Fortnite Alien Artifact Locations have become important with the weekly challenges as players are required to go to these locations in search of these artifacts.
While the purple variant gives players four artifacts per stack, the golden variant will provide players with seven artifacts per stack. The article discusses all the Fortnite Alien Artifact Locations in the game so that players can collect them with ease.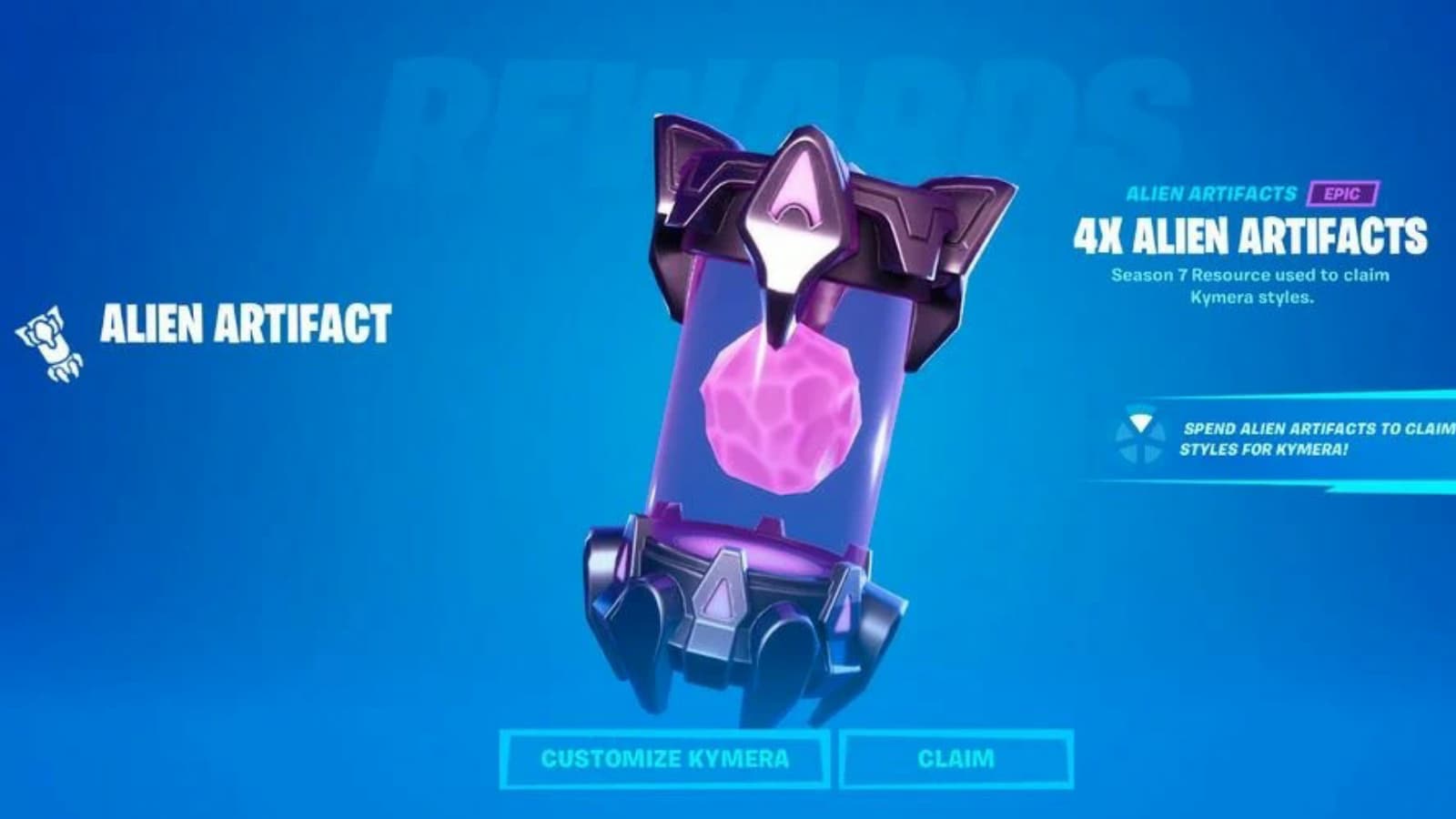 Related – Fortnite Safe Locations: How to find and open Safes in Fortnite?
Fortnite Alien Artifact Locations
Alien Artifacts are collectibles in Fortnite Season 7 that players must obtain in order to customize the new Kymera skin. This makes these items quite desirable, and there are different ways to go about getting them. The easiest of those ways is to find them scattered across the map, and indeed a brand new batch of Alien Artifacts will be added to Fortnite for Week 2 of the ongoing season.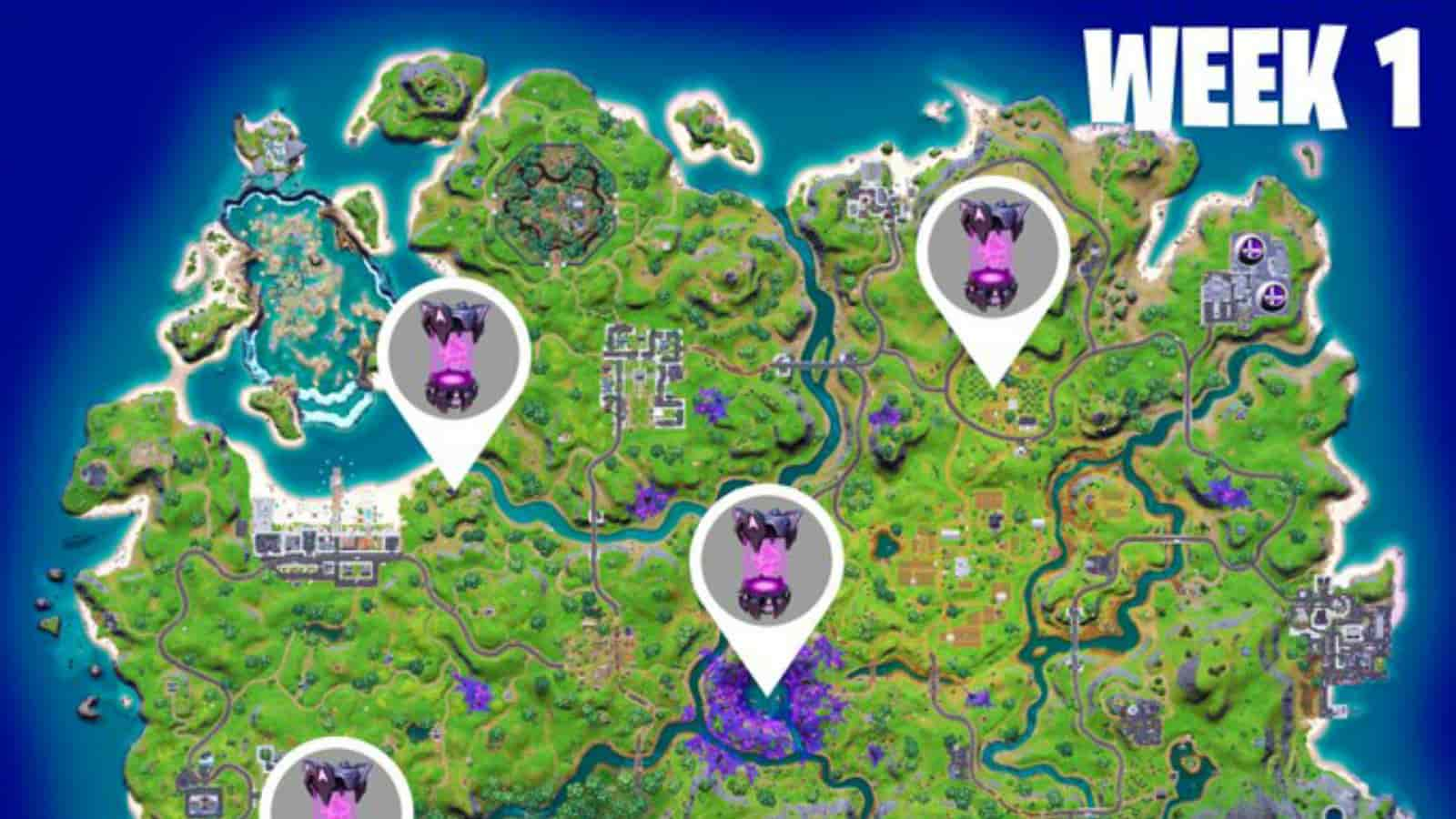 There are currently five known locations for the artifacts available on the map for week 1, scattered across various regions. The first one can be found near the Catty Corner, on the two-story platform outside Meowscle's old home. It's on the lower level, so players will need a quick ramp to get up there. The second one is at the dead center of the map in the Aftermath location, or the giant pit left by the alien invaders when they ripped the Spire out of the ground, floating just above the water in the middle of the small lake.
The third one is at the west of Weeping Woods at the Logjam location lodged in a wooden building in the southwest corner. Players should go to the northeast of Believer Beach to find the fourth artifact. Players will see a smaller version of the Spire and the artifact sits on the spiral staircase. The final one is to the North of Corny Complex, up at the old apple orchard across the street from the pizza restaurant, resting near the right side of the tree-filled orchard.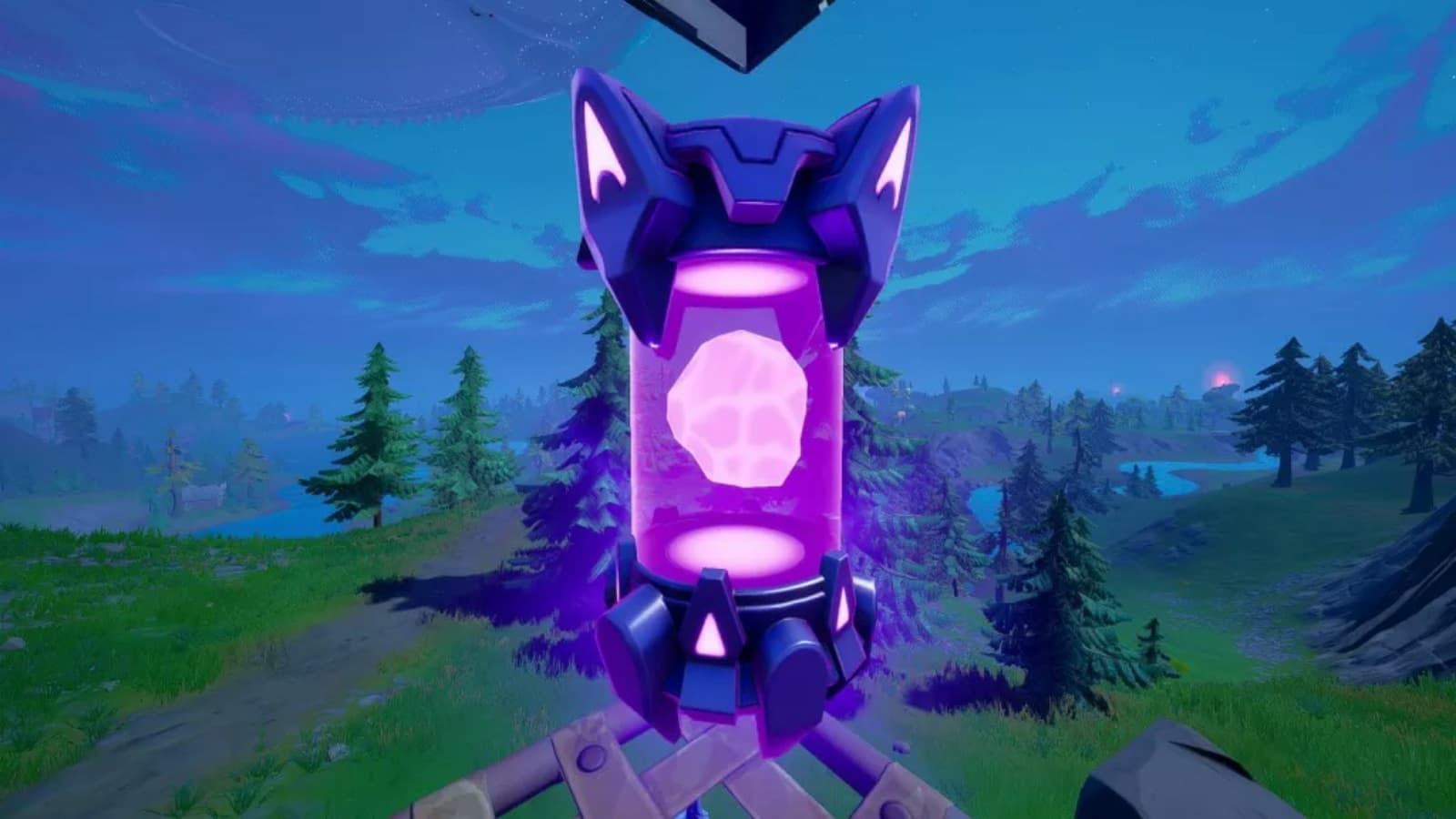 The locations for the artifacts for week 2 are as follows:
West of Believer Beach, also known as Sweaty Sands.
Northeast of Pleasant Park.
South of Corny Complex.
Northeast of Retail Row.
North of Misty Meadows.
Players can find alien artifacts to unlock new cosmetics in the game. Since Fortnite is limiting the number of artifacts that players can find per week, players should complete the challenges as soon as they launch.
---
Also Read – New Weapon In Fortnite Battle Royale Teased In Fortnite Batman Comic