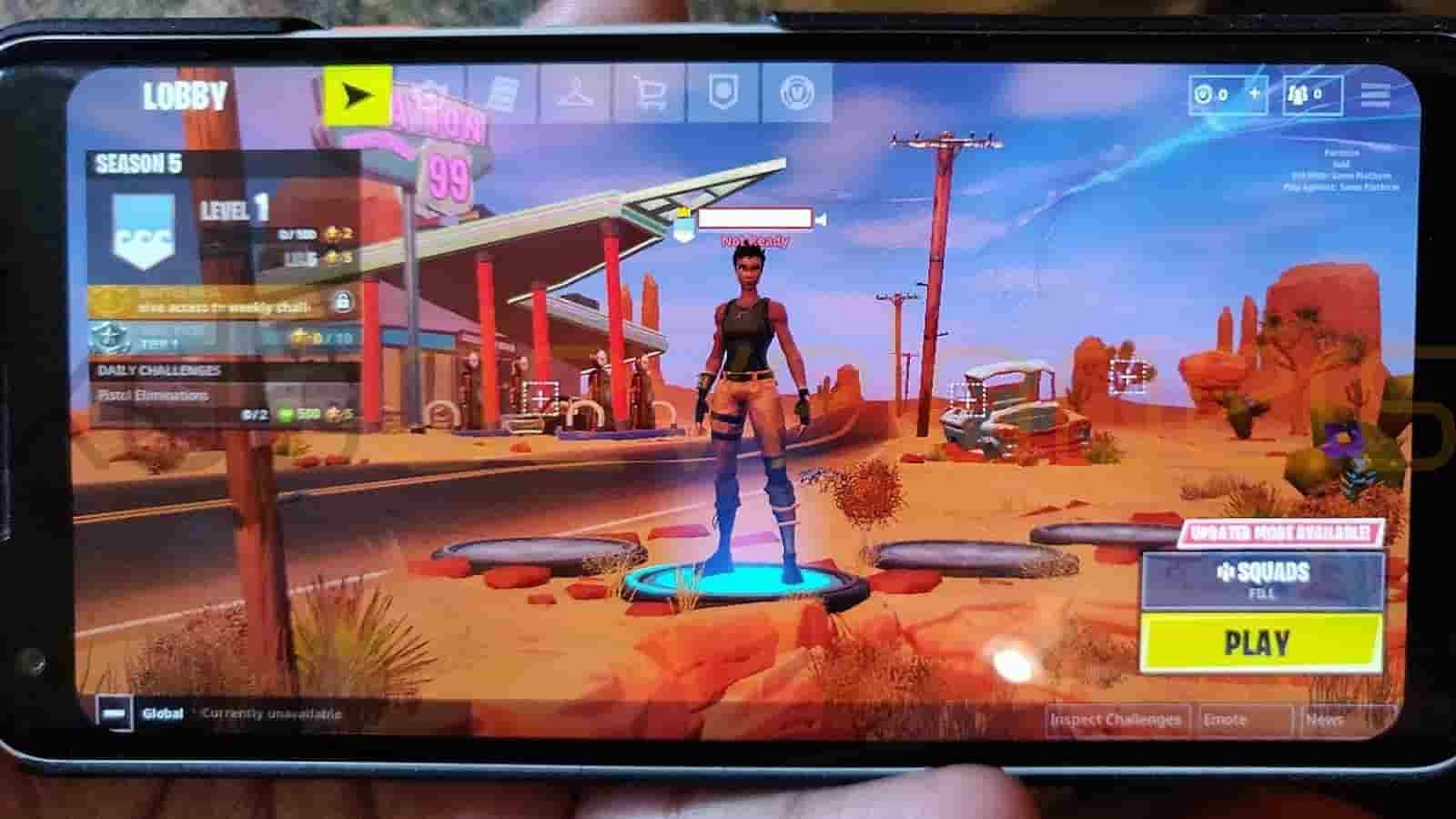 Fortnite Mobile is every bit the same as the old PC version with the same end motto. There are basic Fortnite Android Requirements and we will discuss how to download and install Fortnite on androids. Although Fortnite Android requirements are different from other battle royale games on mobile and specifically some androids are listed as compatible by the Epic Store, the range of the game spans quite far from those few mentioned models.
Fortnite Mobile is an extremely popular game and Fortnite PC had set the goal of other battle royales across the globe. In the battle royale matches of the game, 100 players land on a battlefield and fight till one person or one team emerges victorious. Players can find the necessary weapons and supplies when they loot the shelters and buildings on the battlefield, and Fortnite adds extra building capabilities to the game.
We dive into the Fortnite Android requirements and give an extensive guide along with the download link in the following article.
Fortnite Android Requirements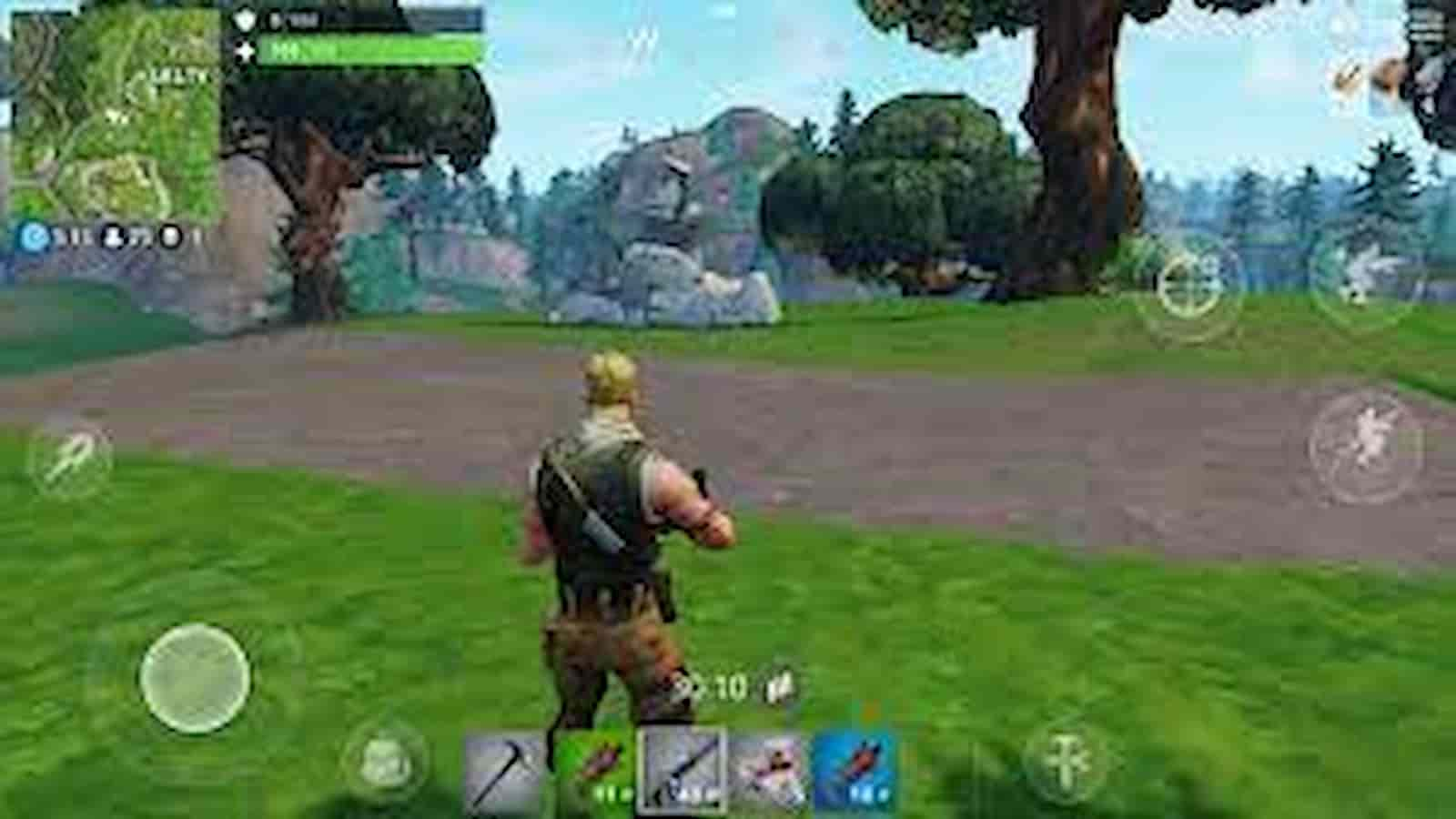 Fortnite on Android can be downloaded via the Epic Games App on the Samsung Galaxy Store or epicgames.com. Google has blocked your ability to update or install Fortnite via Google Play. Players with Fortnite currently installed on their Android device via Google Play can still play version 13.40 of Fortnite. Fortnite is a high-fidelity game that is compatible with devices running 64-bit Android on an ARM64 processor, Android OS 8.0 or higher, minimum 4GB of RAM, and GPU: Adreno 530 or higher, Mali-G71 MP20, Mali-G72 MP12 or higher.
Fortnite Mobile on Android has some relatively modest requirements. Here is the tabulation of minimum specs any device will need to let gamers play Fortnite on Android, Fortnite Android Requirements:
OS: Android 8.0 Oreo or higher (64-bit)
RAM: 4GB or higher
GPU: Adreno 530 or higher, Mali-G71 MP20, Mali-G72 MP12 or higher
3GB of free onboard storage
Some android devices that can run at 60 FPS and support Fortnite Android Requirements are as follows:
Samsung Galaxy Note 9 (USA variant only)
Samsung Galaxy S10, S10e, S10+
Samsung Galaxy Note 10, Note 10+, Note 10+ 5G
Samsung Galaxy S20, S20+, S20 5G
Samsung Galaxy A90 5G
Samsung Galaxy Tab S6
HONOR View20
Huawei Mate 20 X
Huawei P30 / P30 Pro
Sony Xperia 1, Xperia 5
Xiaomi Mi9
OnePlus 7 Pro
OnePlus 8, 8 Pro
ASUS ROG Phone II
Apart from this, OnePlus 8, and OnePlus 8 Pro can support the Fortnite Android Requirements at a higher range of 90 FPS.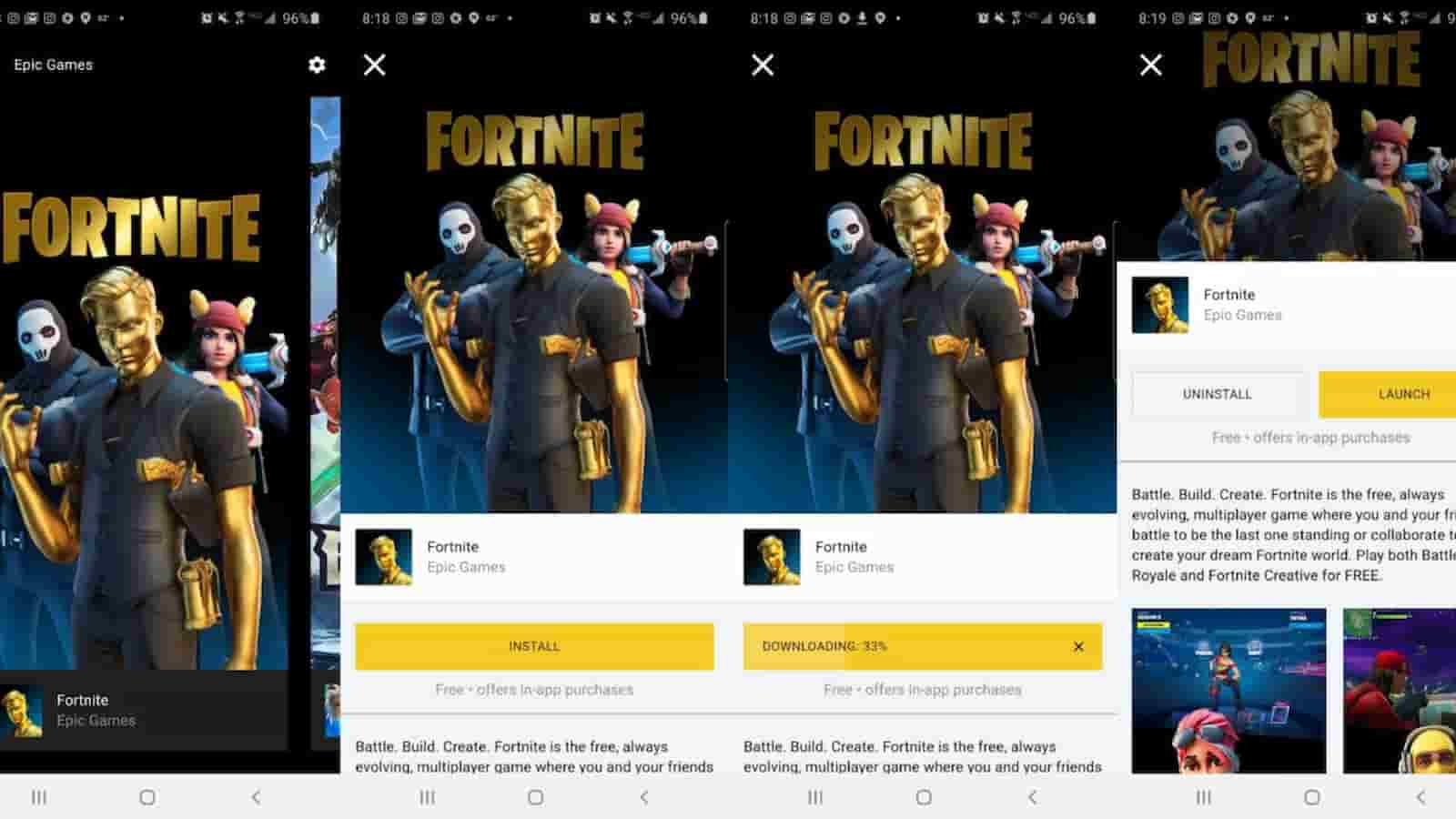 Although, it worthy of notice that that the above-mentioned devices are the ones that are officially listed as Fortnite Mobile compatible, but in reality, the list spans far beyond this. Many of the latest and greatest smartphones aren't present. As mentioned earlier, Fortnite Mobile can run on a wide range of Android devices, although it will certainly leave the device hot and drain your battery.
Here's the extensive guide on how to install Fortnite Mobile on your android via the Epic Store:
Download the Epic Games App on your android.
Click on the Epic Games App icon on the phone and click on the Fortnite Banner.
Click on the Install Button from the pop-up message.
A progress bar will show you the game being downloaded as the app downloads, then show the launch button.
Tap on the launch button and you are good to go, I mean play!
Here's a Fortnite Mobile gameplay quick glance:
Here's the download link for android users- Fortnite Android Download
---
Also Read: Top 5 Best Fortnite Players as of May 2021