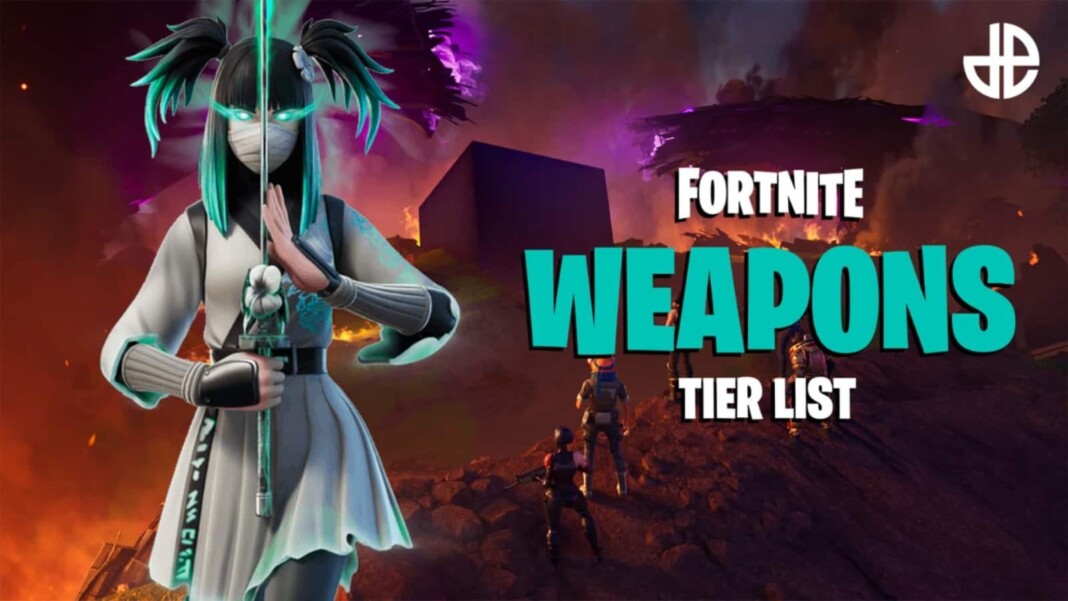 Fortnite Chapter 2 Season 8 gun tier list: Weapons are one of the highly changed items in Fortnite, including the new season, apart from the storyline. The weapons categories in season 8 Cubed have changed significantly, as well as the way to upgrade these items. There are several new inclusions and removal from the known list of weapons. The article talks all about the new season 8 weapons, including the tier list, and the best weapons players can use.
Related: Fortnite Season 7 Chapter 2: Upcoming Leaks, New Story Details, and More
Fortnite Chapter 2 Season 8 Gun Tier List
New weapons are also one among the many eye-catchers in the game. The new season includes changes to points of interest, new realities to explore, and augmented weapons. This season also brings back some classic guns, including the automatic sniper rifle and harpoon gun. The Sideways also has a few new weapons, like the Sideways rifle and the Sideways minigun. 
Two unique Sideways Weapons will be found exclusively in the off-island realm for those who can manage to escape with them in hand. In total, there are ten brand-new Fortnite weapons in Season 8. The gun tier list for this season are as follows:
S Tier Weapons
Sideways Rifle
Rail Gun
Rocket Launcher
SCAR (Legendary Assault Rifle)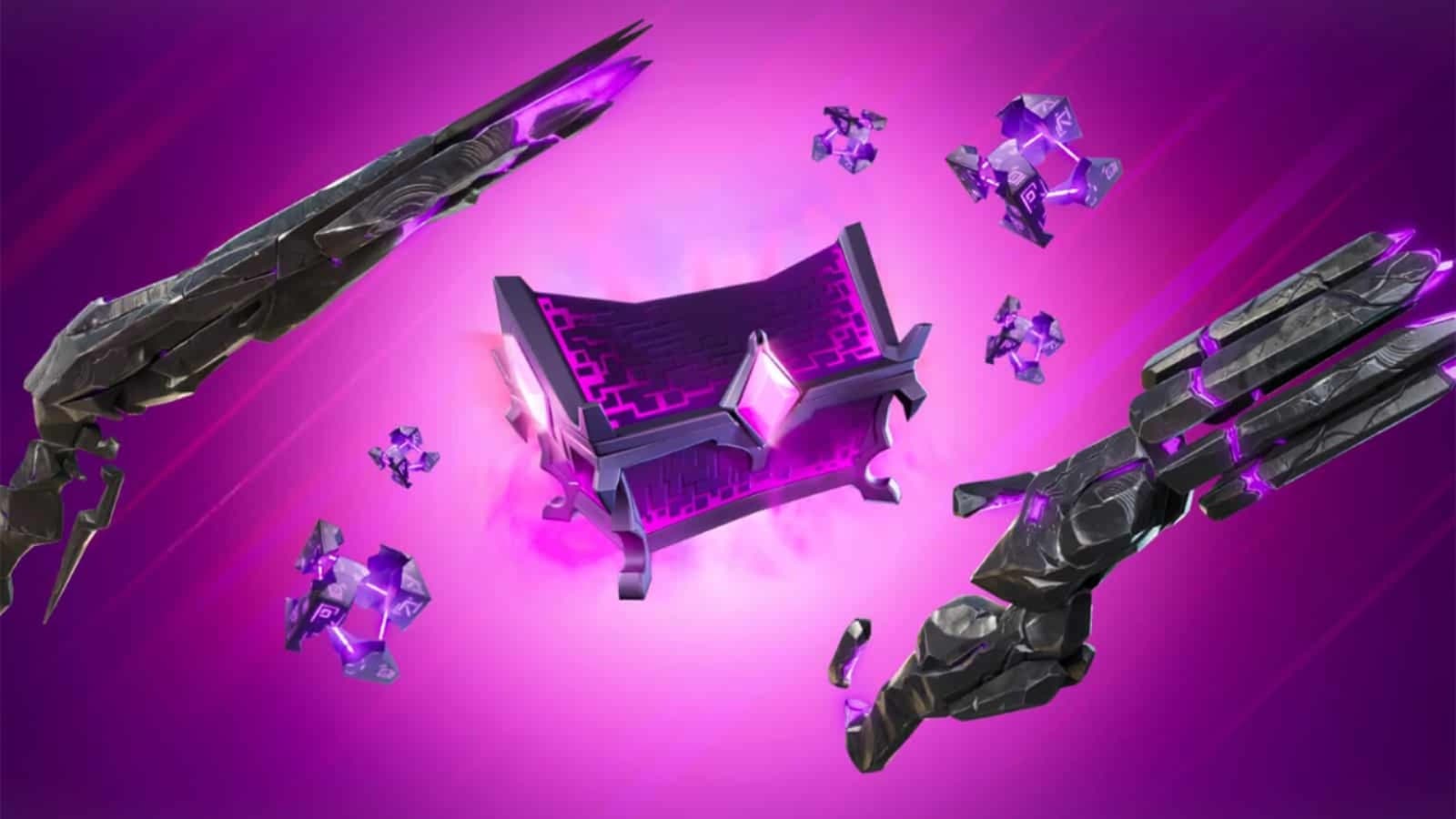 A Tier Weapons
Sideways Minigun
Automatic Sniper Rifle
Pump Shotgun
Rapid Fire SMG
Burst Assault Rifle
Assault Rifle
B Tier Weapons
Submachine Gun
Lever Action Shotgun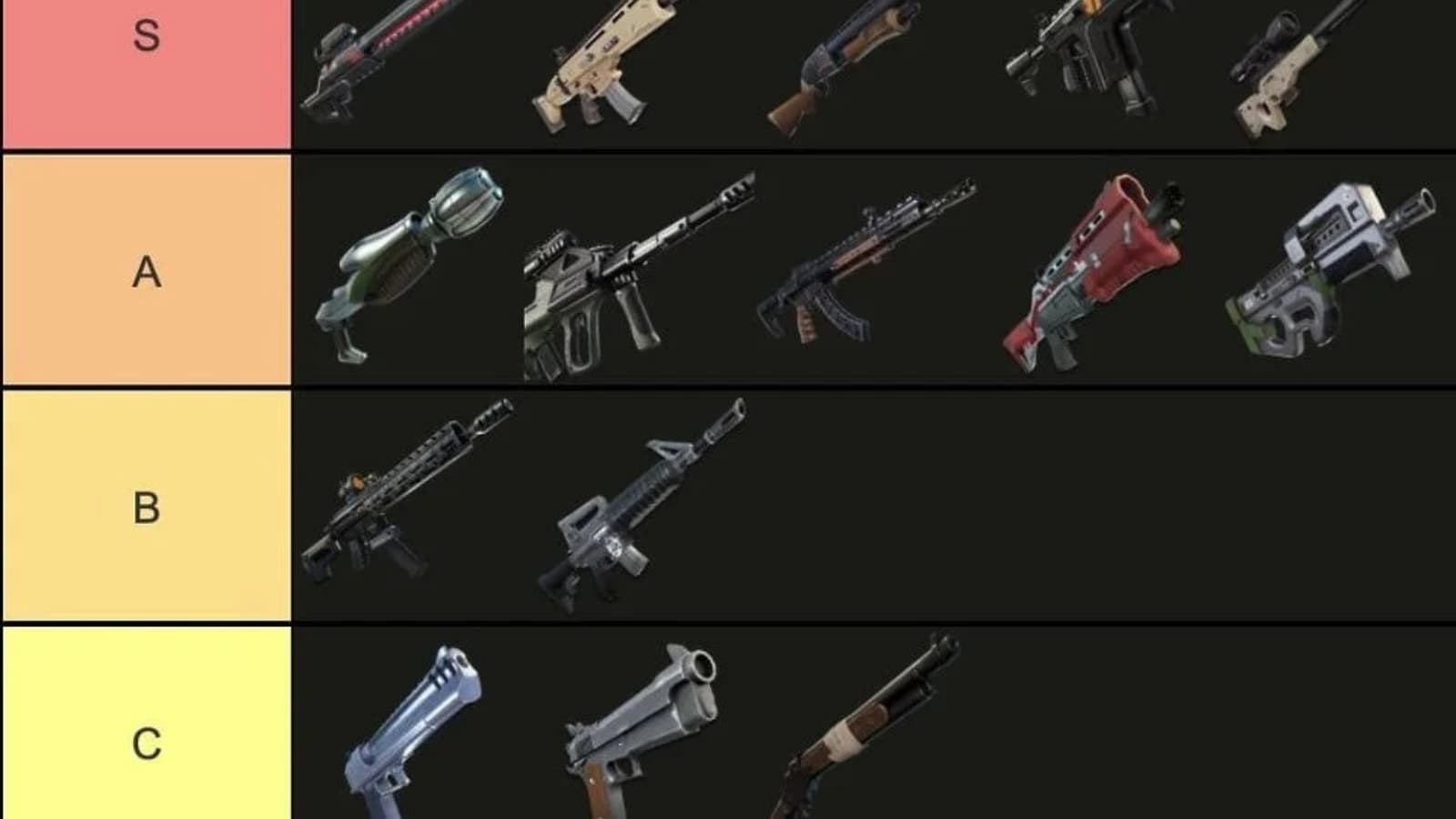 C Tier Weapons
Charge Shotgun
Recon Scanner
D Tier Weapons
To conclude, the best possible weapon players can find in season 8 is the new Sideways Minigun that is perfect for dealing with multiple enemies and dealing extra damage when it's close to overheating. It has an infinite magazine size, as well as 168 DPS. Its reload time is around 4 seconds, giving an advantage to the player as well. On the other hand, the Pistol is the worst weapon players can come to terms with and should be avoided unless you are forced to and have no other choice.
---
Also Read: Red vs Blue, Creative Challenges and Crossover Events: Fortnite