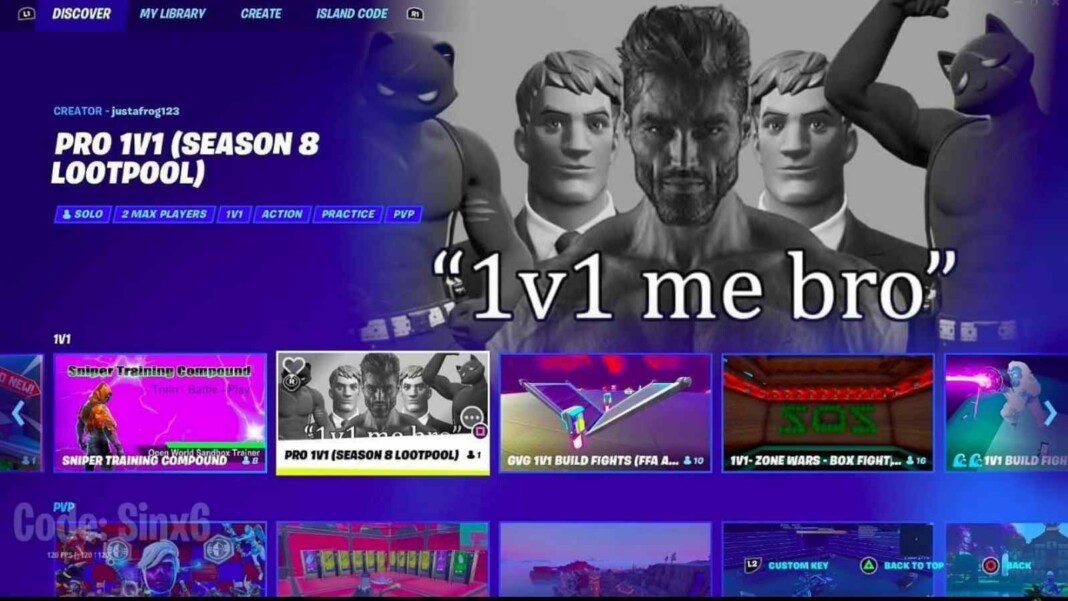 Fortnite Creative mode becomes meme zone: Fortnite is known for its game-breaking bugs and hilarious ones. But sneaking past the security to give a good laugh to a large audience is unfathomable. However, the exact same thing has taken place in Fortnite Creative game mode after the homepages of various maps are taken over by popular memes.
Twitter has gone berserk over the recent happening that is taking place and players cannot imagine how it was possible for such an event to take place. The article talks about the recent game-breaking trolling zone that Fortnite creative mode has become with memes.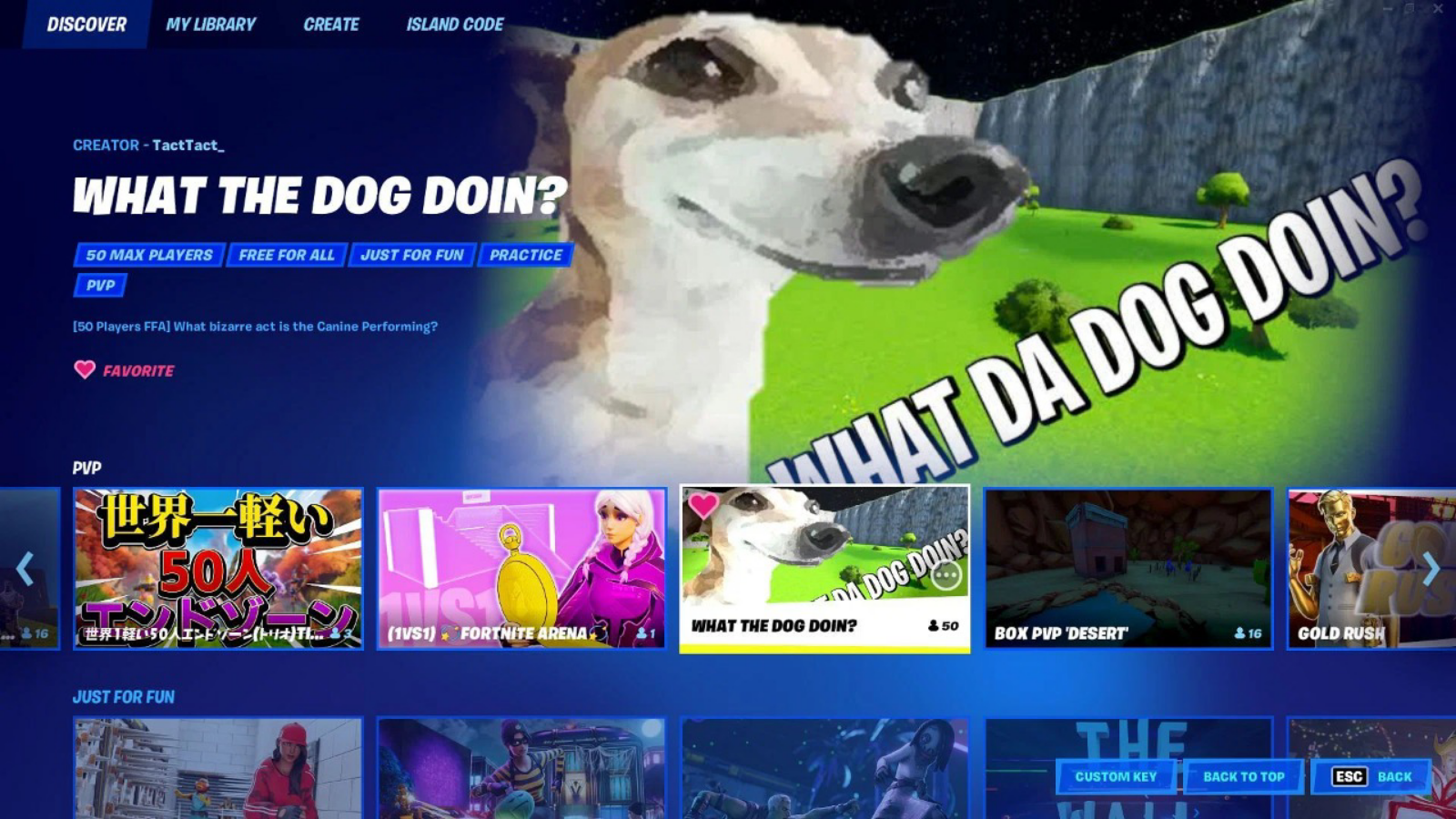 Related: Red vs Blue, Creative Challenges and Crossover Events: Fortnite
Trolls take over as Fortnite Creative mode becomes meme zone
Fortnite comes across regular bugs and oftentimes, trolls that are tolerable. But this time it has gotten worse, although in a non-threatening way, surrounded with top-tier memes on Creative's cover page. It all started when Giga Chad was featured on a game mode cover page.
The event has only taken a turn to get worse from here in a hilarious way. While the string of random images showing up in the game is bizarre, but it's happening for an unknown reason, players are having a pretty great time having a lighter air today on the battlefield.
"One of the currently featured Creative maps in the discovery tab is "If you're seeing this, there's a problem". The map is trying to prove a point that the Discovery tab is broken, as the map itself is just a single coin on an empty island." iFireMonkey wrote on Twitter.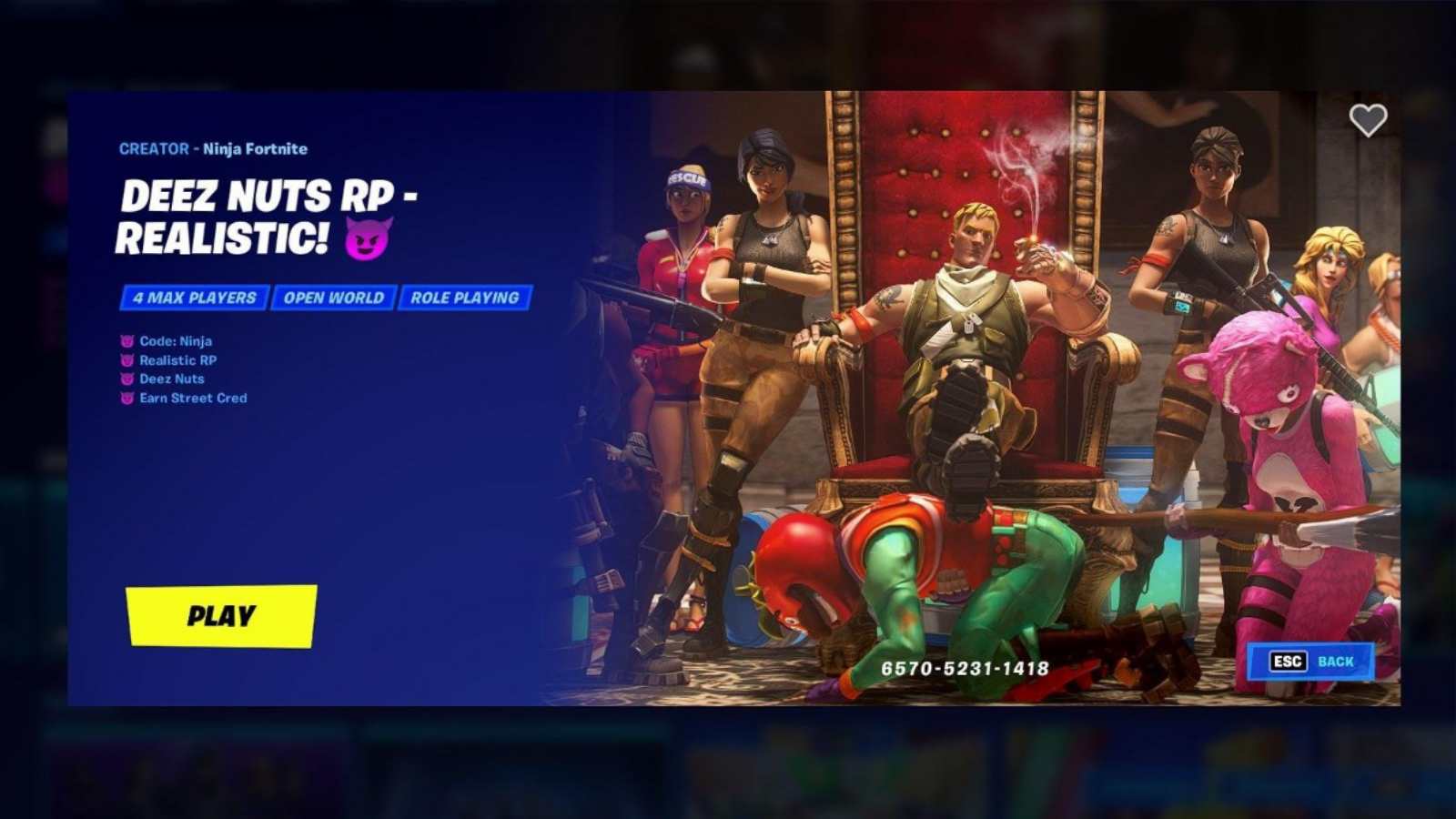 "There are a lot of issues with the Discovery tab right now such as stolen maps, meme maps, and whatever this is. It's honestly an interesting sight to behold lmao", he added. The only thing they added was a team setting and inventory device. While the event is still going on due to unknown reasons, there is not much to be afraid of.
---
Also Read: Fortnite Upcoming Leaks, New Story Details, and More