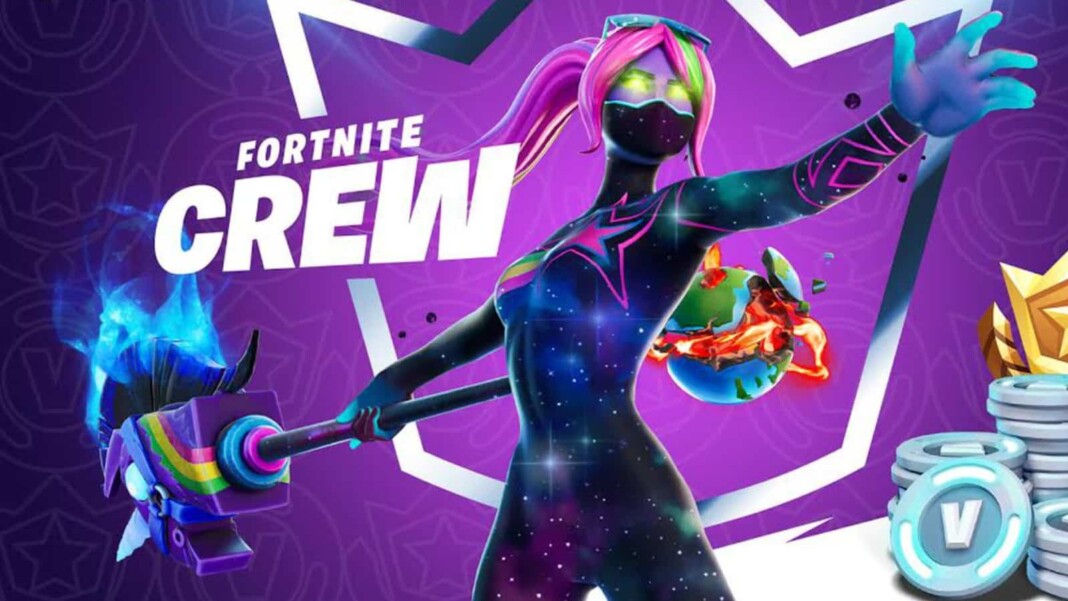 Fortnite Crew Pack 2021 for September to November: Fortnite Crew Pack has been a massive hit among Fortnite players since they provide a large number of cosmetics at a reasonable rate. These packs are made available from time to time for players to get their hands on. Similarly, the Crew Pack for September to Movember had also come live, and offers unique cosmetic ranges and skins to players who will buy the subscription. The article talks about the current Fortnite Crew Pack of 2021, from months September to November, and what it has on hold for the players.
Related: Fortnite Season 7 Chapter 2: Upcoming Leaks, New Story Details, and More
Fortnite Crew Pack 2021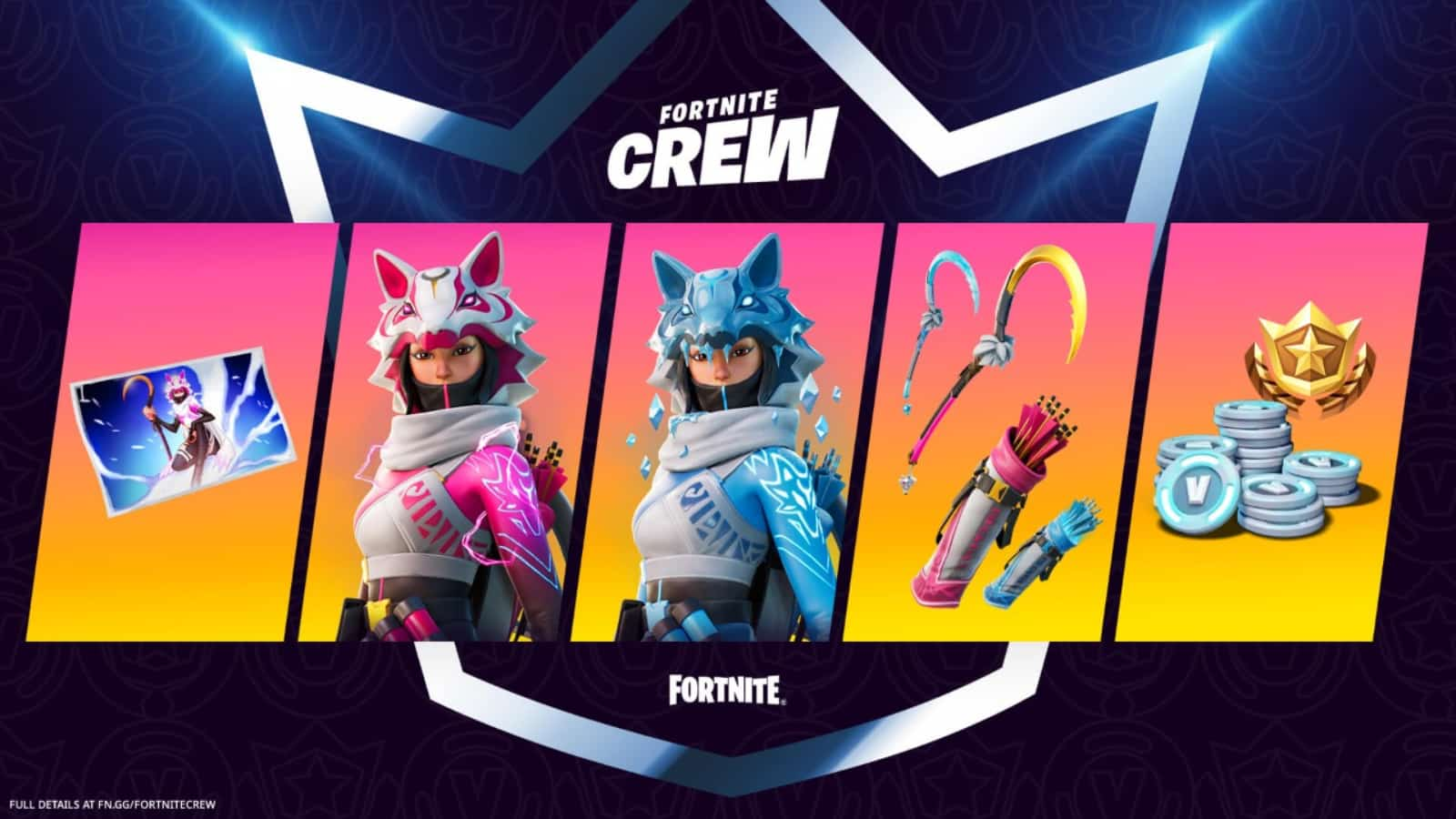 Fortnite has always been quite generous while adding cool new skins, cosmetics, and in-game items with every update. Epic Games had introduced the Fortnite Crew Subscription service during Chapter 2 Season 5. By paying $11.99 USD a month players would receive an exclusive skin set, 1,000 V-Bucks, and instant access to the current season's Battle Pass, and access to the Battle Pass is where the real value lies. Instead of spending 950 V-Bucks, players can spend $11.99 for the Battle Pass, 1,000 more V-Bucks, and everything else included in the pack.
Fortnite gamers have already received the 'Burning Wolf' skin if they are part of the Fortnite Crew, while 'Chaos Origin' will arrive in October and 'Sierra' will drop in November.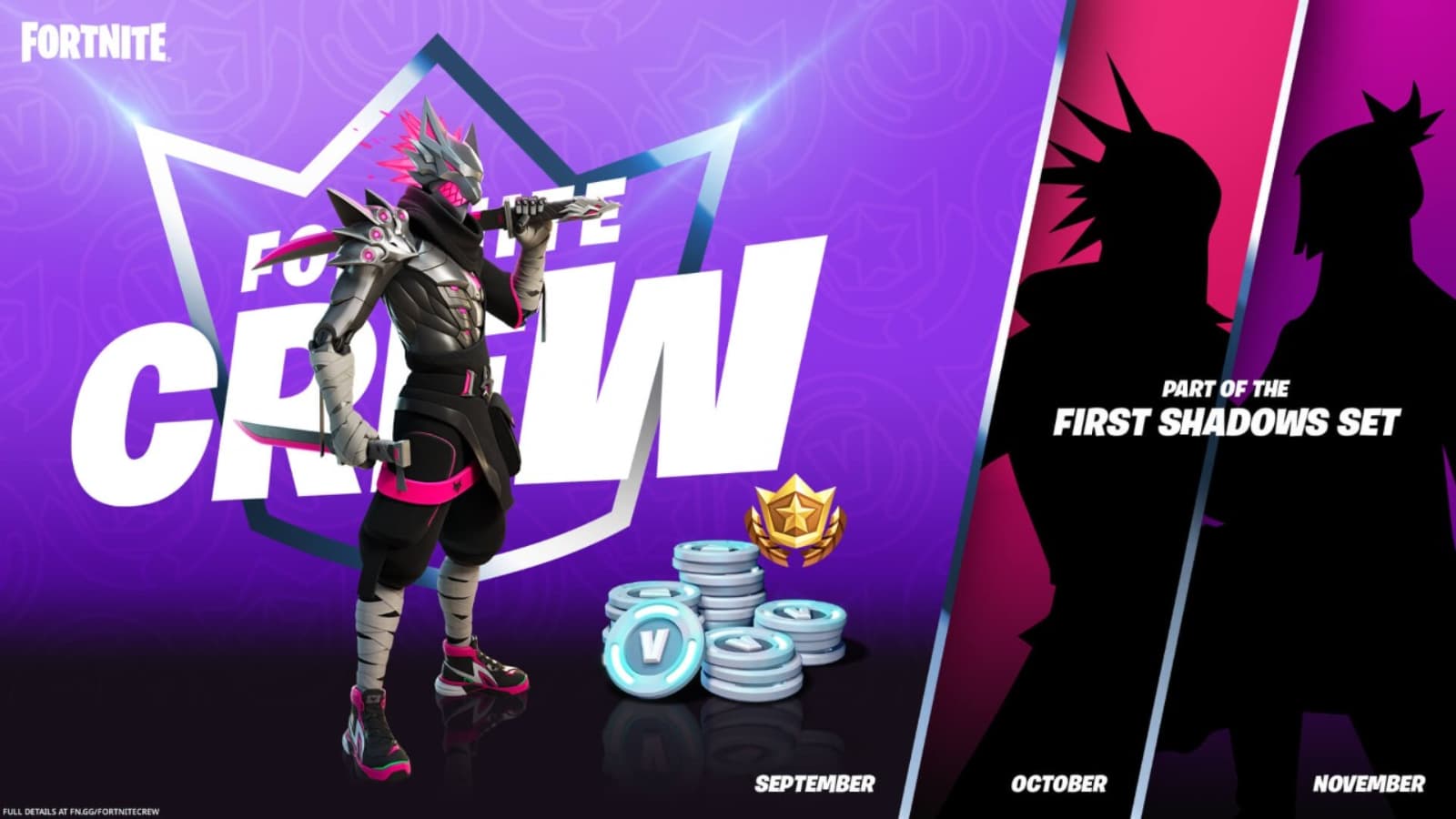 Fortnite has also recently dropped a tweet informing the bonus styles being added to the First shadows set for the Fortnite Crew members. Fortnite First Shadows might be the latest addition to the game to improve and widen the storyline. These three characters might have been united by Midas, and are comprised of the Burning Wolf, Chaos Origins, and Sierra with each skin arriving consecutively.
---
Also Read: Fortnite Crew Pack April 2021: New Cat-Like Alli Skin and More