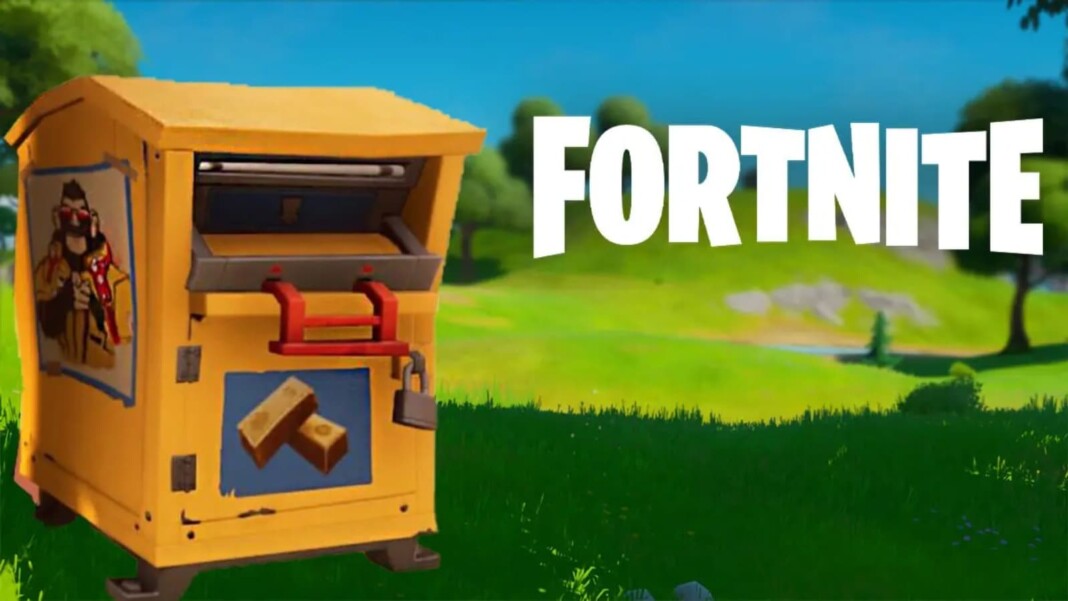 Fortnite Donation Board Locations have become increasingly important to some players who want to unvault specific items in Fortnite season 8. The donation box for War effort had already started around a week ago and there are several locations to donate for this cause with gold bars. Fortnite War Effort Donation boxes have been allocated in several locations for players to spend their gold bars for Space Chimp J.B. Chimpanski. The article lists all the Fortnite Donation Board Locations and details on how to spend your gold bars on charity from the war effect at select funding stations in new season 8.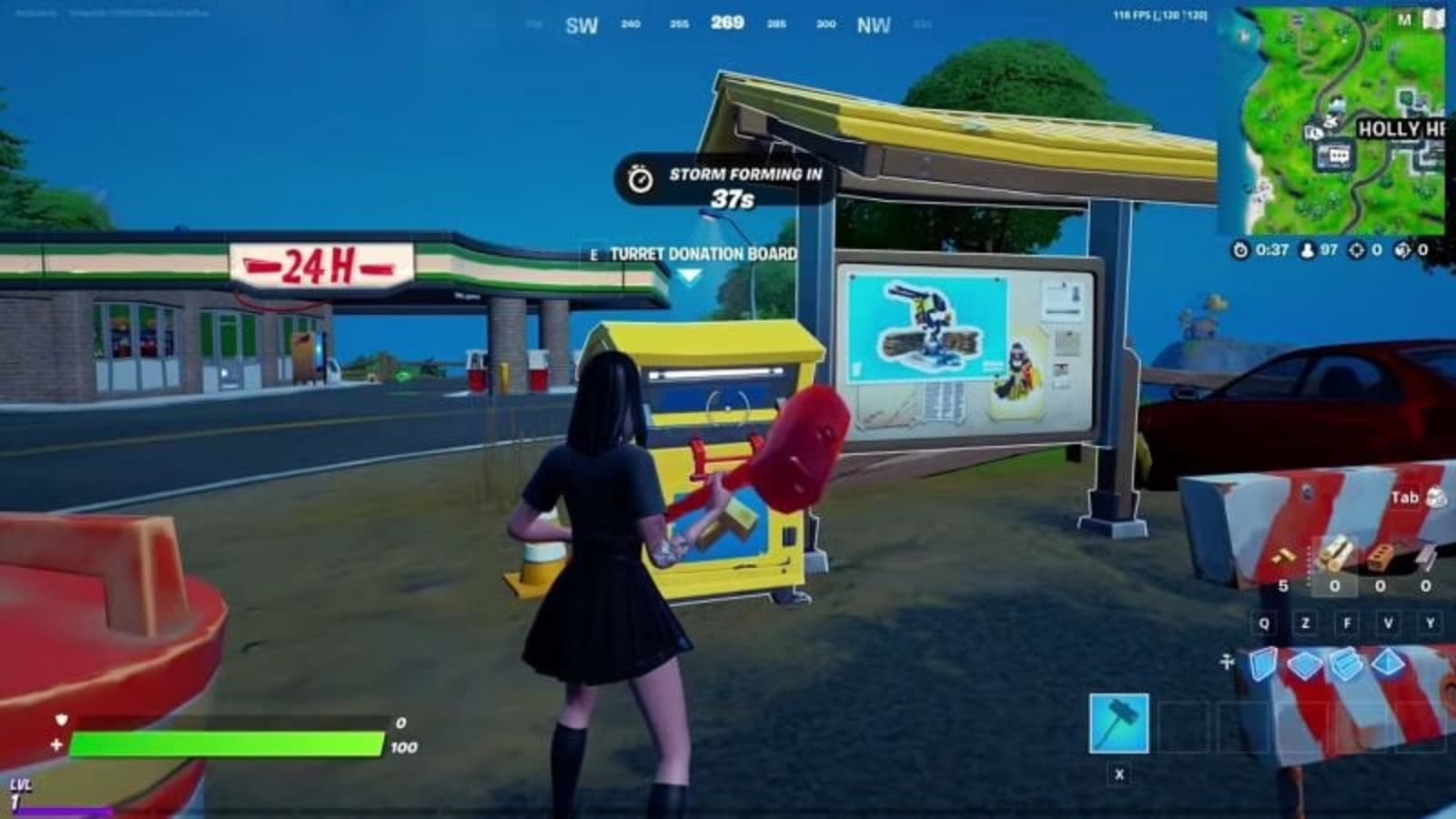 Related: Fortnite Season 7 Chapter 2: Upcoming Leaks, New Story Details, and More
Fortnite Donation Board Locations
With the release of the Fortnite Chapter 2 Season 8 trailer, players have seen a massive change in the storyline, shifting from Aliens to Cubes. New quests have arrived as well as new NPCs. One of the new NPCs in Fortnite Season 8, J.B. Chimpanski, has some interesting quests for players, including making donations to the War Effort. There are certain places to donate to the cause.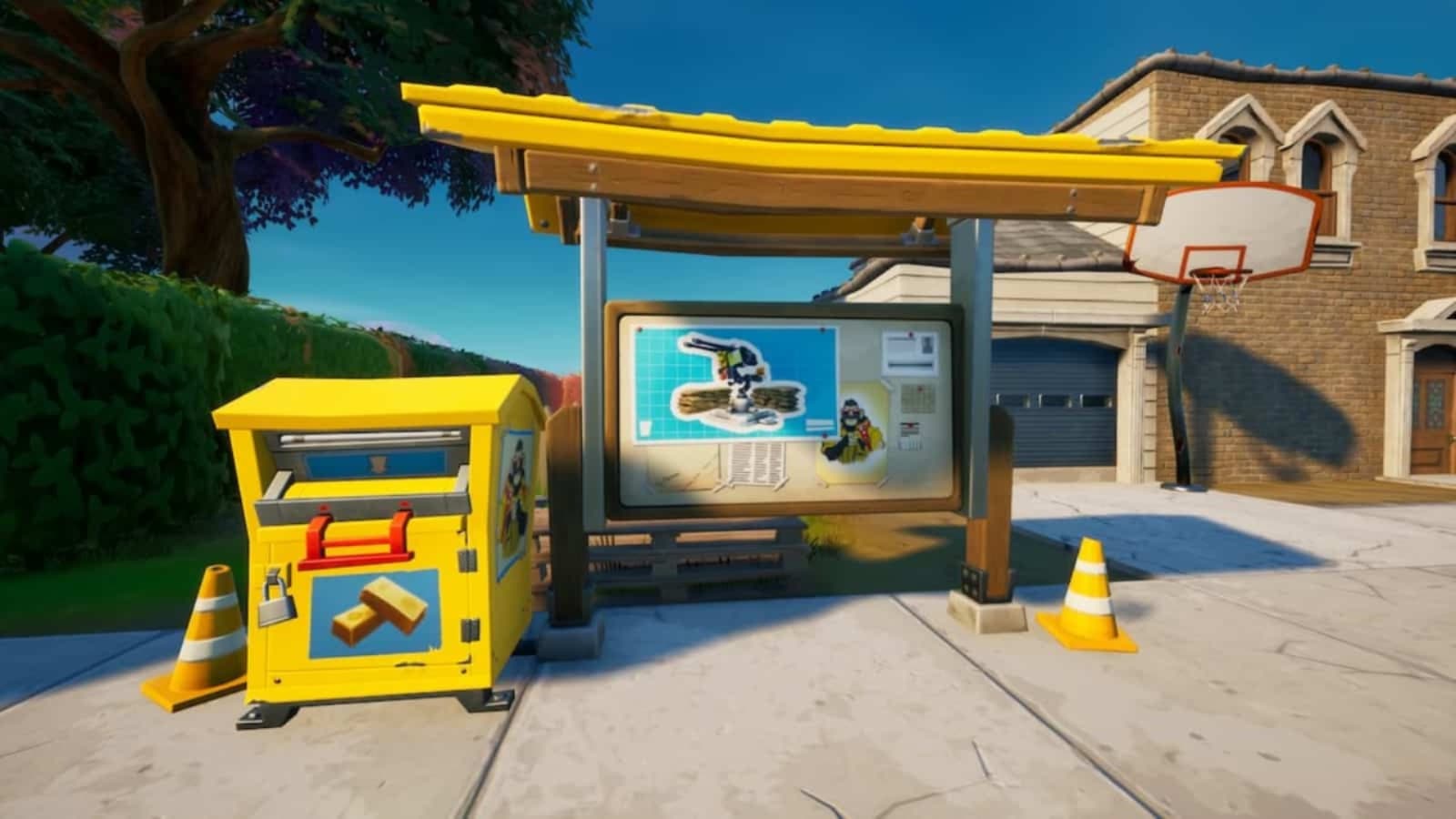 Players can find these donation boards located all over the map but they are mostly found near POIs like Believer Beach or Retail Row. To participate in the vote and help place a turret on the island, you need to donate 50 gold bars. Currently, there are 12 Donation Boards scattered around the map. They are located in the following places:
North of Pleasant Park
Believers Beach
Craggy Cliffs
Steamy Stacks
Dirty Docks
Sludgy Swamp
Holly Hedges
Retails Row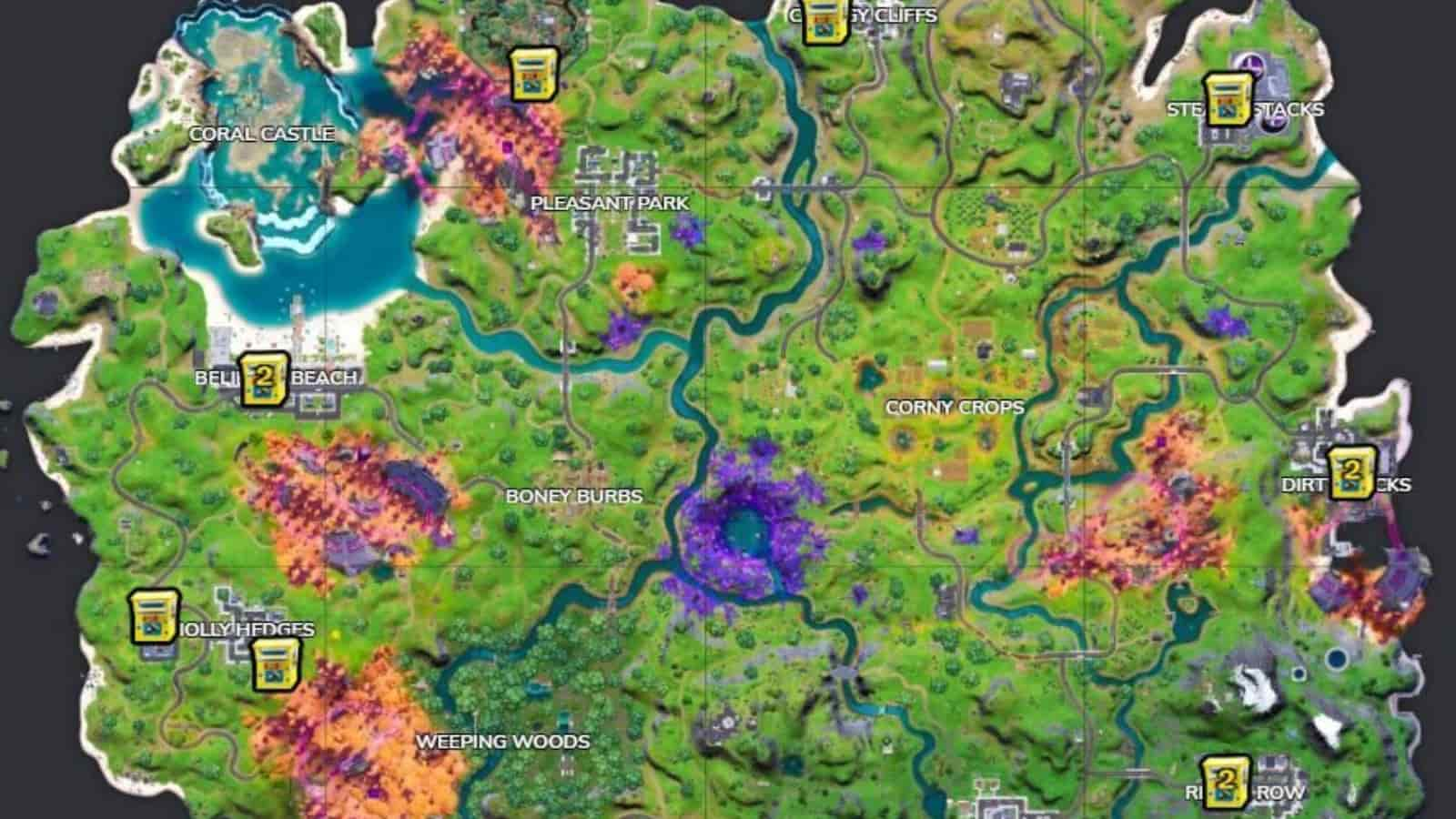 Once you get to one of these, you'll have the chance to decide which weapon makes its way to Fortnite Island. Players must give Gold Bars to any contribution box to complete J. B. Chimpanski's mission. In Holly Hedges, in front of a white home with a basketball hoop, is the simplest contribution box to spot. All players need to do is interact with the contribution box and give a modest quantity of Gold Bars to the battle effort. Later on, it'll be up to the community to help decide which new weapons to develop, which ones to unvault, and more." said EPIC via Playstation.
---
Also Read: Red vs Blue, Creative Challenges and Crossover Events: Fortnite Season 6