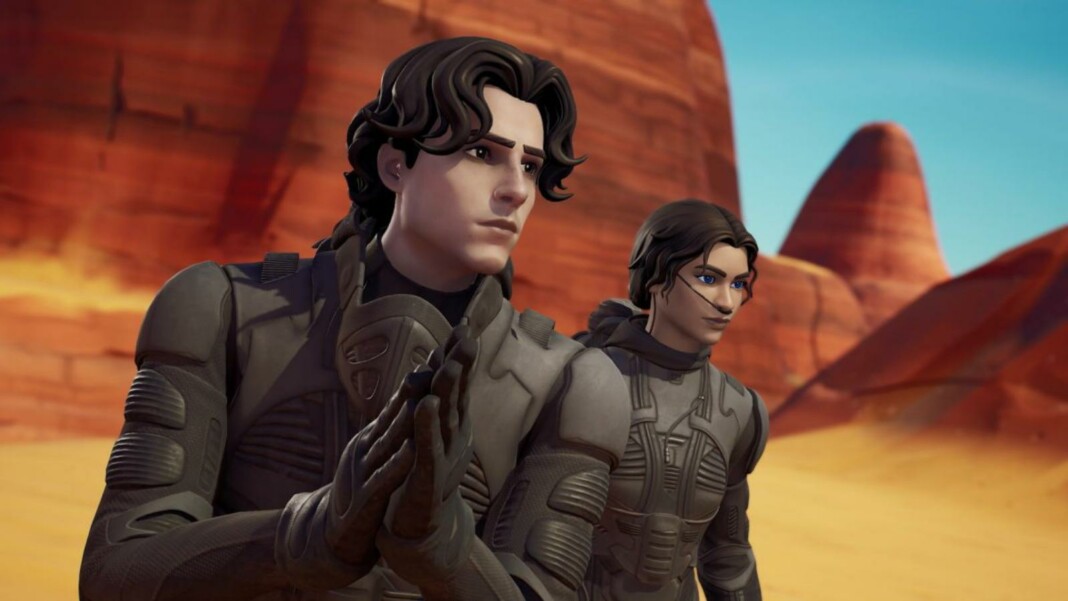 Fortnite Dune Skins: The new collaboration of Dune with Fortnite has brought some new skins to the game along with some other items. Developers of the game have added a few skins and cosmetic items in Fortnite Season 8 from the film Dune, and players can now play as Timothée Chalamet and Zendaya in the Battle Royale. This includes a new set of DUNE cosmetics in-game, including Paul Atreides and Chani skins, the Ornithopter glider, and the Twin blades. Denis Villeneuve's Dune movie is to take over Fortnite soon enough and the article shares details about the Fortnite Dune collaboration, the skins it has brought to the game, and their price.
Related – Fortnite Safe Locations: How to find and open Safes in Fortnite?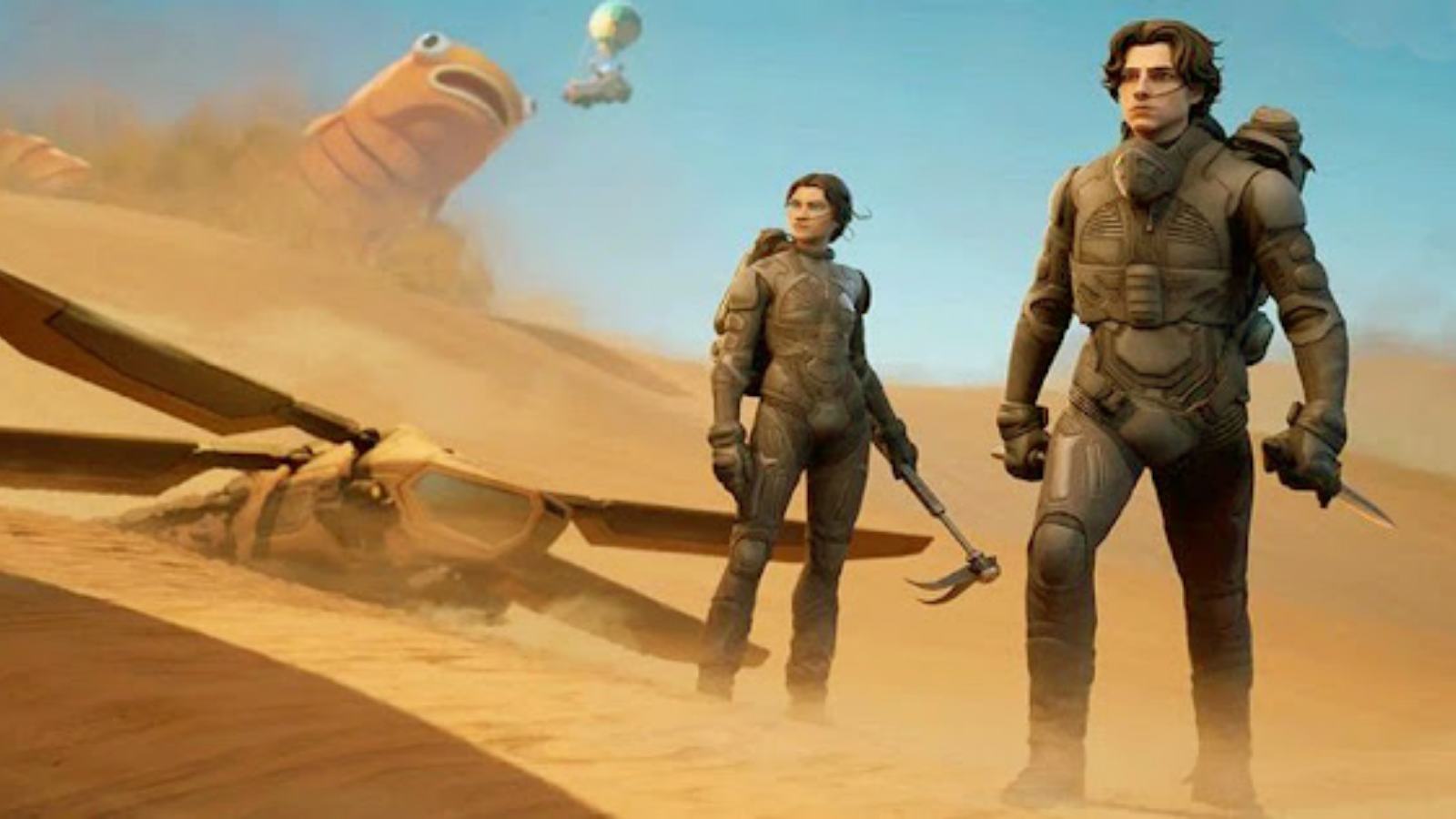 Fortnite Dune Skins
The announcement of the Dune crossover event was accompanied by a trailer featuring Chalamet and Zendaya as well as previews of several different cosmetics in-game. The cosmetics available consist of things like outfits, back bling, pickaxes, a glider, and a unique emote. This new crossover of Fortnite and widely known movie Dune had been revealed recently by Donald Mustard after having leaked by popular data miners via Twitter.
Epic Games announced on Tuesday that the characters Paul Atreides (Timothée Chalamet) and Chani (Zendaya) from the movie would become available for purchase in Item Shop. There are 2 bundles, the Dune Bundle containing the two outfits, loading screen, and Fremkits. The Dune Gear Bundle contains the rest of the items.
Here's are all the Dune Fortnite cosmetics:
Paul Atreides Outfit
Chani Outfit
Twinblades pickaxe
Maker Hooks pickaxe
Sand Walk emote
Fremkits for both characters
Ornithopter attack ship
Sandworm loading screen
Players can get the Paul Atreides and Chani outfits for 1,500 V-Bucks each. Players can spend 2,000 V-Bucks on the Dune Bundle if they fancy the rest of the stuff. The Dune Gear Bundle will cost 1,500 V-Bucks. DUNE has received an overwhelming amount of hype from cinemagoers and praise from critics, so it's no surprise Epic has created a line of cosmetics for the film.
---
Also Read – New Weapon In Fortnite Battle Royale Teased In Fortnite Batman Comic