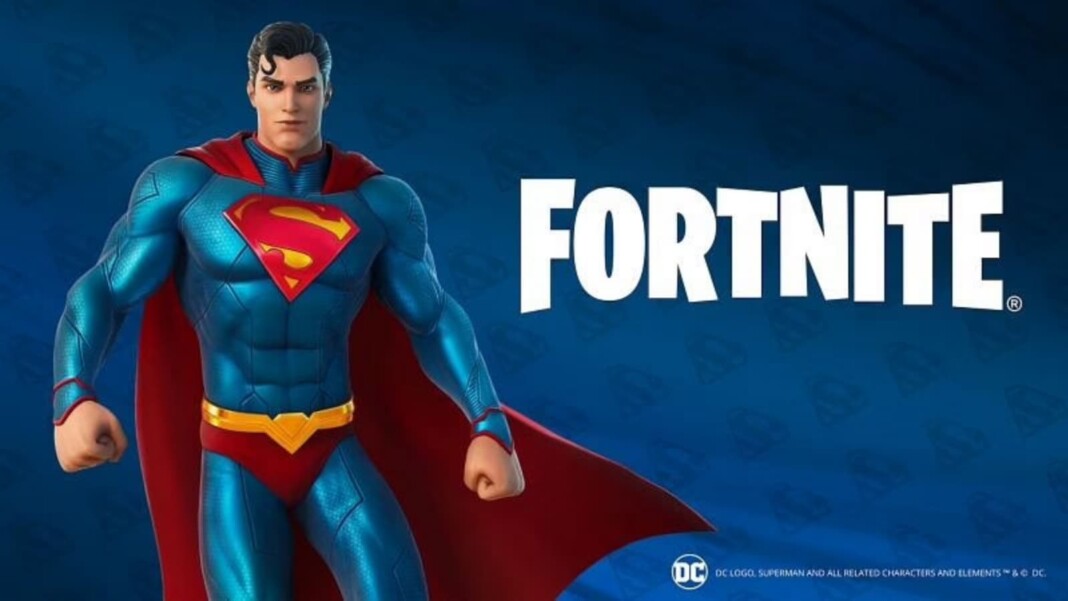 Fortnite Glitch in Season 7 is reportedly turning every skin into Superman, according to several players. Fornite Chapter 2 Season 7 is out on the live servers for a long time now. Players are finding out new leaks and glitches as days go by, in-game. Fortnite Chapter 2 Season 7 is Invasion is experiencing a pretty good glitch.
The game has released a ton of new content that the players can enjoy. With new additions to the game, it is common for players to limit-test the game and find out exploits. The latest Fortnite Season 7 Chicken glitch turns every skin to Superman; not that we are complaining!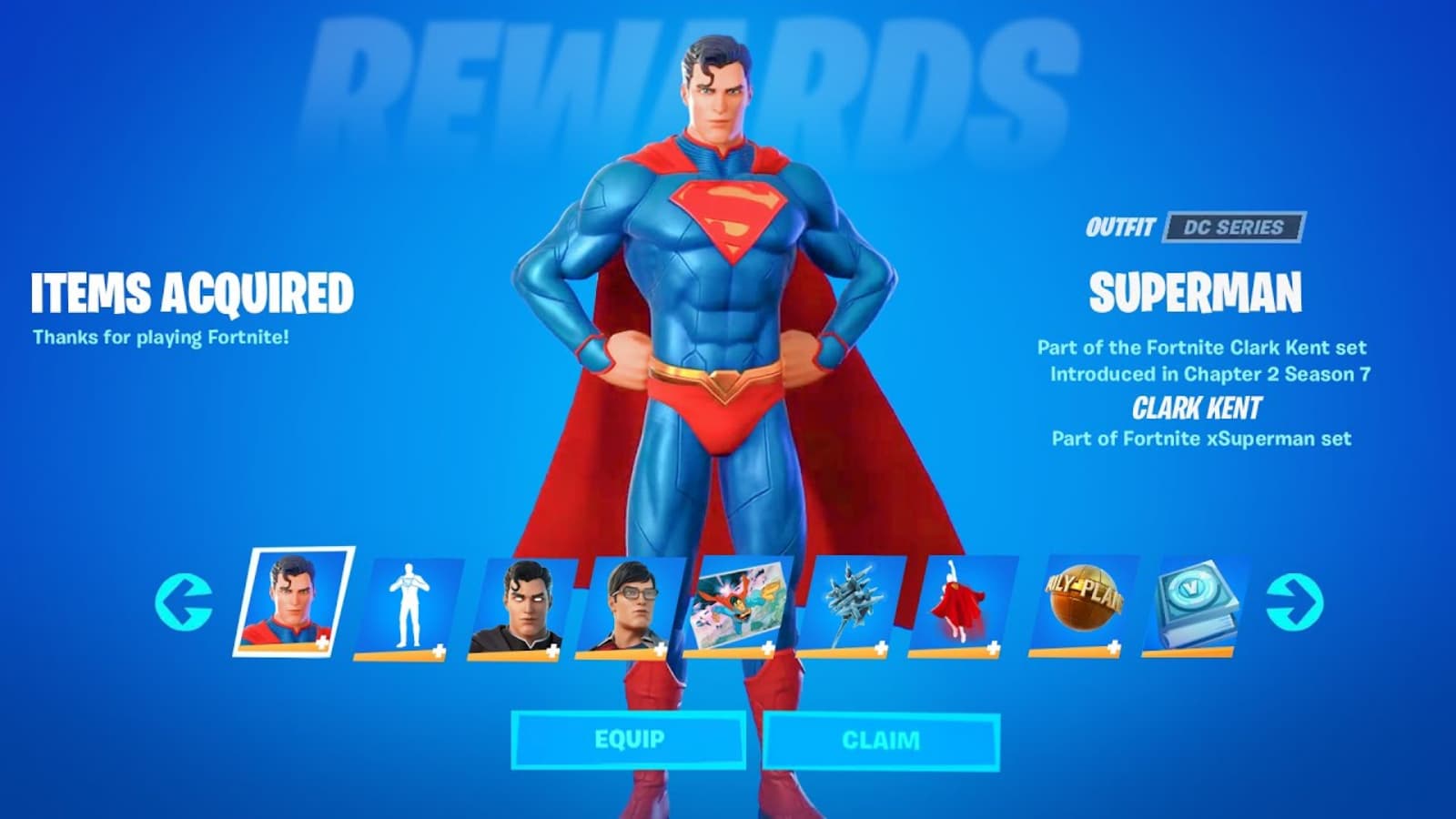 Related: Fortnite Season 7 Introduces Superman and Rick Sanchez Skins
Fortnite Glitch Turns all to Superman Skin
The Fortnite Superman Skin outfit is a part of the Battle Pass, and players will need to purchase the Fortnite Battle Pass to unlock Superman. However, for other Superman rewards, including the Shadow Superman skin, the emote, back bling, and pickaxe, players will need to unlock the quests. However, currently, players can experience it for free as well through just a glitch.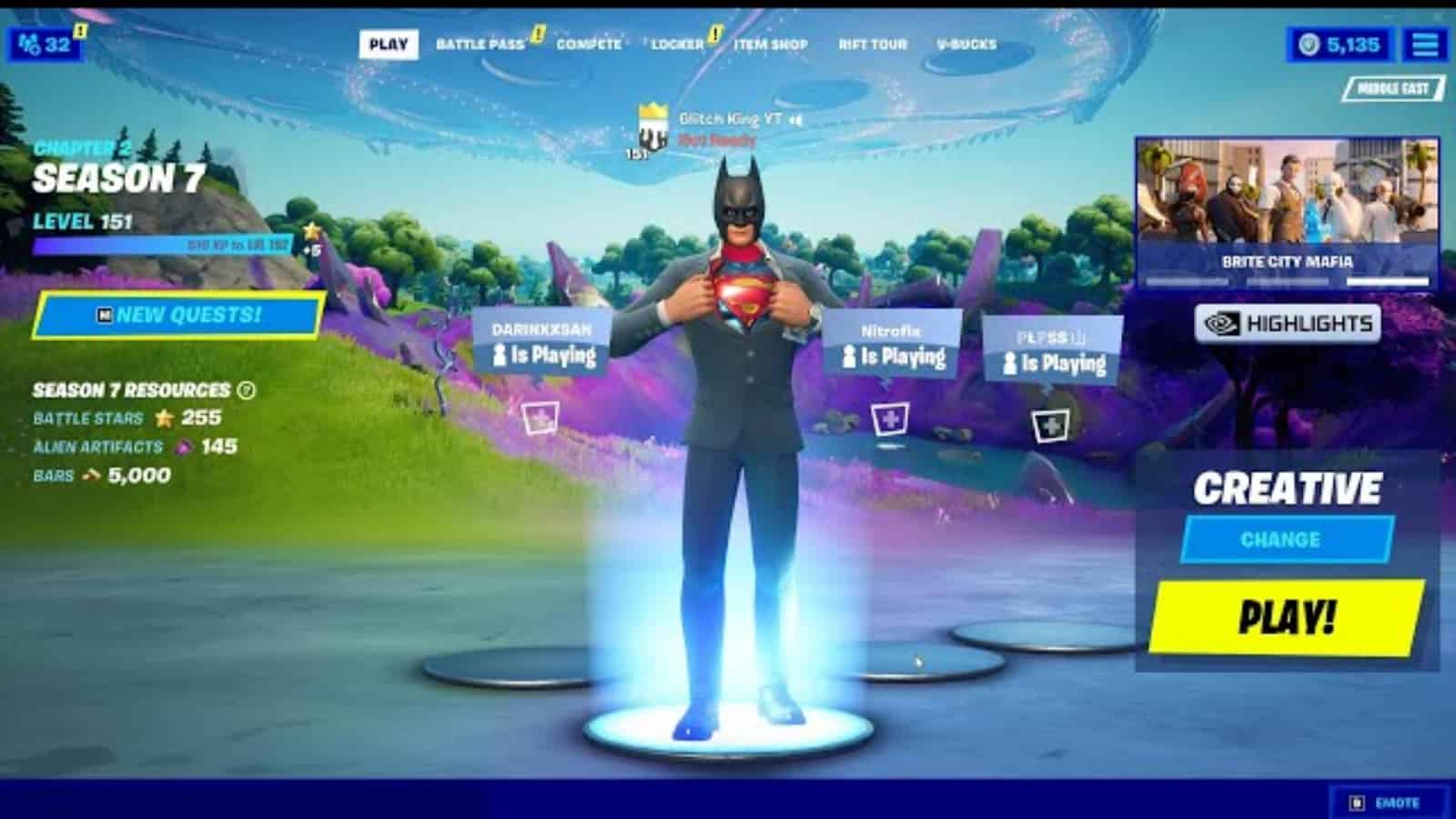 Epic Games had previously released teasers that hinted at Superman's arrival in the battle royale, and now the man of steel has been added as part of another DC crossover, much like the previous one with Batman skins. A large number of staple characters from the DC universe have made it into the game including Batman, The Flash, and Aquaman. Not to mention, Marvel has built an impressive roster including Iron Man, Captain America, Thor, and many more.
Several players have attempted the bug successfully to experience the Superman skin for free as well. When the player enters the map, they must make his party public. Once that is done, the players must attend the friend's party. Players will encounter an error message displayed at the top of the screen. For the error to work, players must join the party and switch to the Superman skin before the error message is displayed. After that, players must use Superman's built-in emote.
Players will find that the character has been changed to Superman. This bug works with any skin that has a unique built-in emote. Although enjoyable, it might get fixed soon enough.
Also Read: Top 5 Best Fortnite Legendary Skins from May 2021