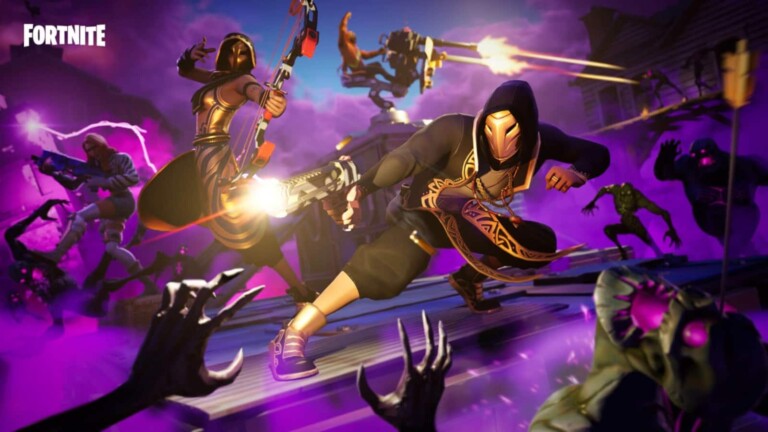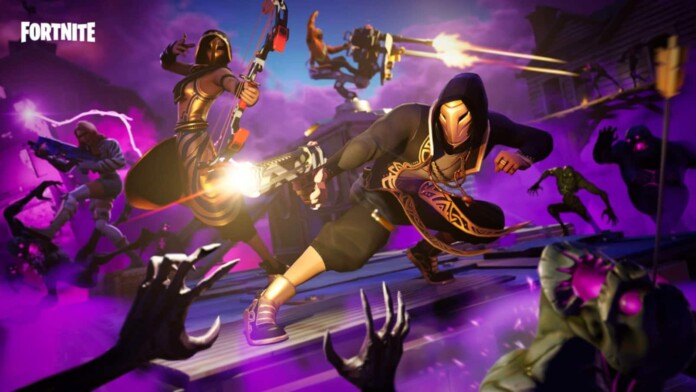 Fortnite Horde Rush LTM has returned in the game, but with a totally new look from what it was before. It offers several rewards and is pushing players even more into completing the LTM challenges of the recent event in the game. There are some exclusive Horde Rush rewards to unlock too, which you get by completing certain in-game objectives. The article details all the Fortnite Horde Rush LTM challenges, how to complete them to earn free rewards.
Related: Fortnite Season 7 Chapter 2: Upcoming Leaks, New Story Details, and More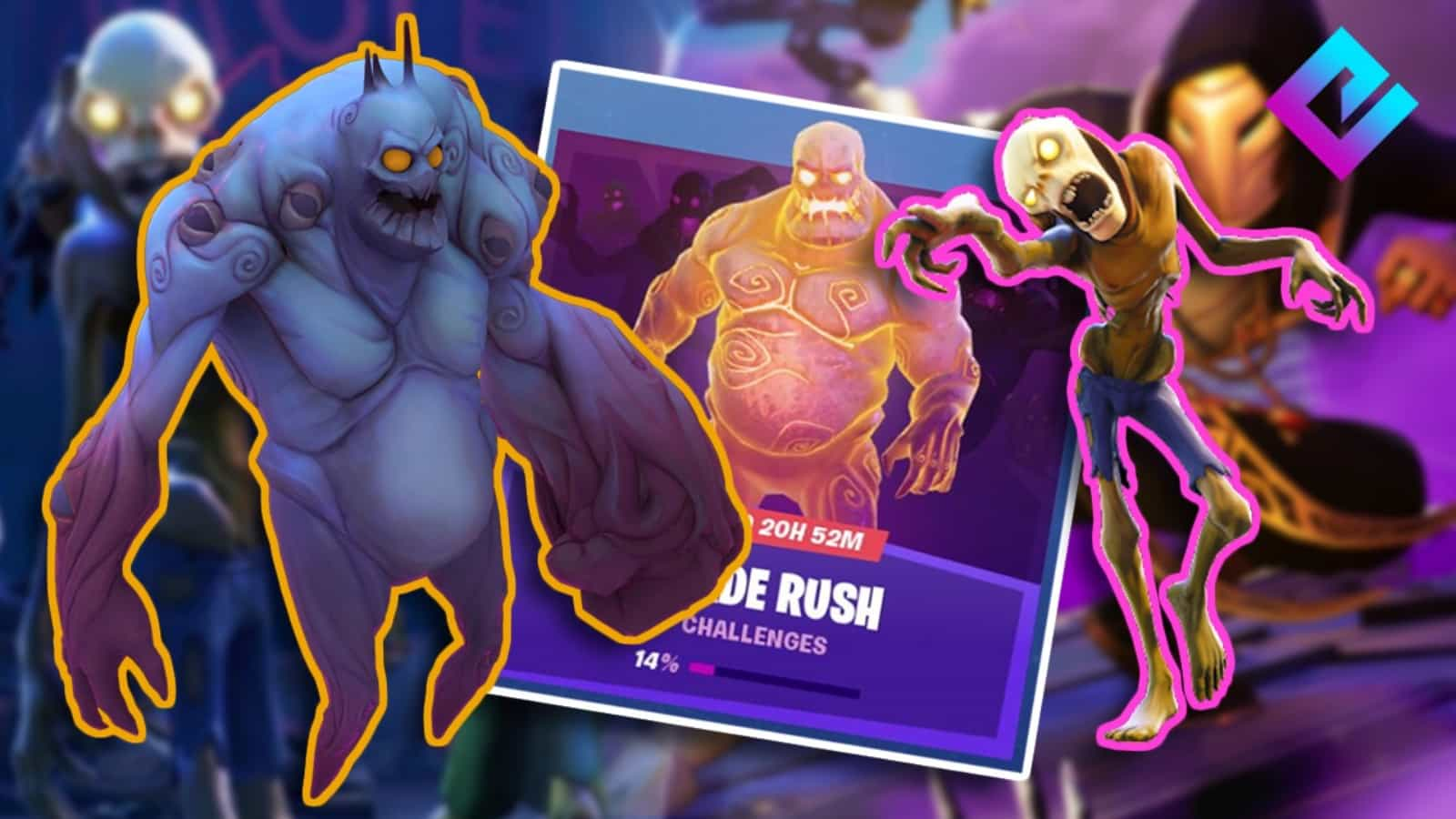 Fortnite Horde Rush LTM
The Fortnite Horde Rush LTM in Fortnitemares 2021 is a limited-time mode that has been specially suited to meet the needs of players for Fortnitemares, the Halloween-themed Fortnite event. The grand event of Fortnitemares 2021 celebrations has already begun on October 5, 2021, and will run until November 1, 2021, lasting almost a whole month for players to grab some new stuff like skins. The Fortnitemares 2021 festivities like Fortnite Horde Rush LTM will have players complete several questlines, which will unlock various free Halloween-themed rewards, according to the official blog post by Epic Games.
The quests, as well as rewards available in the Horde Rush punchcard, are:
Complete 20 Horde Rush Quests to unlock the Cube Queen Banner Icon
Earn a Team Score of 400,000 in the LTM to unlock the Cuddle Scream Leader Spray
Earn 2,000,000 Combined Team Points in the LTM to unlock the Thinking Juice Back Bling.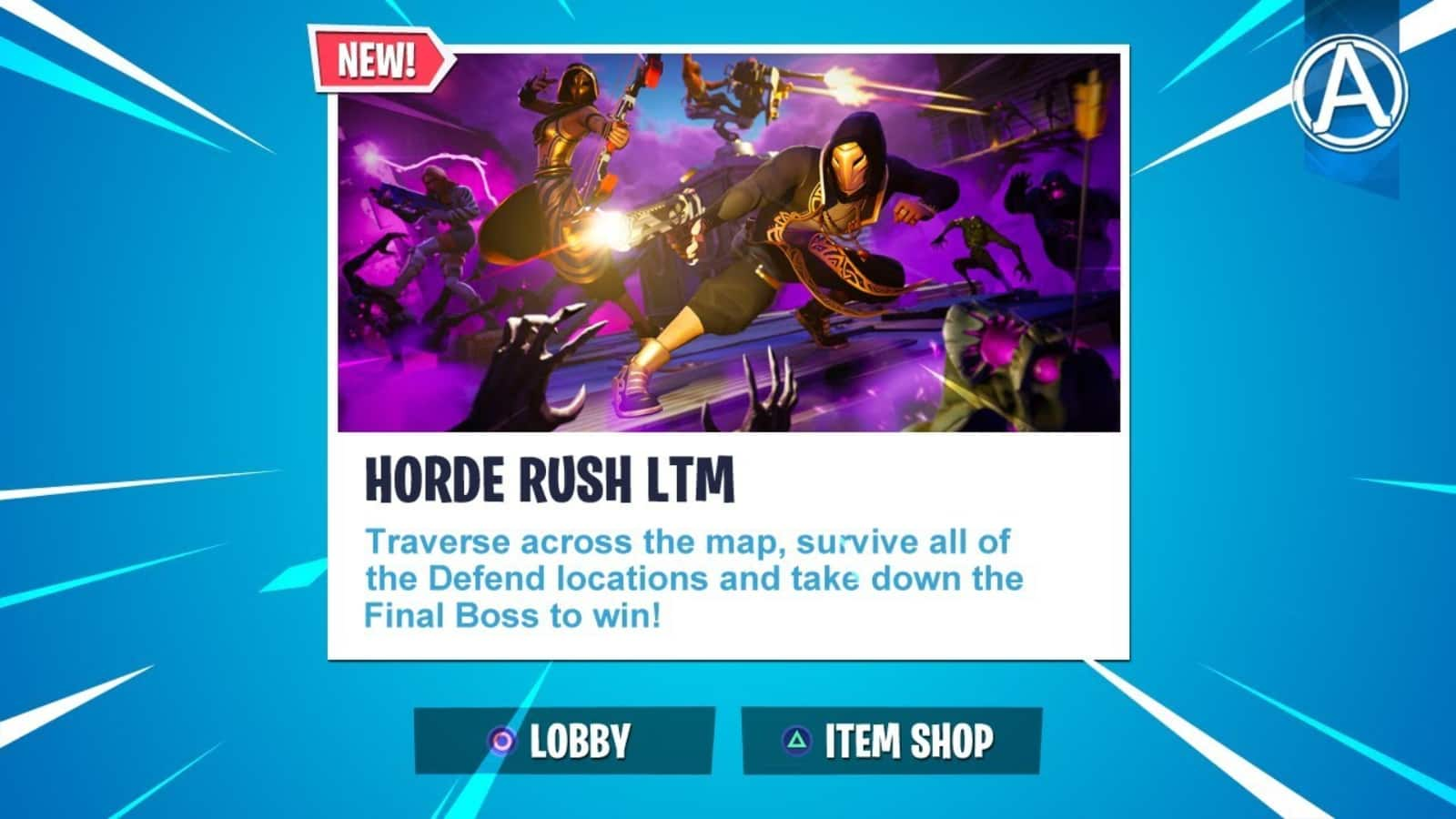 These are the following quests of the Fortnite Horde Rush LTM along with respective rewards for players:
Complete Any 7 Challenges To Unlock The Reward
Eliminate members of the Horde with headshots (500)
Eliminate Poison Fiends or Exploding Brutes from at least 5m away (20)
Collect Score Multipliers (10)
Damage Spawn Obelisks (5,000)
Work together with your squad to eliminate Gold Brutes (5)
Win a match without being eliminated (1)
Players can earn the free rewards only through the completion of Horde Rush tasks and won't be able to purchase them in the item shop, making these items exclusive, unlike some other items made available in the shop.
---