Fortnite Inflate-A-Bull has been added to the game for a challenge along with patch 17.10 in the game. It is a new item for a legendary quest this week because players will have to use an Inflate-A-Bull to complete all of the Fortnite Week 6 quests. The new addition gives players a cow disguise and comes with some great features like resistance to fire and the ability to bounce around the map.
The article shares all details on the new update in Patch 17.10 of Fortnite, the Inflate-A-Bull challenge, its locations, and its uses in the game.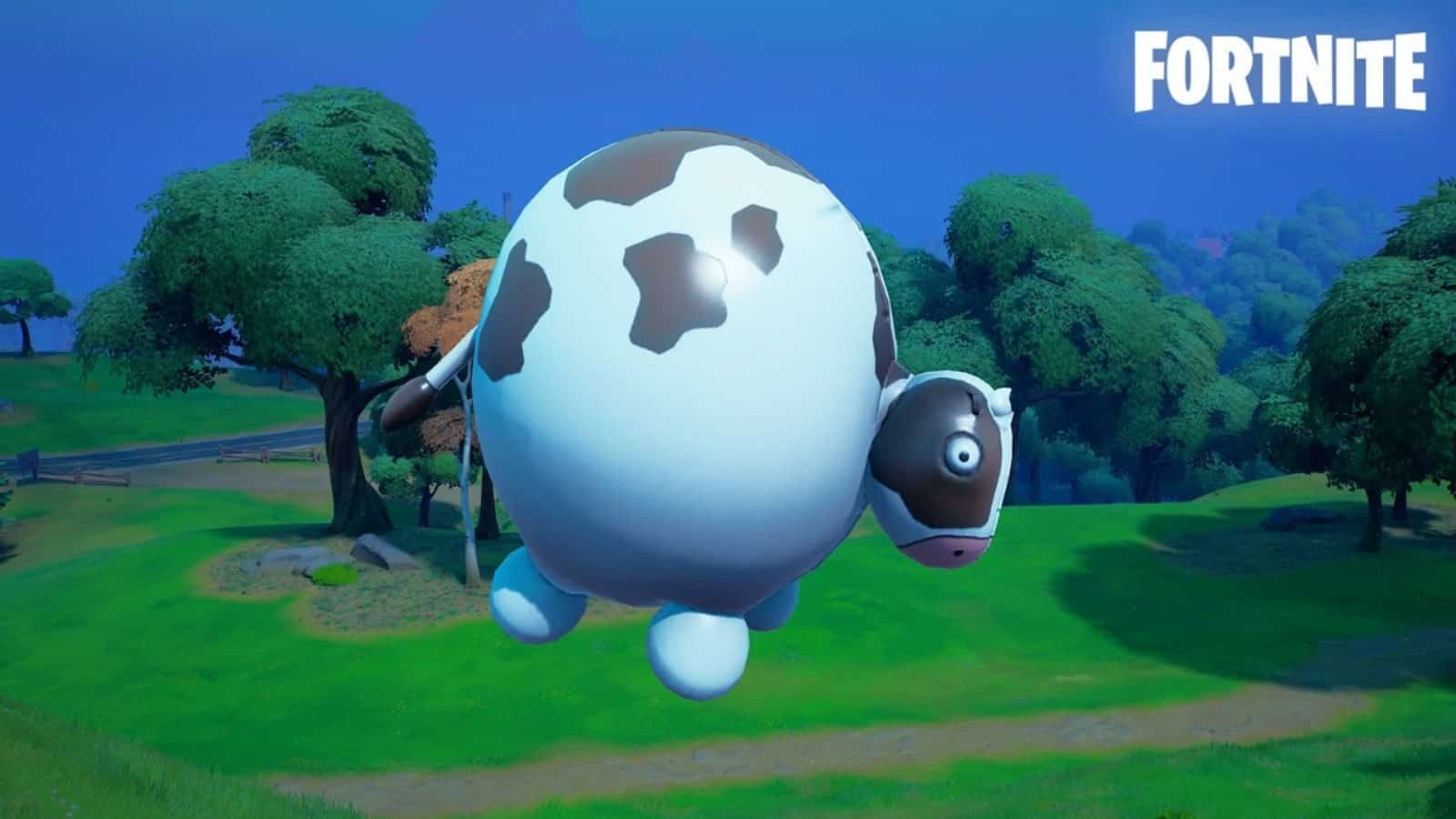 Related: New Skin Update In Fortnite: Kevin Couture
Fortnite Inflate-A-Bull Locations
"A suit that gives you cow-like properties, such as being able to: roll down hills, bounce off cliffs, and be impervious to fire. You know, normal cow stuff." Epic has mentioned about the bull. The Inflate-A-Bull can be found in chests and as floor loot while exploring the island and also by buying.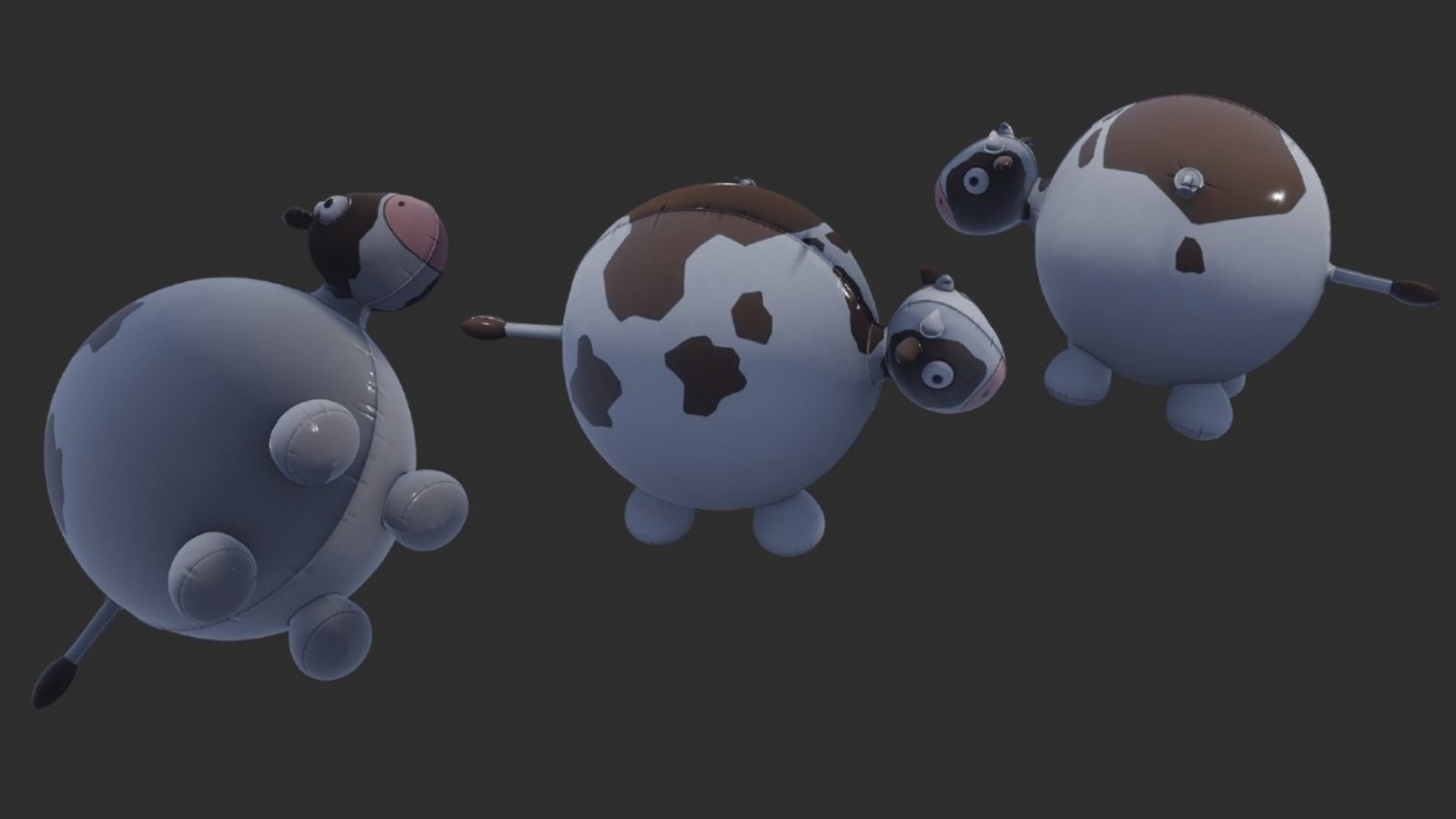 Players can purchase an Inflate-A-Bull in Fortnite from Rick Sanchez, the new NPC from Rick & Morty. Although players should remember he will only have one. Players can find him on the top floor of the main building at the IO Base east of Weeping Woods. He will sell it for 25 Gold Bars, so players should make sure they have got enough beforehand.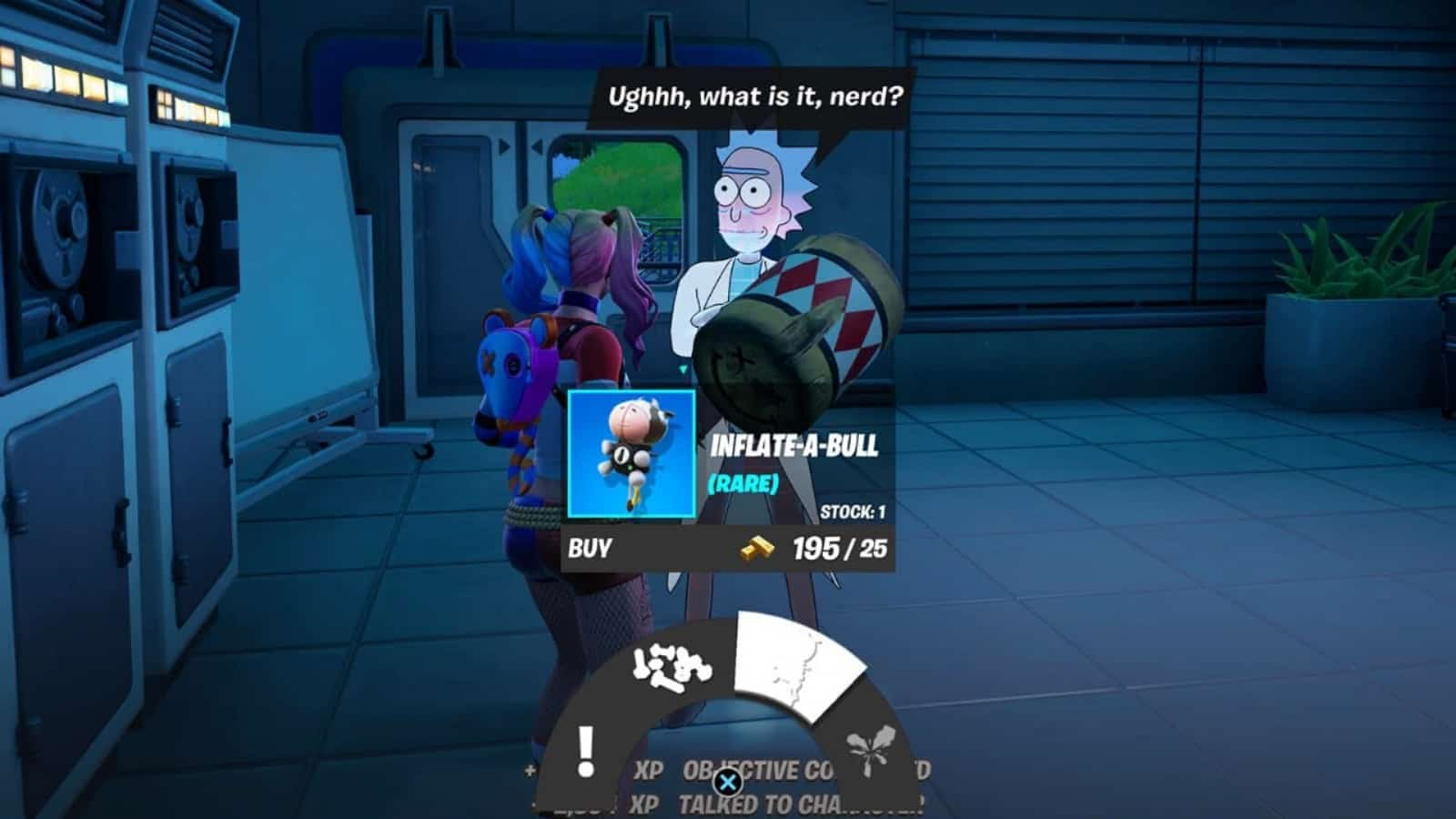 Rick is located where Hunter's Haven used to be, Defiant Dish, which is to the west of Lazy Lake. Walk up with him and part ways with 25 Gold Bars to get started on your use of an Inflate-A-Bull and place cow decoys in farms challenges for Week 6. Once you've equipped an Inflate-A-Bull, you simply need to jump into the air to deploy it. Doing this will give you a directional impulse, and it will also let you roll down hills, bounce off cliffs, and become resistant to fire.
The Inflate-A-Bull can be easily destroyed if gets shot while inflated, but it will protect you from that shot, and it has a self-repairing system that can make it usable again after some time.
---
Also Read: Robo-Ray DLC Pack, BluGlo Injector Back Bling, Free V-Bucks