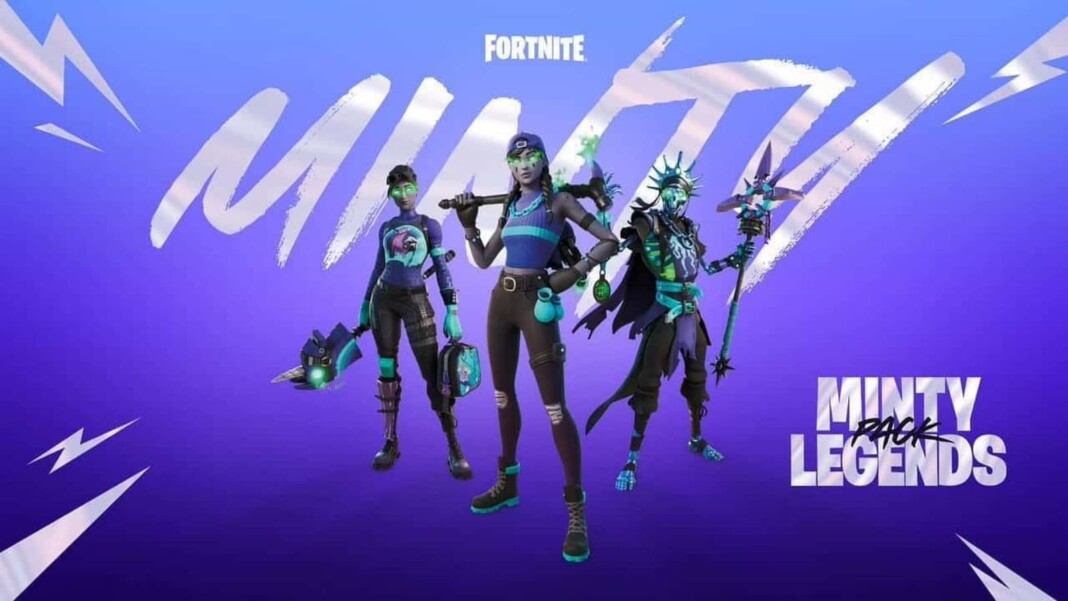 The Fortnite Minty Legends Pack bundle will soon arrive in the item shop of Fortnite, which is an online store that offers new items once in a while in Fortnite Battle Royale, and where you can find cosmetic items that you can use in the game. The items offered in the store are decorative and do not offer any added benefits during games. The article details all about the Fortnite Minty Legends Pack that will soon arrive in the item and how players can get it.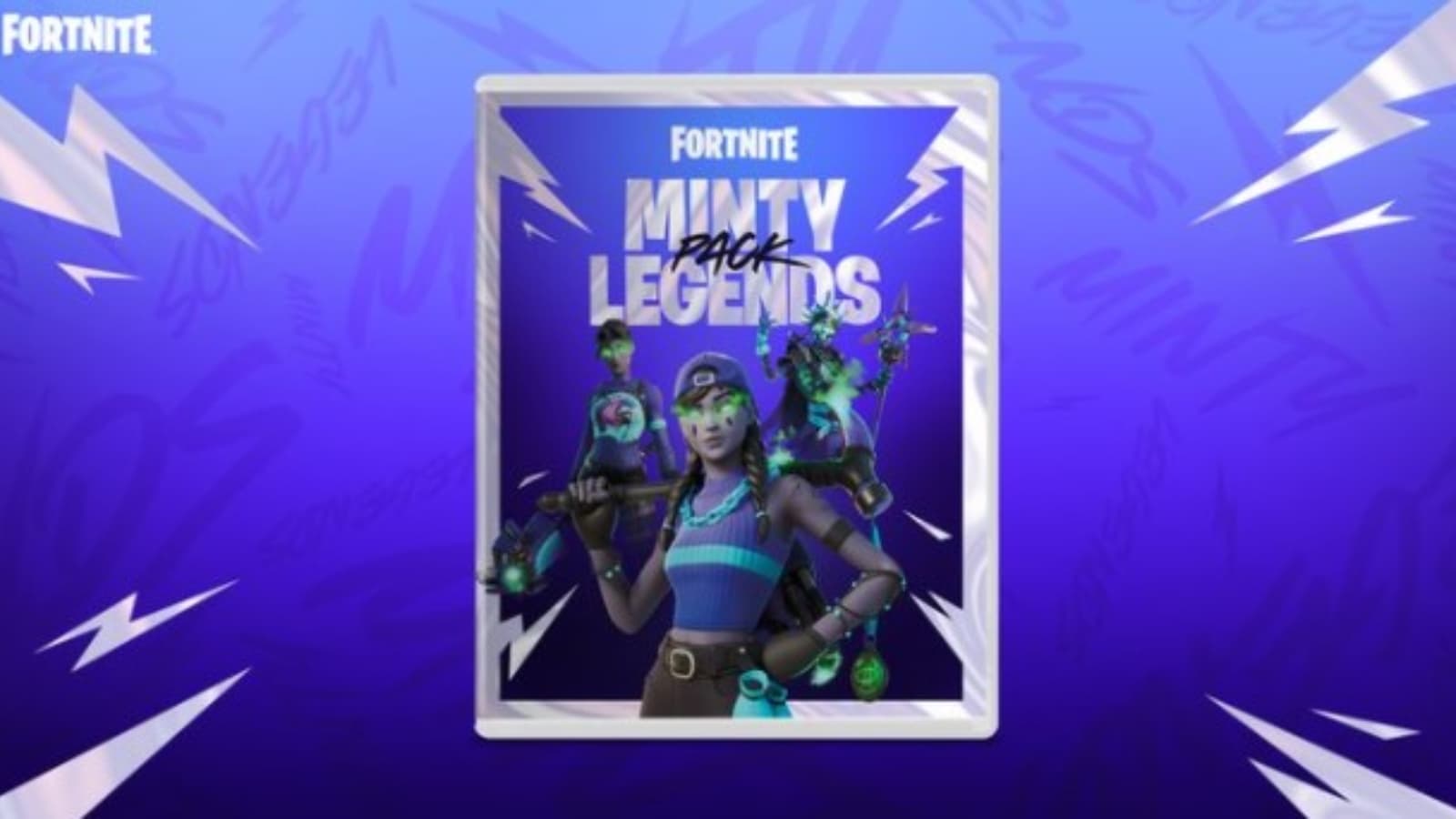 Related: Fortnite Season 7 Chapter 2: Upcoming Leaks, New Story Details, and More
Fortnite Minty Legends Pack
"Keep it fresh and fierce with the Minty Legends Pack including three outfits, three back blings, three pickaxes, a wrap, and 1,000 V-Bucks!"
In a recent blog by Fortnite, it has been mentioned the new bundle will arrive soon. The Fortnite Minty Legends Pack includes 10 fresh items, including three refreshing twists on fan-favorite characters. The price of the bundle is $30 and it has been confirmed that it will be released on 2nd November.
The bundle includes 3 New Outfits, new Pickaxes, Back Blings, and 1,000 V-Bucks. Players can get physical copies for PlayStation 4 and 5, Xbox Series consoles, and Nintendo Switch, while digital copies will be available wherever Fortnite can be played. Outfits include:
Fresh Aura – Get the goods and keep it fresh.
Minty Bomber – The future looks fresh…
Skellemint Oro – Minty mayhem, a refreshing obsession.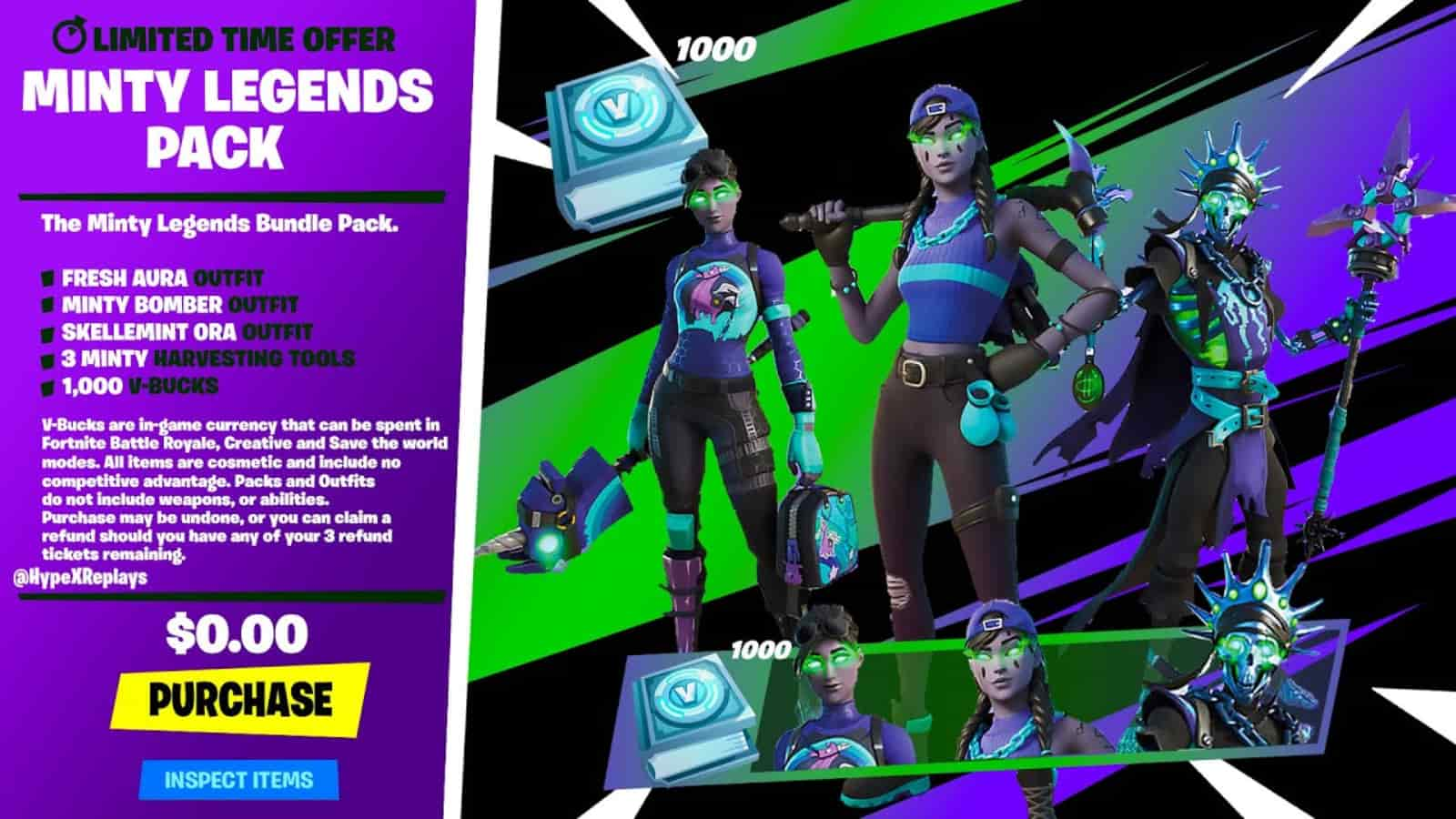 The Minty Legends Pack includes three chilling Back Blings, three spearing Pickaxes, and one spicy hot Wrap. With an additional 1,000 V-Bucks included, players can find something extra to round out their new look. In previous seasonal events, Epic Games had leaked upcoming Fortnite skins and it was the same with the most skins this year but the Fortnite Minty Legends Pack making its way to the item shop.
---