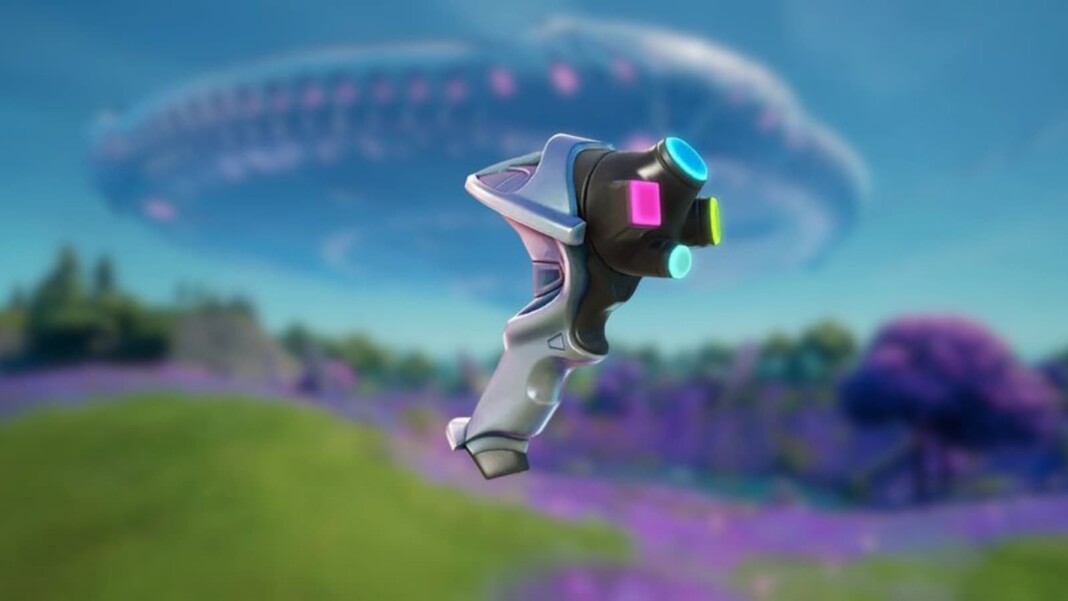 Fortnite Season 7 weapons are deeply embedded along with aliens in their gameplay. Fortnite Prop-ifier is the latest addition to the game and acts as a Common Throwable and a Crafting Resource. Currently, Fortnite is in its exciting Chapter 2 Season 7 with many new inclusions like UFOs, alien abductions, and alien weapons in the game.
This weapon was leaked by data miners a week ago and has a futuristic theme like all-new weapons keeping at par with the theme Invasion. The article talks all about the Fortnite Prop-ifier, the latest addition to the game in Season 7 as a new alien weapon.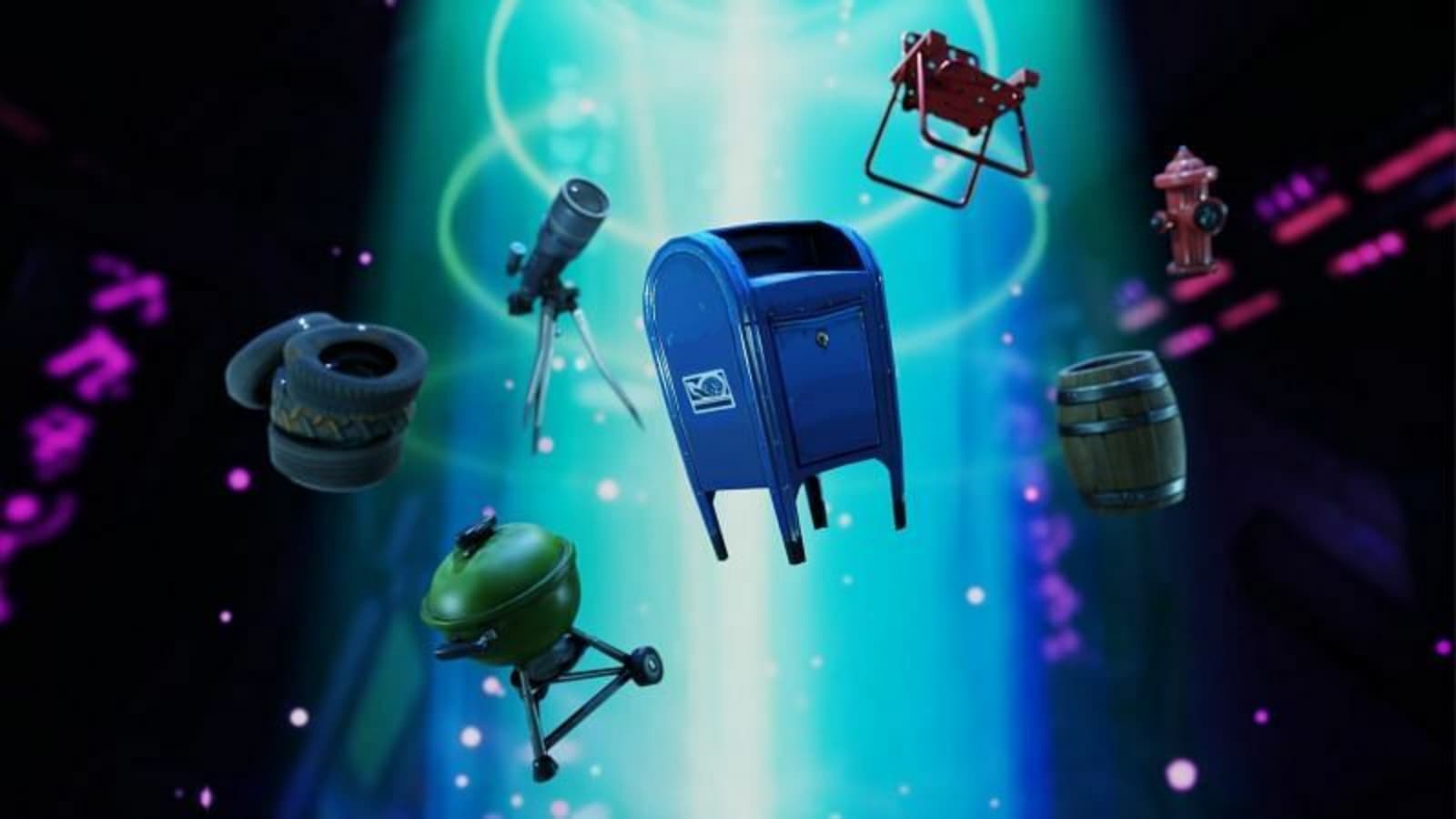 Related: Fortnite Season 7 Chapter 2: Upcoming Leaks, New Story Details, and More
Fortnite Prop-ifier
Fortnite Season 7 Weapons are essentially anti-climatic to the season 6 primal weapons, given the former has a more futuristic touch to them, alongside the alien theme. Many in this section include collecting raw materials to upgrade your weapon in-game. In many cases, players can also combine a weapon and material to make a brand new weapon.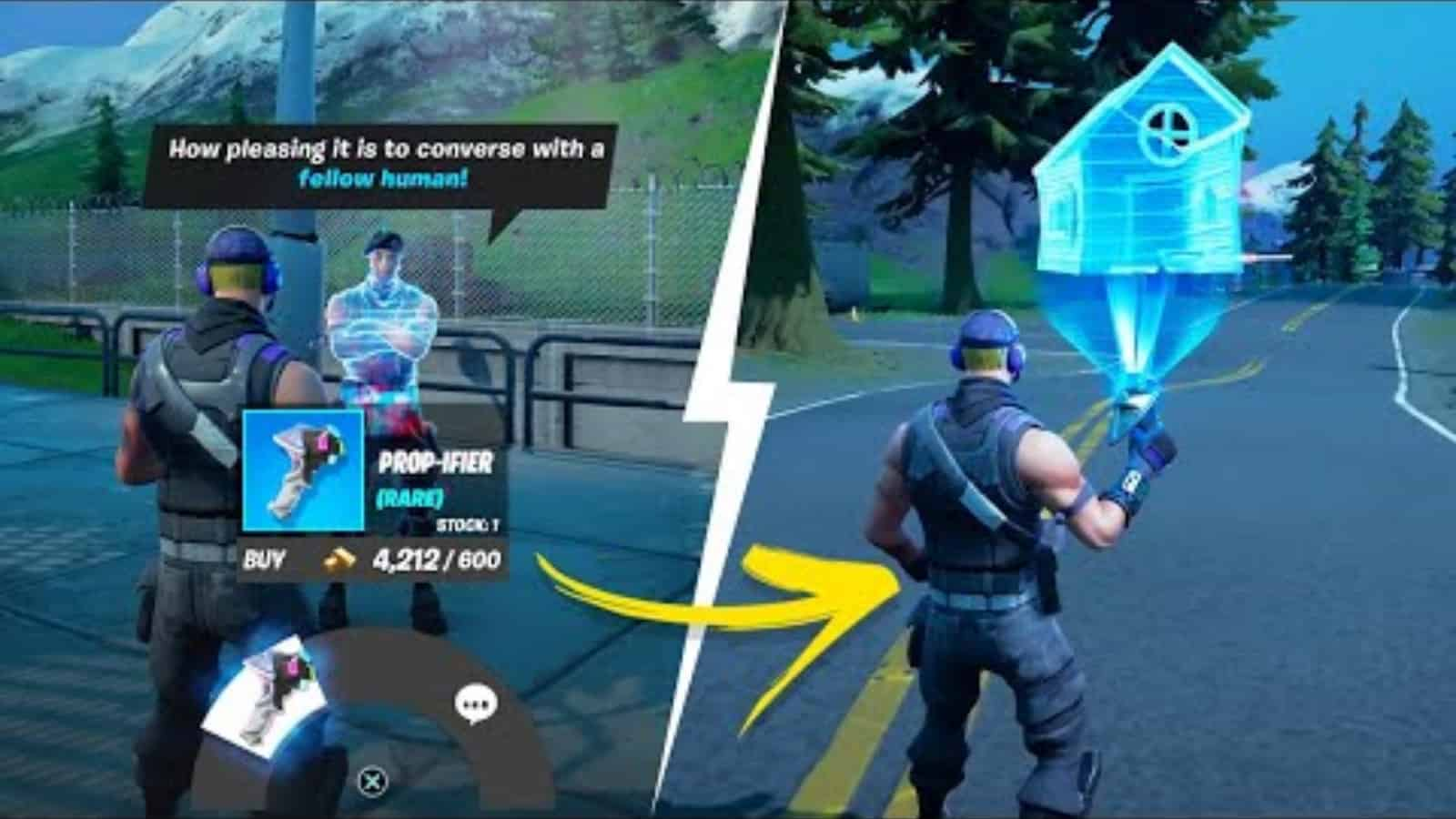 It gives you the power to turn into a variety of props to disguise yourself from alien invaders. You can use a Prop-ifier to disguise yourself directly on the spot into any familiar prop from the Island and deceive your enemies into thinking that you are not actually there. According to Epic, The Prop-ifier is a miscellaneous item in Fortnite: Battle Royale. It was added in Chapter 2: Season 7.
The Prop-ifier can be found in chests, but you'll have more luck finding one by landing on top of Abductors or getting it as a reward inside the Mothership after playing the orb-collecting mini-game. The easiest route to acquiring it is through luck by searching common chests. Like most other items in Fortnite, the new gun can pop out of any old chest across the island.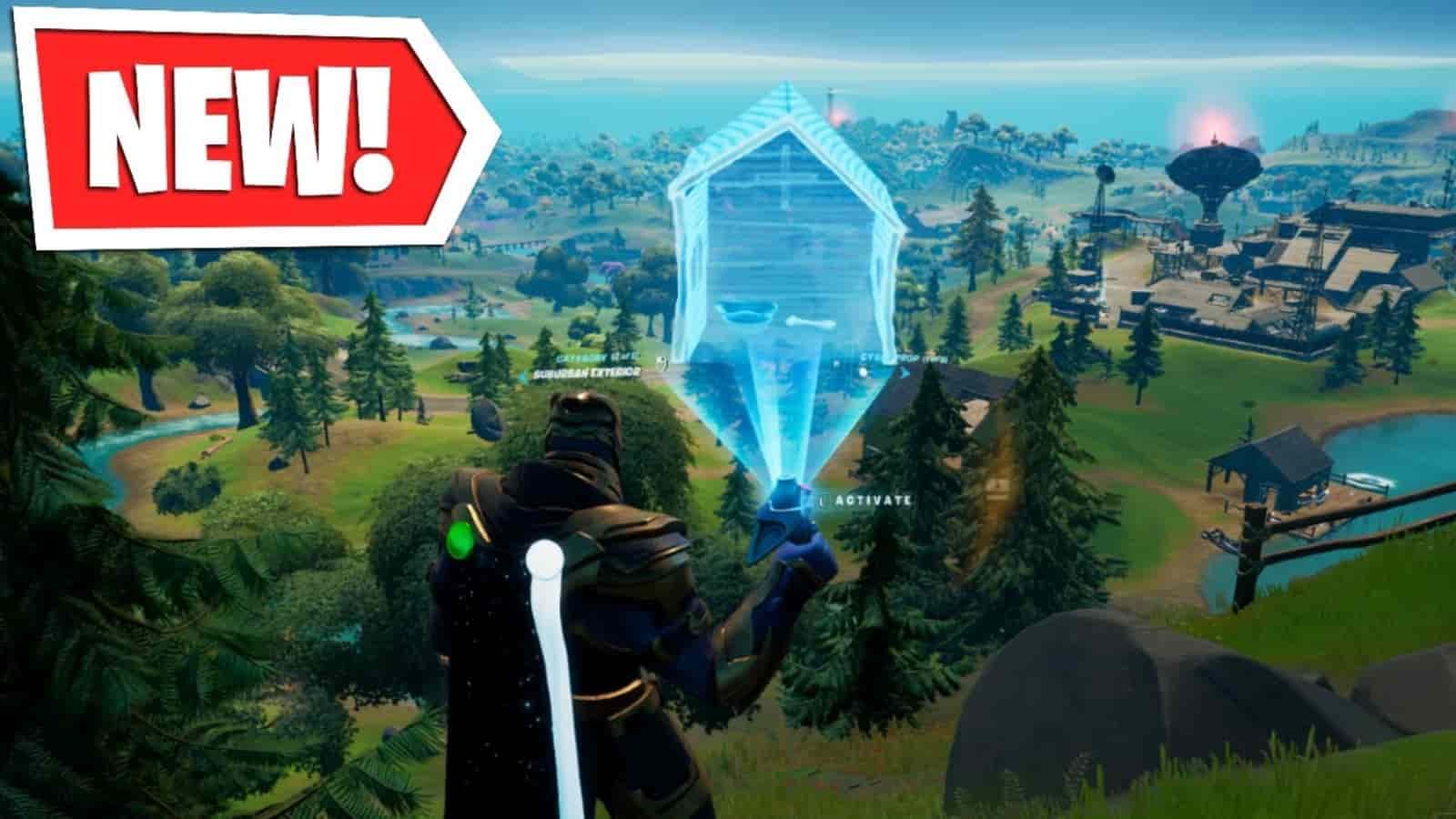 They can be randomly found from chests, on top of abductors, and in the Mothership. When you use a Prop generated by the Prop-ifier, your disguise will 'glitch' every now and then, which could also give you a way to other players if you're not careful.
---
Also read: Fortnite: 'Leave The Door Open' Emote Available Only For 500 V-Bucks