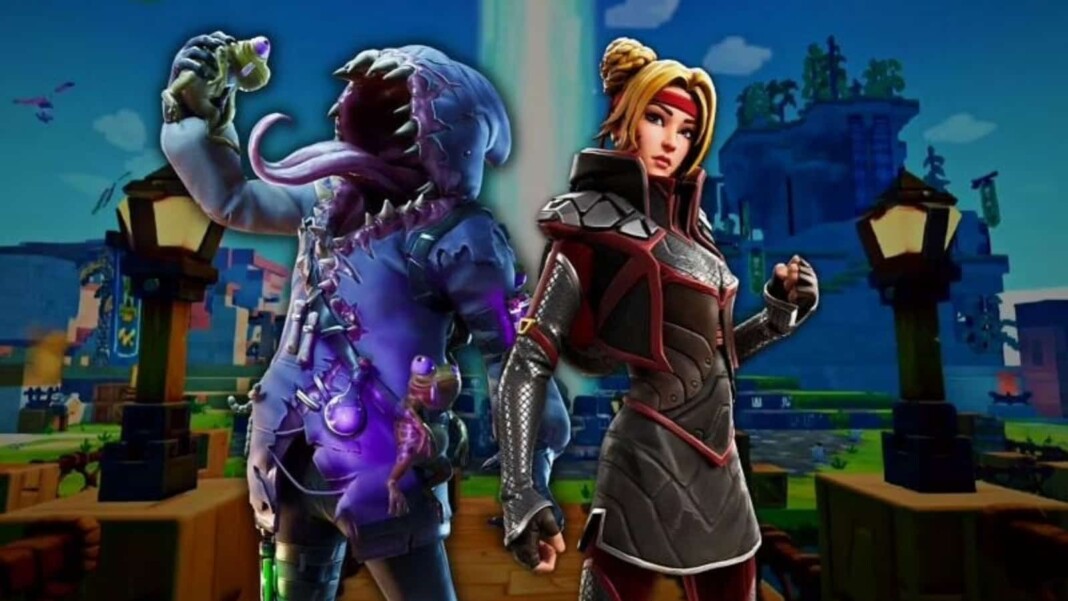 Fortnite Raven Punchcard Quests have arrived in the game as a part of the ongoing fest and players can get huge amounts of XP by completing a few easy quests. Daily Punchcards refresh each day, giving players easy-to-complete Quests for some bonus XP. Punchcards are a staple for most seasons and the new season will have them to earn a massive amount of XP as well. The article talks about the latest Fortnite Raven and Nitehare Punchcard Quests and how players should complete them.
Related: Fortnite Season 7 Chapter 2: Upcoming Leaks, New Story Details, and More
Fortnite Raven Punchcard Quests
Punchcards are always a good addition to the game for more XP. These are challenges that allow you to earn some additional experience points while competing in online matches. The ongoing punchcards offer a huge amount of XP.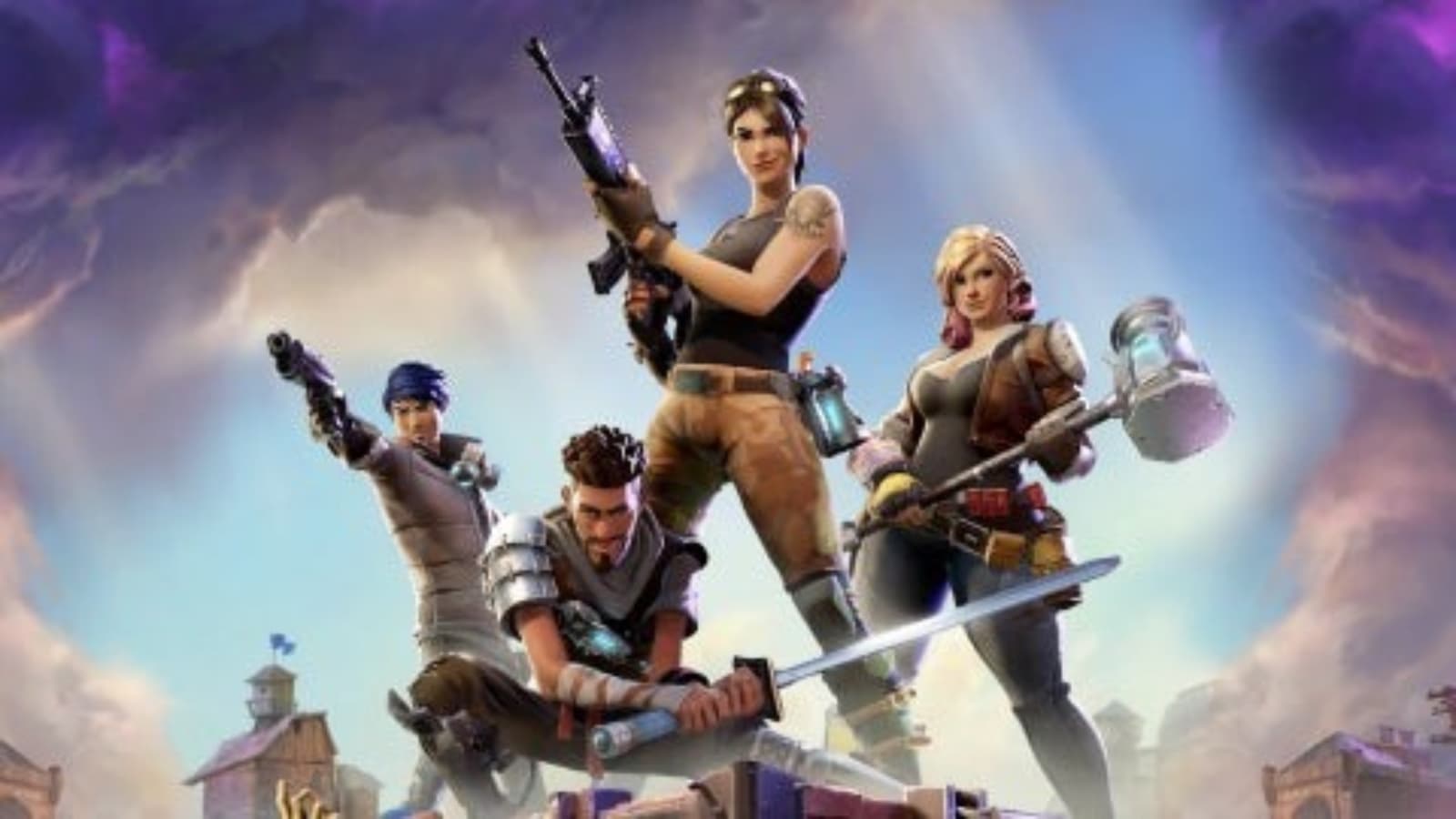 Raven will spawn at the Hyrdo 16 POI, and players can visit this character to begin the following character punchcard questlines in Chapter 2 Season 8:
Destroy Sideways Rocks (2) – 30,000 XP
Launch from a Corruption Vent in The Sideways (1) – 30,000 XP
Eliminate Cube Monsters in The Sideways 15 seconds after gliding (3) – 30,000 XP
Get headshots from above (2) – 30,000 XP
Destroy chests with a harvesting tool (2) – 30,000 XP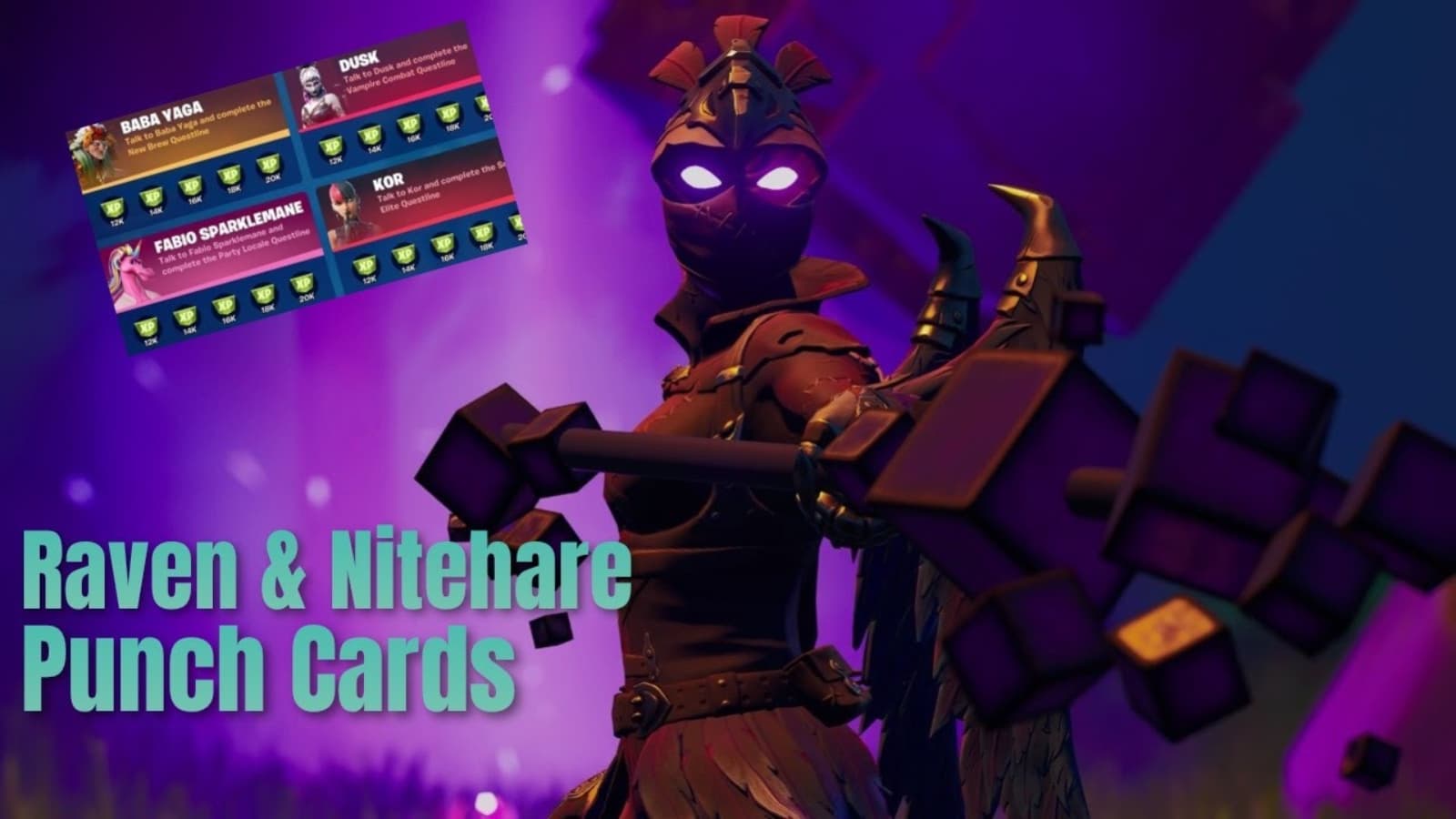 Nitehare is hanging out at FN Radio, so go over there and talk to her to start the following Quests:
Bounce on tires without touching the ground (3) – 30,000 XP
Use an Alien Jump Pad at an Alien Crash Site (3) – 30,000 XP
Travel in an Alien Slip Stream for 100m (1) – 30,000 XP
Damage an opponent with a grenade (25) – 30,000 XP
Get an explosive elimination on a Cube Monster (1) – 30,000 XP
Gamers will be required to complete 20 quests in total. Each of these quests rewards them with 30,000 XP. Therefore, players will be looking at a total of 600,000 XP rewards that can be claimed in the game.
---
Also Read: Red vs Blue, Creative Challenges and Crossover Events: Fortnite Season 6