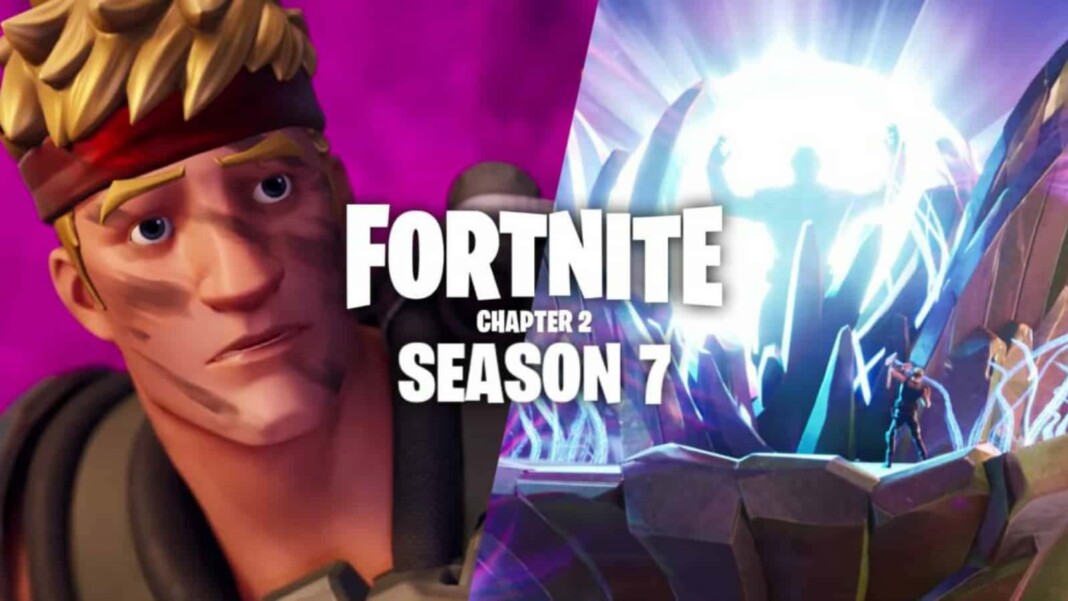 With Fortnite continuing to up the ante, it's always exciting to start thinking about what's next. Fortnite Season 7 Release Date is rounding up the corner, and loppers cannot be more excited. Although details are still sparse, there's a fair amount to glean from the next update's timeframe and Season 6's story.
While there have only been leaks till now, Epic Games has just confirmed the previous speculations and with the consistency of the game's usual three-month seasons, season 6's battle pass will end on June 7, 2021. Fortnite Season 7 Release Date thus turns to June 8, 2021. The article details the Fortnite Season 7 Release Date, Map, Battle Pass, and more.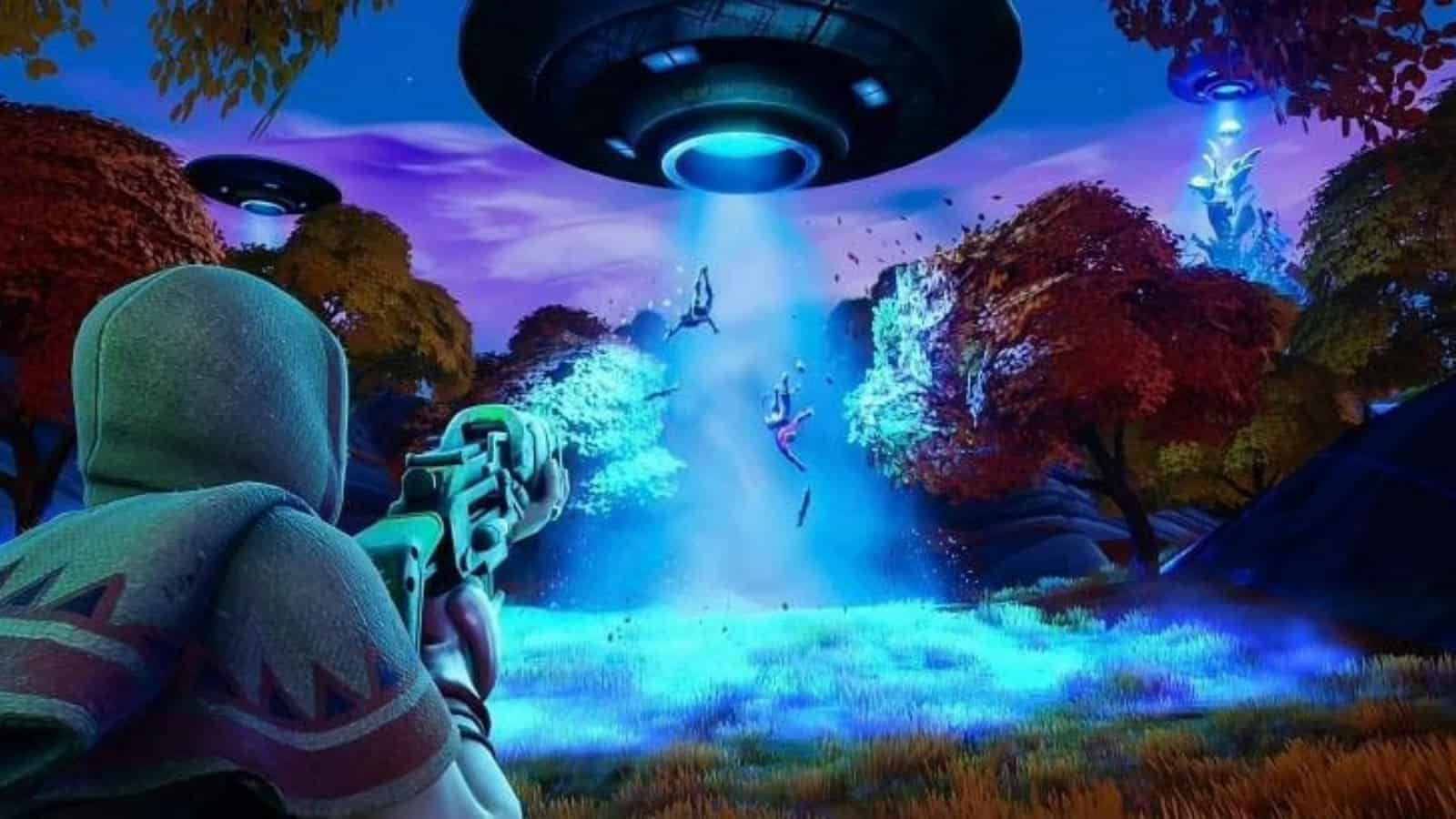 Related: Fortnite Season 7 Chapter 2: Upcoming Leaks, New Story Details, and More
Fortnite Season 7 Release Date
Fortnite is currently in its sixteenth season, more commonly referred to as Chapter 2: Season 6. Released on 16th March, Season 6 brought with it its usual batch of new content with big map changes, a shaking up of the loot pool, and new mechanics in the form of weapon crafting and animal taming.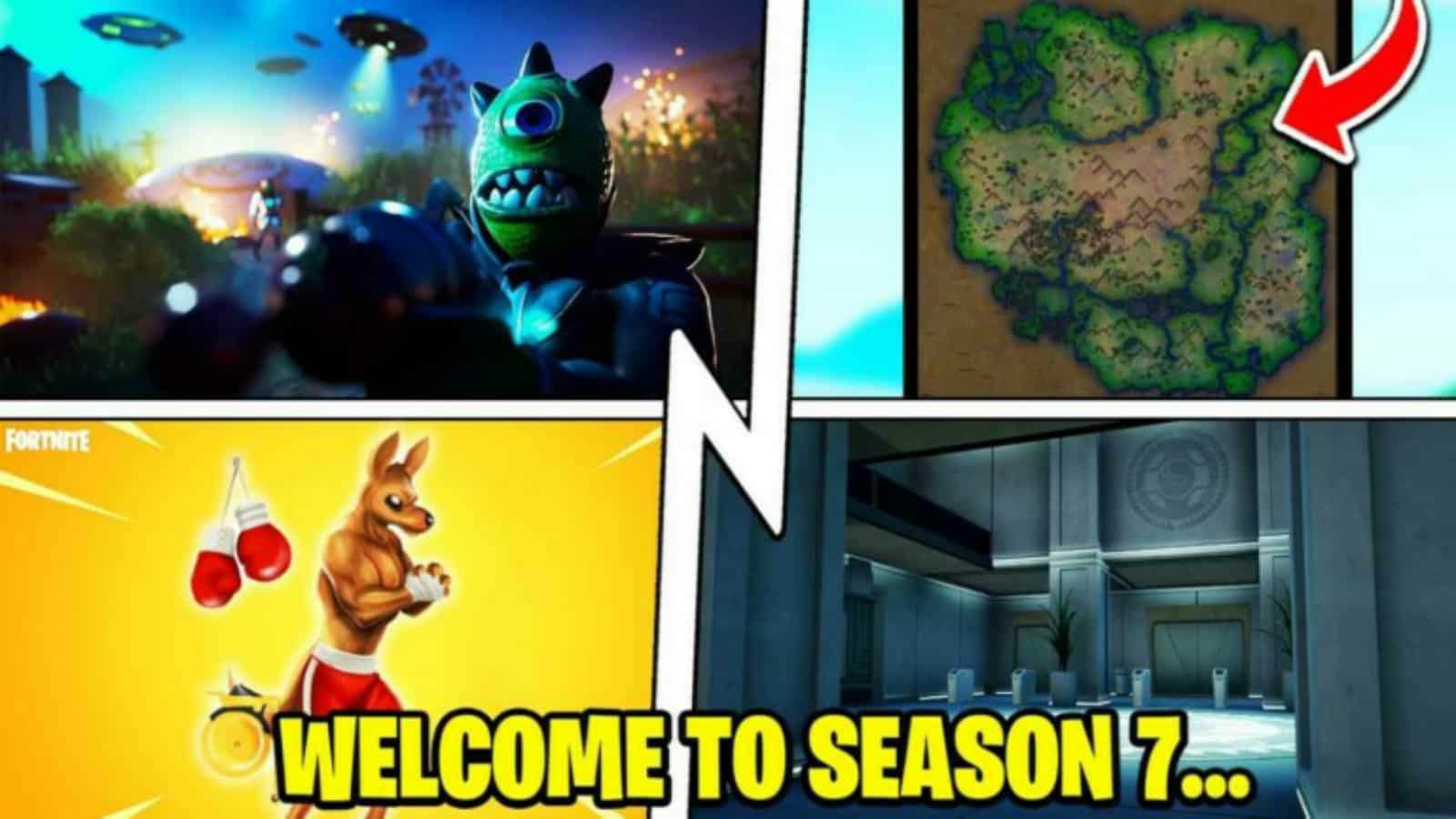 While Season 6 has a while to run yet, the gaming community never fails to look forward and get excited about what comes next, namely in Fortnite Chapter 2 Season 7.
The upcoming season 7 in Fortnite might see the combination of green and black, pointing to a futuristic feeling alongside the alien theme. With the spire being the POI for many seasons in Fortnite, it is now quite evident that it had also been the center of Easter eggs for the upcoming season 7, containing flags and posters with the symbols we are now discovering in the latest Fortnite Season 7 Teaser.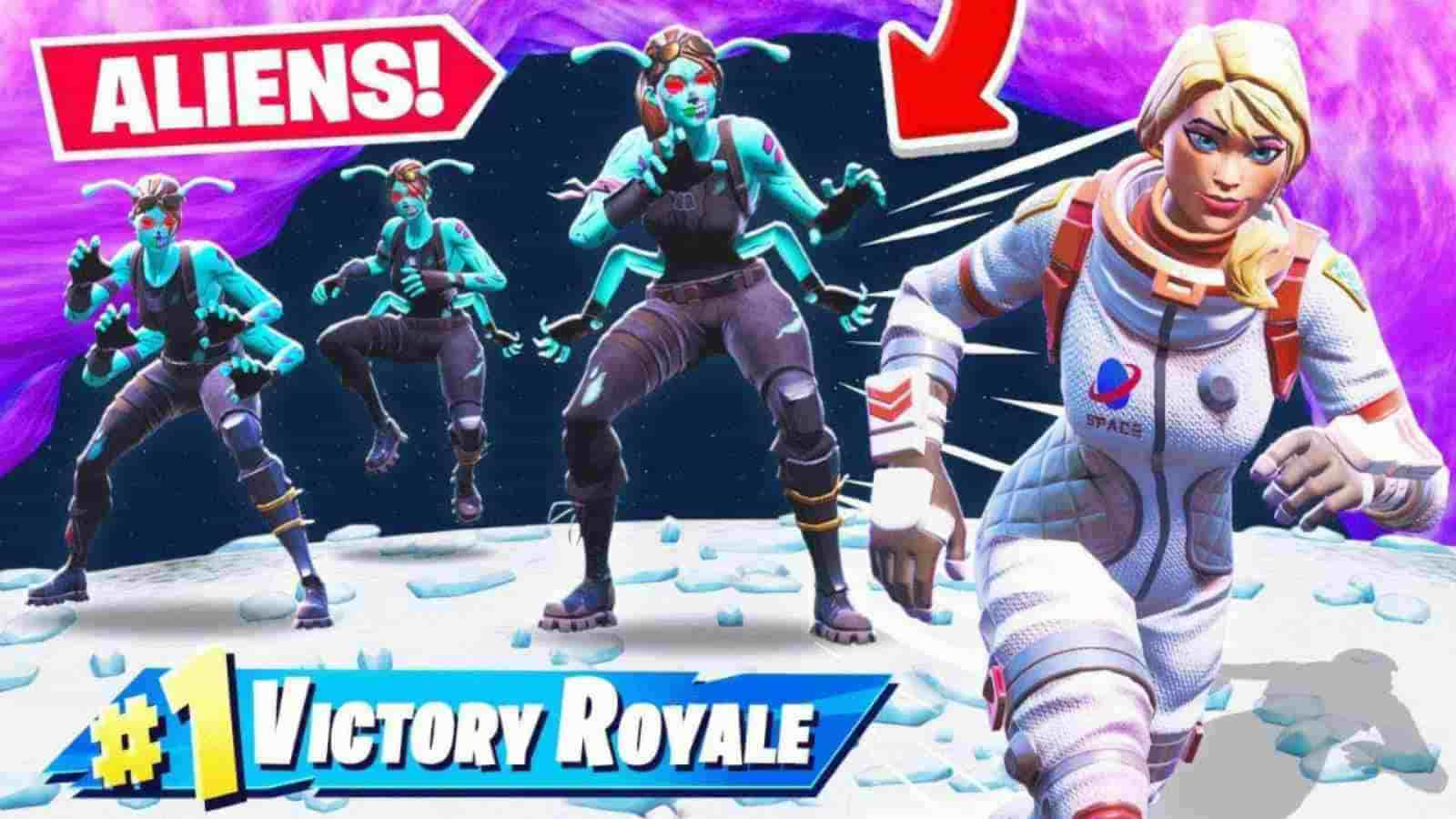 Since Epic Games has already confirmed the Fortnite Season 7 Release Date to be on June 8th, just a few days ahead, gamers can be sure of the upcoming content along with the new season. With such a big hype up from the Season 7 Teaser, the next season just became more interesting. The inclusion of animals like octopus and platypus in addition to kangaroos and aliens in Fortnite Season 7 has players on loose ends and no one knows how this ties in with aliens.
Considering this season to be the most unpredictable season of all, let's wait to see what Epic Games has in mind until the official Fortnite Season 7 Release Date arrives.
---
Also Read: Top 5 Best Fortnite Legendary Skins from May 2021