Fortnite usually patches up its ongoing season's loose ends at the end of season with the live event. Fortnite Season 8 Guava Fort is one of the changing places in the game right now that will bring up several changes in the next new chapter, as most players speculate.
It is constantly changing states and growing to become a stronger POI (point of interest) in the storyline and will bring more to the game. The article talks about the Fortnite Season 8 Guava Fort Stages that are changing for new chapter 3 in the game.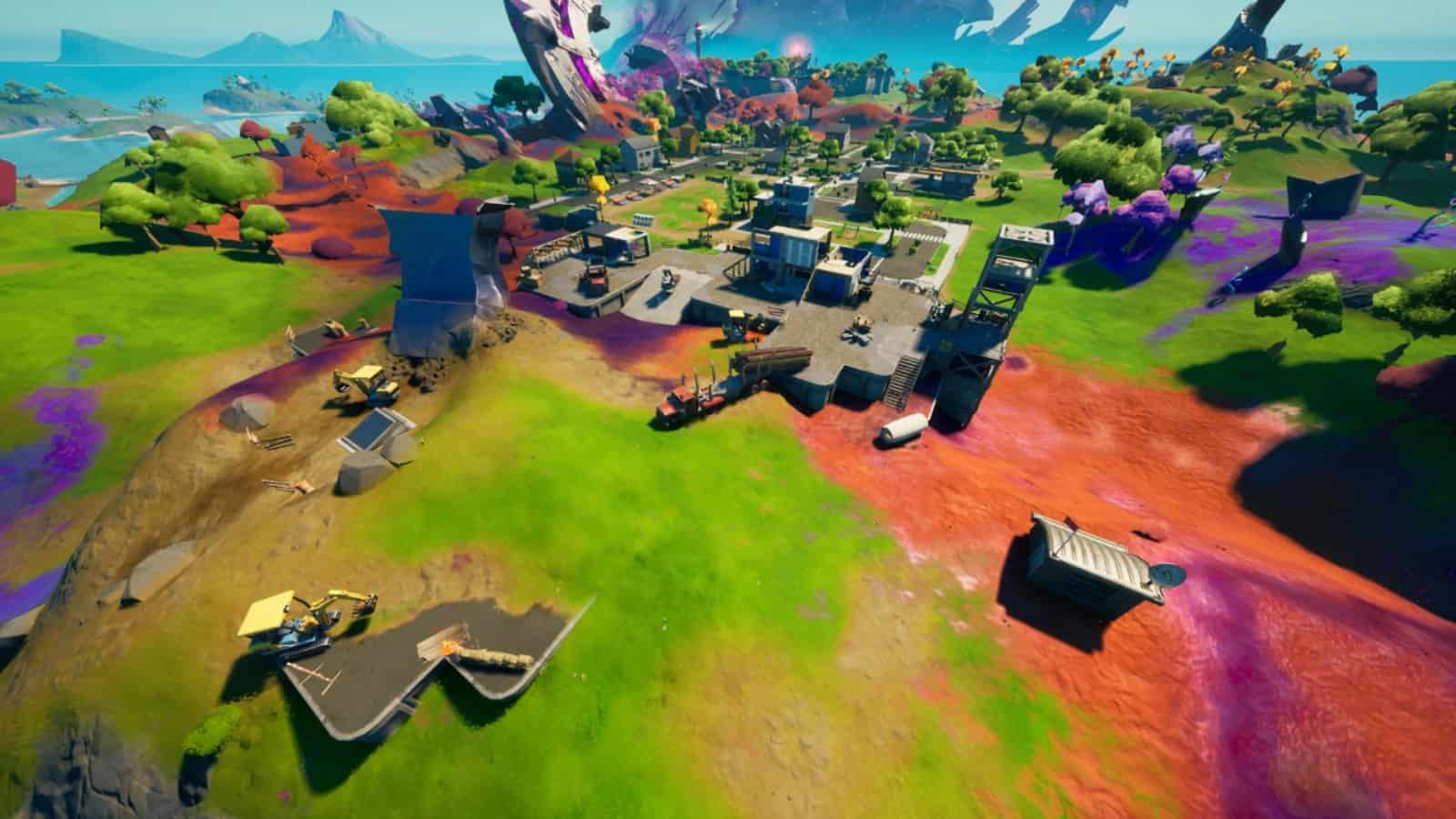 Also read: Fortnite Bugha Late Game Tournament: Date, How to qualify For $100k Prize Money, and More
Fortnite Season 8 Guava Fort
Guava Fort is an Unnamed Location in Fortnite: Battle Royale that was added in Update v18.40. According to the official Fortnite blog, "The End" marks the finale of Fortnite Chapter 2. This climatic event takes place on December 4 at 4 PM ET as players take on The Cube Queen in one last stand for the fate of the Island. 
Chimpanski's "Guava Fort" is in its final stage of construction, and this earlier insignificant location is apparently getting fully updated in-game with nuclear weaponry prepped and ready to fight against the Cube Queen and her strange pyramid.
As the end of season 7 approaches, the end-of-season live events have become highly anticipated. Each end-of-season live event tends to hold drastic changes for the game and has proven to be some of the best events in the game's short history.
Dr Slone and the Cube Queen are getting ready to take the fight to each other, and the finale will likely take place at the Guava Fort region on the Fortnite island, which is right in the center with the Cube Queen resting on top.
A countdown can also be spotted in the game, notifying players about the time that is left before the live event is underway. This will lead us into the core of Chapter 3.
With three or four weeks left for Season 8 to end, based on the previous runtime for a season in Fortnite, the end-of-season live event might be coming soon, and players are anticipating changes to become more visible in the gameplay.
---
Also Read: Talk to the Joneses Challenge: Where to Find 5 Joneses In Fortnite?