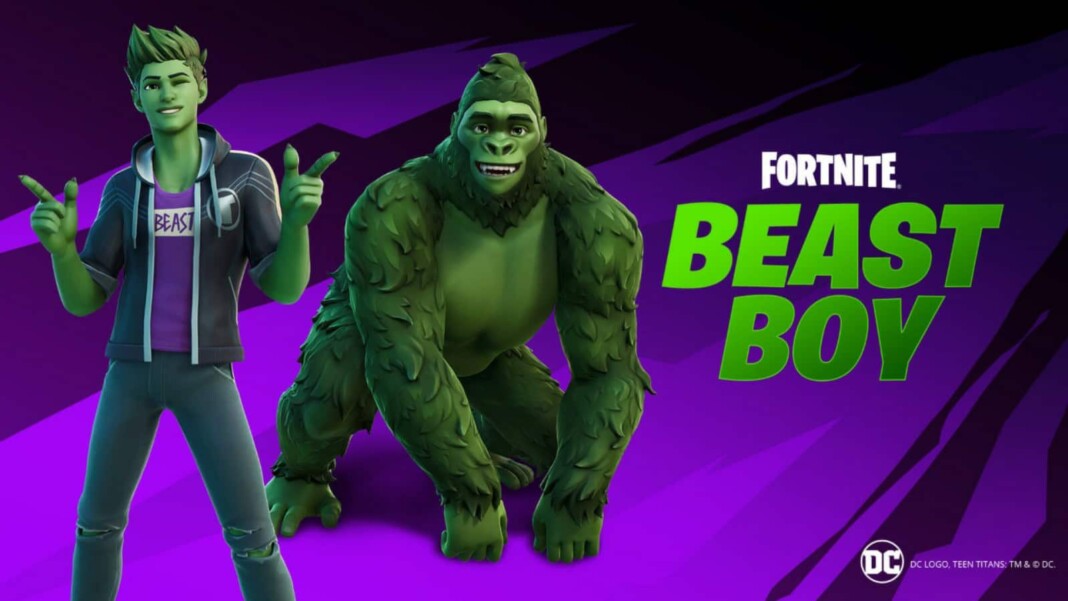 Epic Games has already introduced Batman in the battlegrounds before. Recently they also announced the Fortnite Teen Titans Cup after introducing Beast Boy in the v16.40 update. Season 6 is all set to host a new DC-themed tournament by the name "Fortnite Teen Titans Cup".
The tournament will follow the duos format and has started on May 12th, 2021. Here we will discuss how to get the beast boy skin early on the season 6 and more about the Teen Titans Cup.
Fortnite Teen Titans Cup: Beast Boy Skin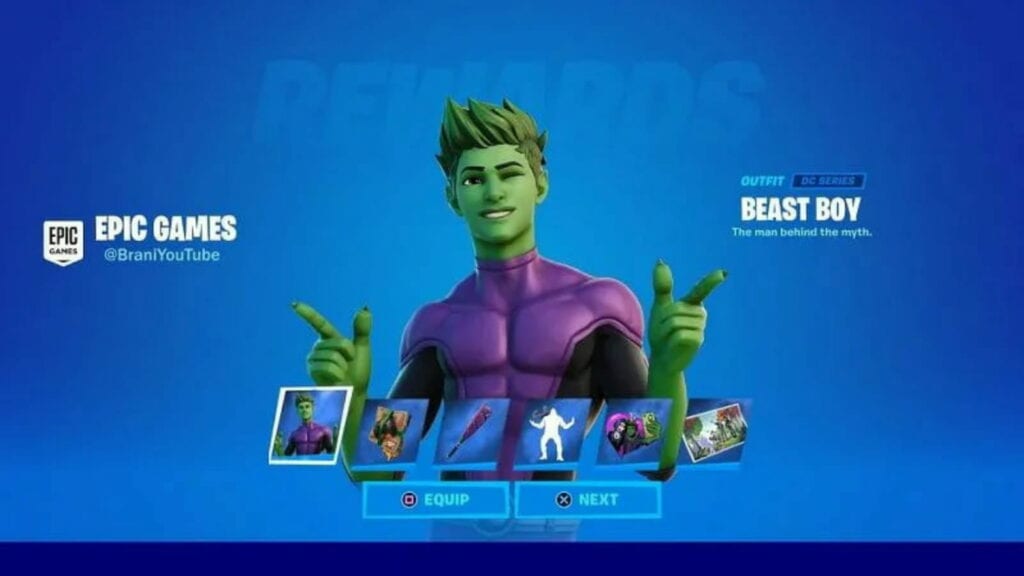 The Teen Titans Cup started on May 12th, 2021 and is currently live on the competitive playlist. However, there are a few rules players must follow in order to participate in the Duos tournament. Epic Games Tweeted out an official blog that has all the details for the Teen Titans Cup. All the participation details, as well as rewards for this tournament are mentioned in the blog.
Related – Ninja & Travis Scott's Glamorous Astronomical Event After-Party
Fortnite players taking part in the Teen Titans Cup will have the chance to win exclusive DC-theme prizes before they arrive in the Item Shop. These prizes include the Beast Boy Outfit and the Couch Titan Back Bling.
At the same time, players who score above eight points in the tournament are eligible to earn the new BBRae Loading Screen created by the artist Gabriel Picolo. Everyone who participates in the tournament will get Beast Boy & Raven Spray just for competing. These rewards are specifically for the Fortnite Teen Titans Cup in Season 6.
Since Batman has already arrived on the island, fans are expecting to see the Wonder Boy "Robin" coming to Fortnite. While the comic book version of the Raven and Beast Boy narrative follows Dick Grayson's Robin, there is a good chance that players might get to see Damian Wayne's Robin in Fortnite.
We will have to wait to see which DC characters are coming to the game in Season 6. In the meantime, players can take part in the Fortnite Teen Titans Cup to grab the Beast Boy outfit early in Season 6.
Also Read – DJ Khaled to battle Megan Fox Fortnite for LG's Only on OLED Campaign