Fortnite Week 3 Challenges are here, and most season 7 challenges are proving to be quite challenging, keeping par with the name Epic and Legendary. Fortnite Week 3 is around the corner, and so are this week's challenges. Week 3 is set to go live and players need to complete these to gain the XP and move on to the next challenge.
Fortnite Season 7 challenges are exciting and Epic Games have been bringing up a lot of new stuff for its Battle Royale enthusiasts. Fortnite is a massive title in the PC battle royale community. There are many running events in the game. The article takes a look at the Fortnite Week 3 Challenges and some ways to grind them.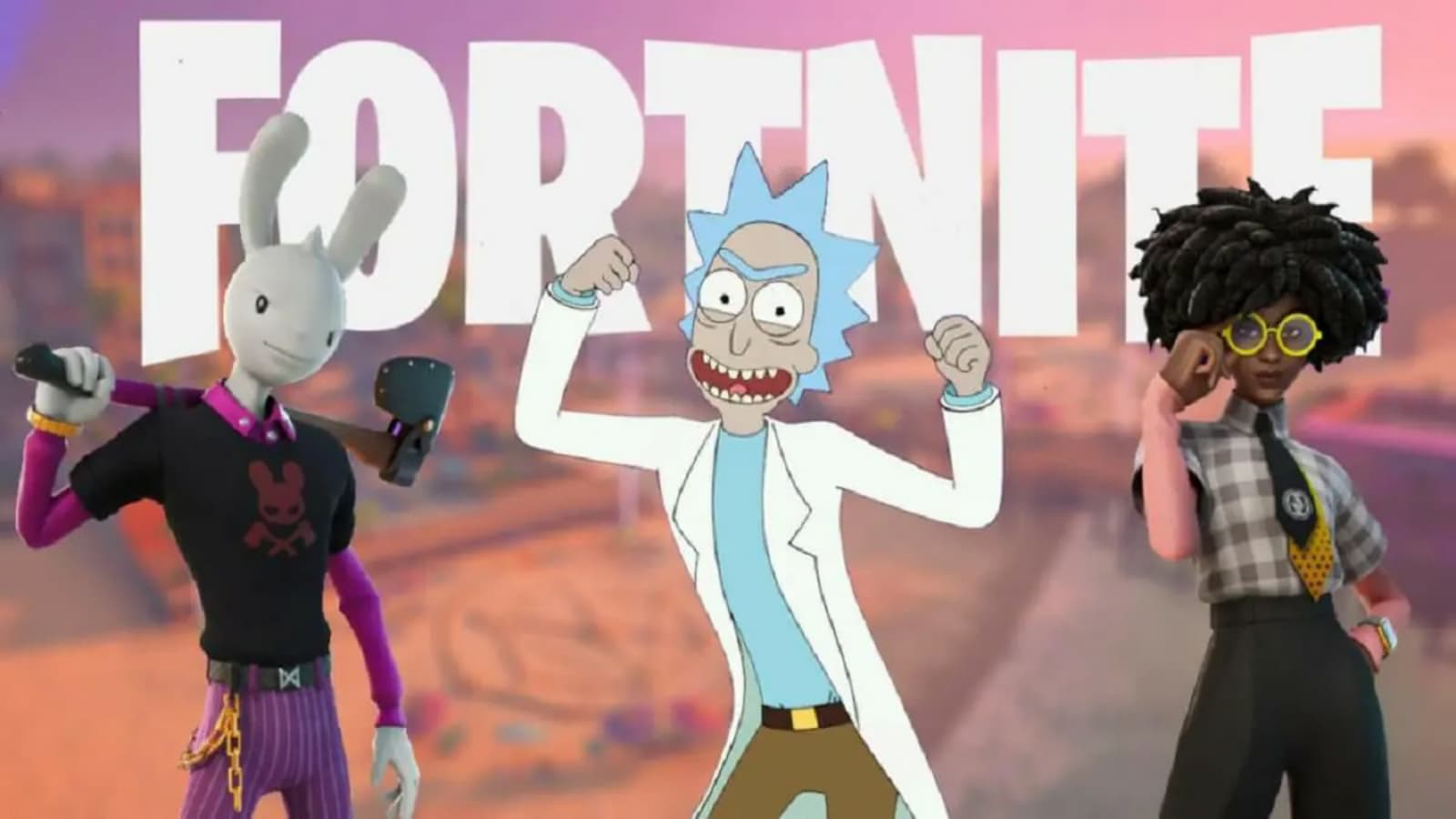 Related – Fortnite Safe Locations: How to find and open Safes in Fortnite Season 6?
Fortnite Week 3 Challenges
A game that has taken the world by storm, powering streamers to new heights and giving regular gamers some acute hits, it's something that has managed to stay fresh no matter how many hours have been put in. After the storyline of Fortnite got a massive change with the Fortnite Season 7 update, the game brought a new set of challenges to the game.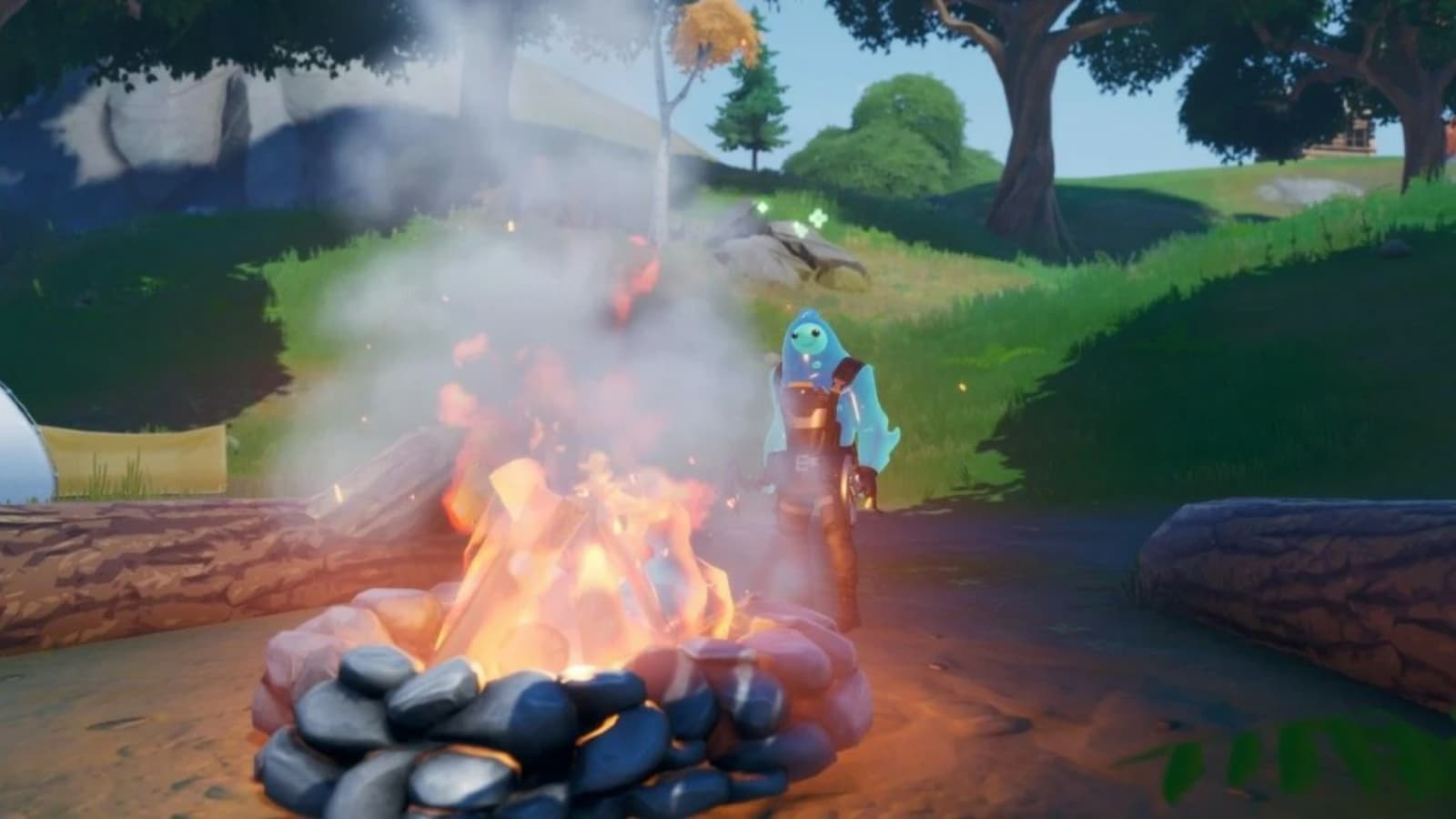 A new set of Epic challenges gets added to Fortnite every Thursday at 7 AM PT | 10 AM ET | 3 PM BST, and a new set of Legendary challenges gets added every Wednesday at 7 AM PT | 10 AM ET | 3 PM BST. Some of the quests require more than one instance of the objective to be completed. Players should be sure to drop into the island and finish them all up to gain that precious XP.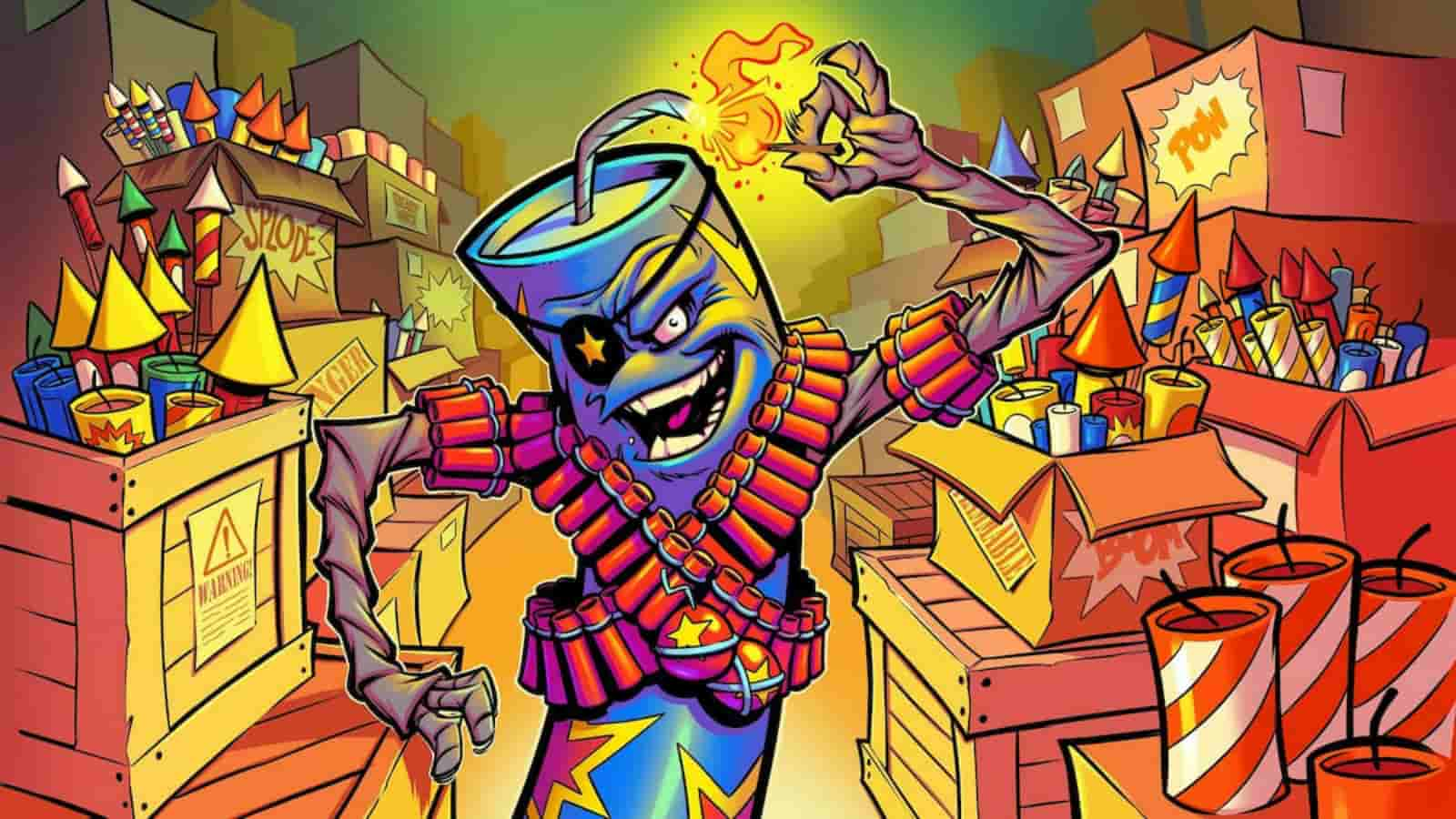 A massive amount of 360,000 XP is available for players who complete the Fortnite Week 3 Challenges. That is a lot that can be gathered in one session of Fortnite and it allows players to experience some of the lore coming from Chapter 2 Season 7. These challenges offer plenty of XP when completed, giving players the perfect opportunity to earn enough Battle Stars to unlock all of the skins and cosmetics on offer in the Season 7 Battle Pass.
Epic Quests
Dance near a lit campfire (0/1) – 30,000 XP
Catch fish at fishing spots (0/5) – 30,000 XP
Destroy Boats (0/3) – 30,000 XP
Glide 20 meters while holding a chicken (0/20) – 30,000 XP
Finish in the top 10 (0/1) – 30,000 XP
Travel between Porta-Potties (0/1) – 30,000 XP
Use nuts and bolts (0/3) – 30,000 XP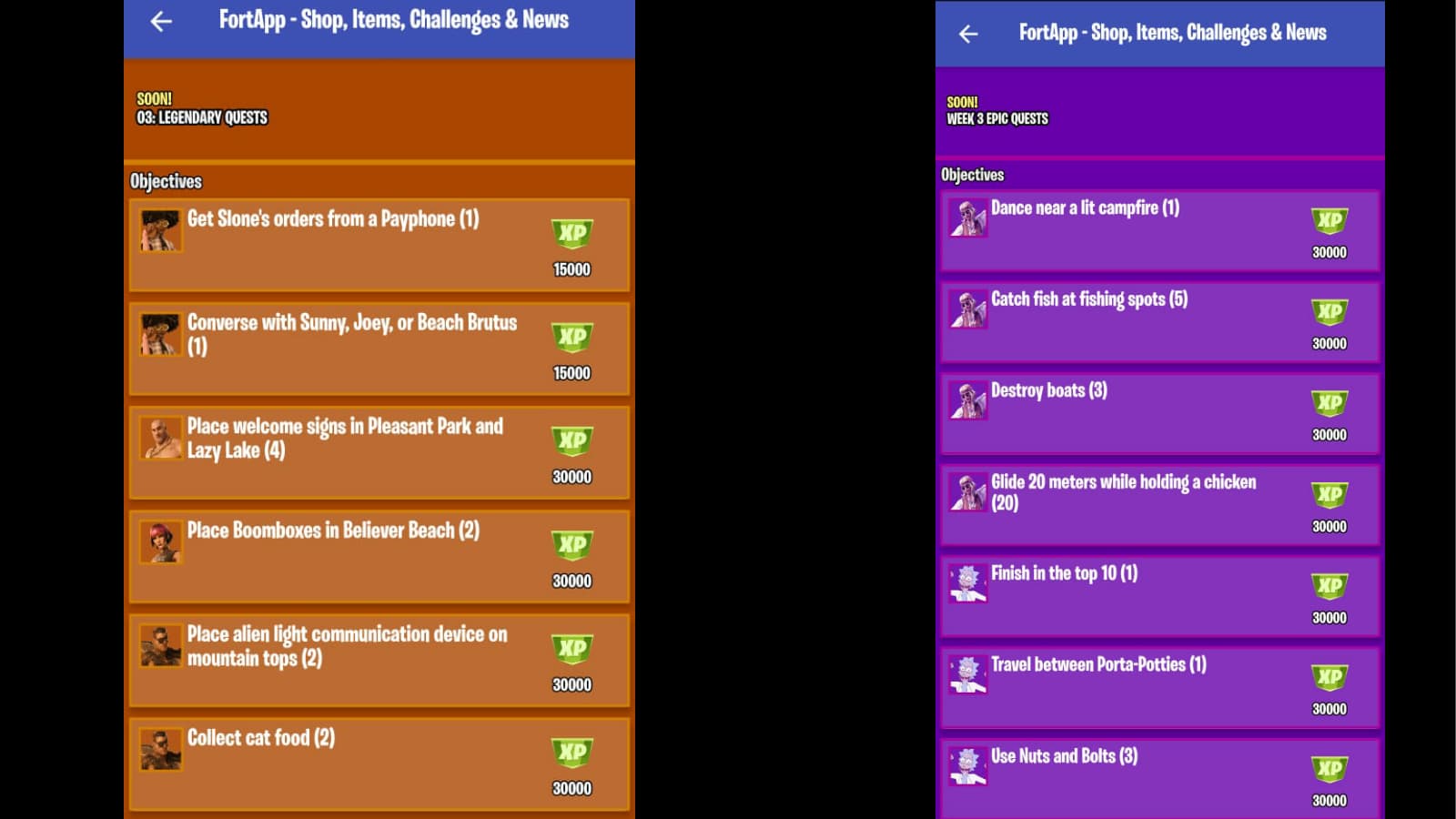 Legendary Quests
Get Sloane's orders from a Payphone (0/1) – 15,000 XP
Converse with Sunny, Joey, or Beach Brutus (0/1) – 15,000 XP
Place signs in Pleasant Park and Lazy Lake (0/4) – 30,000 XP
Place Boomboxes in Believer Beach (0/2) – 30,000 XP
Place alien light communication device on mountain tops (0/2) – 30,000 XP
Collect cat food (0/2) – 30,000 XP
The Legendary Fortnite Week 3 Challenges might apparently be trying to have players prepare for the Cosmic Summer Celebration. Nevertheless, figuring the XP grind makes the challenges worth it. Some are easy, like dancing near a lit campfire, or destroying boats, while some might take a few sweats, like placing alien light communication devices on mountain tops.
---
Also Read – New Weapon In Fortnite Battle Royale Teased In Fortnite Batman Comic