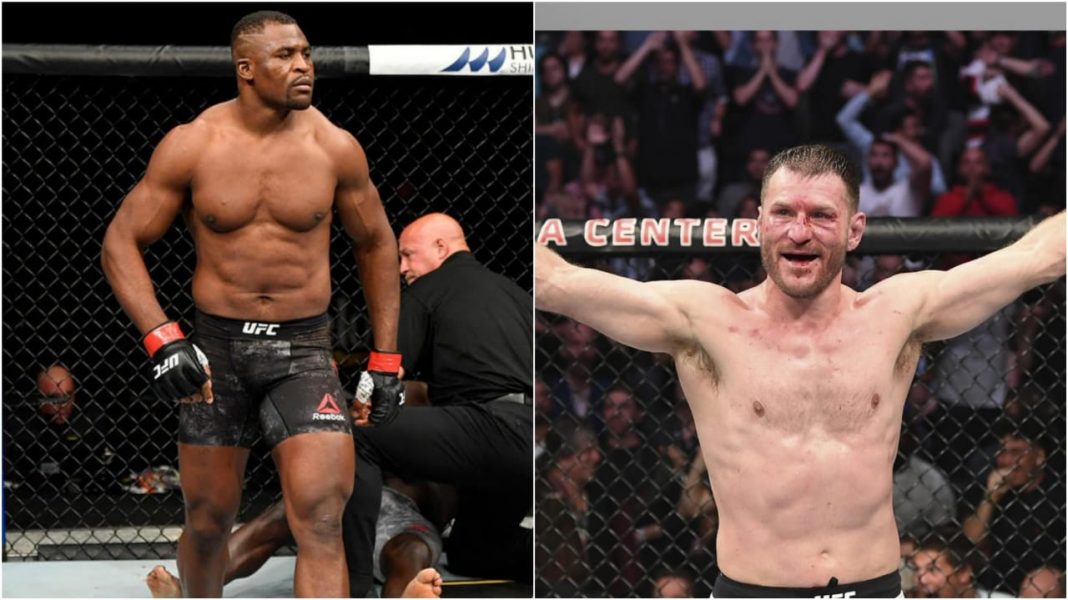 Stipe Miocic the heavyweight champion of UFC is going to defend his title against possibly the scariest heavyweight fighter on the planet earth Francis Ngannou in a rematch at UFC 260.
Their last fight at UFC 220 ended up in a lopsided unanimous decision in favour of Stipe and Francis has been looking for his title rematch ever since, now that Miocic has settled the trilogy with Daniel Cormier, this Francis fight is next in line.
After the loss against Stipe, Ngannou has been on a 4-fight win streak and he won all these fights via first round knock-out with a combined time of 2.42 minutes.
On the "Oral Sessions" podcast, Stipe expressed his views regarding the fight he said,
"Francis is a super tough guy He's been knocking everyone out again and he's on a tear, and unfortunately he's going to have to fight me again. That's the bad part. He's definitely gotten better, but so have I."
"I know I'm getting old, but I've gotten wiser and I've got a few new tricks up my sleeve. (They say) you can't teach an old dog new tricks, which is a lie. I've learned a lot since the last couple years ago. It's the same outcome. I'm going to walk out with the belt around my waist: and still."
"I heard that too, I'll fight anyone," Stipe Miocic for his fight against Jon Jones
If Miocic defeats Ngannou again at UFC 260, then might be the part of the biggest fight in the history of combat sport against Jon Jones. Jones is getting an immediate title shot after moving up to the heavyweight.
Stipe is aware of this and said "I heard that too, (about Jones), I'll fight anyone. For now, though, the task at hand, the only thing I'm thinking about, is Francis."
Most of the people consider Stipe to be the best heavyweight of all time and if he can defeat both Jones and Ngannou then people would have no choice other than giving him the respect and recognition he deserves.
Also read: Israel Adesanya shares a stunning fan-made UFC 259 promo, requesting the UFC to hire the creator!