The former UFC Heavyweight champion Stipe Miocic lost his title to 'The Predator' Francis Ngannou at the main event of UFC 260. Herb Dean was the referee in charge of this match likewise other main events of UFC pay per view.
Ngannou knocked out Miocic in the second round of the fight with a hook and many of the critics argued that Herb Dean should have prevented that follow-up shots from Ngannou because Miocic was unconscious.
But in his latest interview with Mike Tyson, Ngannou defended Herb Dean and said he did a fantastic job. He says, "No, honestly I watched this fight and I saw Herb Dean's action and I think it should be the performance of the night,"
"Did you see how fast he ran? He was moving backward, and then after the action, you see how fast he moved in? The guy was on notice. He knew that if Francis touches him, don't let Francis touch him again."
"I didn't feel like I hurt him. I was like 'Why are you falling?' I threw the punch just to the counter and he went down and I'm like 'Okay, what? I don't know what happened but I have to follow to secure the win.'"
Francis Ngannou believes Stipe Miocic is a tougher opponent than Jon Jones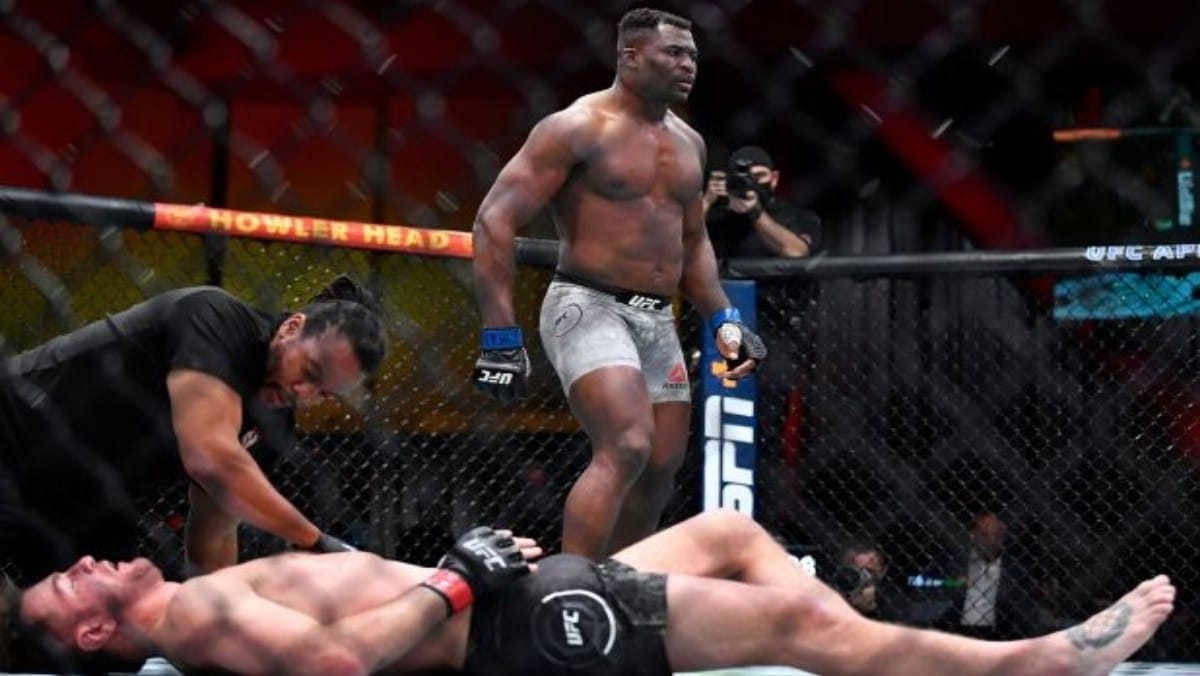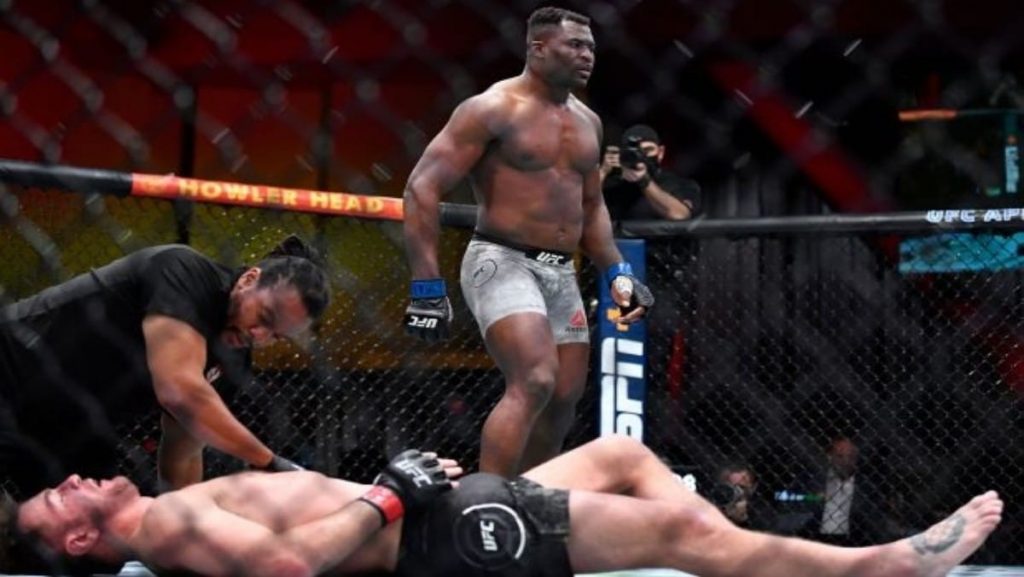 The undefeated and undisputed champion of UFC Light Heavyweight division Jon Jones is supposed to face the champion Francis Ngannou once his deal with UFC is finalized.
But 'The Predator' believes Stipe Miocic is a tougher opponent for him than Jon Jones. Ngannou says, "Everybody in this position would like to get compensated, Basically, a guy like Jones, he's been around for very long and been doing this sport, and the UFC grows."
"I think there's nothing wrong with wanting to get paid more. But I don't know what the deal is. I would like that fight to happen – that would definitely be the No. 1 fight."
"Jon Jones definitely has more tools in his pocket than Stipe, but I'm not sure he's tougher than Stipe though,"
Also Read: "I'm gonna make the most out of this whole process," Alexander Volkanovski talks about doing TUF with Brian Ortega.
"A donation, not a debt," Dustin Poirier blames Conor McGregor for not paying the promised amount to his charity, Conor responds.