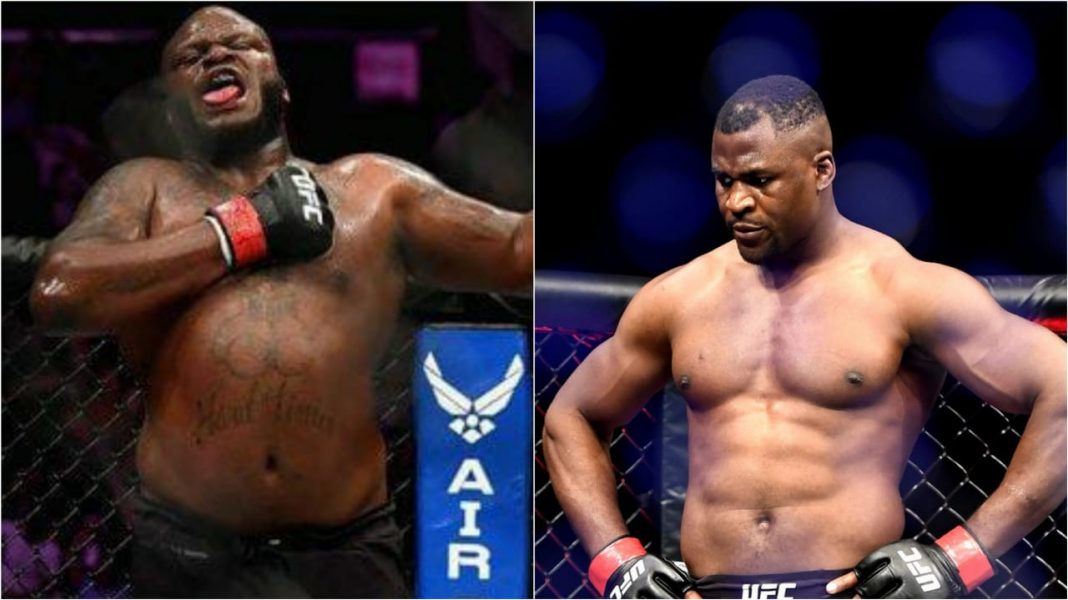 Francis Ngannou is all the rage right now in the heavyweight division. The 'Predator' is the shot caller after beating Stipe Miocic in the main event of UFC 260 (which was a rematch) to clinch the heavyweight title. There have been a lot of talks of the Cameroonian taking on Heavyweight newcomer Jon Jones or being paired up against his opponent at UFC 226 – Derrick Lewis (the match against Lewis seems to be the one the UFC is interested in taking things forward).
Francis Ngannou, stated recently that he would like to fight two more times in the year 2021 (during July or August, and December). However, the UFC have been planning to set Ngannou up with Lewis on the 12th of June, which he doesn't seem to be willing to (since it is too soon). The news was first reported by Ariel Helwani of ESPN MMA.
Francis Ngannou not ok with the timing!
Helwani tweeted, "UFC has kicked the tires on Francis Ngannou x Derrick Lewis on June 12, sources say. However the timing doesn't work for Ngannou (and I don't blame him; he just won the belt). Bigger story here, IMO, is, at least for now, they don't seem keen on waiting around for Jones."
About the UFC trying to set up a fight with Jon Jones, Helwani tweeted, "Since 6/12, at least for now, doesn't viable, do they revisit Jones? Maybe. But Lewis is ready, willing and able. Wouldn't be surprised if they just try to book that rematch for sometime later in the summer/fall. Doesn't look like they are willing to meet Jones' price right now."
Therefore, both the opponents are nowhere close to getting finalized. Derrick Lewis – due to timing issues for Francis. Jon Jones – Francis seems to be willing, but the UFC are not willing to pay up Jon. Who do you think will Francis face next?
Also Read : Mike Perry frustrated with staying in the welterweight division
Also Read : UFC 262 sells out in a jiffy; a crowd of 17000 people set to witness an action packed card at Houston