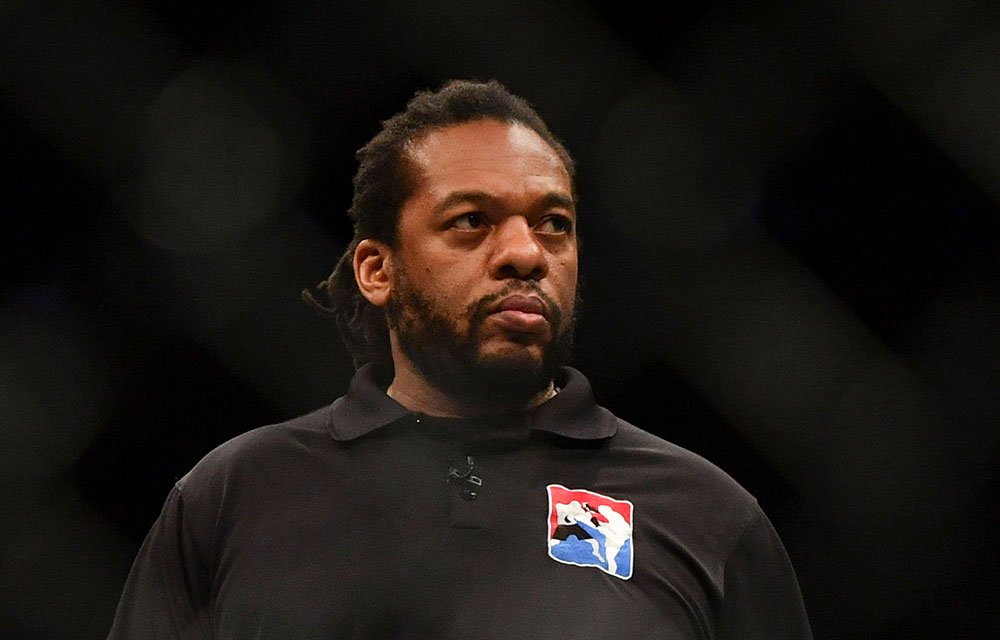 Herb Dean has issued a lengthy statement regarding criticism of his stoppage of Francisco Trinaldo vs. Jai Herbert at UFC on ESPN. He was especially targetted by UFC legend Dan Hardy. Hardy was in the commentary box when this happened. He even went up to the Cage to give Herb a piece of his mind.
What Really Happened
This came as an indirect response to Dan Hardy's criticism of his stoppage in the fight between Jai Herbert and Francisco Trinaldo at UFC Fight Island 3.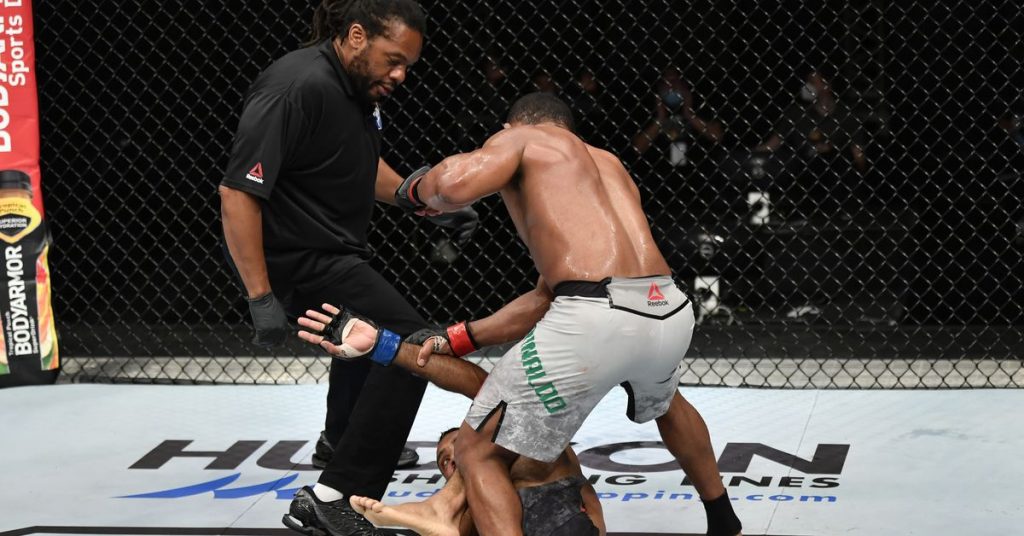 Whilst the prelim fights were taking place, Trinaldo dropped Herbert with an overhand left that sent the Brit crashing to the canvas. Even though Trinaldo stood over a badly hurt Herbert, Dean didn't stop the fight until more follow up shots were thrown by Trinaldo.
Dean's officiating in the fight caused UFC color commentator Hardy to shout for the fight to be stopped, and Hardy was also seen exchanging words with Dean after the contest.
Dean Herb's Reaction
"There's a fight that some people said could have been stopped earlier, think it was stopped late. By no means was that a late stoppage," Dean said in an Instagram post
"Anyone who believes or not is maybe just following because someone with a microphone says it's a [bad] stoppage. But if you know anything about fighting, a fighter got hurt, fighters get rocked all the time but we're looking at his actions. He's tracking his opponent. He knows where his opponent is. He's put both arms in between him and his opponent. He's lifted his leg up, head off the mat. He's doing everything I can ask for him to do to stay in that fight. There wasn't a bad stoppage".
Although he did not take any names, he said nobody apart from the cage-side physician and the fighter's corner should advise him to do his job during a fight.
Clarification by Dean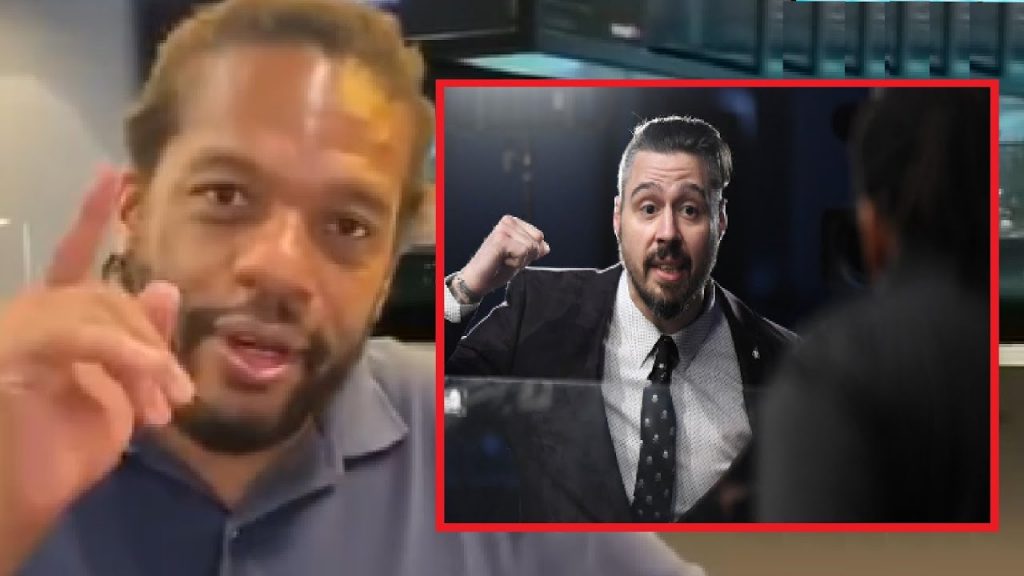 He went on saying; "During the match, someone yelled out 'stop the fight," Dean said. "This is really interesting because there are only professionals there. There's not one fan in the building. Everybody has a job there, everybody knows what they're job is and they have specific duties. I have a job to referee the fight. One of my duties is to stop the fight when the fighter's taken too much damage.
Who yelled in mid of fight
"There's two people who are authorized to advise me during that to maybe yell out those words 'stop the fight.' There's one, the physician — we have a ringside physician who knows more about the physical body than I do. He's there to give me advice. If he can't get my attention, maybe he might yell stop the fight. Then there's the fighter's corner. They train with him, they know about him, they know more things about him than I do. They may know something I don't know so that's why they would give me some advice to stop the fight. Ultimately, to stop the fight is my decision."
"Under no circumstances, even I as a referee, get up and yell and tell another referee to stop the match. If I were to do that, I would know it would be a situation where I couldn't live with myself otherwise. I know that there could be consequences that you'd never see me in that position again but I would sleep well knowing that I did that."
UFC's REACTION
UFC officials have since confirmed they will investigate the incident that took place between Hardy and Dean. The veteran referee Dean finished by saying he "wouldn't be able to live with himself" if he shouted to advise a fellow referee from cageside.
Hardy was critical of Dean for not stopping the match even when Herbert was knocked out cold. he even approached the ringside after the fight and got into an argument with the match referee.
Also Read : Brunson vs. Shahbazyan fight card: UFC Fight Night Las Vegas