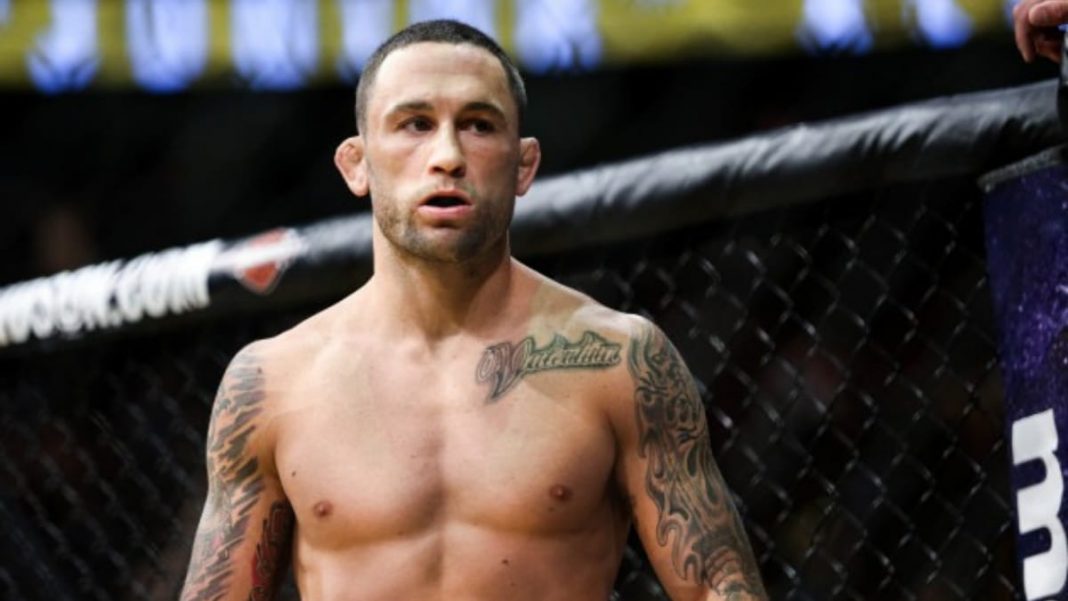 The bantamweight contender, Frankie Edgar is determined to get his first back-to-back wins in nearly three years. Frankie is soon to face Cory Sandhagen. The Colorada fighter, "Sandman" has an impeccable record of 13-2-0. He will be taking on "The Answer" who stands at 23-8-1.
Frankie Edgar is coming off a victory against Pedro Munhoz who he beat by decision in the 5th round. Meanwhile, Cory last won the battle against Marlon Moraes at the UFC Fight Night main event by a second-round TKO/KO.
Frankie Edgar and Cory Sandhegan will be fighting each other in the co-main event of the UFC Vegas 18 this Saturday in Las Vegas, Nevada. Edgar is determined to win this fight and head to take a shot at the gold. Edgar told in a recent interview, "I'm considering it a No. 1 contender's fight,".
"Any time you can string together a couple of wins over some top competition, doing what I did in my career, that's always going to put me at the doorstep," he said.
"Whoever gets the win will be fighting for the title," says Edgar approaching his fight against Cory
Cory Sandhegan has lost only one of his last seven fights in the Octagon. Sandhegan now is seen in the top ranks. So Edgar feels beating him will shine his spot. Meanwhile, Frankie has lost 3 of his last five fights but is still ranked No.4. This will still help him have a shot at the title.
"I'm down for the legend fights, too, but the competitor in me wants to fight the best guys. The day that I don't want to face the best guys, maybe I shouldn't be fighting. I put my heart and soul into this," Edgar said.
"Ever since I walked in this game, I wanted to fight the best. Fighting the best guys are going to get me where I want to be. Cory's no different. I think it's a perfect matchup for him and myself."
If Edgar manages to pull off a win against Cory, he would be in line at 135 pounds.
Also read Charles Oliveira turns down the fight against Michael Chandler at UFC 258