Free Fire 4th anniversary has commenced today and a set of events have already got the eyes of all players. Here are the latest events of Free Fire 4th anniversary that consists of several rewards, skins, characters and many more.
Free Fire OB29 update was released earlier this month and players have got a sneak peek of the 4th anniversary. Today marked the start of the much-anticipated 4th-anniversary event and players are yet to experience the peak day of the celebrations which are scheduled to take place on August 28.
Free Fire 4th anniversary release date, rewards, events and more
A new set of events have been introduced to the game as day 1 of the 4th-anniversary event goes live today i.e., August 20. Here is an overview of the latest FF events of the 4th anniversary:
FF 4th anniversary Login Rewards (23 August – 2 September)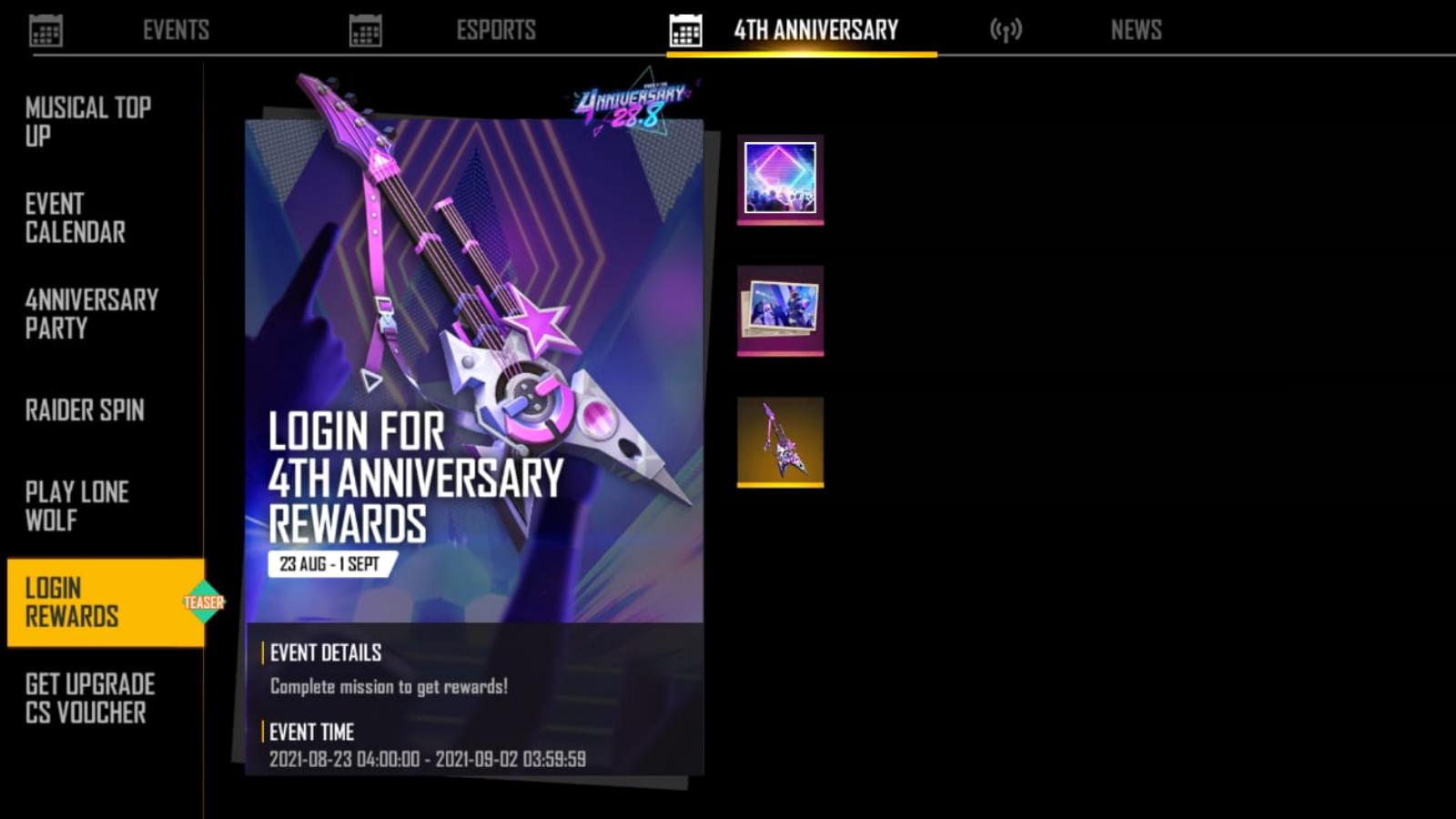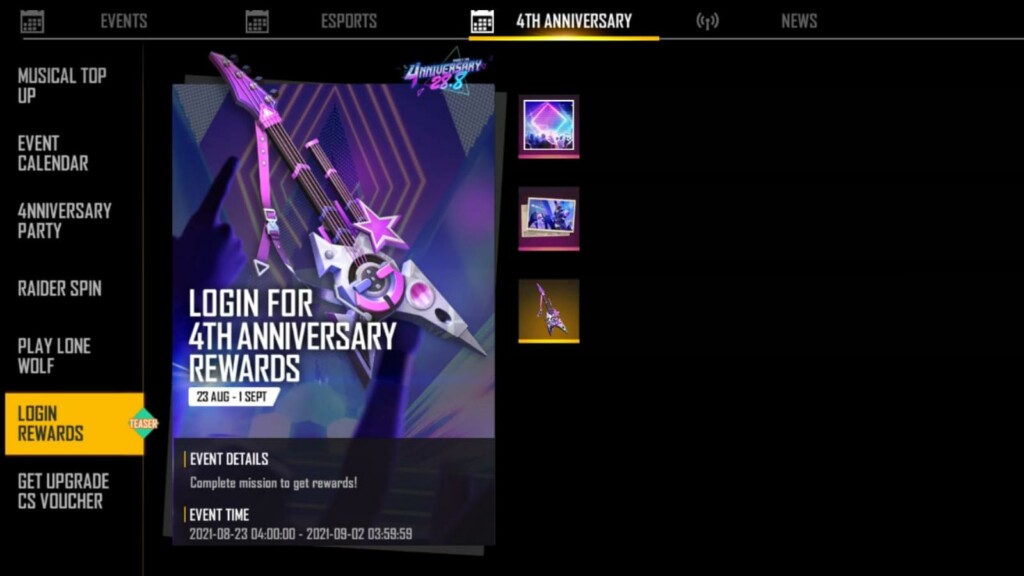 The login rewards event is yet to start and the event goes live on 23 August 2021 and will be active till September 2nd, 2021. The login rewards are:
Bright Lights avatar – Login for 3 days
Turn up banner – Login for 5 days
Thrash metallic Backpack skin – Login for 7 days
---
Thiva Character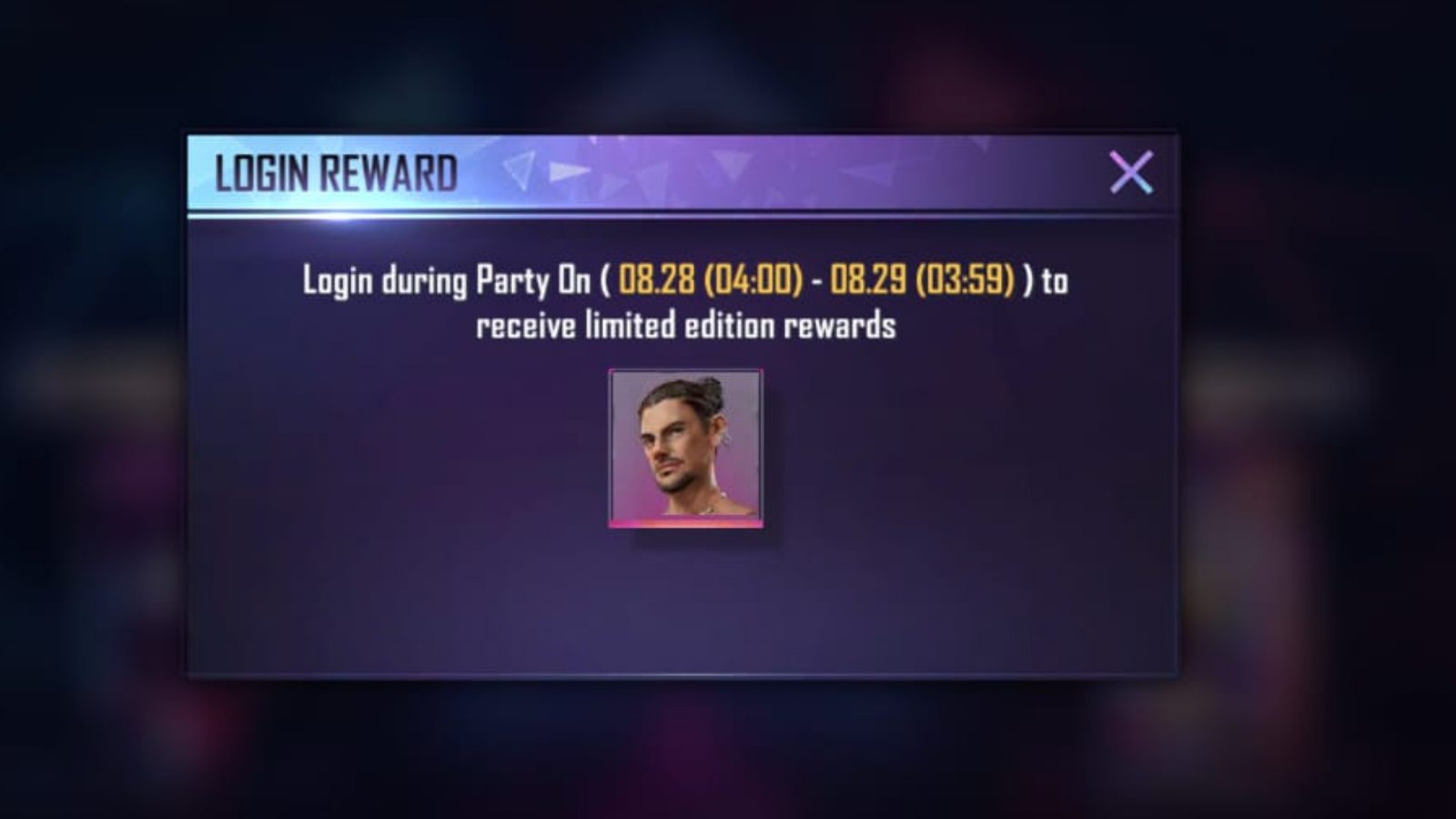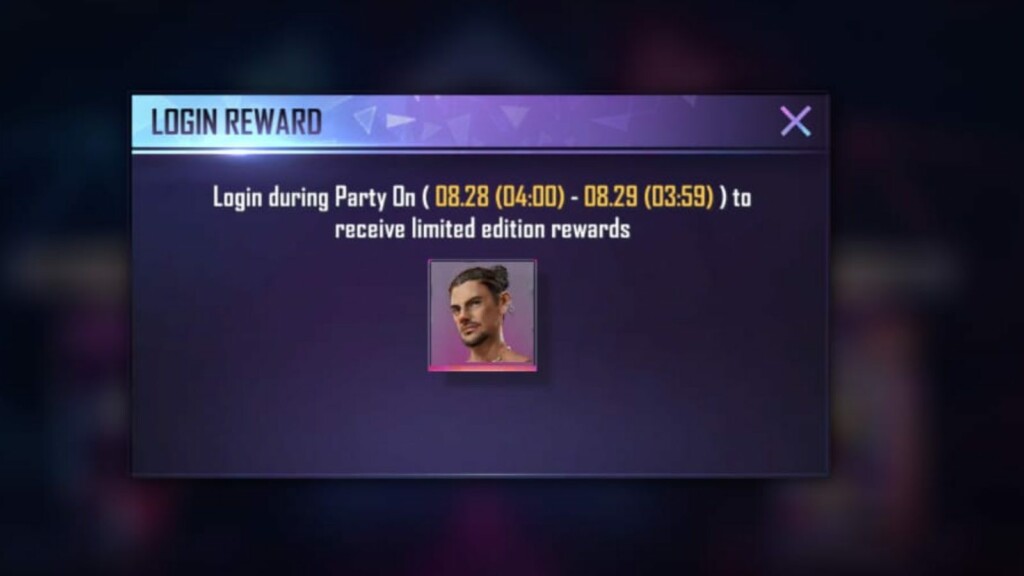 The thiva character is not yet avaible in the game. Thiva and Dimitri are two new characters that are being introduced to the game as part of their collab with Dimitri Vegas and LikeMe. Dimiri character was made available in a top up event earlier this month. Thiva characer is teased as alog in reward in one tof the latest event of the party. It means players need to login on the specific day to get the charcter.
However, it is yet to be revealed whether the character is available for free or not. All we need to do to wait for the peak day of the celebrations to know more about this.
Read More: Gaming With Laila (Bindass Laila) Free Fire ID, stats, YouTube rank, Earnings and more (August 2021)
---
4th anniversary Party (20 August to 5 September)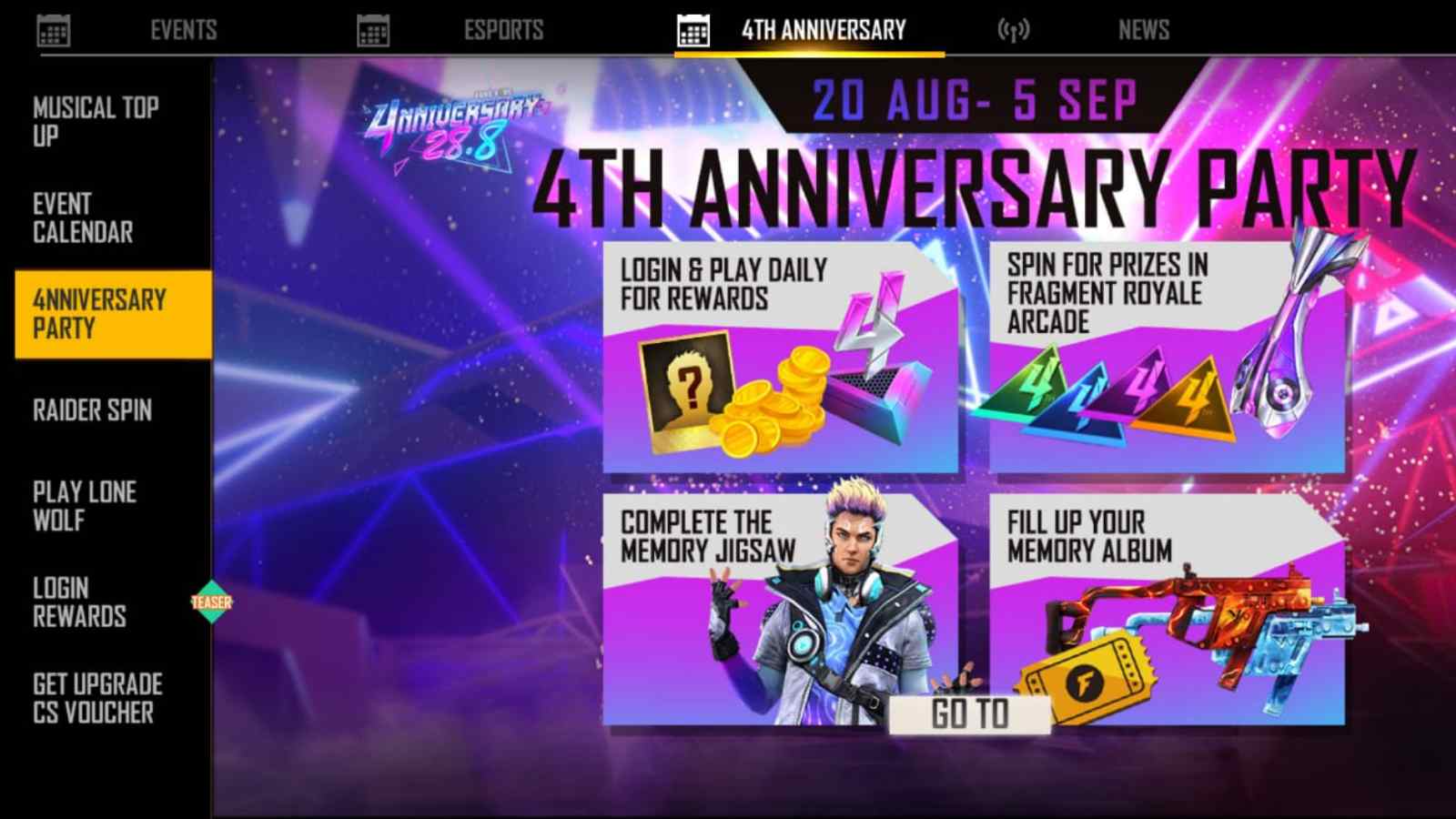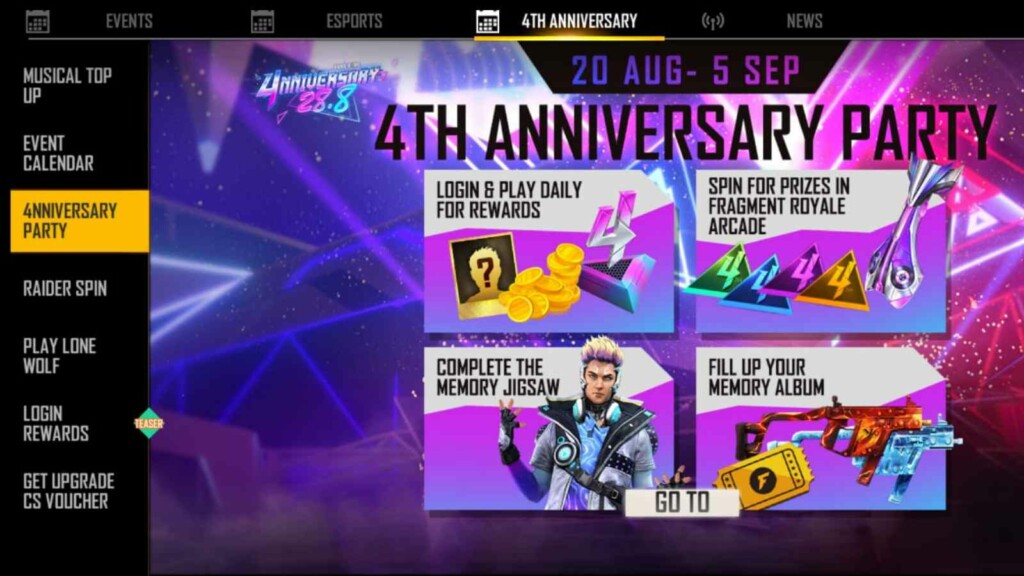 A wide array of cosmetics are available in this section. These are obtained by using Rythm Fragments in Fragment Royale section. Players can earn the anniversary Dynamic tokens in-game via daily missions/annual party. Players need to fill in and complete the puzzle in Memory Jigsaw to avail Amplified Bassrock top and Vector skin.
---
Get Upgrade CS Voucher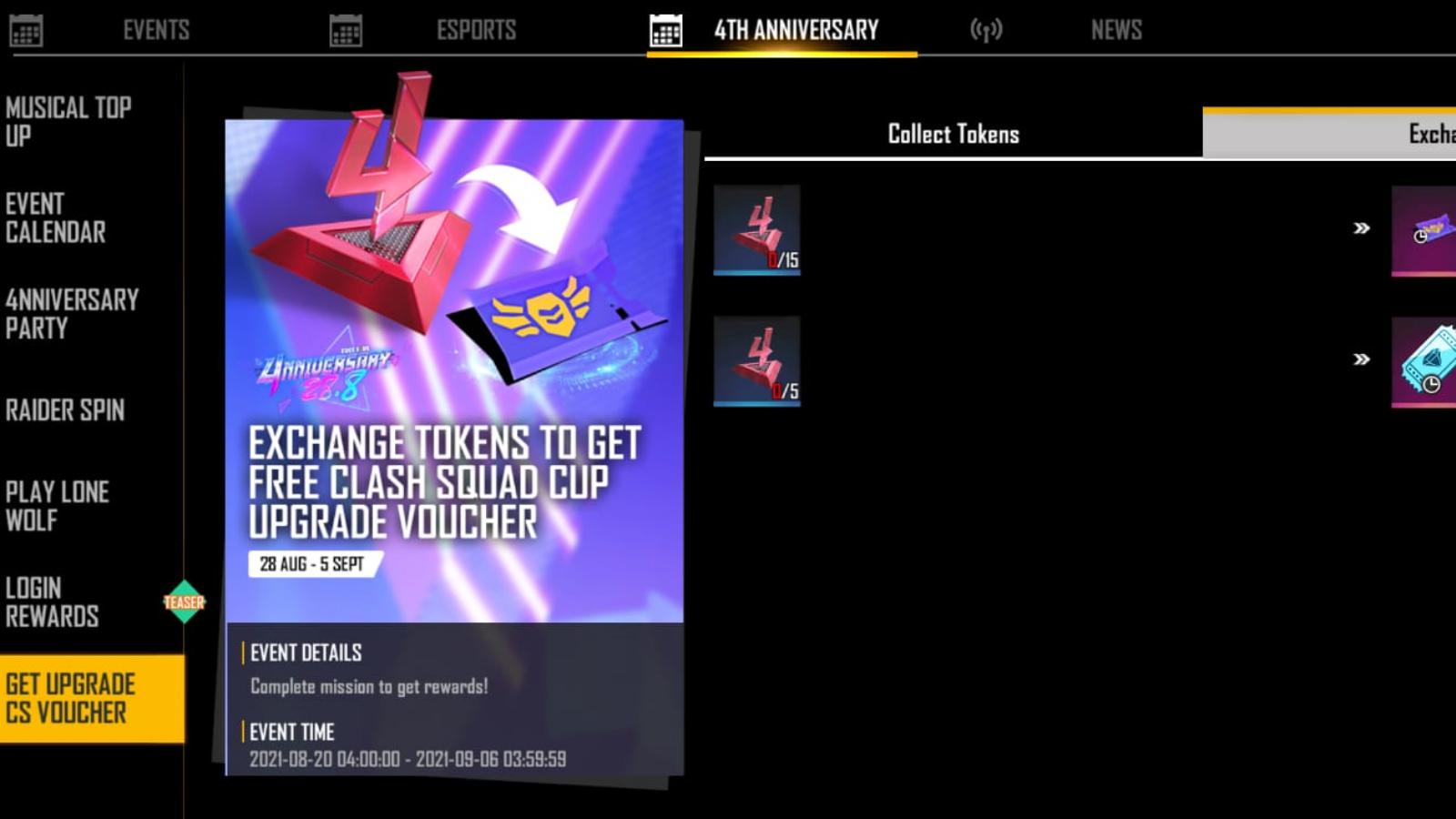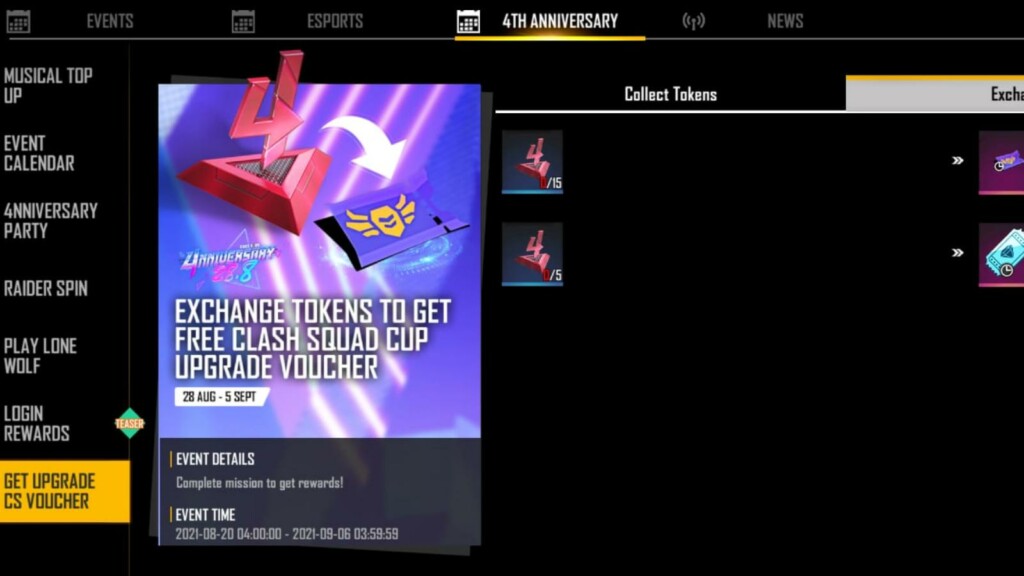 Players will receive Anniversary Tokens(red) by completing missions. After receiving certain amount of tokens, they can exchange them in "Clash Squad Cup Upgrade Voucher." Players can avail diamond royale vouchers by exchanging these.
---
4th Anniversary Event Calendar: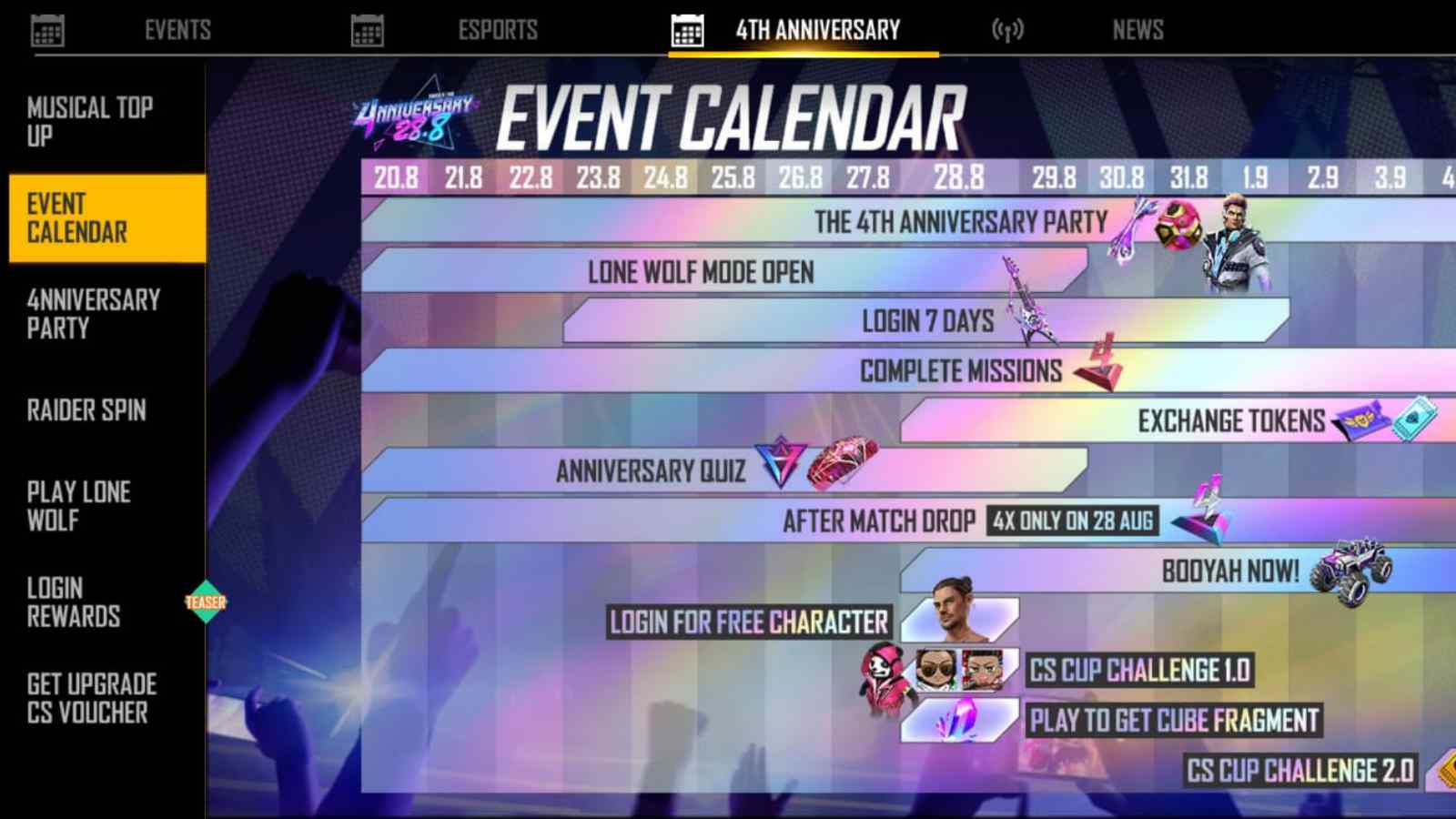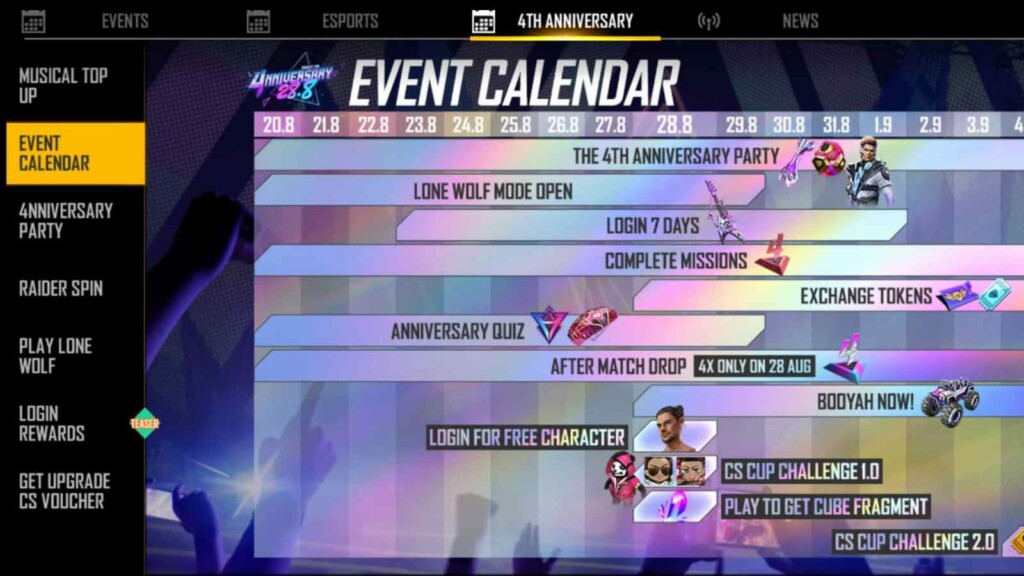 4th Anniversary Party (20 August to 5 September)
Lone Wolf Mode Opens (20 August to 29 August)
Login 7 days (23 August to 1 September)
Complete Missions (20 August to 5 September)
Exchange Tokens (28 August to 5 September)
Anniversary Quiz (20 August to 29 August)
After Match Drop – 4x only on 28 August (20 August to 5 September)
Booyah Now! (28 August to 5 September)
Login for Free Character (28 August)
CS Cup Challenge 1.0 (28 August)
Play to get Cube Fragment (28 August)
CS Cup Challenge 2.0 (3 September)
Also Read: Free Fire: Get Legendary Gun skins at 50% off in the store (Only for today)