| | |
| --- | --- |
| Real Name | Ajay |
| Nickname | Ajjubhai |
| YouTube Channel | Total Gaming |
| Age | 23 Years old |
| Profession | YouTuber |
| Date of Birth | N/A |
| Birthplace | Ahmedabad |
| Net Worth | 2 Million USD |
| Monthly Income | 15 Lakhs |
| Free Fire ID | 451012596 |
| Free Fire Name | Ajjubhai94 |
| Education | Diploma Dropouts |
Ajjubhai94
Free Fire is a very popular game and naturally many players flock around the title to play. The content creators are numerous and in this article we take a look at one of the most prominent ones, Free Fire Ajjubhai or better known as Total Gaming.
Free Fire is a very popular battle royale survival shooter game and it has garnered massive popularity in the recent years. The games has spawned a host of content creators and professional players. The content creators make numerous entertaining content on YouTube and BOOYAH in the form of videos or streams. Ajjubhai, aka., Total Gaming, is the biggest Free Fire YouTuber on the platform and creates entertaining content to the viewers.
In this article we take a look at Free Fire Ajjubhai, his stats, Net Worth, Income, channel and more.
Who is Ajjubhai (Total Gaming)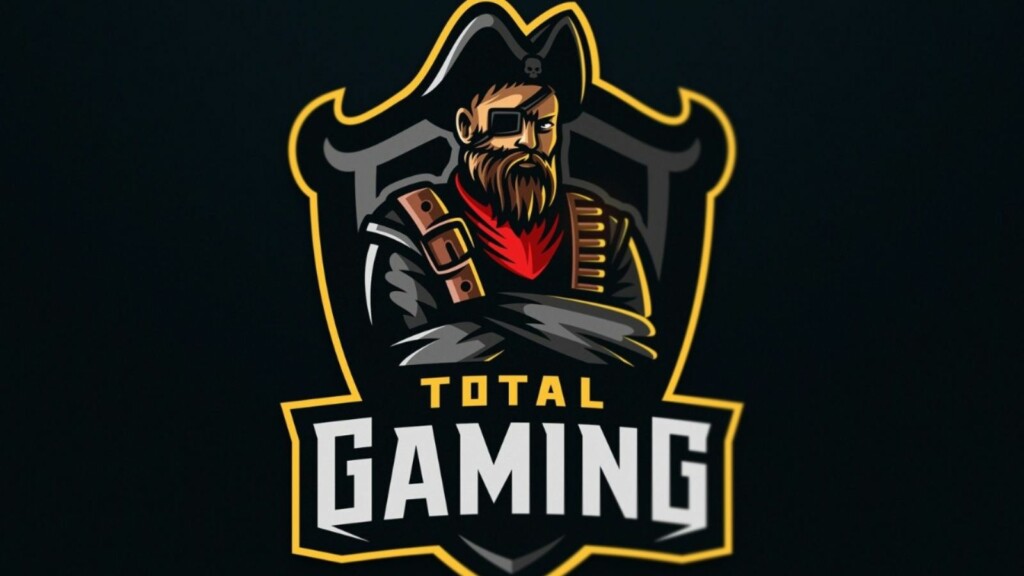 Ajjubhai or better known as Total Gaming, is the biggest Free Fire content creators on YouTube. He live streams games on his channel and makes fun and entertaining content for his viewers to watch.
His Free Fire ID is 451012596 and his in-game username is ajjubhai94.
Related: Gaming Tamizhan vs AJJUBHAI (total Gaming) Free Fire In May 2021:...
YouTube Channel
Free Fire Ajjubhai or better known as Total Gaming, started off with his YouTube career on 9th October 2018. Earlier he streamed games on PC but soon switched to mobile after upgrading his device. Free Fire instantly hooked him into the battle royal world and he started making numerous videos on the game.
The popularity of Ajjubhai has grown by leaps and bounds since then, almost becoming the poster-boy for Free Fire in India. His main channel is called Total Gaming and has almost more than 24 million subscribers in total till May 2021.
He also has a second channel called Total Gaming Live with almost 5 million subscribers. This channel is used for YouTube live streaming and interacting with his viewers.
Moreover, he has close to 3.6 billion overall views on his channel. His content is largely based on Free Fire, but he also plays a lot of other games. This includes Call of Duty Mobile, PUBG Mobile, GTA 5, and Assassins Creed Valhalla. He provides entertaining and informative videos with quirky and engaging Hindi commentary. Ajjubhai's second favorite game after Free Fire is Assassin's Creed
Click here to visit his YouTube Channel.
Ajjubhai's Net Worth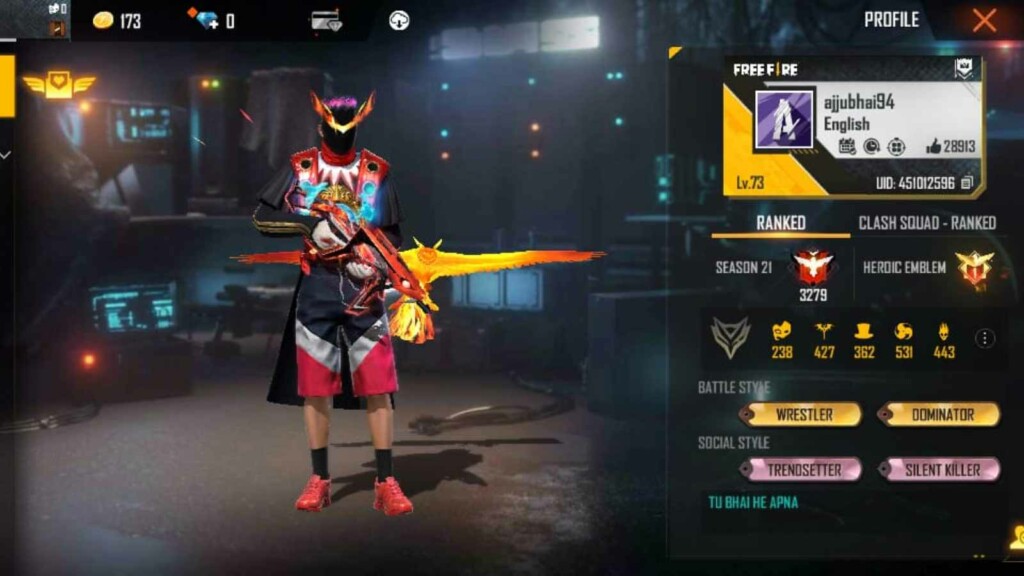 As per recent stats Ajjubhai's net worth has touched almost 2 Million USD which amounts up to almost 14-15 Crore Indian Rupees. His main income comes from Brand Promotions, super chats, Google Pay and Paytm.
His Monthly earnings amount to almost 15 lakhs and a Yearly earning of 2 Crore.
Ajjubhai's YouTube Stats
According to the Social Blade rankings his profile looks something like this: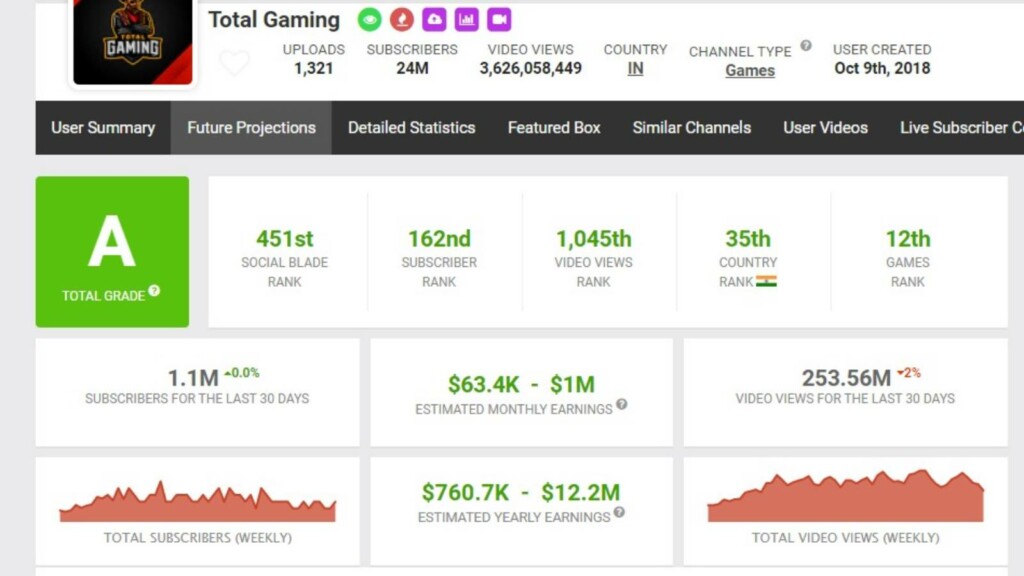 Games that Ajjubhai plays on Stream?
Ajjubhai is known for his content creation and is seen playing Free Fire, Assassin's Creed, GTA V, and Minecraft. He will also be playing Battlegrounds Mobile India in coming days.
What is the salary of Ajjubhai?
Ajjubhai's monthly estimated earnings from YouTube is 62.9K to $1Million. Including tournament wins, collaborations, and Paid promotions his estimated earnings per year is around $15Million.
Is Ajjubhai a software Engineer?
Ajjubhai is a Software Engineer by profession but he is known better for his content creation and gameplay. He is the first Indian streamer to reach 24 Million Subscribers on YouTube.
What is the age of Ajjubhai?
His age is 23 years.
Who is the AWM King in Free Fire?
Ajjubhai is the number one AWM king in Free Fire. He has excellent sniping skills and has very fast reactions in game. He is overpowered with snipers in game. Sometimes it becomes difficult for enemies to spot Ajjubhai when he is sniping
Who is the richest YouTuber for Free Fire in India?
Ajjubhai is the richest YouTuber in India for Free Fire. He has 24 Million subscribers on his YouTube channel. He has a large fan following in India. He has total of 3.5 Billion views for his videos all together.
Where is Ajjubhai's house?
Ajjubhai's house is in Gujarat, Ahmedabad in India.
Ajjubhai's Social Media
Also read: Free Fire Awakened Andrew in May 2021: Possible release dates, abilities…