The Free Fire City Open 2021 (FFCO) is about to conclude as the national finals will take place on this weekend on Independence day i.e., August 15, 2021. Here we will discuss about the Free Fire City Open national finals qualified teams, prize pool and more rewards.
FFCO 2021 is an Indian-region exclusive tournament and is announced with a 60 Lakhs INR prize pool. The tournament has started in April and has run excellently so far. Some teams and players were identified cheating and hacking. They got disqualified from the tournament. Now it is up to 12 teams(8 teams from eight regional finals, 2 teams from wild card finals, 2 teams from Play-ins finals) to fight for the ultimate championship title and prize pool.
Free Fire City Open National Finals Format and Schedule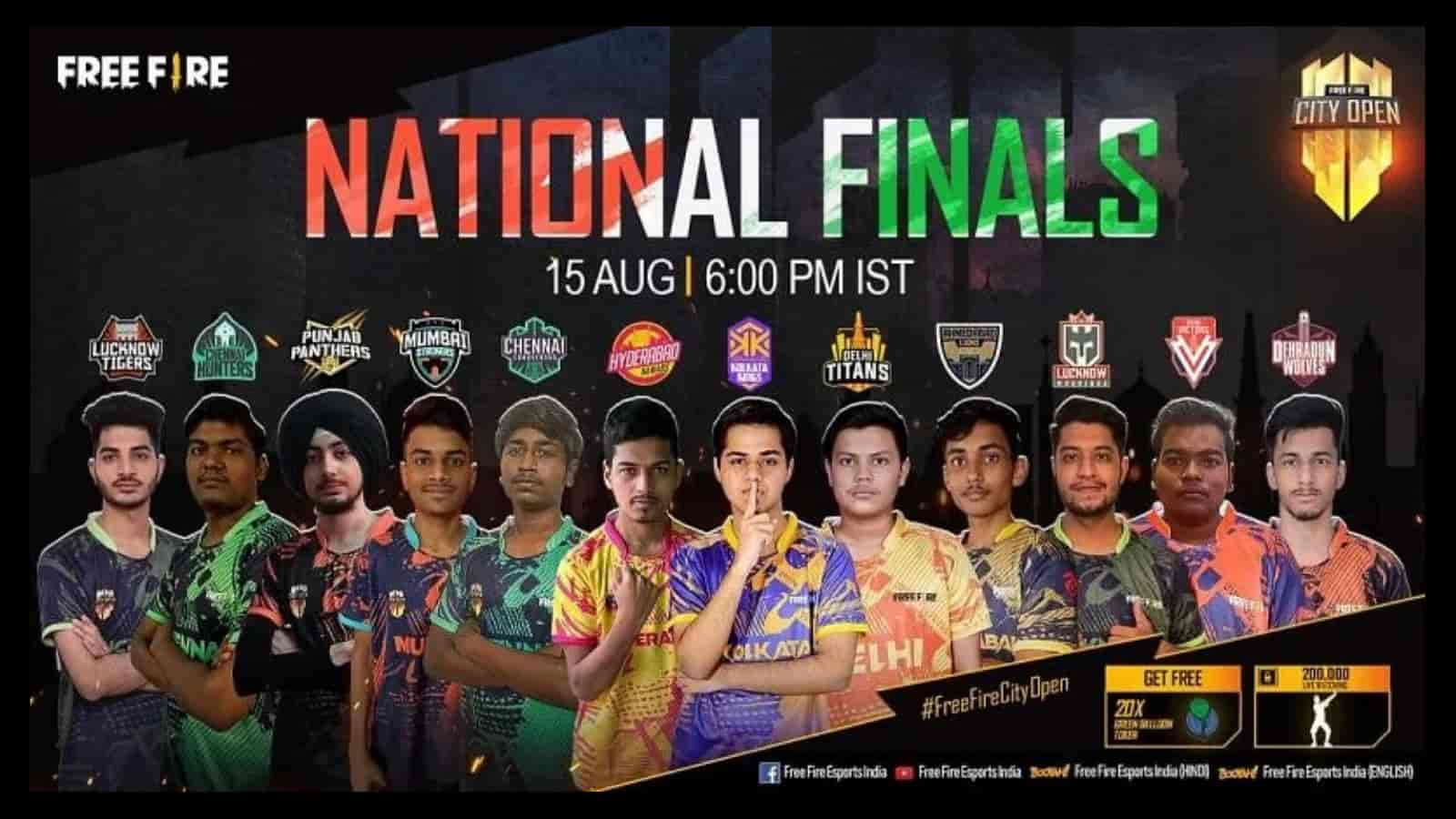 The tournament will kick off at Sunday on 15th August at 6 P.M. IST. Where 12 teams from the country will battle it out for the championship title and the prize pool of 60 lakh INR. The finale will feature many special guests such as VasiyoCR7, Lokesh Gamer, Sooneeta and many more.
The 12 teams competing in the Free Fire City Open finale consist of the 10 top teams from 8 states, which have been named after their major city — Delhi, Mumbai, Hyderabad, Ahmedabad, Kolkata, Chennai, Lucknow, and Visakhapatnam — and two "wildcard" entries who hail from outside of these eight regions — Dehradun and Punjab.
Related – How To Get S-VIP Badge In Free Fire: All You Need To Know
Free Fire has released an exclusive Booyah For Your City music video. The catchy rap anthem features famous musicians like Ikka, Brodha V, Cizzy, StreetViolater, and Kidshot rapping in 7 different languages to represent the FFCO cities.
FFCO 2021 is announced with a 60 lakhs INR prize pool which is approximately equal to $82,772 USD. So, the champions of the FFCO 2021 will receive the best of the prize pool i.e., 15 lakhs INR and the runner-ups will receive 7,50,00 INR. Each stage of the tournament (city regional finals, wildcard finals, city-play-ins x3 rounds) boasted a total of 2 lakhs INR prize pool.
Follow our Instagram handle to participate in huge DJ Aloks Giveaway and to stay updated with every latest news of gaming and eSports scene.
Also Read – Skylord vs Ajjubhai (Total Gaming): Who Is Best In Free Fire For August 2021?