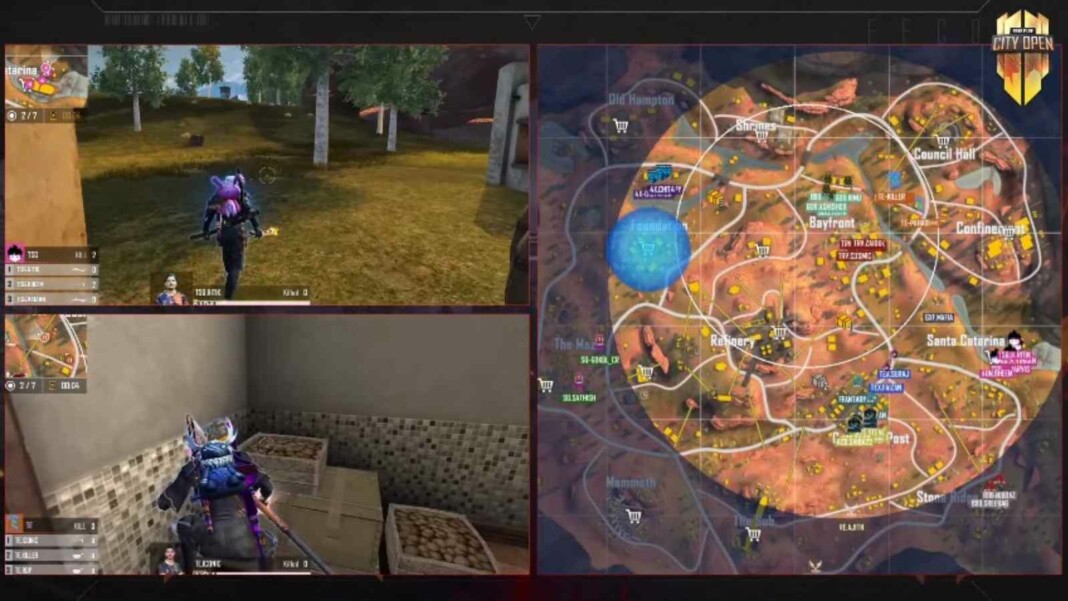 Free Fire city Open Play-Ins finals had concluded today and the viewers have witnessed Team Elite's Destruction over all other teams, and the team bagged their spot in the National Finals.
Fan Favorite team Elite had shown exemplary gameplay by clinching four booyahs out of six matches and have secured more than 50 kills. The team has ranked in the top 3 in the rest two matches. At the end of the finals day, the team has finished being at no.1 in the overall points table with 121 points and 56 kills. The team had played so aggressively and Raven Esports took the second spot with 73 points and 27 kills. Team Revolution and Team Assassin Clutchgod had secured third and fourth spots with 66 points each.
Teams took part in City Play-Ins Finals: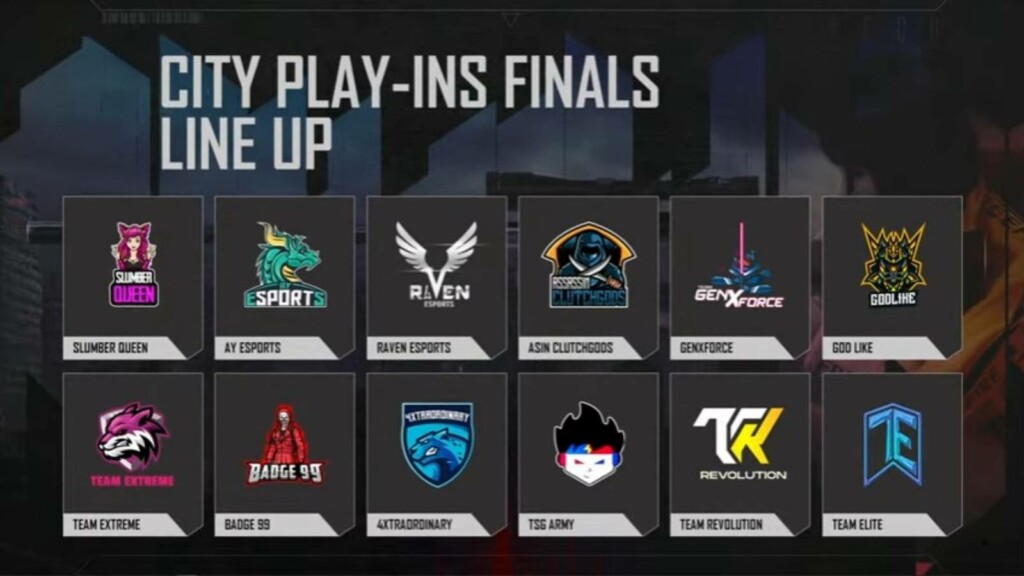 Assassin Clutchgods
Genx Force
Team Revolution
Gold Like
The Extreme
AY Esports
Team Elite
Badge 99
Slumber Queen
TSG Army
Raven Esports
4Xtraordinary
Road to National Finals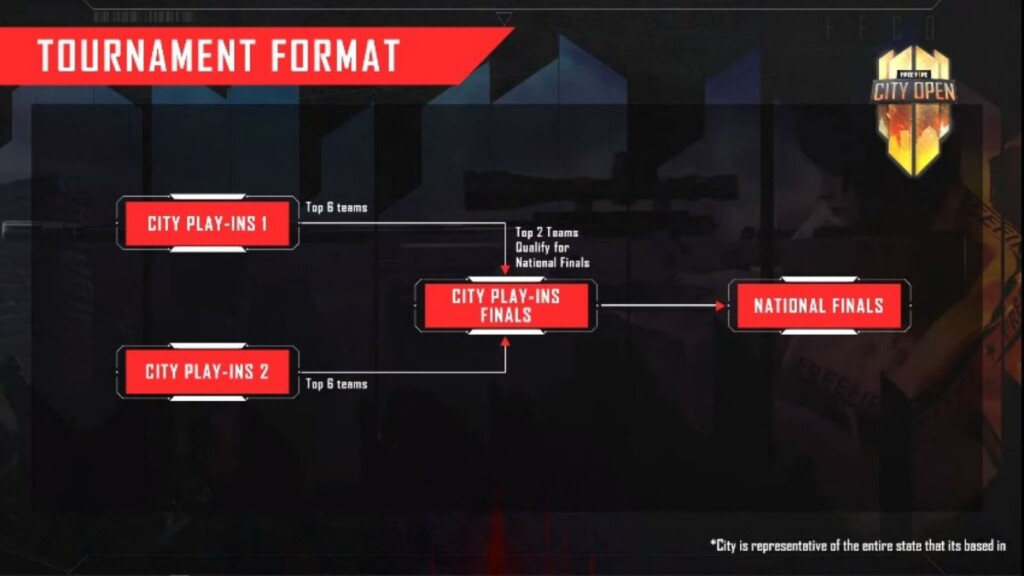 Teams that stand at the top 2 spots will get their positions confirmed in the National Finals which are to be held on 15th August. According to that, Team Elite and Raven Esports have qualified for the National Finals and that is the conclusion of the qualification phases of FFCO 2021. The finals will decide the champion of FFCO 2021.
Read More: Free Fire All Stars 2021 Asia Winners
Free Fire City Open City Play-Ins Finals Overall Standings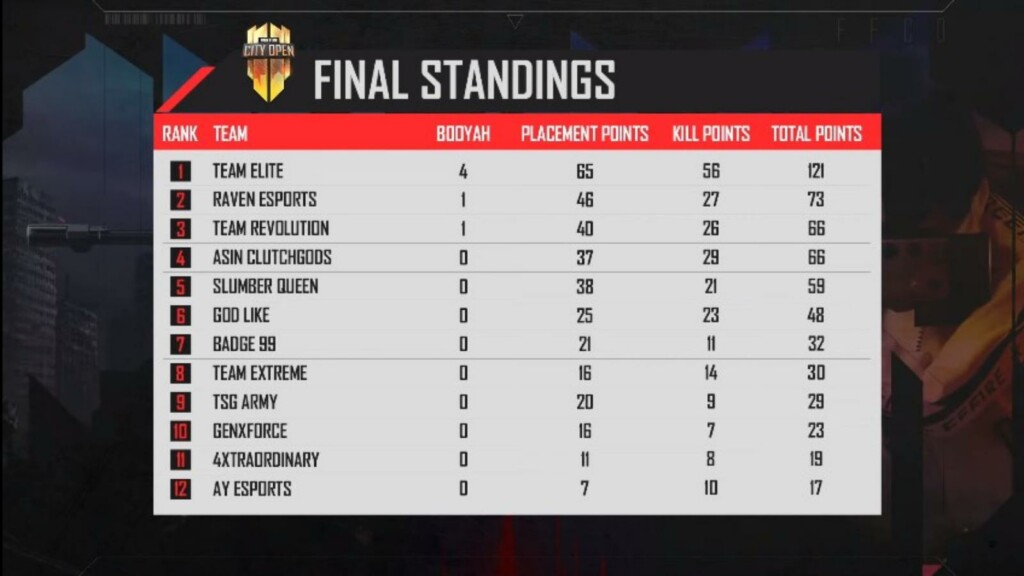 The Finals day has begun with the first match being in Bermuda and this match was won by fan-favourite Team Elite clinching the win with 10 kills. Team Assasin Clutchgod has got #2 in this match with nine frags whereas Team SLumber queen was eliminated with the third spot with 5 kills.
The second match was played on Purgatory, Team Elite maintained the same aggressive gameplay in this match and took the game on their side with 9 kills and similar to Team Elite, Assassin Clutchgod was finished at second spot with 9 frags. Team badge 99 took the third position in this match with 3 kills.
Team Elite has again made complete destruction in the third match as well and they have this match with a whopping total of 17 frags under their name where Pahadi alone took 8 kills on his own. Slumber Queen and Raven eSports finished at second and third spots with 2 kills each respectively.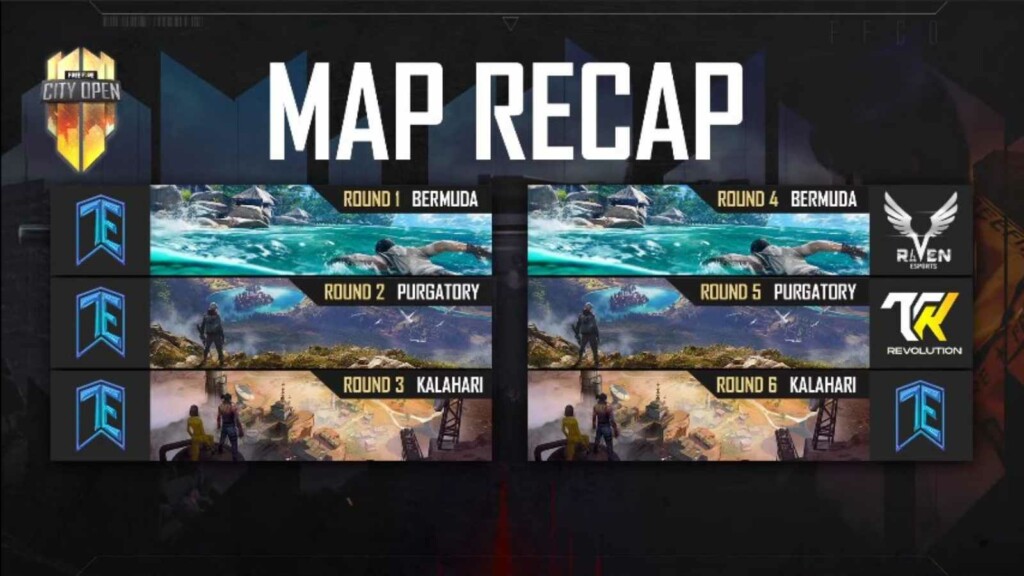 The fourth match was claimed by Raven Esports with 6 frags under their name. Team Assassin Clutchgod took #2 in this match with 7 kills whereas Team God Like finished at no.4 with 11 kills in total. Team Elite took 3rd position with 4 kills.
After Match 4, the team Elite stood at no.1 spot in the overall standings table with 85 points and 40 kills.
Team Revolution has emerged victorious in the fifth Match with thirteen frags to their name. Team Raven eSports took the second position in this match with 8 kills. Team Elite had finished at no.3 spot with 1 kill.
Team Elite has concluded the final match of the day by taking a booyah in this sixth match with a massive total of 15 kills. Team Revolution had finished at no.2 spot with 5 kills. That concludes the day with Team Elite bagging 4 booyahs showing destructive gameplay.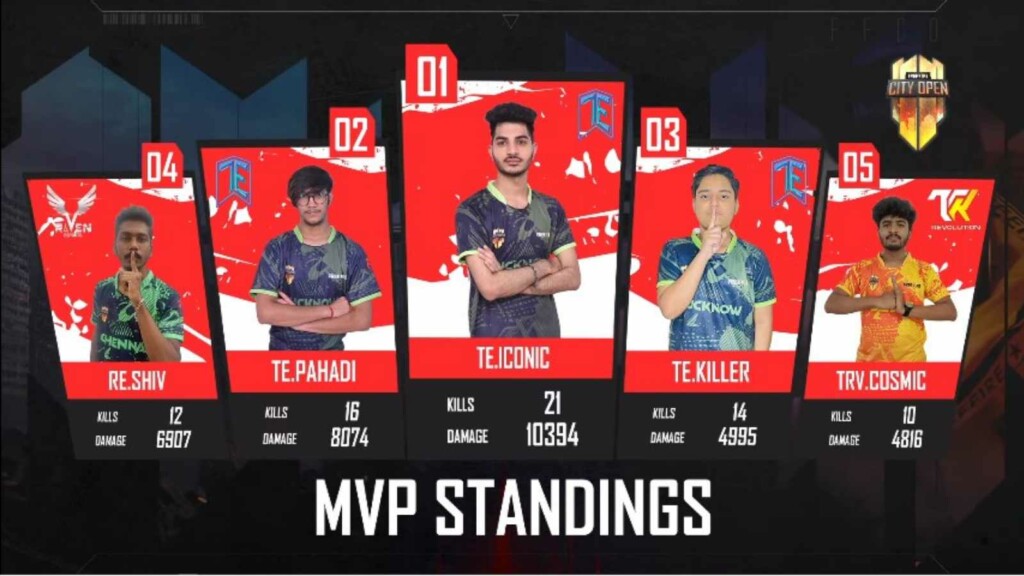 Iconic from Team Elite has bagged the MVP title award for performing impressive gameplay by dealing more than 10300 damage and securing 21 kills in total.
To know all teams who have qualified for National Finals, stay tuned to Firstsportz. It will be intriguing to see how Team Elite will perform in the National Finals. Will they be able to maintain the same aggression as today? What are your thoughts?
---
Prize Pool Distribution
| | | |
| --- | --- | --- |
| Team Position | Team | Prize Pool |
| 1 | Team Elite | 1,00,000 INR |
| 2 | Raven Esports | 50,000 INR |
| 3 | Team Revolution | 25,000 INR |
| 4 | Assasin Clutchgods | 25,000 INR |
Also Read: 3 Best Free Fire character combinations with Skyler for aggressive gameplay