Free Fire is currently celebrating the upcoming festival of Diwali with many new events and rewards for the players. Here is all about the Free Fire Diwali Booyah for rewards event!
Diwali is an auspicious time for the Indian sub-continent and is surrounded with festivities and more. The developers at Garena own a huge chunk of their player base in India and tehrefore, to celebrate alongside them, they have started the Diwali events in Free Fire. These offer various Diwali themed rewards to be won, majorly cosmetics just by finishing a few missions.
The Free Fire Diwali Booyah for rewards event is next in line where the players have to win a match in order to get rewards.
Free Fire Diwali Booyah for rewards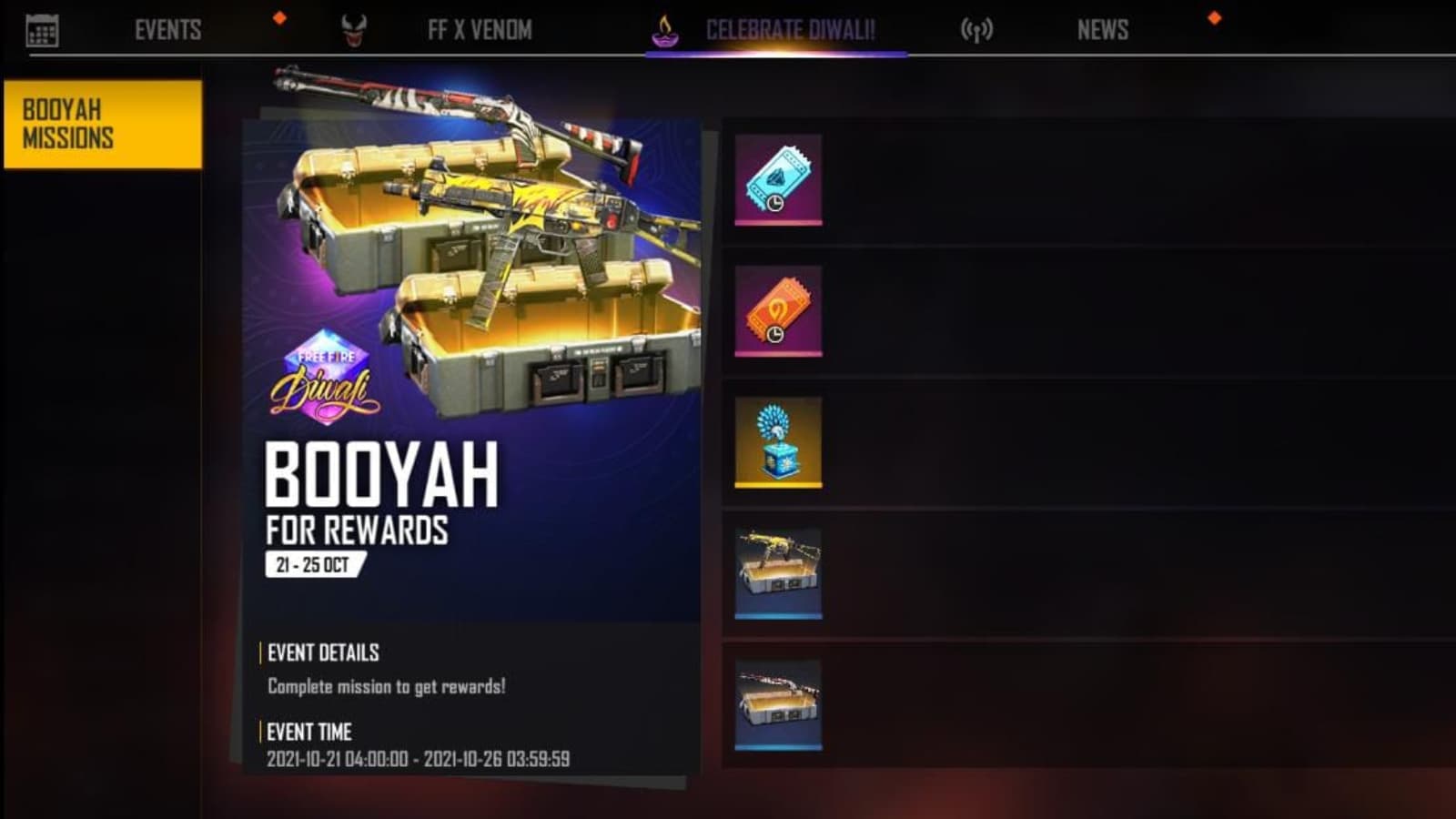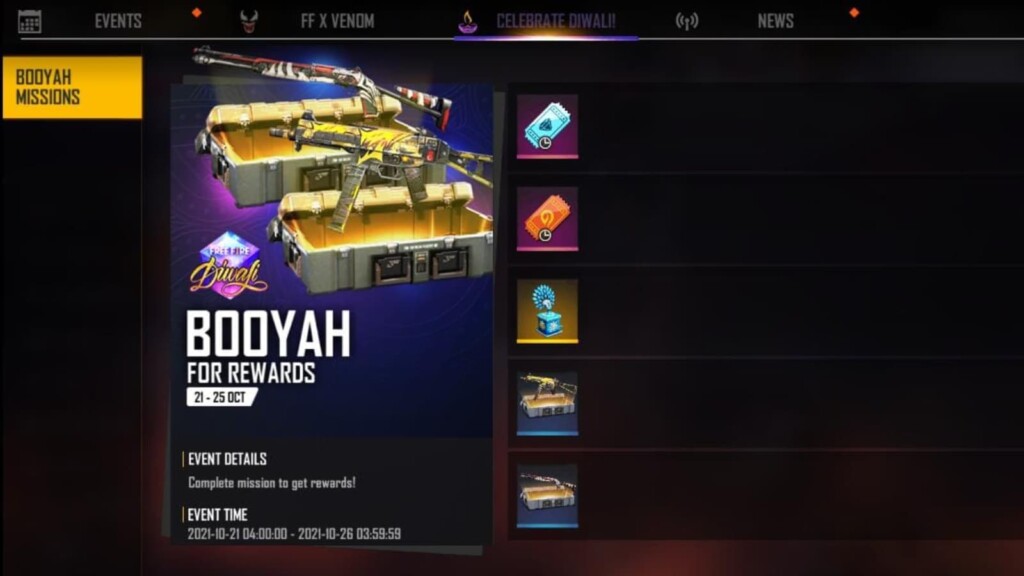 This event is completely new and unique for the Diwali season and will run from 21st October, 2021 till 25th October, 2021.
Related: Free Fire Elite Pass Season 42: Release Date, Rewards, and Time Revealed
This event will reward the players for participating in and playing Free Fire or Free Fire Max games during the Diwali season, in the above mentioned time limit. Completing these missions will give the players a variety of items that can be used ion Luck Royale spins and also as cosmetics.
The reward pool for the Free Fire Diwali Booyah for rewards event are as follows: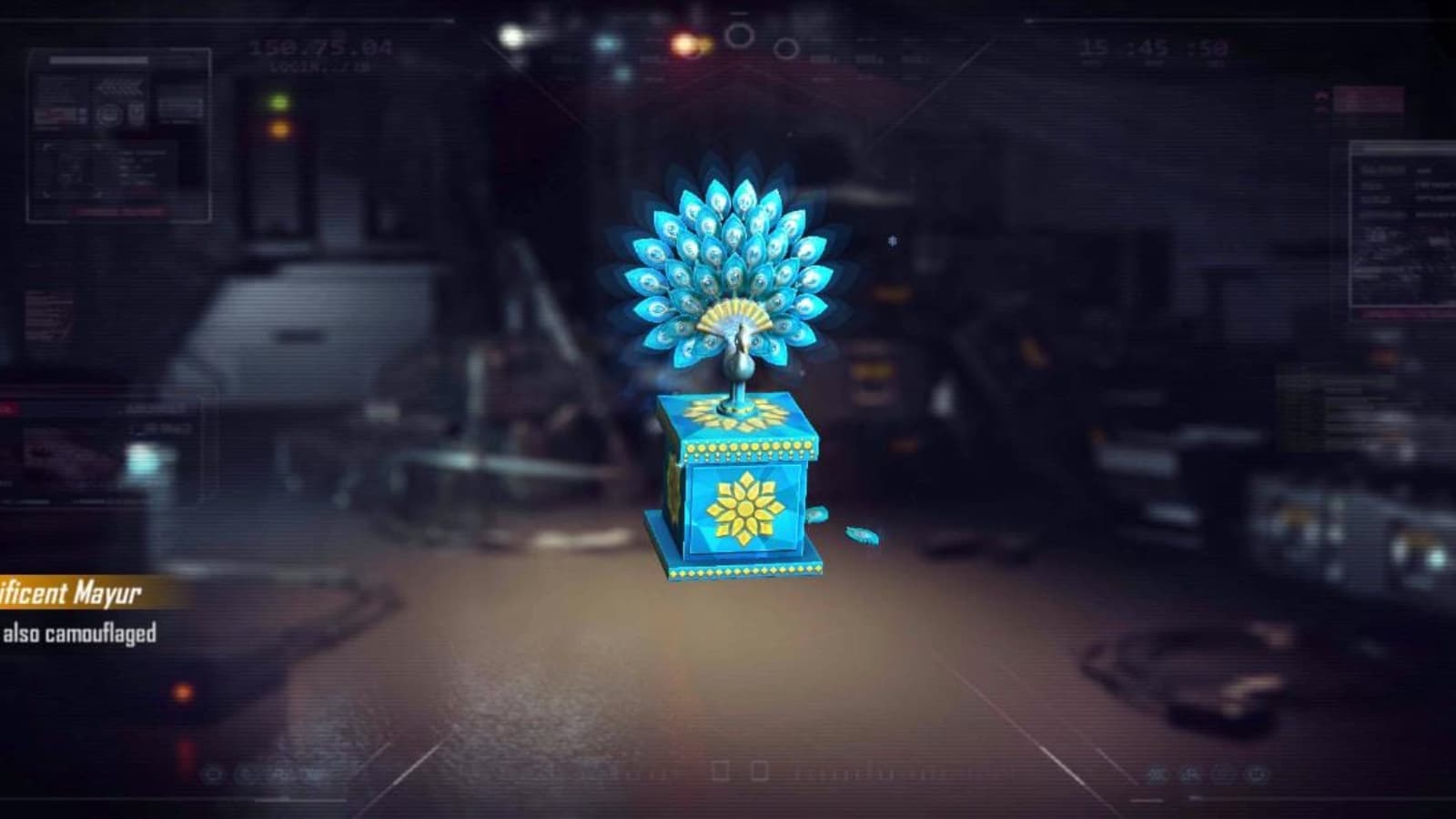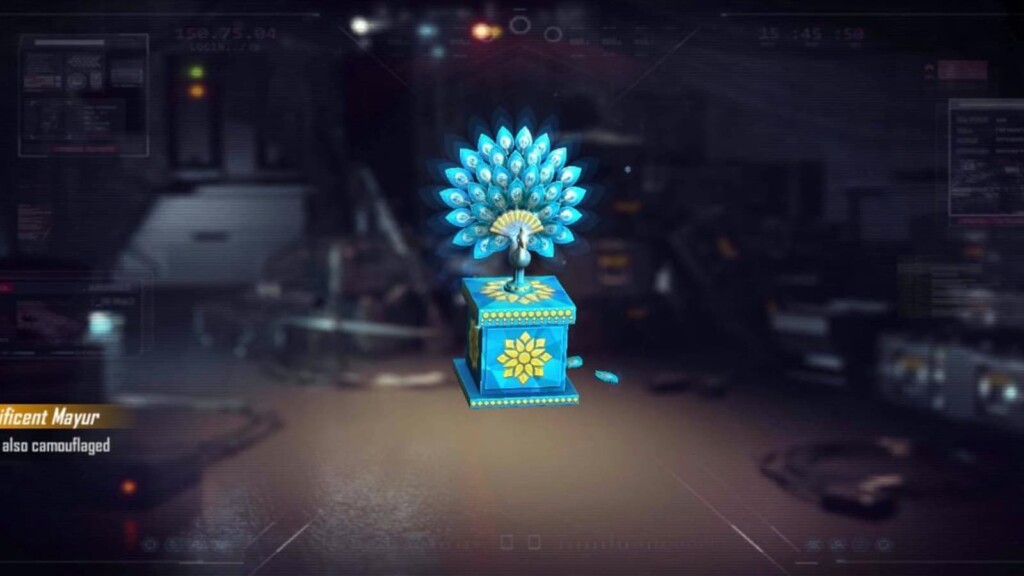 Booyah 1 time: Diamond Royale Voucher
Booyah 3 time: Incubator Vouhcer
Booyah 5 time: Magnificent Mayur Loot Box
Booyah 7 time: UMP – Cataclysm Weapon Loot Crate
Booyah 9 time: M1014 – Cataclysm Weapon Loot Crate
It contains the legendary tier loot-box, The Magnificent Mayur Loot Box when the player wins 5 times.
How to access the event and claim the rewards?
First of all open the Garena Free Fire app and then navigate to the Calendar section of the game on the top-right side of the screen.
After this, click on the Celebrate Diwali tab on the top middle and the Diwali event tabs will open.
Click on the Booyah Missions on the left side and players can redeem all the rewards from here.
Follow our Instagram page for more updates on gaming and esports!
Also read: Free Fire Max redeem codes for 21st October, 2021: Get Artic Blue Bundle!