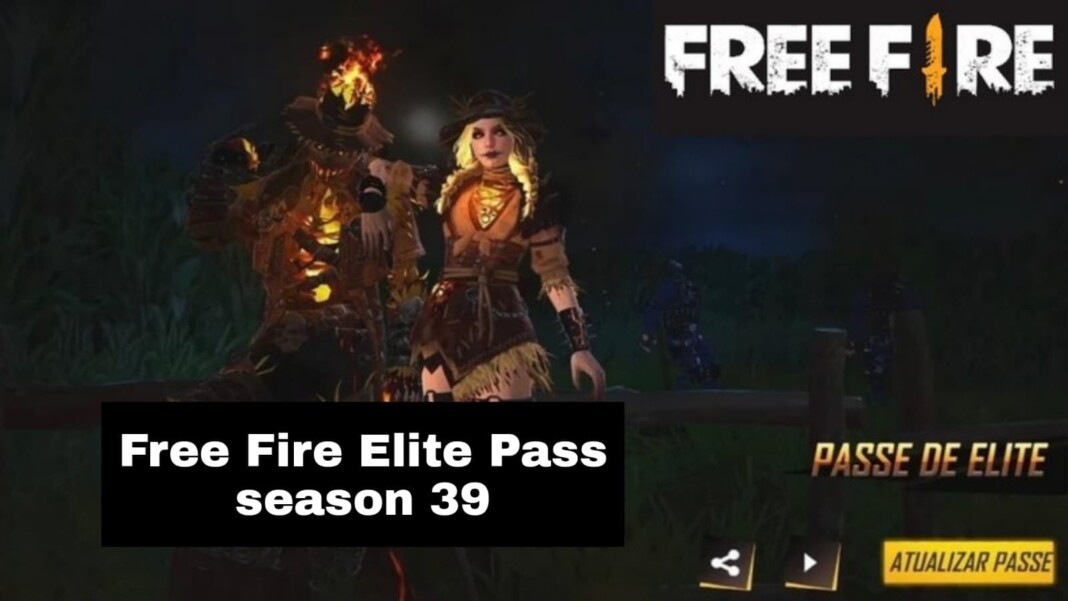 Free Fire Elite Pass Season 39 will be out soon and players can receive many free rewards alongside exclusive rewards from the new pass through pre-order. Here in this article we will take a look at the upcoming new Elite Pass season 39 rewards, release date and more.
The Free Fire Elite Pass Season 38 provides users with many exclusive in-game items, costume bundles and more. The pass becomes active from August 1st, 2021 and contains a two versions for players to choose from. The Elite Pass and Elite Bundle they cost around 499 and 999 diamonds respectively.
Free Fire Elite Pass Season 39 Release Date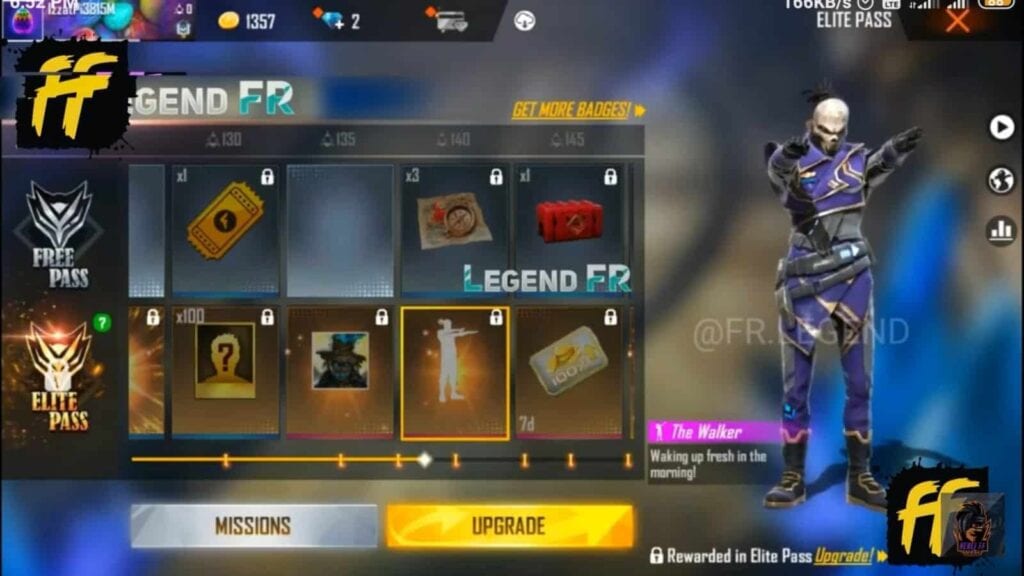 The latest elite pass in Free Fire season 39 will come in-game from 1st August and is known by the name "Flaming Scarecrows". Players can pre-order it for 1200 diamonds to get an exclusive Flaming Scarecrow Grenade skin and the Lantern backpack skin. These skins will not come back in later updates.
The main two sets of costumes for season 39 are based on scarecrows, with the male set turning players into a real flaming scarecrow. The best part of the set is probably the burning top – it reveals the core of the body filled with fire. The hat and trenchcoat are fairly cool as well – with a burning top and flame effect.
Related – K vs D-Bee Which Free Fire Character Is Better For Ranked Mode
Free Fire Elite Pass Season 39 Rewards
The rewards of the new season 39 elite pass are as follows:
Pick-Up Truck Skin – 0 Badges
Avatar – 10 Badges
Jacket – 15 Badges
Banner – 30 Badges
Female Bundle – 50 Badges
Treatment Gun Skin – 80 Badges
Backpack – 100 Badges
Banner – 115 Badges
Parang Skin – 125 Badges
Avatar – 135 Badges
The Walker Emote – 140 Badges
Surfboard Skin – 150 Badges
Loot Box Skin – 200 Badges
Male Bundle – 225 Badges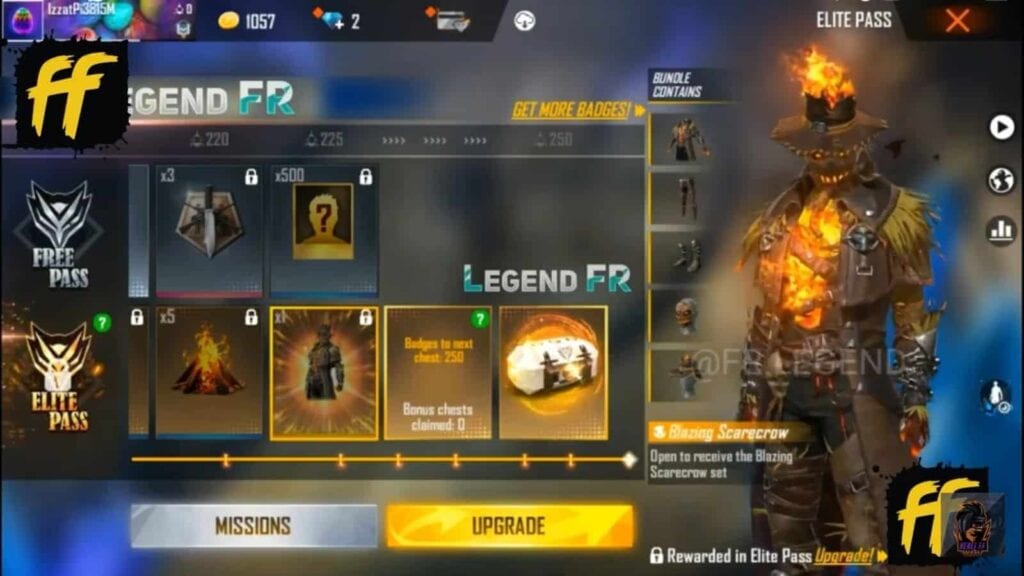 The latest elite pass is also said to feature a new emote in the exclusive rewards section. The new emote is called "The Walker Emote" with it's description saying "Waking Up Fresh In The Morning". This is the list of the leaked Elite Pass season 39 rewards, release date and more.
Follow our Instagram handle to participate in huge DJ Aloks Giveaway and to stay updated with every latest news of gaming and eSports scene.
Also Read – X-Mania Free Fire Id Stats, K/D Ratio, Monthly Earnings and More For July 2021