Free Fire is one of the most played battle royale games on the mobile gaming platform and it has been the most downloaded game for the year 2019 and 2020. It is known for its popular character roster, pets, appealing cosmetics and features.
The game features a Ranked mode in which players are given the ranks based on their performance. All it takes good gameplay to climb up those rank tiers. Headshots are an easier way to take down enemies and if you master them, you can have the most kills in the lobby. But, nothing comes so easy, it requires a lot of practice and skills, tactics.
Here in this article, we will share the best tips to do one-tap headshots in Free Fire perfectly.
Free Fire headshot Guide: Best Tips and Tricks to master one-tap headshots
1. Finger Layout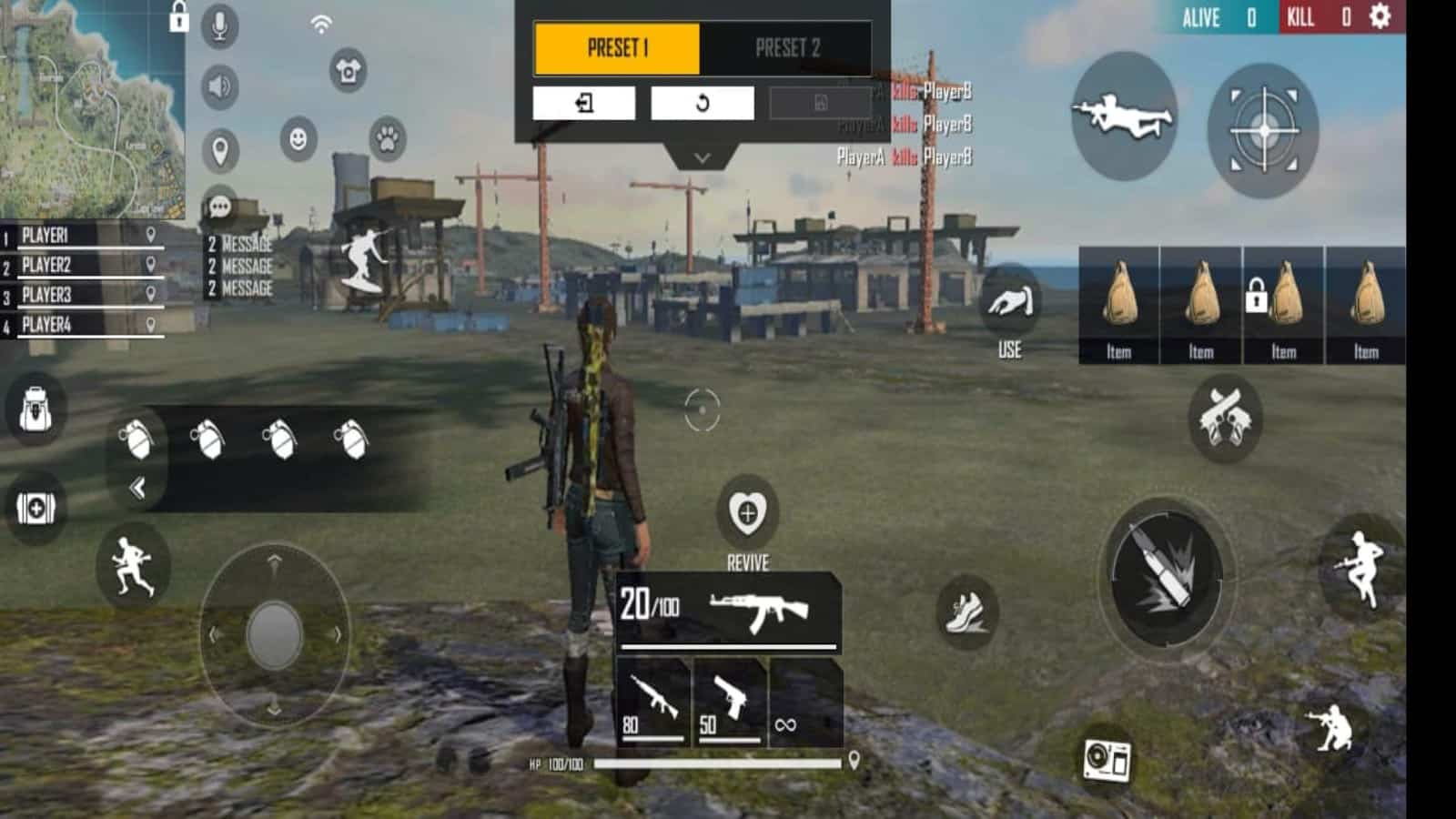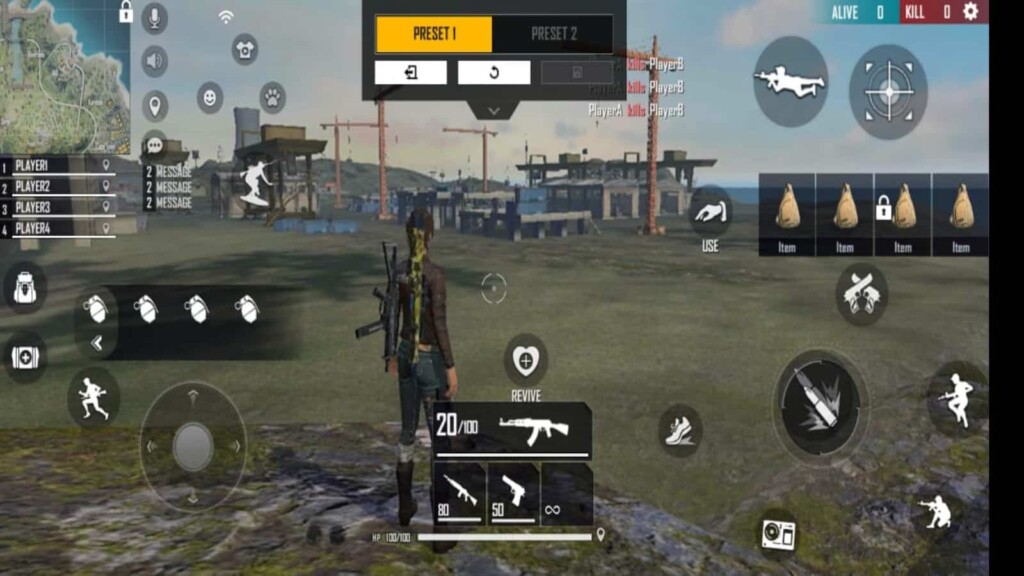 To perform well in the game, one must have to master all the in-game controls. However, you can customise the in-game controls at your convenience. Make sure that you have a perfect finger Layout so that you can act quickly. It doesn't matter how many fingers you play with as long as you have a grip on all the controls that guarantee quick reflexes.
2. Sensitivity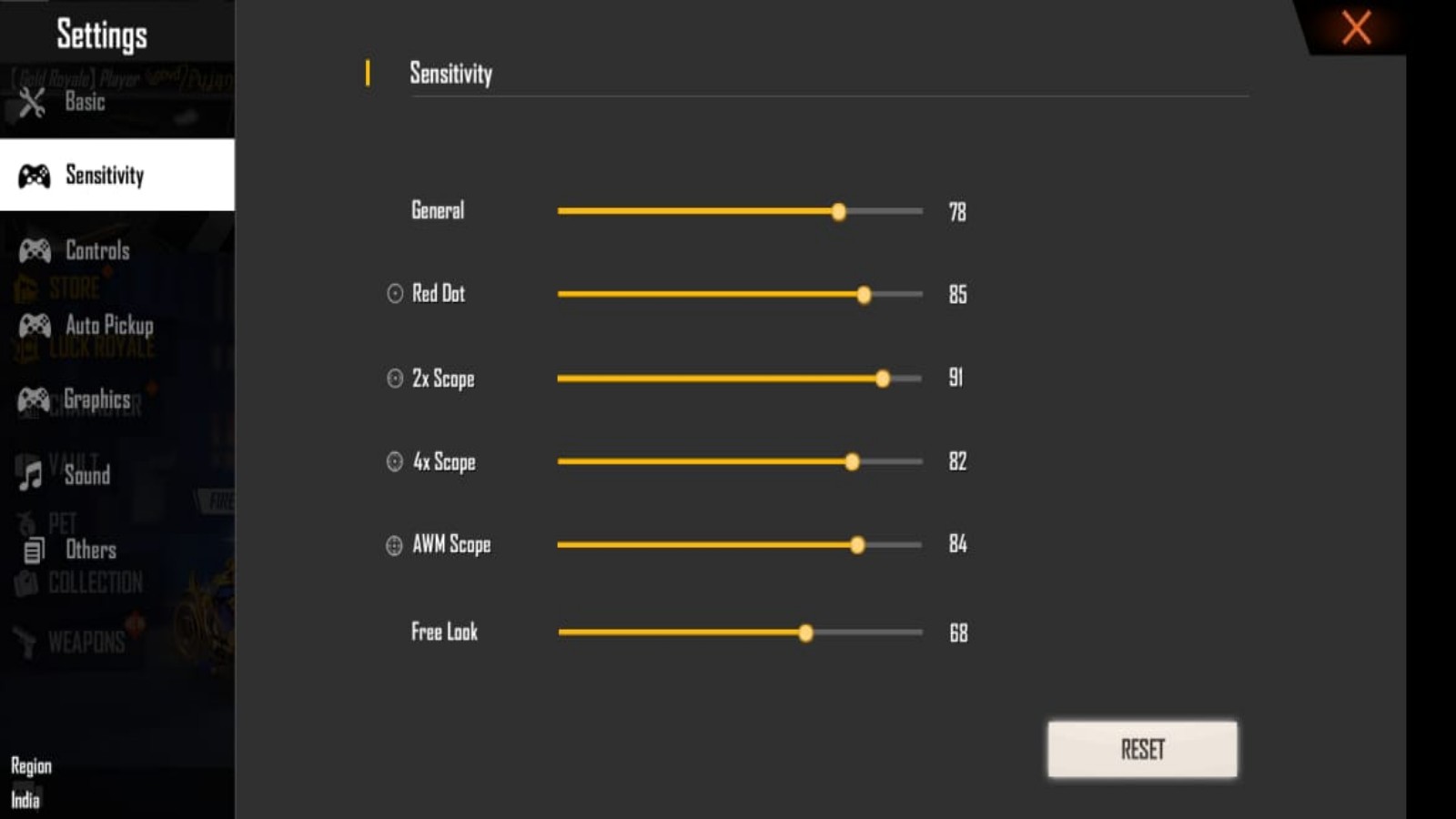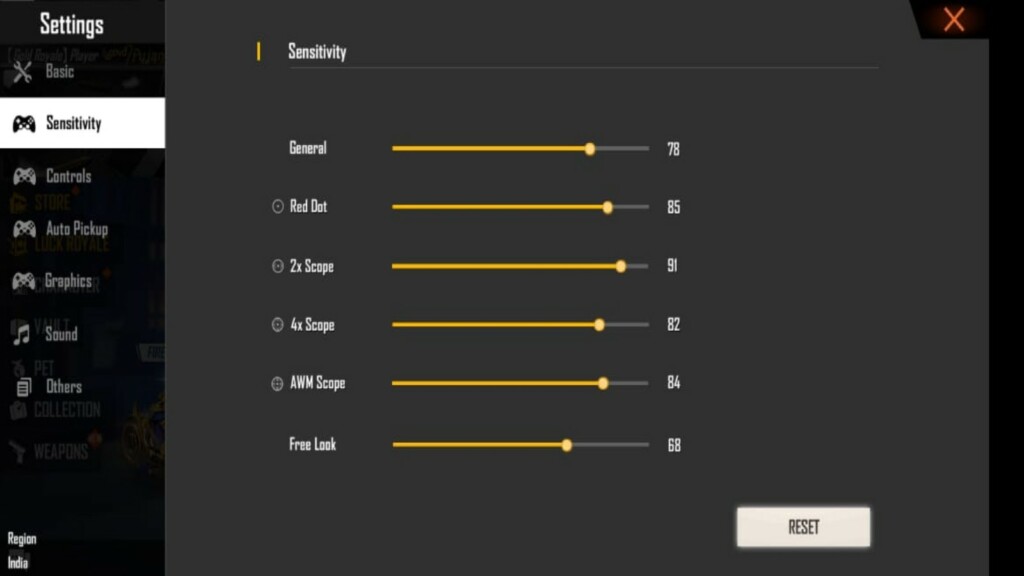 This is one of the most important factors for a player to perform well in the game alongside the controls. Sensitivity always plays an important role while you are aiming for headshots. You don't have to copy anyone's settings or controls but instead, you can try out and go for optimised settings and controls. Try playing by making all sorts of adjustments in the sensitivity section so that you can pull out one good master settings.
---
Read More: Ajjubhai vs Xmania Who Is Best In Free Fire Stats Comparison In June 2021?
---
3. Try practicing more and more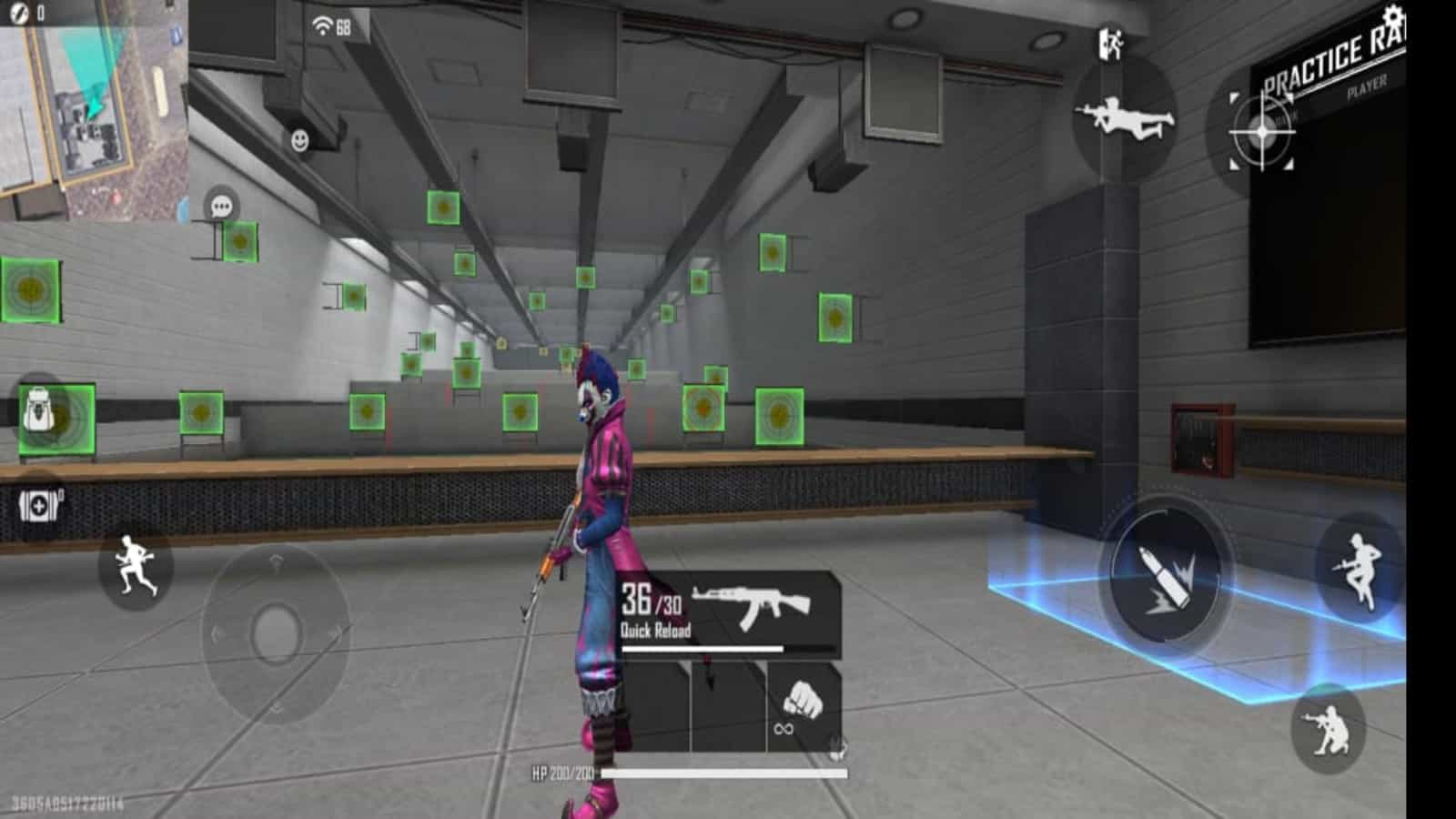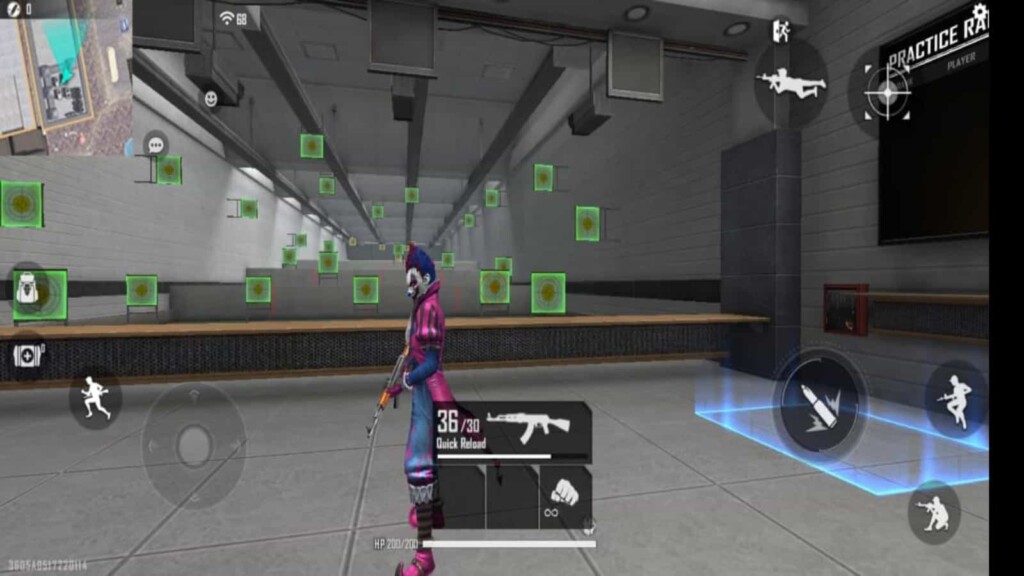 Even after making all these changes or implementing all the necessary things, it needs a lot more practice to make headshots or perform well in the game. One should get more acquainted with all of his controls and grasp over his sensitivity settings so that he can maintain his performance well in the game. Practice with your controls and sensitivity to improve aiming which can be more useful in picking one tap headshots in the game.
4. Aiming
Aiming can be done with your crosshair placed at certain places while indulging in a fight. Aiming is one of the important factors to make many kills. Free Fire mechanics of aim are a bit different from other battle royal games like PUBG and COD. In this game, the best way of aiming to make a headshot is to place your crosshair a bit upwards, directing to the sky. This is for when you shoot, the crosshair will be brought down automatically. That is why you can get many headshots by placing the aim a bit higher than the opponent's head.
---
Free Fire Headshot Guide: Best Tips and Tricks
Situp Headshot: As players may have noticed, headshots would not be obtained only by sitting. Instead, try this trick where you should follow these actions: Sit, Scope in, Stand and Fire. (Make sure that your aim is on the enemy while scoping in).
Prone Up Headshot: As mentioned in the above video by Broken Joystick, this headshot trick will work super well with the guns: Draganov and M1887. This might be difficult to do but you are guaranteed a headshot. Follow these to get a headshot by this trick: Prone, Place the crosshair on the enemy leg, Drag the fire button, tap on the fire button. Try accomplishing all these steps within 0.5 seconds upon spotting an enemy.
Jump Drag Headshot: Jump and drag the fire button simultaneously while placing a good aim on the enemy to get this headshot.
OneShot or Lucky Shot: This trick only works when the enemy is in a rest position. If he's moving this cannot be achieved. Once you spot the enemy while he is in a standing position, aim and drag the fire button to get a Lucky headshot. You can find more tricks like these in the above video.
---
Follow our Instagram handle to participate in the huge DJ Aloks Giveaway and to stay updated with the latest news of the gaming and eSports scene.
Also Read: Garena Free Fire Graminity: Unlimited Diamonds Hack Generator – Is it safe to use or not?