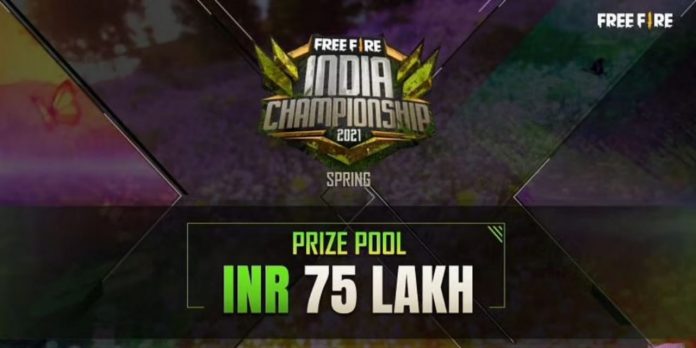 The Grand Finals of Free Fire Indian Championship Play-ins came to an end today. The qualifiers were going on for many days for the grand finals. Today the Final play-ins was commenced to an end. Team D Esports emerged victorious today. The top 6 teams on the leaderboard will be qualified to play in the grand finals.
The tournament has vowed a huge prize-pool of 75 Lakhs. Free fire Indian championship spring 2021 took off on 25th January 2021. It will last till the 21st of March 2021. The grand finals will be a treat to watch. The fight will be between the 12 teams.
Related: Skyler vs Shirou in Free Fire: Character ability Comparison for March 2021
Teams Qualified for Grand finals through Play-Ins:
Team D Esports (79 points)
Last Breath (69 points)
Galaxy Racer Esports (65 points)
Team Nemesis (54 points)
LvL Iconic (49 points)
AFF Esports (48 points)
Teams Qualified for Grand Finals from League Stage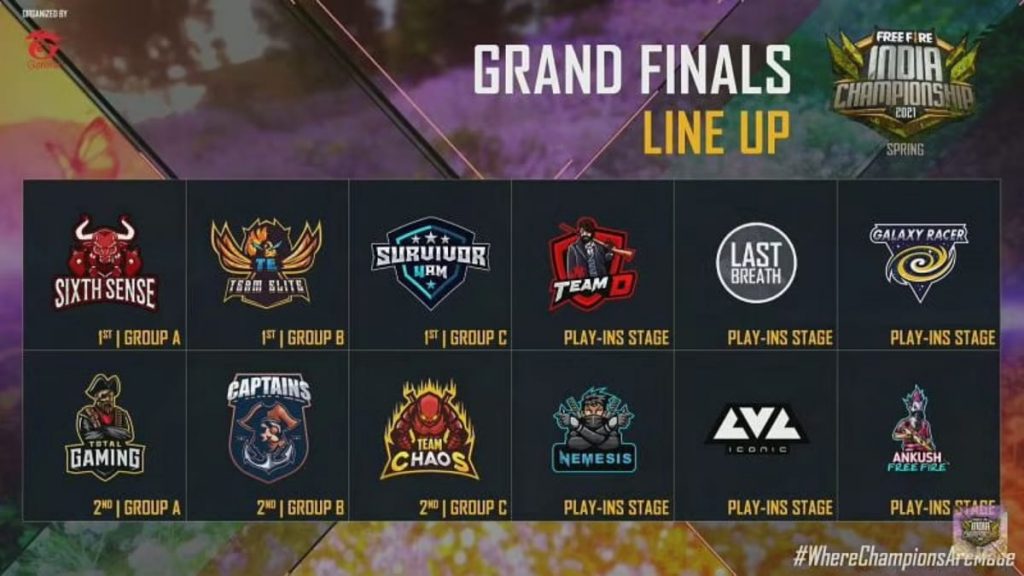 Sixth Sense
Total Gaming Esports
Team Elite
Captains
Survivor 4 AM
Team Chaos
During the league stage of the Free Fire Indian Championship, 6 teams were selected to play-ins. Later the teams that were not selected in the league stage were selected had to play Play-ins to qualify for the Grand finals of Free Fire Indian championship 2021.
Free Fire India Championship Grand Final Play-Ins overall report of team standings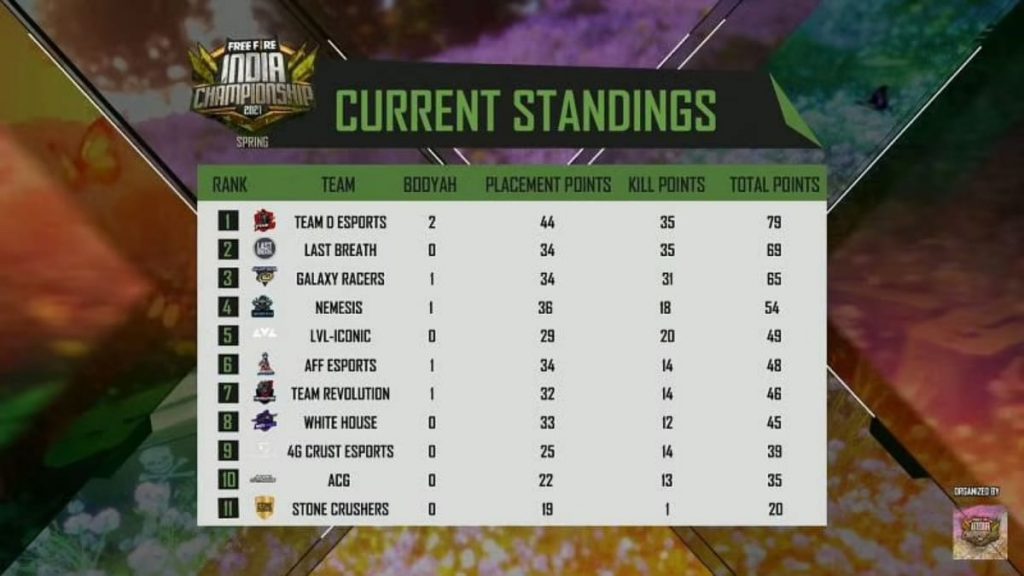 As we all know Free Fire starts all the tournaments with a Bermuda map. Which was the first map of the Garena Free Fire. Then with Purgatory and Kalahari map. So it was a tournament of 6 rounds each map was played twice.
The first match was won by Team Revolution who clinched 18 points in the first round of the tournament in Bermuda map.
The second and third rounds were played in Purgatory and Kalahari map. The second round was won by Galaxy Racer Esports and the third round by Team D sports.
After the third match of Play-ins Galaxy Racer Esports led the leaderboard on the top. With consistency, they had 41 points with 16 kills.
The fourth and fifth match was in Bermuda and Purgatory. It was won by Ankush Free Fire and Team D esports.
The final sixth round was won by team Nemisis with a total of eight kills this packed up the FFIC Spring 2021.
Now the six qualified teams of Play-ins will join the other 6 teams that were qualified directly through the league stage. To battle for the title and win the grand prize pool of 75 Lakhs.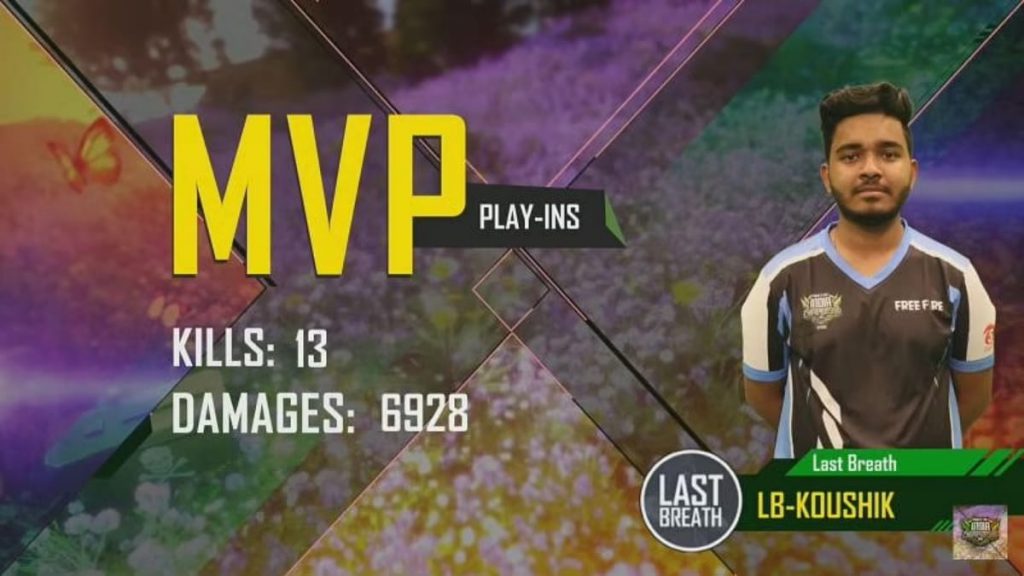 Todays MVP was LB Koushik with 13 kills and 6928 damage.
Also Read: Top 3 places to avoid on Bermuda map in Free Fire