Free Fire has announced that character Jai would no longer be available in stores from July 31, 2021. The character was introduced under the partnership with Indian Bollywood film star Hritik Roshan.
It has been over a year since the character was introduced in the game and the character was released in July 2020. The character was featured in an event named "Be The Hero" along with a gun skin.
'Jai Character will no longer be available in Free Fire stores from July 31' says Garena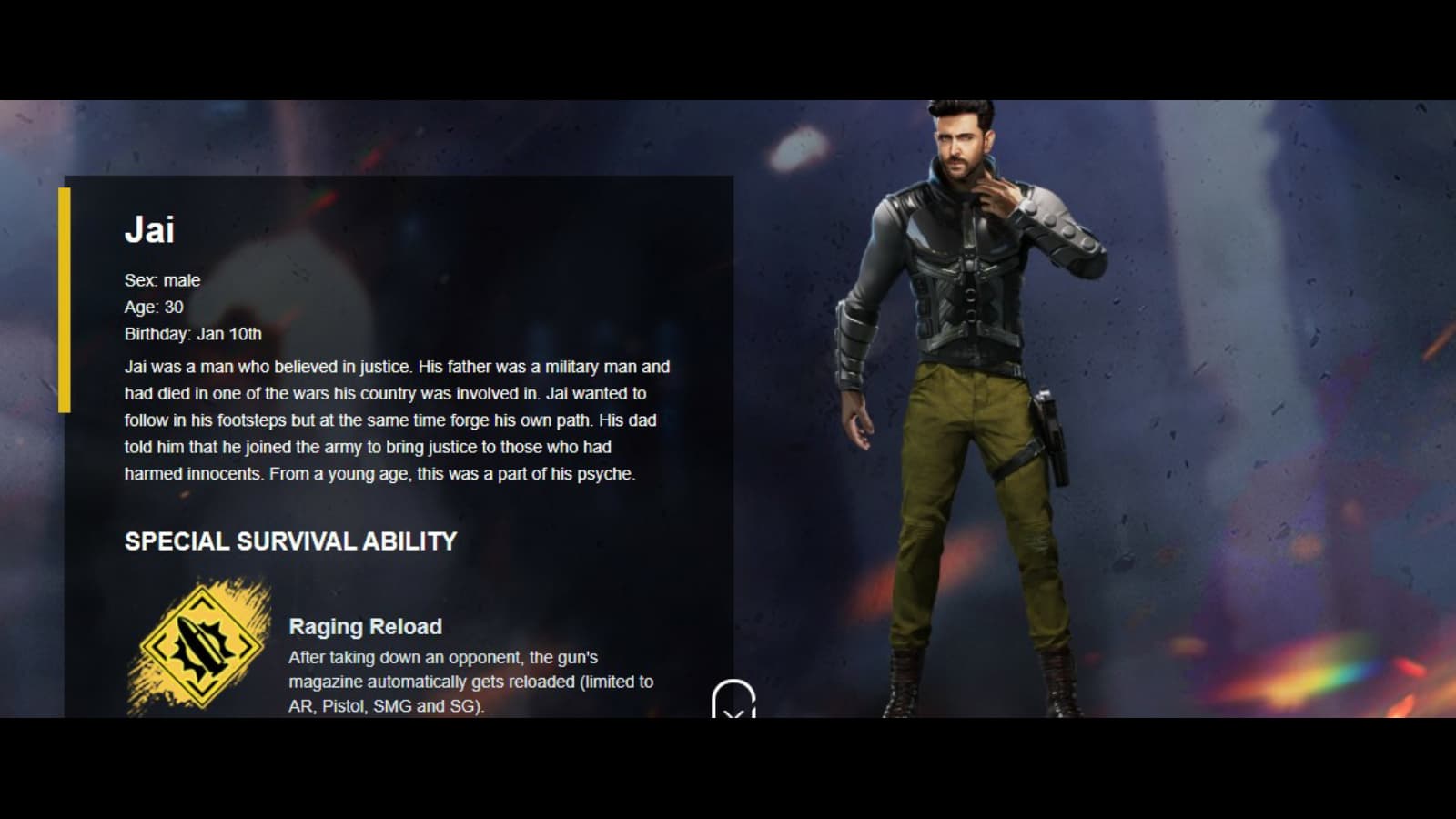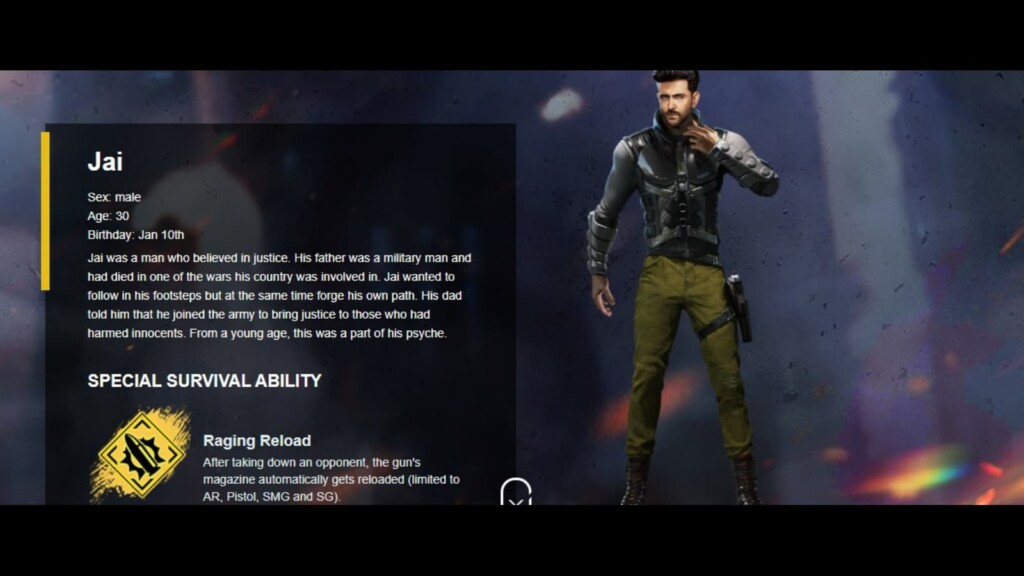 Free Fire has made this announcement on their official social media handles stating that the players will no longer be able to buy the character from in-game stores from July 31. But those who own the character as of now will be able to use it without any issues. The character was based on Indian film star Hritik Roshan who also has a global appearance. The official post reads:
"Survivors! We are very sad to announce that Jai will be leaving for a top-secret mission and will no longer be available in Free Fire. While we prepare his farewell party, let us give you all a little info about his farewell."
"Jai will no longer be sold after July 31st. Players who own his character can continue to own it and use the character normally in-game. Stand a chance to get Jai for Free during Jai's farewell event."
Those who are interested in availing of the character Jai can buy it before July 31, 2021, from the in-game store. The character costs 499 diamonds.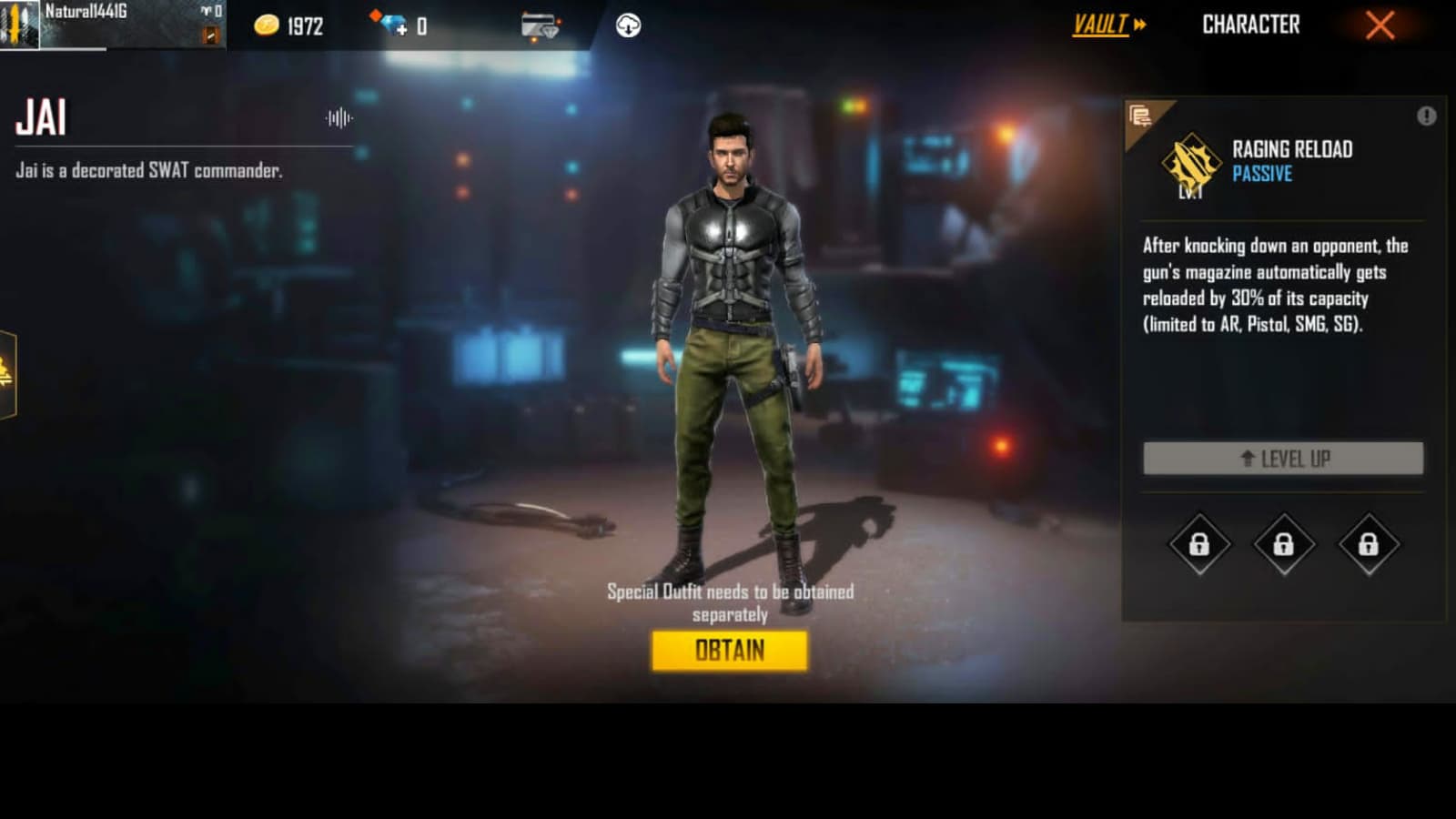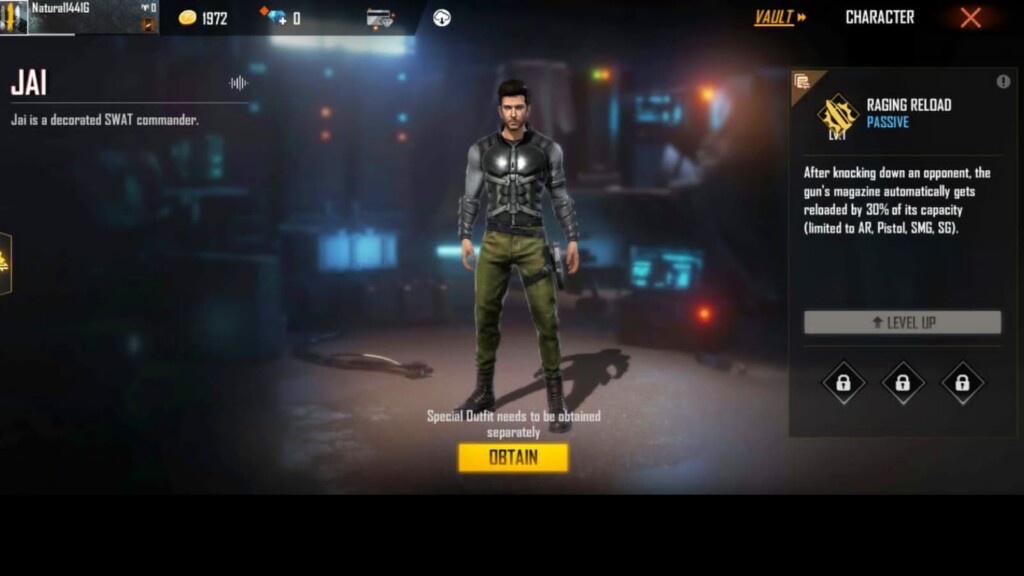 As part of the removal of this character based on a popular personality, the developers have set a few events bidding a proper farewell for the character. Several sources from YouTube and sportskeeda, reveal that the events will commence from July 19.
Read More: Free Fire City Open Wildcard Finals: Winning Teams, MVP, Map Recap and More
Assessing Jai's passive ability in the game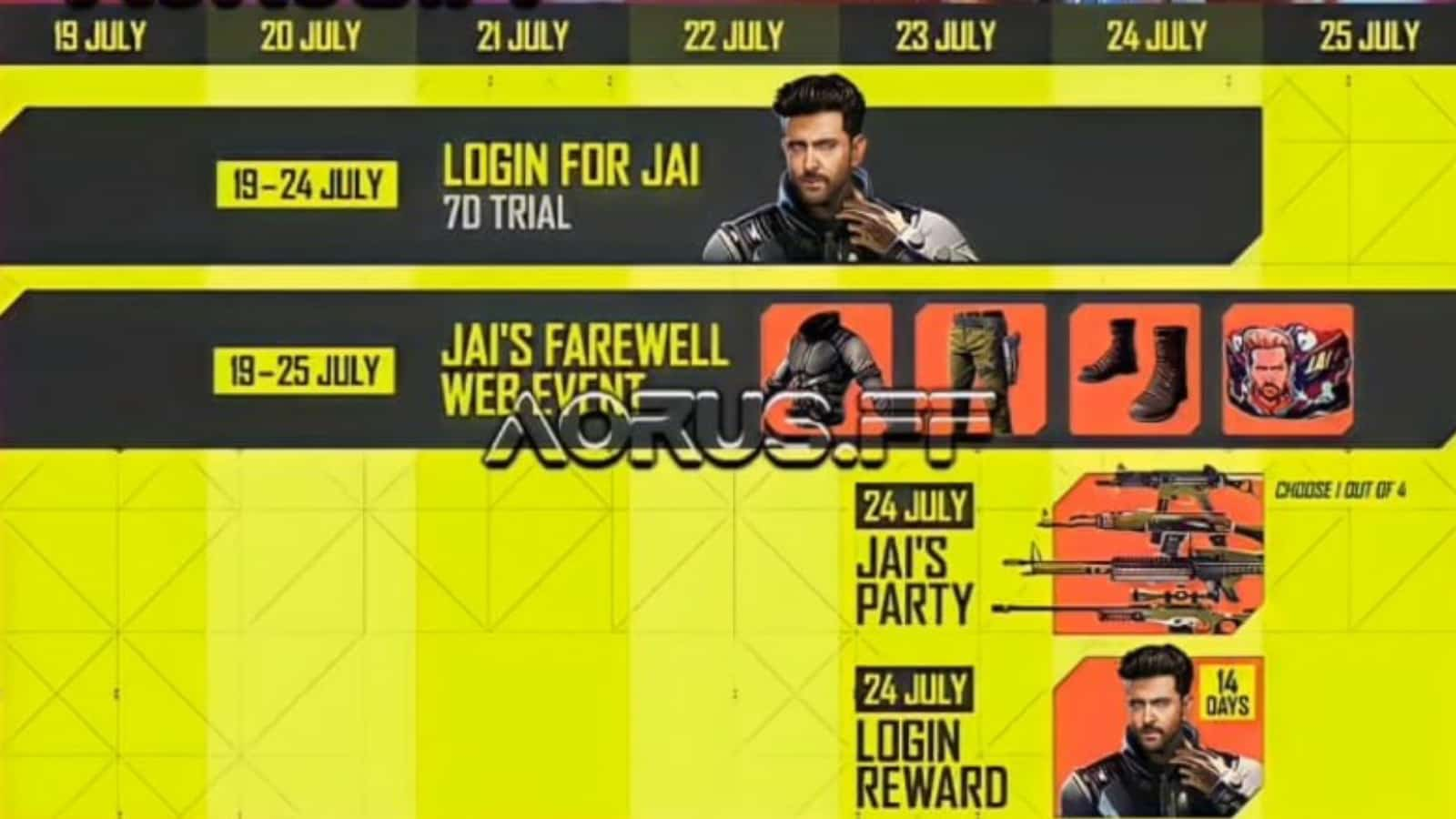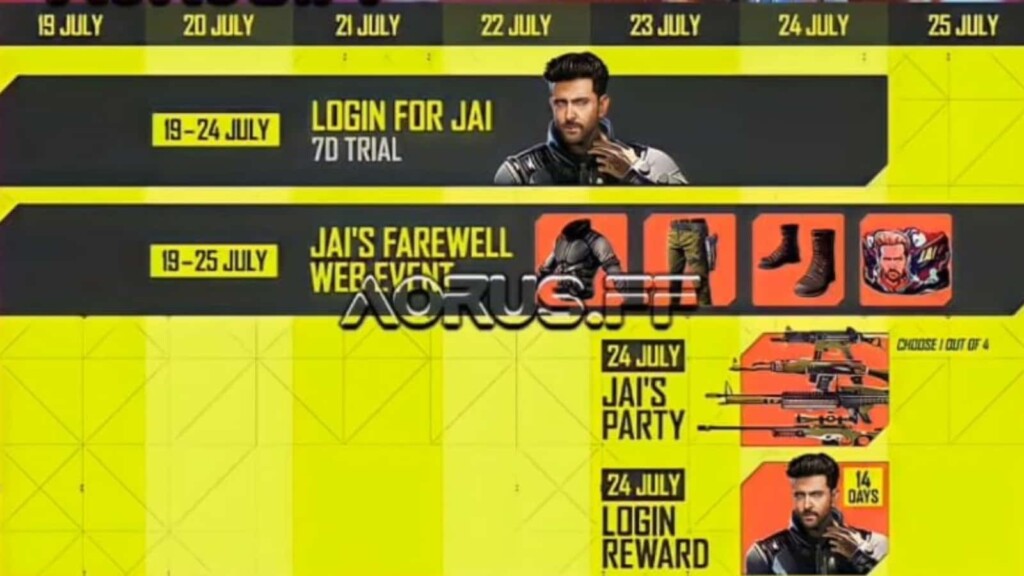 Jai's character model is based on the famous Bollywood superstar, Hrithik Roshan. Likewise, his ability is called Raging Reload. This ability automatically reloads the gun's magazine by 45% at its maximum level after taking down an opponent. However, this ability is only applicable to three types of weapons – Pistols, ARs and SMGs. Jai can be one of the best characters in Free with passive abilities by adding some active skills to his ability.
Ability: Raging Reload
Sex: male
Age: 30
Birthday: Jan 10th
| | |
| --- | --- |
| Level | Description |
| Level 1 | After taking down an opponent, the gun's magazine automatically gets reloaded by 30% of its capacity (limited to AR, Pistol, SMG and SG). |
| Level 2 | after taking down an opponent, the gun's magazine automatically gets reloaded by 33% of its capacity (limited to AR, Pistol, SMG and SG). |
| Level 3 | After taking down an opponent, the gun's magazine automatically gets reloaded by 36% of its capacity (limited to AR, Pistol, SMG and SG). Summon airdrop play card |
| Level 4 | After taking down an opponent, the gun's magazine automatically gets reloaded by 39% of its capacity (limited to AR, Pistol, SMG and SG). |
| Level 5 | After taking down an opponent, the gun's magazine automatically gets reloaded by 42% of its capacity (limited to AR, Pistol, SMG and SG). |
| Level 6 | After taking down an opponent, the gun's magazine automatically gets reloaded by 45% of its capacity (limited to AR, Pistol, SMG and SG). Jai's Banner |
Also Read: Top 5 Best Male Characters In Free Fire With Passive Abilities For July 2021