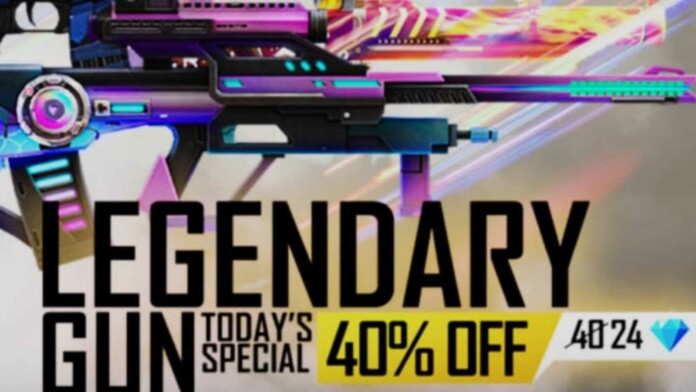 Free Fire weapon cosmetics are varied and has tiers according to the quality of the skin in-game. In this article we take a look at the Free Fire Legendary Gun Store 40% off in the store only for today!
Free Fire has a wide variety of weapons in the game that the players can use on the battlefields. The developers have also introduced weapon skins that provide minor buffs to the weapon. The better the tier of the skin, the better the stats for the weapon. Many events often appear in the game that provides good discounts for the players to avail in the Free Fire Store.
In this article we take a look at the Free Fire Legendary Gun Store 40% off only for today!
Free Fire Legendary Gun Store: 40% off for today!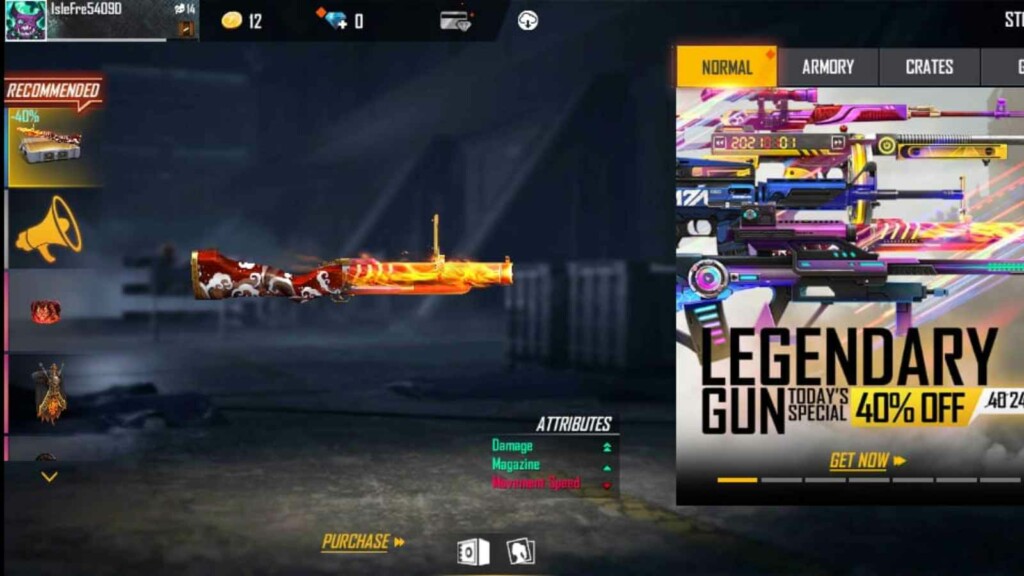 Free Fire Store has a wide variety of cosmetics, ranging from costume bundles and weapon skins. Often the developers release sales and offer discounts on many crates and bundles. The Free Fire Legendary Gun Store 40% off discount will only be available to the players on 26th May, i.e., today and will be discontinued from tomorrow.
Related: Free Fire Wildfire Rogue Bundle in Diamond Royale: How to get the skin?
The list of crates available for a discount are:
Time Travellers Thompson
Cyber Bounty Hunter AUG
FFCS M4A1
Swordsman Legends SVD
Wilderness Hunter UMP
Champion Boxer MP5
Make It Rain P90
Spirited Overseers M60
Hysteria SKS
Great Plunderer Groza
Captain Bubbles M60
Mystic Seeker SCAR
Rebel Academy P90
Duke Swallowtail AWM
Spikey Spine AN94
Abyssal XM8
Hipster Bunny M79
Executor P90
Wasteland M1014
Carrot-Nator AN94
Valentine's AK
T.R.A.P FAMAS
Aurous Dragon SCAR
Slaughter Party MP40
Santa M60
Skull Hunter AK
Evil Pumpkin AK
Flame AK
Water Balloon AK
Winterlands AK
Dragon AK
Hellfire AK
Earth M4A1
Venom M4A1
Magic Girl M4A1
Carnival M4A1
Star General M4A1
Assassin SCAR
Aqua SCAR
Blood Moon SCAR
Cupid SCAR
Top Gamer SCAR
Maniac MP40
Lightning MP40
Mechgirl MP40
Lunar MP40
New Year MP40
Warrior Spirit FAMAS
Vampire FAMAS
Vigilante FAMAS
Moon FAMAS
Death M1014
Fiery M1014
Phantom P90
Hunger UMP
All the skins are available in the game for 24 diamonds, instead of the normal 40 diamonds. This discount is only available for the Legends Boxes in the Armory of Free Fire.
How to buy the skins in the Store?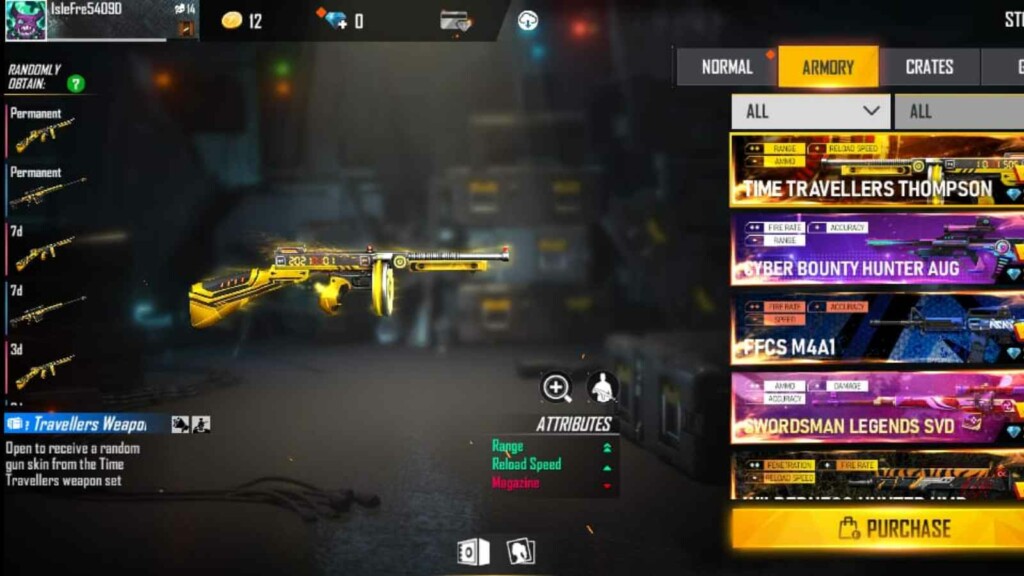 First of all players need to open the Garena Free Fire app and locate the Store option on the left of the homepage.
Then players need to click on the Armory option on the top right and then on the Legends Box tab on the right.
Select the box you desire then click on the Purchase option on the bottom.
Players can pay for the purchase with their desired payment method.
Follow our Instagram page for latest updates on Gaming and Esports.
Also read: Top 30 Best Free Fire Pet nicknames with stylish symbols in May 2021