Garena has released a new Free Fire Lucky Wheel Event featuring several exclusive items, bundles, and more available at great discounts, you can even grab the items for only 1 diamond.
Free Fire is home to a lot of cosmetics of outfit bundles, weapon finishes, pet skins and more. A set of new events are released every month and the developers release periodic update to keep the game fresh and engaging. The OB29 Advance server have begun on July 22 and goes live until July 29.
Today, a new Lucky Event has been commenced offering some of the exclusive bundles for a rear discounts. Let us know how to get those bundles at the lowest prices.
Read More: How to get free Justice Fighter Gun skins in Free Fire via Jai's Farewell Party
Free Fire Lucky Wheel Event: All you need to know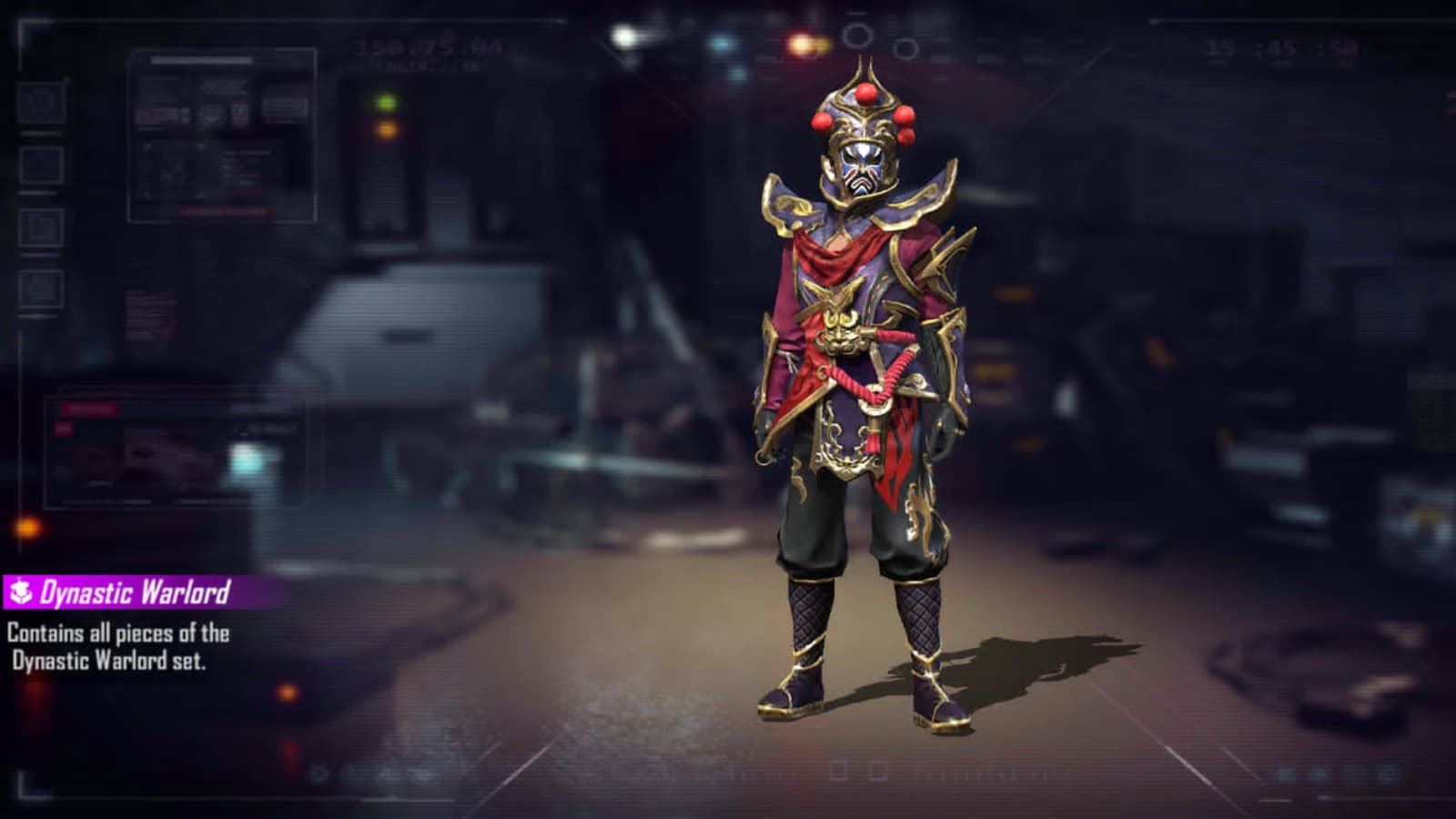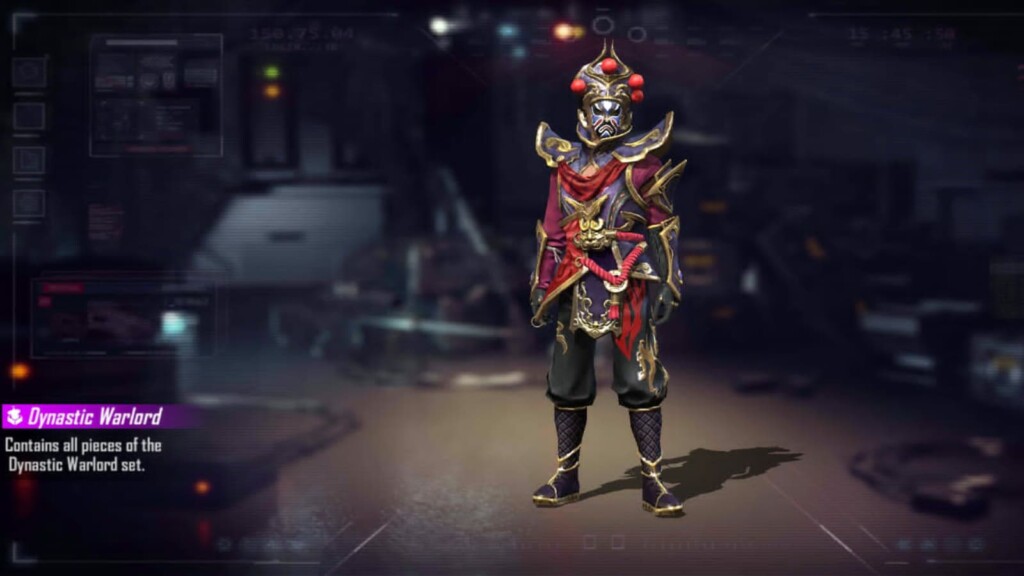 The Lucky Wheel event had kicked off today i.e., July 23 and goes live up to July 29. The events boasts some of the exclusive bundles and are offering them at great lower prices and if you are lucky enough, you can get any bundle of your choice just at the cost of 1 diamond.
The Lucky Wheel Spin contains 8 spins and each spin has a discount rated on it ranging from 1 diamond, – 50%, -55%, -60%,-70%, -75%, -80% and 99 diamonds. The spin is free and and once you spin you will avail one of the offers from the existing discount options. Then all the items and prices are now down to your availed discount from their base price. The event includes the following items available for discounts:
Blue Phoenix Bundle
Falco Pet
Robo Pet
Hellfire Falco Pet skin
Spring Festival Robo Pet skin
Show off Pet skin
Roar Pet skin
Spider's Curse
The Magic Stick
Dynasic Warlord Bundle
Red hot Female Bundle
Summer Holidays Bundle
Comando Bundle
Front Line Bundle
Xayne Character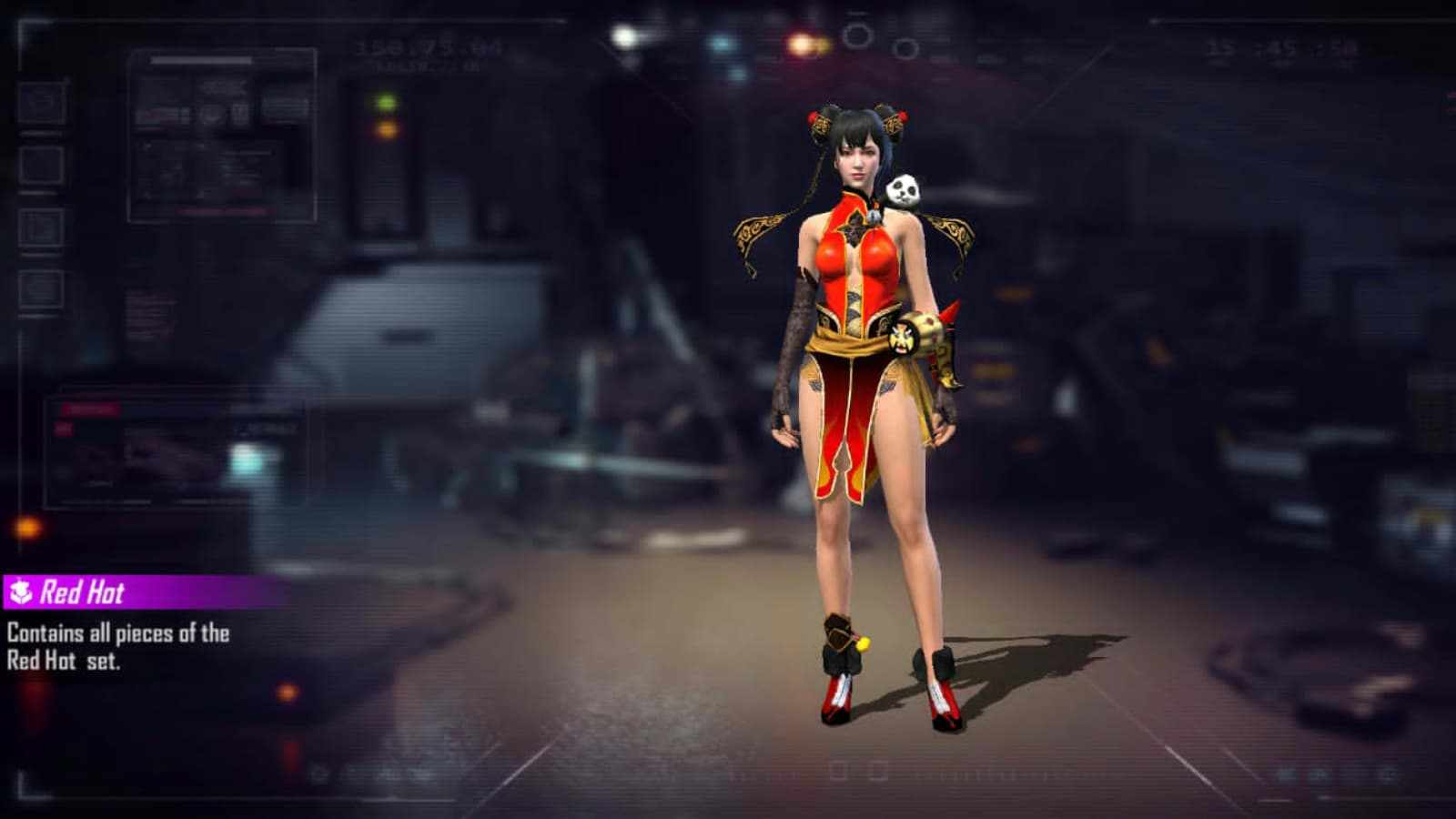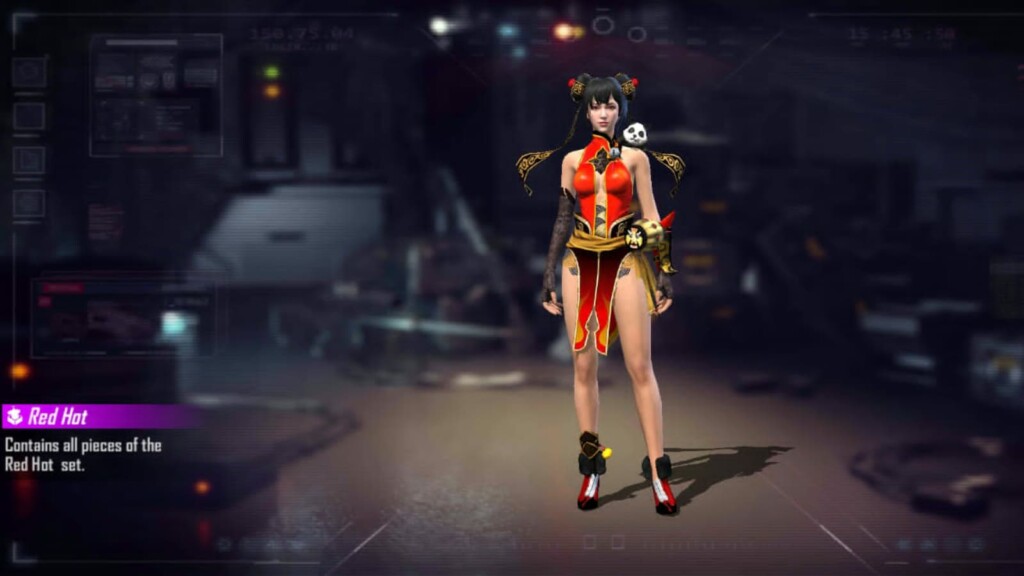 Wolfrahh character
Wolfrahh Streamer Bundle
Xayne's Xtreme Bundle
Flaming Hydra Buke skin
Star Light vehicle skin
Threaten Emote
WiggleWalk Emote
Shake with Me Emote
Purple Wings Backpack
Crystal Soul Backpack
Double Skull
Yellow Strike
An Artist's Escape Surf Boards
Diamond Royale Vouchersx5
Weapon Royale Vouchersx5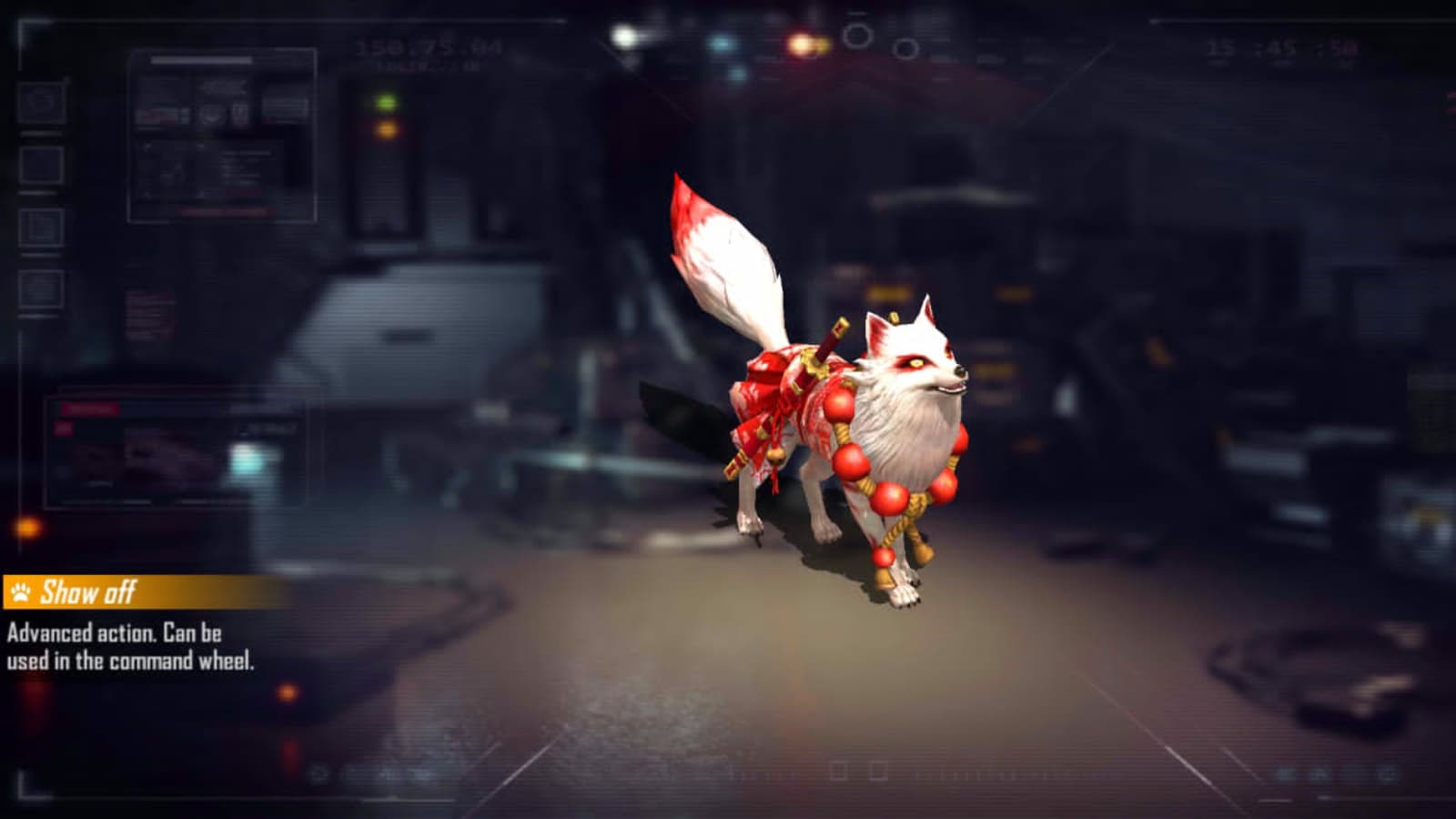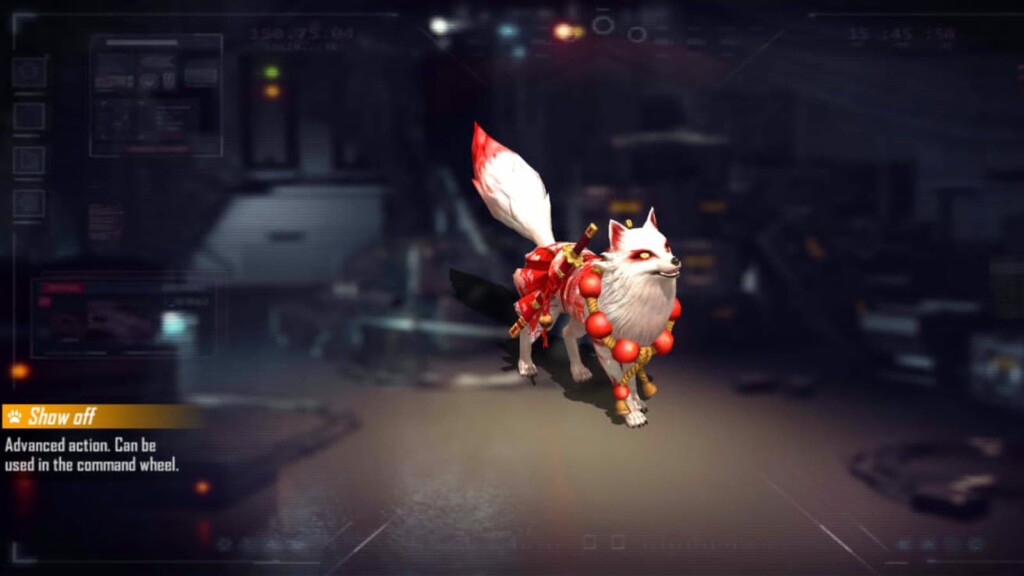 Incubator Vouchersx5
Superstar weapon loot crate
Winterlands Weapon Loot crate
Pink Heaven Weapon Loot Crates
Cheetah Weapon Loot Crate
M1014 Cataclysm Weapon Loot Crates
M4A1 Cataclysm Weapon Loot Crates
Swordsman Legends Weapon Loot Crates
Hysteria Weapon Loot Crates
Players can check their luck and if hey are lucky enough, they can get any of the above items for only 1 diamond. Whenever a spin is made successfully, a set of 8 items are available and are shown with the discount price you have got. You need to spend an amount of 10 diamonds to shuffle the items in the shown list. Once a discount is attained, you have to buy something, and it you do not buy anything with your availed discount, you can't proceed to make another spin. No discount option is repeated again.
How to access the event?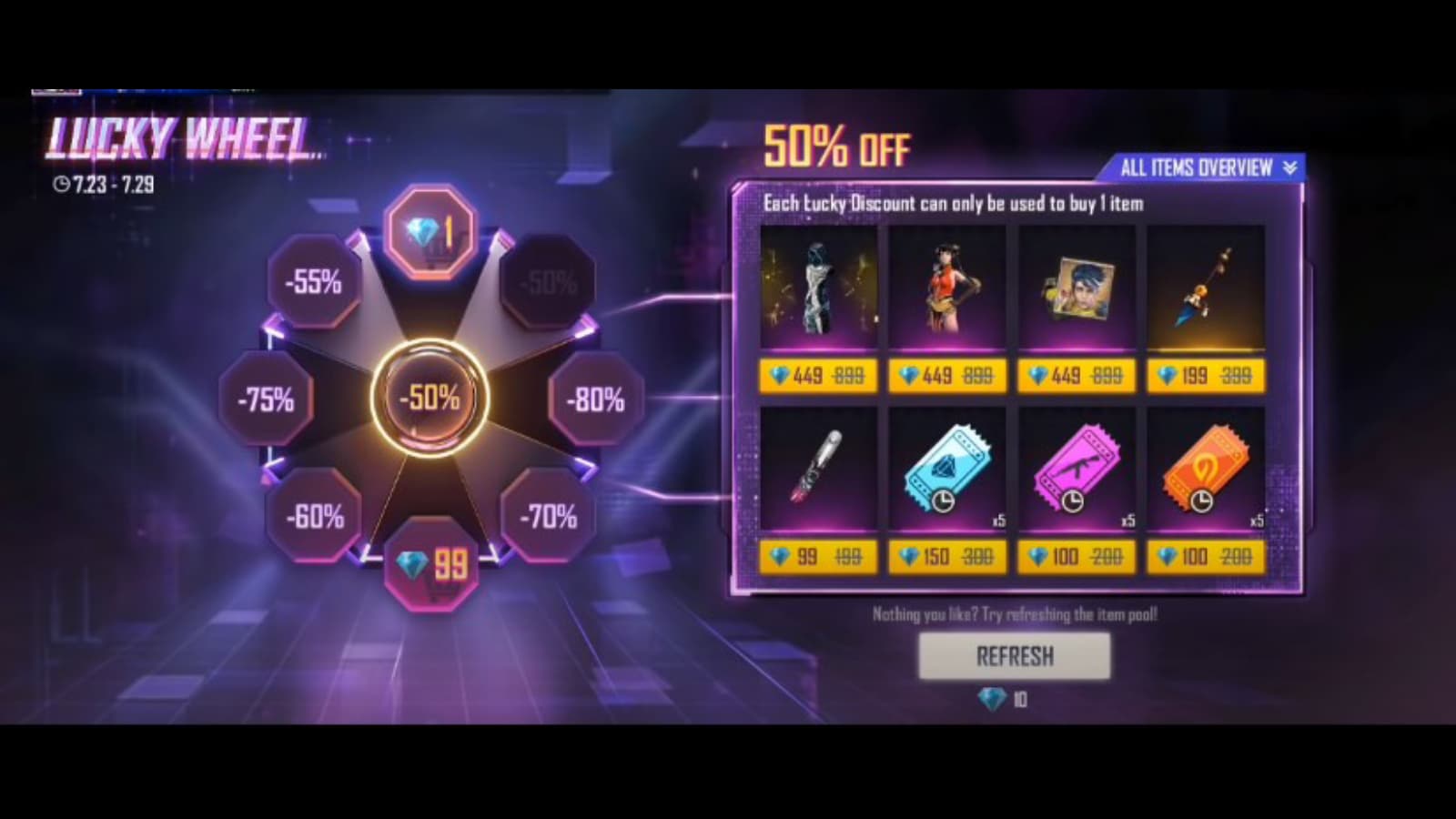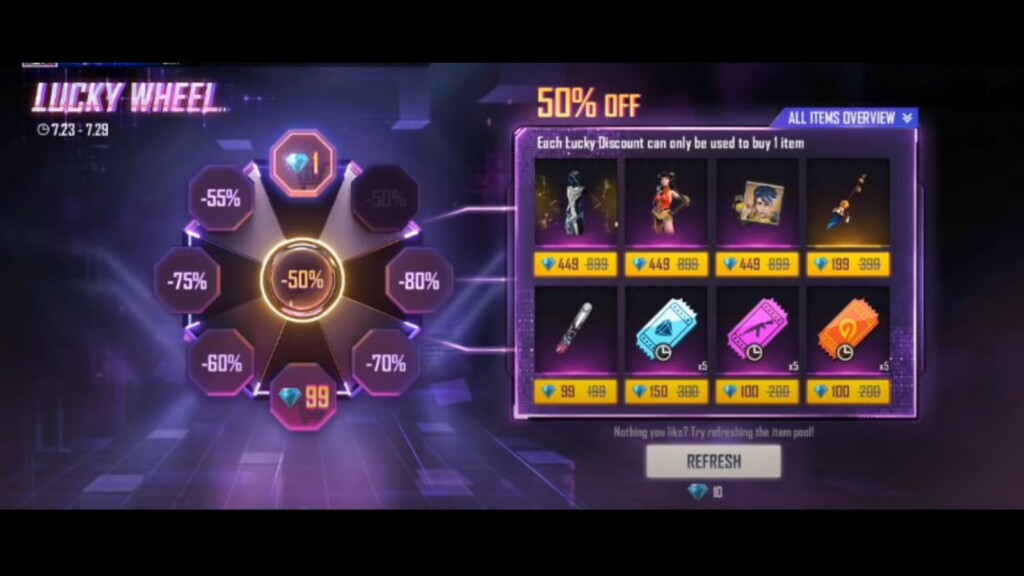 Open the game on your device.
You can click on the banner of the event which appear when thh game is opened.
Otherwise, on the main screen lobby, click on the '7 days' icon present at below the Invite option. (Right side of the screen)
Also Read: How to get the McLaren P1 Helios in Free Fire: Free Fire x McLaren!